Find Your Next Digital Marketing Job
Digital Marketing Jobs Board
If you're looking for a new job in digital marketing, look no further. Instead of searching across numerous sites, sign up with Digital Marketing Jobs Board to have instant access to worldwide digital marketing jobs in one spot.
Whether you're new to the field, or an experienced marketing professional, your next career move is right here.
Search our dedicated digital marketing job board for roles in data & analytics, PPC, SEO, social media, content and more. Our professional team of curators, along with broad industry partnerships, ensure what you're looking for is just a few clicks away.
Discover a multitude of digital marketing job opportunities! From entry-level to high-level positions, as well as freelance gigs and remote marketing jobs, this is the perfect place for aspiring digital marketers like you.
Our dedicated SEO jobs board gives you all the latest SEO jobs across the world. Whether you're searching for entry-level roles, freelance work or remote jobs, there are a variety of vacancies available with SEO at their core. Businesses across are looking for their next SEO expert; is it you?
If you're looking for SEO jobs, sign up for our DMJ newsletter today, and you'll be the first to hear of search optimization jobs available in your chosen location.
Probably the most popular career niche in digital marketing are social media jobs. Being so highly sought after, along with influencer marketing jobs, positions that become available in this area are often inundated with applications - so why not make sure you're one of the first through the door?
When you sign up for our DMJ Social Media Job Alerts, brand new paid media jobs and social media marketing jobs in your chosen location will pop up directly in your inbox, with no work required from your end!
How do I start working as a digital marketer? What qualifications do you need for content marketing? What kinds of jobs are in the digital marketing space? How much can an online marketer earn?
What do all these questions have in common? They're asked frequently by people not sure where to turn for digital marketing career advice! Look no further. DMJ is more than just a world-leading platform for digital marketing positions; we're a resource for you to use to be guided through your digital marketing career.
A Niche Job Board for Digital Marketers
Digital marketing jobs are booming, with an online presence having never been more important for digital marketing agencies and businesses big and small worldwide. Whether you're an innovative social media executive or a data-driven PPC expert, your perfect digital marketing job awaits - and we can help you find it!
Do you want a full-time job in content production? Are you searching for remote marketing jobs or part-time work in digital marketing? Our online marketing jobs board lists every available digital role you could need, all at the click of your fingers.
Businesses are looking for you to manage their advertising campaigns, work full-time on their website maintenance, or write amazing content to keep their customers coming back. Sign up to Digital Marketing Jobs Board today and find your perfect role!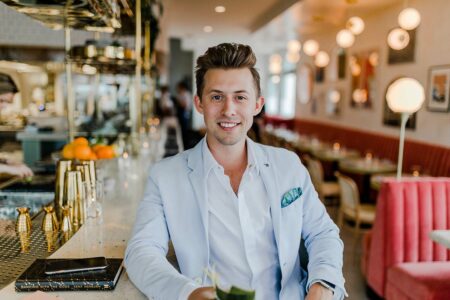 What is a personal brand, why does it matter, and how do you build one to stand
out in the competitive world of digital marketing?