Find Your Next Digital Marketing Job
Digital Marketing Job Board USA
If you're looking for a new job in the digital marketing industry, look no further. Instead of searching across numerous sites, sign up with Digital Marketing Jobs to have instant access to all digital vacancies in one spot. Whether you're new to the field, or an experienced marketing professional, your next career move is right here waiting.
Search our dedicated marketing job board for roles like data analysis, ad design, social media coordinator and more. Our professional team of curators, along with high-powered software and broad industry partnerships, ensure what you're looking for is just a few clicks away.
Digital Marketing Jobs lists available positions in graduate, junior and entry level marketing jobs, as well as high-level and freelance marketing jobs and contracts. If you want to be a digital marketer in America, you've found the right place.
Digital marketing jobs are booming in the United States, with an online presence having never been more important for businesses big and small. Whether you're an innovative social media coordinator or a data-driven PPC expert, your perfect job awaits - and we can help you find it!
Do you want a full-time job in content production? Are you searching for remote marketing jobs or part-time work in digital marketing? Our online marketing jobs board lists every available digital role you could need, all at the click of your fingers.
Businesses across America are looking for you to manage their advertising campaigns, work full-time on their website maintenance, or write amazing content to keep their customers coming back. Sign up to Digital Marketing Jobs today to find the perfect role!
Our unrivalled job platform gives you all the latest Search Engine Optimization jobs. Whether you're searching for entry-level positions, or freelance work, there are a variety of roles available with SEO management at their core. Companies across the US are looking for their next SEO expert; is it you?
Search Engine Optimization is a field that many thought had reached its peak some years ago, but with the non-stop growth of online content, and the booming ecommerce industry, the ability to feature a website high up the search rankings is - if anything - growing in importance.
One of the most popular fields in the digital marketing space is social media. Being so highly sought after, positions that become available in this area are often inundated with applications - so why not make sure you're one of the first through the door?
When you sign up for our DMJ Social Media Job Alerts, brand new social media marketing jobs across the US will pop up directly in your inbox, with no work required from your end!
At DigitalMarketingJobs.com we're committed to doing more than sharing the freshest, most sought-after positions available; we want you to feel confident in your application, and to understand what it is you're looking for.
So DMJ is more than just a world-leading platform for digital marketing positions; we're a resource for you to use to be guided through the industry. Have questions on how to be a freelancer? We can help with that. Don't understand the difference between PPC and CPC? Don't worry!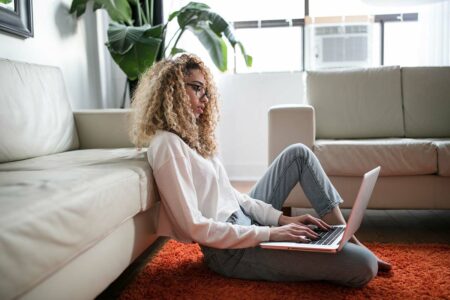 Freelance working and remote career opportunities are more widely available now than ever, as businesses become used to diverse workforces, outsourcing specialist tasks, and cross-border ...