Powered by innovation in the digital advertising realm, the global marketing industry is experiencing unprecedented growth. Driven forward by tech advancements and client demand. If you want to be a part of the digital marketing revolution, now is the time to jump on board!
In fact, experts predict that while the market was worth $8 billion (£6 Billion) in 2018, that number will skyrocket to $11.8 billion (£9 Billion) by 2023, at a compound annual growth rate (CAGR) of 8%.
Are you looking to cash in on this lucrative opportunity?
There's never been a better time to pursue a career in marketing, but with so many clamouring for a piece of the pie, you'll be up against some stiff competition.
But, with more exposure comes more competition. How do you make sure you get the job of your dreams, even if you haven't got any experience?
In your quest to find the perfect digital marketing job, it helps to have a little insider knowledge in your back pocket. Today, we're sharing our top 10 tips for standing out and getting noticed.
Choose Which Career You Want
In the world of digital marketing, there are a ton of different career paths you can take. The first thing you have to consider is whether you want to be freelance or in-house.
Freelance careers are a little riskier but give you more freedom. You can work remotely, choose how much you work, and charge a fee that you decide on. But finding clients is time-consuming and you're never guaranteed to have work, making your income a bit more up and down.
In-house is a more reliable career, but you will be tied to one company on a contract where they make the rules. You'll have reliable pay, but they'll decide how much, and you'll always have clients as long as the company does. In some ways, this is the easier route, but it does take away the freedom of freelance.
Once you've decided on whether you want to do in-house or freelance digital marketing, it's time to pick the job you want. Here are just some of the roles you can find:
Digital marketing manager
Search engine optimization, SEO specialist
Copywriter
Social media manager
Web designer
Content marketing manager
That's just a sample of roles in a digital marketing company. Look into each and find one that appeals to you.
Know the Skills
One of the best things about digital marketing roles is that a lot of companies aren't looking for degrees, qualifications, or experience but real skills. Of course, if you've worked as a social media manager before they might be more inclined to hire you, but if you haven't, it won't always damage your chances.
By showing that you have the necessary skills, you can get great roles in the industry. A lot of the time, real examples work a lot better than qualifications on a digital marketing cover letter and resume. Make sure you know every technical aspect of the job you're going through and keep up with industry news.
If you're going for a social media job, for example, make sure you know terms like social media footprint and how sponsored content works. You need to be able to show you're an expert in the field. You should also read up on the latest social media algorithms or changes to the way companies are marketing on social platforms.
If you can show them the work you've done before, this is will work in your favour. So, why not take on a freelance marketing job for a local company or a friends business? Put what you've learnt into action and create a working example of what you can do.
Your dream position awaits. Are you ready to chase it? Read on to learn how!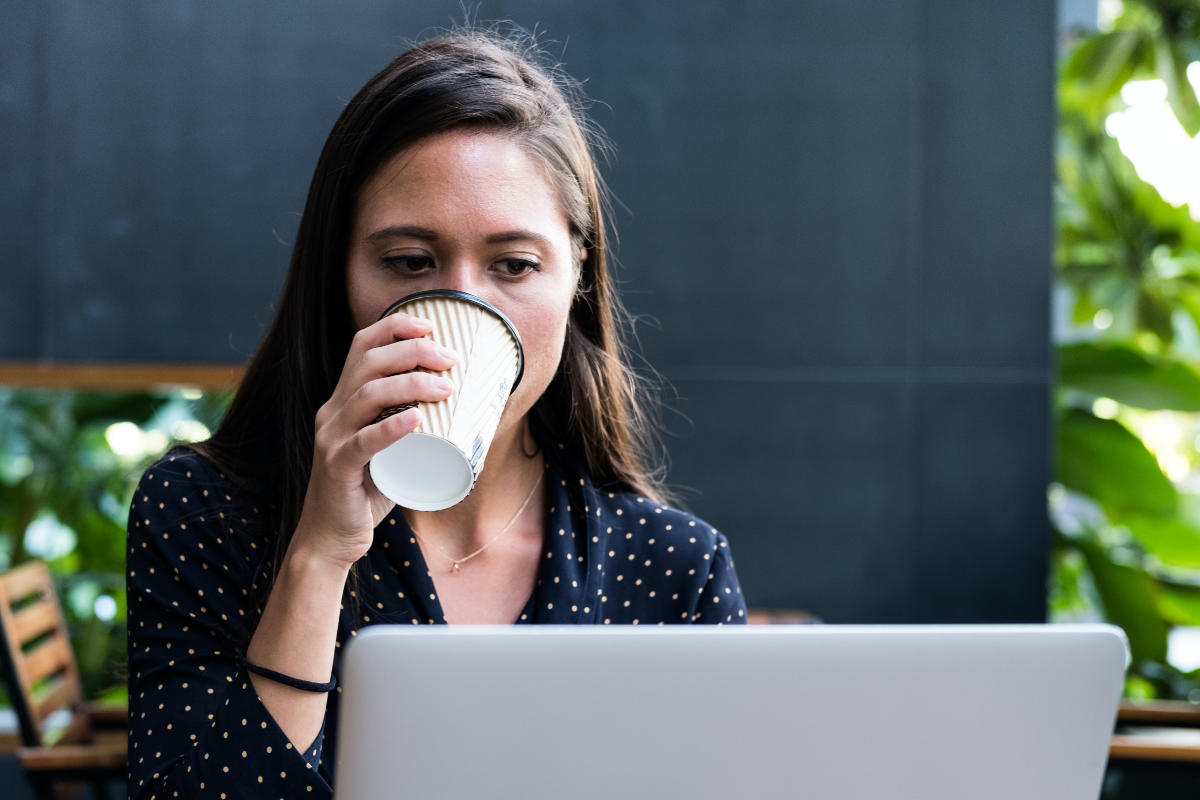 10 Marketing Job Search Strategies
Your dream position awaits. Are you ready to chase it? Read on to learn how!
1. Create an Online Presence
Especially if digital marketing is your forte, it's wise to establish a corner of the internet for yourself before applying for jobs in this field.
The reason for this is twofold: First, it helps recruiters find you easier.
In the modern Google era, members of the hiring team will search for your name upon receiving your application. If all they hear are crickets, they could pass you by in favour of someone with at least a basic social media profile.
Next, it helps you show off your work.
Have you helped a few clients set up their websites, jumpstart their outreach campaigns or rebrand their logo? Make sure prospective hirers can see the evidence of your efforts.
Using a free hosting platform, create a simple, self-titled website that showcases your best recent projects. Include a link to the site in your CV, and carry a tablet and zip drive into your interview so you can pull it up for the whole team.
To establish your authority and thought leadership in the space, you can also write a digital marketing blog for your website. Link it to your social media channels and update it regularly to grow your following and credibility at the same time.
2. Follow the Digital Marketing Trends
Quick! What would you say if someone asked you to list the top five digital marketing trends you're the most excited about? Taking a few minutes to pause and wrack your brain could end your interview on the spot.
If you're passionate about this industry, stay up-to-date on it. This is easier said than done because it's changing at the speed of light but do your best to stay on top of trends and breaking news.
That means subscribing to marketing publications, including online magazines and newsletters. You can also listen to podcasts, attend online seminars, register for in-person conferences and take online classes to hone your skills.
While this undertaking can feel like a full-time job in itself, it pays to know your stuff. The good news? There are myriad shortcuts you can take in your quest to stay informed.
Sign up for Google Alerts, so you always know when a new voice joins the conversation. Subscribe to your favourite marketing blogs to receive updates in your inbox — track top industry influencers on social media to learn the latest buzz.
You don't have to read every source front-to-back every day, but if someone asks you about SEO, AI, CX, the-path-to-purchase or a sales funnel, you need to have an intelligent answer.
3. Know Where to Look
Still searching for business marketing jobs in the classifieds section of your hometown newspaper? You'll search for a while.
Instead, familiarise yourself with online job boards that make it a cinch to find openings that match your skill set. Here, you'll enter your keywords (digital marketing, social media manager, marketing specialist, etc.) along with your location.
Then, you'll see a list of opportunities that fit the bill. The best search platforms show you a snippet of each job description, along with the location and date posted, to help you sort through the options. You can also refine the search results by specific roles, job type, salary range, and location.
4. Explain Your Creative Approach
In your studies, you'll find proven best practices that almost every marketing agency, from print to digital, follows.
These recipes for success may be standard, but that doesn't mean you can't shake them up. In your marketing interview, go ahead and explain what sets your approach apart.
Do you tackle client projects from a unique angle? Do you bring specialised knowledge of graphic design to the table? Have you worked in a niche industry, such as veterinary services, in the past that allows you to cater to a challenging market?
Sell your personal flair and explain why it could work as an asset to the agency. In a world of vanilla marketers, any differentiating factor can help you stand out.
5. Dust Off Your Resume
You already know a resume is a must if you're looking to begin a marketing career path. Yet, did you realise you don't have to stick to the one-page, black font on white paper, Times New Roman format?
While you don't want to crowd your digital marketing resume with distracting graphics and over-the-top design elements, understand that this space is indicative of your style. Play around with different formats, including a two-column look, to land yours on the top of the pile.
Then, take a second look at the language you're using to describe your past experience. Prioritise action words such as "spearheaded" "led" and "managed" to describe the various roles you've played, rather than listing your duties off in a bulleted list.
If you have a link to your online portfolio, add it at the top, along with ones that lead readers to various digital projects you've completed. Also, don't discount any marketing-related education you've received. Especially if you don't have much experience under your belt, courses in graphic design, public relations, advertising, and business management look great on your resume.
6. Network, Network, Network
At its core, marketing is a social job. It's a forward-facing position that requires excellent communication skills and a knack for drawing the details out of people.
To this end, connect yourself with people who have been in your shoes and succeeded.
Find a mentor at the company you want to work at and apply for an unpaid internship to get your foot in the door. Volunteer to help work an outreach event and run elbows with some of your local marketing elite. Attend professional meet-up groups and mixers and collect business cards at every opportunity.
You can even expand your pool of resources by going online. From LinkedIn groups to Twitter, the opportunities for connection and education are endless. Plug into a niche and then join the virtual dialogue.
When you're ready to apply for a full-time position, it helps to have someone on the inside who already knows your worth. If you invest in widening your connections and making your presence known in your community, your reputation will precede you in the best way.
7.  Learn Advanced Data Analytics
In a world where anyone can use Photoshop and related tools to create slick-looking brochures and online campaigns, how will you set yourself apart? One way is to bring advanced knowledge of data analytics to the table.
Thanks to the Internet of Things (IoT), our devices are more connected than ever before. As such, one person could interact with a single marketing campaign in dozens of ways, from a smartphone to a desktop to a tablet.
What's happening at every touchpoint? How are customers accessing the data? What times are peak periods for online traffic?
While there is software available today that tracks these metrics, agencies need someone who can make sense of all the outputs. It's called Big Data for a reason, and if you're able to spin patterns and trends into actionable forecasts, you'll render yourself invaluable.
8. Be Willing to Start Small
Unless you have an advanced marketing degree and years of experience, it's unlikely that you'll land that coveted marketing manager job on your first try, and that's OK.
Instead, use this time to build up your resume. Even if you're only offered a part-time job in the editing department of your local newspaper, this is a valid place to start. Here, you'll learn journalism rules, meet experts in the printing industry and try out new software suites, to boot.
All of these are great additions to your resume and give you talking points in the interview.
Another way to stand out? Say "yes" to the jobs that more advanced marketers may turn up their noses at.
Translating all of those legacy print marketing slicks into a web-friendly format? Planning the next month's social media calendar, with two posts for every day? Writing copy for 50 ads, all due at the end of the week?
If you have the bandwidth and you aren't afraid to put in the elbow grease, don't turn down even the smallest gig. You'll establish yourself as a team player, demonstrate your commitment to the company and become the go-to person for those small but important tasks.
9. Get Industry Certifications
If you're fairly new to the industry, that doesn't have to stop you from learning. There are plenty of digital marketing courses available online that can teach you everything you need to know. See, there really is no need for a college course when you have so much available to you on the world wide web!
One bragging right that's certain to turn heads at your next digital marketing interview? Industry certifications!
From Hootsuite to HubSpot, many marketing giants offer online courses you can take to earn an industry-recognised seal in a given subject area. Some of the ones to go after include:
Digital Garage: Fundamentals of Digital Marketing Certification
Google Analytics IQ Certification
Google Academy for Ads (free) – Learn about PPC on Google AdWords and earn a legitimate certification you can use on your resume

Google Analytics Academy

(free) – Become a Google Analytics expert and learn about how to use data to make better business decisions

HubSpot Inbound Marketing

(free) – This is a great course that goes over the basics of inbound marketing to give you a great base of knowledge to build on

Hootsuite Academy

(free) – Earn an industry-recognized certification for social media marketing

Meta Blueprint

– Become an expert in Facebook and Instagram Ads

Market Motive's Master's Course

– Gain access to over 250 hours of in-depth digital marketing training covering topics like PPC, SEO, and content marketing
This is only a sample of the opportunities out there. Research digital courses in the sector of your choice and go from there. Most courses are self-paced, so you can do them in your spare time with ease.
10. Don't Forget Thank-Yous
Despite modern society's efforts to blot them out, manners are not dead.
If hirers are on the fence about you and another candidate, a single thank-you card can make all the difference.
After your interview, follow up by sending the hiring team a brief letter of appreciation for their time and attention. Whether you snail mail it or send an email, pay attention to one thing: personalisation.
No one wants to receive a generic thank-you note that's devoid of any personalisation. Make sure to tailor yours to the position and meeting at hand.
This means instead of writing:
"Thank you for taking the time out of your day to meet with me. I learned so much and hope to work with your organisation in the future."
You send a note that reads:
"Dear Ms Smith, Thank you for meeting with me on Monday, June 10. I enjoyed learning about how XYZ Corporation runs its current digital agency as well as the exciting projects it has in the works for 2019."
See the difference? In one, a hirer is a mere number in a string of would-be bosses. In the other, he's a personal connection that the applicant remembers.
Find More Digital Marketing Career Tips
If you're thinking of taking up a career in digital marketing, ace the job search with more tips and tricks from Digital Marketing Jobs. Be sure to check out our Careers Advice page for tons of helpful information to help you find the right career!
If you need any more help, be sure to get in touch with our team.
Land Your Dream Digital Marketing Job Today
The digital marketing outlook is one that prospective employees can look to with confidence. If you've been toying with the idea of entering this industry, you've chosen a smart time to get your feet wet.
To land your dream marketing job, don't be afraid to start small and sweat the details. From there, you can polish your online presence, tweak your resume, learn about new trends, and make a statement at your interview.
Need help finding the openings you desire? That's where we come in!
Our online marketing job search tool allows you to create a custom inquiry in a matter of seconds, revealing scores of jobs best-suited for you.
Then, sign up to our newsletter to receive online job alerts every time a new position matches your credentials. You'll be the first to know when a hot job lands so you can speak up sooner. As you do, we'll make sure your voice gets heard, every step of the way.