While social media seems to be everywhere, it's not uncommon to find it distracting, energy-sapping, and overly busy. However, if you want to stand out and foster true engagement with your audience, socials are a must. Let's look at how to make them work for you without the headache.
The trick to social media, particularly if you can't think of anything you'd rather do less, is to be focused on how you utilize it without disregarding this hugely important method of communication, advertising, and brand awareness.
Platforms like Facebook, Insta, and Twitter (now called X) are some of the easiest spaces to generate engagement and leads at a fraction of the cost of conventional advertising forms – and you don't need to spend hours of your day scrolling mindlessly or reading thousands of comments to get great returns for your social media spend.
It's also typical for entrepreneurs and busy owners to want to switch off from social media or avoid adding yet another spinning plate to their workload. Still, once you understand the right ways to slot socials into your marketing activities, it can provide fantastic results with minimum effort.
Digital Marketing Jobs Board runs through our top tips to get the most out of social media without having to learn the lingo or lose a chunk of your productivity to the dreaded browsing pages every day.
Understanding How Social Media Works – and How it Doesn't
Although social media has been around for a few years now, it's also often misunderstood and perceived as a vacuous space where people post millions of memes, or brands get themselves into hot water with an off-the-cuff remark or inadvisable reply to a negative comment.
Once you know a little more about how social media marketing works and why it can be so very beneficial, you may be more open to the idea of implementing social promotions or campaigns into your outreach marketing.
Let's look at some of the assumptions business owners make about social media and why they're wildly incorrect!
The Assumption
The Reality
Social media commands hours and hours of your time.
Only if you let it! Strategic social media marketing can provide competitive returns – without going down a scrolling rabbit hole.
Using social media means you have to send countless friend requests or communicate with strangers.
Social media can make it feel like you have a million random strangers in your friends list, but not all channels work like this, and business profiles don't operate the same way as private accounts.

You can grow a network by connecting with partners, other businesses, or suppliers, and you can always block anybody who you don't wish to communicate with.
Posting on social media means you need to share personal information or details of your private life.
Not at all! As a business owner, over-sharing is entirely at your discretion (and often unwise).

You can choose what you post, what you don't, and what you share with specific contacts in your network – stick to the business, and you'll be able to keep your private life that way.
Social media users expect immediate replies to every question, message, or comment.
While keeping on top of correspondence is important, you don't need to be online 24/7, nor should you be!

The best option is usually to set up a few standard replies for the most common questions you receive or send auto-responses when you're unavailable.

That way, you can catch up when you want to without a prospective customer or buyer ever feeling like they're being ignored.
Business social media pages are a vanity project and don't generate any real-world sales.
You can choose what you post, what you don't, and what you share with specific contacts in your network – stick to the business, and you'll be able to keep your private life that way.
Easy Ways to Extract Value From Social Media
If you're still reluctant to have anything to do with socials, you can still use this form of communication, marketing, and engagement without necessarily delving too far into the world of social media, whether or not you have a single account yourself.
Irrespective of your opinion of socials, they are a proven necessity in every business sector. As a few statistics to back that up:
93% of marketers use social media business accounts to achieve results.
Around 58% of the global population uses an active social media account – increasing to 82% of all internet users in the US.
People spend roughly 30% of their online time using social media channels.
Visuals posted on social media are 40 times more likely to be shared than other content.
Around 84% of all content sharing is to platforms outside of social media, such as sending an ad to a friend, copying a post to a colleague, or saving a post to a smartphone.
Businesses without a social media profile miss out on huge swathes of their customer demographic, so it's not a question of whether you use socials – but how you do so while remaining comfortable.
Social media newbies can start by using just one social media channel. While it can be great to have a few different accounts, say a YouTube channel for explainer videos, a Facebook page for search results, and an Instagram page to publish images of new products and allow for one-click shopping, this isn't non-negotiable if you think one page is as much as you can manage.
Entrepreneurs who handle all their social media posts and promotions independently are more likely to use one platform where they can focus all of their available time and energy without trying to juggle different channels with varying posting styles and demographics.
Another solution is to create a simple profile on all the channels used by your core customer base but pick the one with the highest engagement metrics to use for regular posting – leaving the others there so that if a consumer or buyer searches for you, they won't find themselves with a blank search result.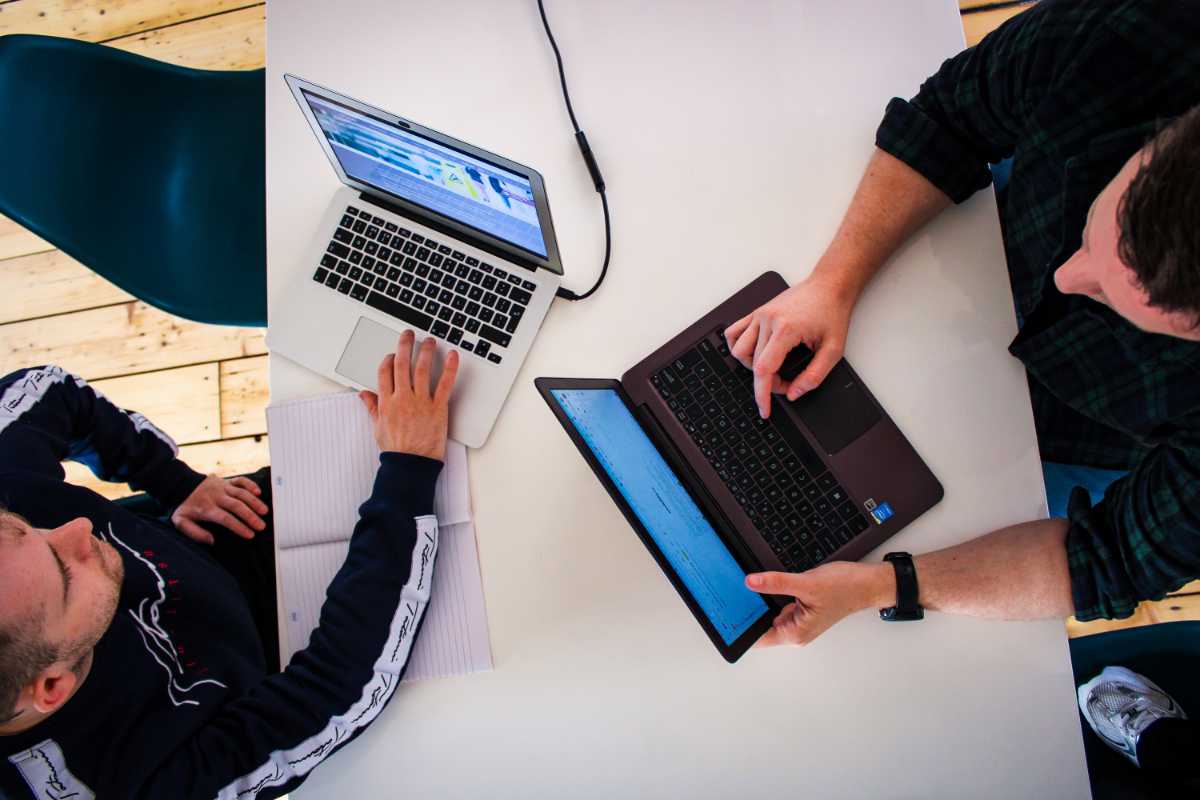 Delegating Social Media Marketing and Promotions
If you have a budget, you can also use varied freelancers or automation services to deal with many of the aspects of social media. Take a look at our jobs board or browse resumes uploaded to the Digital Marketing Jobs platform, and you'll find a broad range of professionals you can hire, such as:
Content creators providing blogs, text, social media captions, videography, product images, original graphic design, and anything else you can think of!
Social media assistants often work virtually and handle all the posting and interactions that flow through your pages.
Customer service assistants who might deal with replying to customer messages, following up inquiries, or providing updates for order shipping queries.
Professional social media managers who will take over your pages, create content schedules, and organize paid and organic posting to optimize your digital presence and achieve great returns on investment.
As with everything linked to social media, it's entirely up to you what you choose to delegate, if anything at all – but it's worth bearing in mind that if you really dislike socials and can't seem to engage in your pages, you can outsource this responsibility to someone who feels the opposite.
Automation and Apps for Business Social Media
Alongside the potential of hiring social media pros, you can also streamline your social media work by using automated replies or one of the thousands of apps designed to make social media easier to use in as little time as possible.
Here's a quick summary of some of the potential solutions that might work well for your business:
Autoresponders: we've mentioned these tools, which you can set up on your social media account or use a third-party app or AI-based customer assistant to field incoming messages and send automated replies or hold notices until you have time to respond.
Cross-posting apps can replicate the posts you create for one platform onto the other, reducing the length of text or reformatting images or links to conform to the post styles on each channel.
Automatic hashtag generators, which provide done-for-you hashtags to accompany your posts, so you don't need to conduct research or give this a second thought.
Again, you can choose these – or many other – tools that you think will be to your benefit and make your experiences using social media a little more enjoyable!
By accessing some of the resources available and setting boundaries to avoid spending any more time dealing with social media than you'd like to, you can dodge the potentially intrusive nature of social media by turning off notifications, setting up auto-responders to advise on the times you are available to respond to inquiries, or allocating a small block of each working day.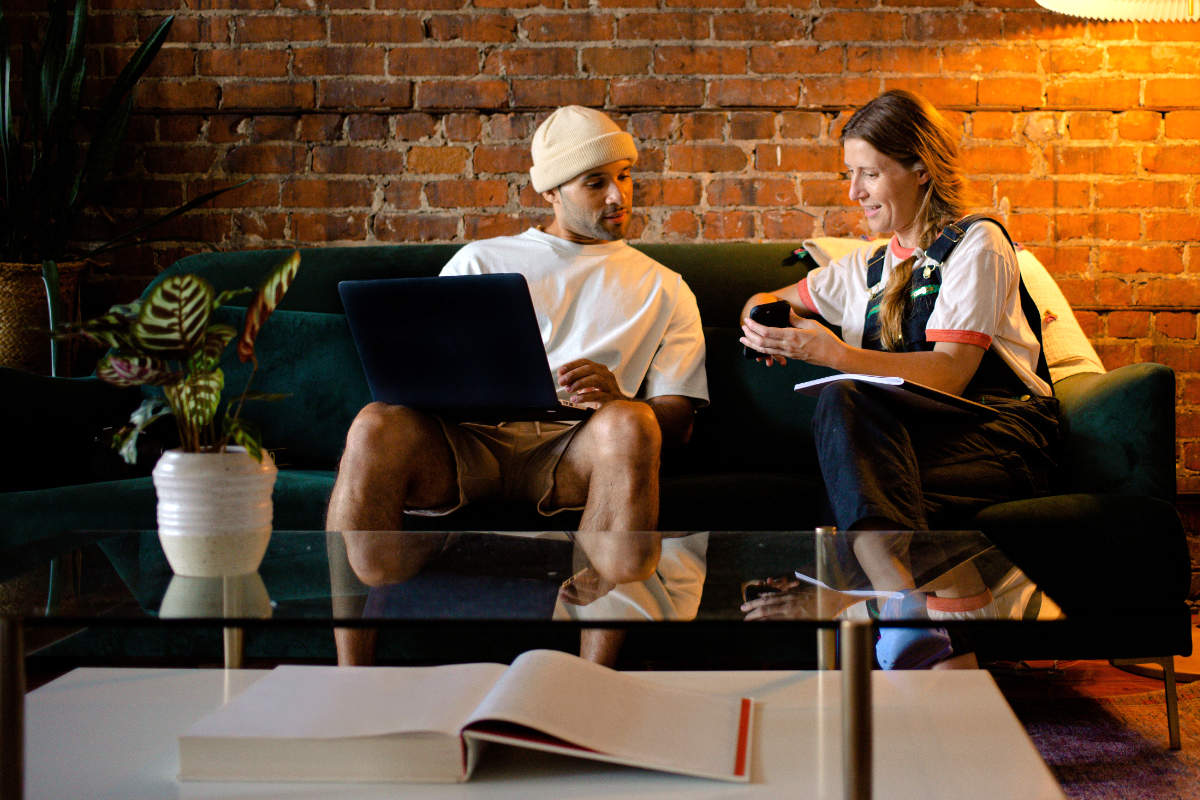 How to Get Great Social Media Results in Minimal Time
Hopefully, you've now got some great ideas about how to make social media work for you, even if you would prefer not to use it at all! Finally, we'll recap some of the things you should know to ensure your time is well spent and to maximize the returns you achieve, even if you only have a small amount of time or ad budget.
The first is that you don't need to post every day, reply to messages instantly, or even be 100% proactive about social media marketing to see some positives. Even just having a profile, as we mentioned earlier, is advantageous since a customer looking for your brand, product, or service will find your contact information if nothing else.
Over 50% of active social media users log on when they want to decide whether to buy a product, although they'll use different platforms depending on what it is they're looking at and the channels they predominantly use.
A simple, professional page with clear information and links to your website or catalogs in itself is well worth having. Social media pages also tie back to your broader SEO strategy, where Google can verify the accuracy of your details, such as opening hours and address, by cross-checking the same information that appears on your socials.
If you have a Google My Business account, for example, and an up-to-date business page on one or two social media channels, your company will be easier to find and get in touch with than if you only use one of these directories.
Posting Great Quality Content
The next factor is that if you're not posting consistently, it's even more vital the content you do share is of the best quality, sharing information, guidance, humor, relevant news, or other forms of content that will resonate with your target customer audience.
One amazing post that you've put some real time into is far more likely to generate a viral response than a posting schedule that is based on fast outputs without a lot of finesse. Posting consistently, even if that's once per week, means you establish a pattern, and your audience knows what to expect.
If a follower suddenly doesn't hear from you for several weeks, they're more likely to unfollow – so create a plan and stick to it! You should also give thought to the tone and style of the content you produce, especially if you're not mixing it up with different themes each day.
Allocating Time to Social Media
If you decide to manage your social media yourself, you will normally need at most a couple of hours per week – it doesn't need to add a huge strain to your schedule, nor do you need to spend thousands on paid advertising, particularly if you're seeing positive results within other areas of your digital marketing.
And, if all else fails and you can't build up any enthusiasm for social media whatsoever, have a look for an experienced social media assistant or manager, and they'll take the job off your hands –  post a job today and advertise for a social media professional either part-time or remotely to suit your budget and requirements.