Digital marketing is a massive field, as businesses and global corporations rely on the power of connectivity to sell products and services to growing customer bases.
If you're interested in a digital marketing career, work as a freelancer, want to pick a course to study, or are simply curious about whether you're earning the right digital marketing salary for your skill level, we've got you covered in our guide below.
In this extensive guide to US and UK digital marketing salaries, we'll break it down by profession, experience, and location to give you a precise guide to what your contemporaries are earning (and what wages you should expect if you're applying for a new job).
Introduction to Digital Marketing as a Career Opportunity
When we talk about digital marketing, it's essential to clarify that this sector includes a huge scope of roles, from junior social media content creators to SEO specialists and full-service digital marketers.
That scale is why there can be substantial salary variances, just as you'd expect between an entry-level banking clerk and a highly experienced bank manager.
Digital marketing, as a rough overview, includes the online promotion of any business or organization and continues to expand as we shop more on socials, new platforms emerge, and demographics adapt to a changing eCommerce market.
There are also many ways to break into digital marketing:
Specializing in one very specific skill or area and working as part of a broader digital marketing team.
Focusing on a particular channel, sales platform, or social media app.
Working for an established digital marketing agency – often a springboard to greater things and a good opportunity to achieve a well-rounded level of experience.
Taking up posts as an in-house digital marketer for one employer.
The beauty is that there is considerable potential to progress and jump to new levels as you rack up more expertise and finesse which skills or areas you are most proficient in.
The Growing Demand for Junior Digital Marketing Jobs
We've mentioned the question of demand briefly, and there is no doubt that digital marketing is one of the fastest-growing areas.
Around 20.7% of all US retail activity was conducted online in 2021 (per Retail Research). Globally, that metric is 24.5% (Statista).
The pandemic also had a notable impact, where more and more people started working from home, and companies needed to find new ways to advertise their wares and fulfill sales without bricks and mortar shop fronts or offices.
In a nutshell, the digital opportunity is expansive, and those with the skills and knowledge to amplify the commercial prospects of a company are sought-after.
A decade ago, digital marketing didn't exist, but it is more lucrative today than any conventional sales role.
Which Factors Impact the Average Digital Marketing Salary?
So, what digital marketing salary should you expect to earn as a digital marketing specialist? It depends on variables such as:
Your experience
Educational achievements
Skill levels
Location
Type of employment
Let's look at each factor a little closer to help you evaluate where you fall on the scale.
Digital Marketing Experience
Like every role, if you have been in a position, or a sector, for five years or more, you'll be in a good place to apply for a more senior post.
As you build up more expertise, you'll continue to command a better digital marketing salary. Still, it pays to be proactive in taking up learning opportunities and up-skilling in developing areas such as AI machine learning.
We wouldn't suggest you wait a specific period before applying for a new vacancy, but that's a rough indication of how long the average digital marketing professional spends in one long-term position.
Digital Marketing Educational Requirements
There are countless jobs where your education isn't as important as your experience – but most recruiters prefer applicants who have some level of formal schooling.
A degree is a definite positive, whether you've studied business administration or journalism, advertising or communications.
Most successful digital marketers invest time in specialized courses in one of the crucial elements of a marketing strategy, such as data analysis, SEO, or SEM, building on basic education to expand into a well-rounded ability.
Digital Marketing Skill Level
The ideal is to offer soft and hard skills, blending:
Technical SEO know-how
Knowledge of link building
Excellent interpersonal skills
Professional communications
You don't necessarily need to have an in-depth knowledge of every element of digital marketing if you're focusing on something in particular.
Still, general abilities such as audience building, data analytics, and project management are highly advantageous.
It's also worth looking into transferable skills that will add to your value as an employee and help you negotiate a higher digital marketing salary.
Digital Marketing Job Locations
We all know that your location will be a key aspect of your salary. For example, a Digital Marketing Manager might earn an average of:
$76,477 in New York
$67,170 in Chicago
$66,248 in Denver
However, location isn't as all-important as it once was because it's common to work remotely and perhaps apply for a role with a company in a big corporate hub without living there yourself.
It's also important to look at employee rewards because a slightly lower salary might be very attractive if you get other perks and remunerations that aren't necessarily financial.
Digital Marketing Employment Types
When you're working out your salary expectations, the final factor to contemplate is the kind of business you want to work for.
Start-ups can be a great way to get your foot in the door early on, and they'll usually be fairly generous because they'll want the best possible talent to improve their chances of success – but that might be mitigated by a tight budget.
Top companies such as Apple, Meta, IBM, and Deloitte normally have the highest average wages going, although competition for each position will be fierce, so you'll have to fight to stand out from the crowd!
You might also want to work for a non-profit – it's another consideration.
Millions of young professionals now pick the roles they'd like based on personal ethics and values, with salary and benefits a close second priority.
Average Digital Marketing Salaries in the US Based on Seniority
Next, we'll look at what digital marketers make in the States, depending on where they're at in their professional development journey.
There isn't an exact definition of 'mid-level' or 'senior' because that could be a couple of years in an intensive role, or double that in a less focused position, so it's a little up to you how you would evaluate your experience.
How Much Do Digital Marketers Make at Entry Level?
The average digital marketing salary for an entry-level digital marketing role in the US varies between $32,422 and $50,944.
Based on a few different figures (and depending on location and the employer), recently published averages have calculated wages of:
$39,000: Zippia average for an entry-level Digital Marketing Specialist
$32,422: Career Explorer average for an entry-level Digital Marketing Specialist
$50,944: Payscale average for a Digital Marketing Specialist
How Much Do Digital Marketers Make at Mid-Level?
After a few years, you may be able to apply for a mid-level position and will see an average salary bump of up to $63,518 – $111,270:
$63,518: Talent.com average for a Digital Marketing Manager
$69,458: Payscale average for a Digital Marketing Manager
$111,270: Talent.com average for a Digital Marketing Manager
How Much Do Digital Marketers Make at a Senior Level?
Once you've reached a senior level and can take control over projects, teams, or other staff, you'll be in a good spot to look at the next jump in salary, earning between $98,000 and $138,524:
$98,000: Zippia average for a Senior Digital Marketing Manager
$100,919: Payscale average for a Senior Digital Marketing Manager
$138,524: Comparably average for a Senior Digital Marketing Manager
Of course, there are some crossovers there. The highest wages for a mid-level manager are greater in some places than for a more senior role.
That's all down to location and the type of company you work for.
Regional US Digital Marketing Salary Averages
We've spoken about locations and geographical differences – but how impactful is the place (or where you're employed) on how much you can earn as a digital marketer?
Let's take a look!
Salaries for a US Digital Marketing Strategist by State
| Location | Annual Salary |
| --- | --- |
| Arizona | $50,000 |
| California | $62,500 |
| Colorado | $63,500 |
| Florida | $70,000 |
| Georgia | $99,400 |
| Illinois | $124,175 |
| Indiana | $77,500 |
| Michigan | $60,000 |
| Minnesota | $99,400 |
| Missouri | $80,000 |
| New Jersey | $100,000 |
| New York | $65,000 |
| North Carolina | $50,000 |
| Ohio | $63,000 |
| Oregon | $70,000 |
| Pennsylvania | $63,750 |
| Tennessee | $65,000 |
| Texas | $70,000 |
| Utah | $52,425 |
| Virginia | $50,000 |
| Washington | $78,000 |
US Business Marketing Salary Averages by Position
It's also worth comparing different digital marketing roles since your location and seniority level aren't the only factors at play.
Below we've summarized some of the most important positions within a digital marketing team and how the US wage averages compare – definitely crucial to bear in mind if you're considering specializing and want to know which skills are highest rewarded!
| Position | Average US Salary |
| --- | --- |
| Content Editor | $57,507 |
| Content Specialist | $55,000 |
| Copywriter | $64,450 |
| Digital Marketing Manager | $77,500 |
| Digital Marketing Strategist | $67,844 |
| Marketing Director | $97,446 |
| Marketing Manager | $75,003 |
| Product Marketing Engineer | $112,125 |
| Product Marketing Manager | $116,657 |
| Sales Director | $108,060 |
| SEO Analyst | $55,000 |
| SEO Consultant | $42,500 |
| SEO Manager | $72,139 |
| SEO Specialist | $56,750 |
| Social Media Manager | $56,726 |
| Vice President of Sales | $161,515 |
How Does a Digital Marketing Salary Vary Depending on Experience?
Although we've looked at average wages for positions and locations, it's also important to factor in how many years of expertise you have.
Year-on-year, your average digital marketing salary can jump by 15% or as much as 50%, so it's all down to the scarcity of your role, demand for your skills, and competition between high-end employers!
Below we've drafted out a ten-year plan to show how you can leverage each year of knowledge to negotiate a higher pay rate.
| Experience | Position Level | Average Digital Marketing Salary |
| --- | --- | --- |
| One to three years | Entry-level | $40,788 |
| Four to six years | Mid-level | $81,415 |
| Eight to ten years | Senior-level | $112,481 |
Digital Marketing Salary Levels Around the World
The first thing you'll probably note if you're a US-based digital marketer and looking at UK or EU positions is that the terminology changes slightly.
British companies don't tend to use terms such as President or VP, so you're more likely to find roles or vacancies shown as a Head of Marketing, Chief Marketing Officer, or Director of Marketing.
Just as in the US, the average digital marketing salary and pay rates change depending on several variables, and you'll find the highest-paid posts in London, followed by other major cities (such as Manchester, Birmingham, Glasgow, Liverpool, and Newcastle).
There is also a regional divide – Scotland, while part of the UK, has lower average living costs, and you will find many big employers in Glasgow. Still, salaries tend to be a bit less lucrative than further south.
As a rough average, Think Plutus pitches the UK average salary at £25,971 – but bear in mind that the differences in regions and working hours will skew that figure.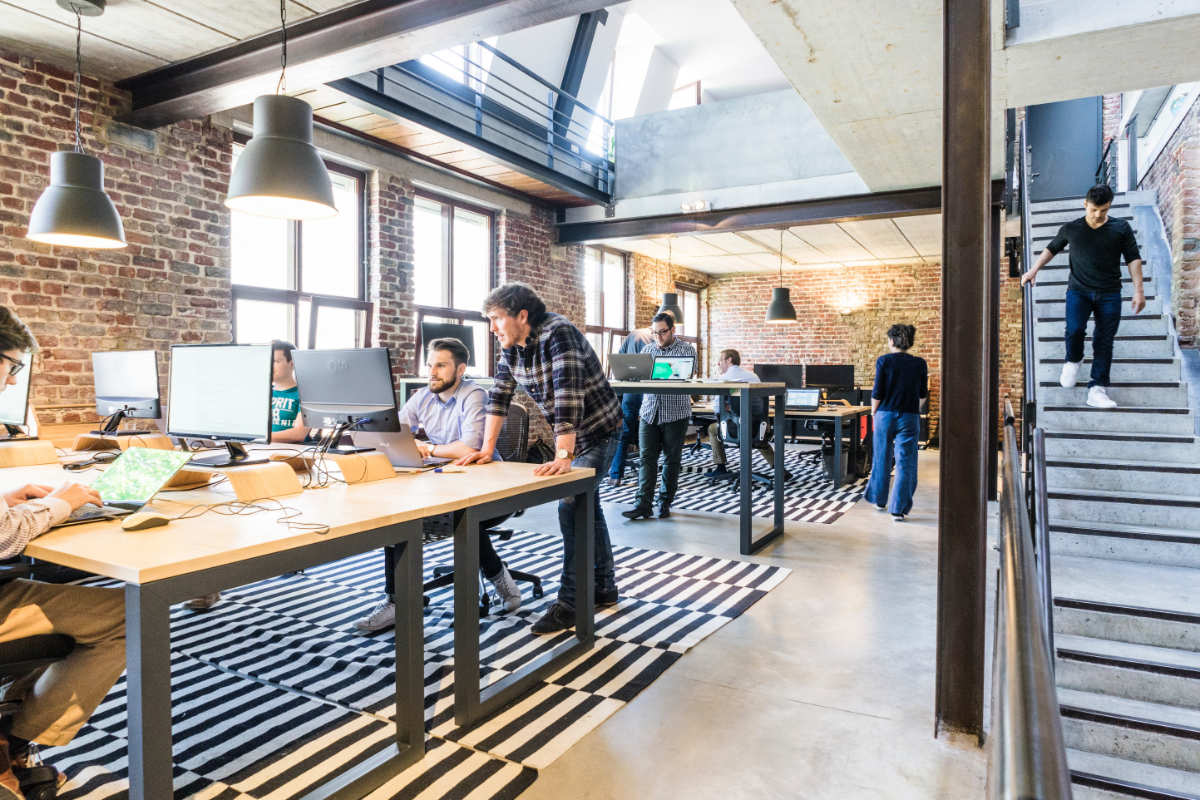 UK Digital Marketing Salary Averages by City
| UK City | Average Digital Marketing Salary |
| --- | --- |
| Belfast (Northern Ireland) | £36,366 |
| London | £33,403 |
| Brighton | £27,762 |
| Manchester | £26,979 |
| Bristol | £25,829 |
| Stoke on Trent | £25,416 |
| Birmingham | £25,099 |
| Leeds | £21,865 |
Digital Marketing Salaries in the UK by Position
One of the cool things about being digitally connected is that the world has become a much smaller place, particularly for consultants and freelancers.
You can work for businesses in different jurisdictions, bill in their local currency, and see a big difference in your net pay if the exchange rate is favorable!
As a guide, we've also taken those same roles as earlier for US digital marketers and looked at the comparable UK digital marketing salary you might expect to earn.
| Position | Average UK Salary |
| --- | --- |
| Content Editor | £30,701 |
| Content Specialist | £29,807 |
| Copywriter | £29,467 |
| Digital Marketing Manager | £26,727 |
| Digital Marketing Strategist | £43,383 |
| Marketing Director | £66,367 |
| Marketing Manager | £27,616 |
| Product Marketing Engineer | £57,650 |
| Product Marketing Manager | £32,206 |
| Sales Director | £72,877 |
| SEO Analyst | £33,164 |
| SEO Consultant | £33,164 |
| SEO Manager | £38,273 |
| SEO Specialist | £33,164 |
| Social Media Manager | £32,593 |
| Head of Sales | £121,329 |
What Do the Highest Demand Digital Marketing Roles Involve?
Thinking about where you slot into these scales, or picking a specialism for your career and want a better idea about the skills and responsibilities that go with the salary?
Next, we'll run through a few of these positions to give you a little insight into the nature of the job.
What Does An SEO Digital Marketing Specialist Do?
A digital marketing specialist is one of the most desirable professionals currently advertised on LinkedIn, with SEO knowledge essential to beat the competition.
This role involves:
Understanding SEO and PPC advertising
Managing social media accounts and content strategies
Optimizing conversion rates through advertising campaigns
Generating SEO rich content
Driving higher search engine rankings
Digital analytics
Cross-managing platforms across channels
Meeting overall digital marketing targets
Building a digital marketing strategy
The core focus is on ensuring that your employer's websites and digital assets are as visible as possible, drawing in more traffic, grabbing more market share, and ultimately boosting net profits.
Click here to learn more about What a PPC Specialist Does as one potential route to becoming a Digital Marketing Specialist with more of an advertising niche!
What Tasks Come With a Social Media Manager Salary UK?
While most of us use social media to post cute pictures and catch up with friends, it's a whole different ball game when using social media to promote a business.
Over 4.62 billion active social media accounts exist, and 58.4% of the global population use one app or another, so it's no small part of a corporate strategy.
In terms of digital marketing, that means creating content, working on engagement, selling products, and developing advertising techniques to strengthen the brand presence and incentivize more customers to buy.
Tip: if you're applying for a social media role, read up on Social Media Marketing to ensure you're equipped to answer every question your interviewer throws your way!
What Does a Content Strategist Do?
Content generation is one of the foundations of digital marketing – you can't rank higher on the SERP without high-quality content. You won't meet UX standards if you don't provide useful, informative details to help your visitors navigate your website.
Strategists don't just decide what to post but:
When
On which platforms
What that content looks like (infographics, polls, text, video, images, etc.).
CTAs to drive audience responses
Tone of voice
Most strategists won't write or produce the content themselves but oversee the production process and sign off approval before anything goes live.
On a small business level, that usually means drawing up a calendar and deciding which promotions to focus on – for larger companies, it could be managing wider writing teams and responsibility for high-value editorial content.
What Roles Are Required to Earn a Marketing Manager Salary in the UK?
There are endless amounts of data behind the engagement figures, sales, and profits, with digital marketers using a significant range of tools and analysis techniques to monitor performance, track successes, and finesse their approach.
Analysts don't just look at big trends but extract maximum value from all the data a company collects to craft strategies to align digital marketing approaches with the businesses' objectives.
That means driving leads and revenues, and turning data into a profit generation machine by understanding how customers behave, why they respond in certain ways, and predicting actions.
What Does a Digital Marketing Manager Do?
Digital Marketing Managers are usually experienced professionals who manage a range of sales techniques, platforms, and marketing campaigns, sometimes over numerous channels.
They need to have a great range of interpersonal skills to liaise with analysts, owners, customers, marketers, digital content creators, and sales teams, as well as a grasp of all the technical concepts that sit behind digital marketing.
A typical Digital Marketing Manager job specification might include:
Managing social media presence across all platforms.
Analyzing and reporting on digital marketing campaign performance.
Planning content and digital media, ensuring all content is optimized for SEO.
Producing print, display, direct and digital advertising.
At this level, and depending on the size of the origination you work for, you could be earning a top digital marketing salary in any country – although professionals in cities such as New York and London will make the most.
Our guide on the role of a Digital Marketing Manager contains a more detailed overview of this position.
Calculating the Right Digital Marketing Salary
One of the takeaways is that there are multiple digital marketing roles, and the amount you can expect to earn varies broadly depending on your skill, experience, location, and employer.
However, it's also clear that digital marketing is a very attractive career.
There are countless development opportunities if you love the world of promotions, communications, and the digital complexity that underpins it all.
Of course, the caveat is that there are occasions when you are worth vastly more than the average – which is what we've looked at here!
For example, suppose you have decades of experience in a specific industry, particularly a highly technical one, or within the B2B space.
In that case, you may find that a competitor will pay handsomely to have your know-how within their team.
It's all about knowing what to expect, appreciating where you are on the hierarchy scale, and picking where you'd like to go next.
But, if you don't know what digital marketing salary level to anticipate, it's pretty hard to go into an interview with the right knowledge to negotiate.
We hope we've helped you make informed decisions about which roles to apply for and what salary to request!
PS before you apply, we'd recommend reading up on, how to write the perfect Digital Marketing Resume to ensure you've presented yourself in the best possible light.
For more information about a specific post or to review the vacancies currently on offer, please check out our pages for more details:
Visit our Digital Marketing Jobs Board