Digital marketing careers are about as varied as they get. If you're already an SEO pro or a social media marketing expert, skip right past to our detailed application guidance!
However, so many people view 'digital marketing' as a one-off job opportunity – when it's actually a vast, multi-faceted sector with a ton of roles, whether you're an analytical wizard or a networking whizz.
Think about saying you're heading for a career in finance. I mean, that could be just about any job under the sun! In-house payroll provider? Corporate auditor? Small local business accountant? Freelance bookkeeper?
You get the idea – digital marketing has taken the business world by storm as a forward-facing skill set that can transform commercial visibility, authority, and communications. Still, it's not a one-trick pony by any means.
Today we'll get right into it with an analysis of the technical and soft skills you need to compete for one of the thousands of digital marketing jobs up for grabs.
We'll also share insights from the experts who've seen it all to help you climb your way up the digital marketing career ladder – one deliberate step at a time.
Digital Marketing Explained
We appreciate that our applicants come from every end of the spectrum – and if you're box-fresh to digital marketing, we'll run through all the basics, so you're on steady ground.
Digital marketing is probably something you encounter countless times a day without realizing (and that's the secret sauce!).
For example:
You search for a pair of new kicks and start saving for that awesome new brand.
The next day you see ads dotted all over your social media, trying to get you to spend your hard-earned money.
Further searches on Google are plastered with those ever-so-tempting promotions to tip you over the edge into spending the rest of your paycheck.
There you have it – digital marketing in motion.
The whole concept is about connecting services or products with the people that want them – understand that, and you're already on an upward trajectory to a digital marketing career.
Because it's not about fooling algorithms, tinkering with PPC strategies, or outbidding the competition (although those things might all be part of a digital marketing role!).
Rather, it's the same as traditional billboard advertising.
The difference is that, rather than plastering a poster over spaghetti junction or the North Circular where you know your target customers are traveling every day, you're meeting them where they're at – and these days, that's on a digital device.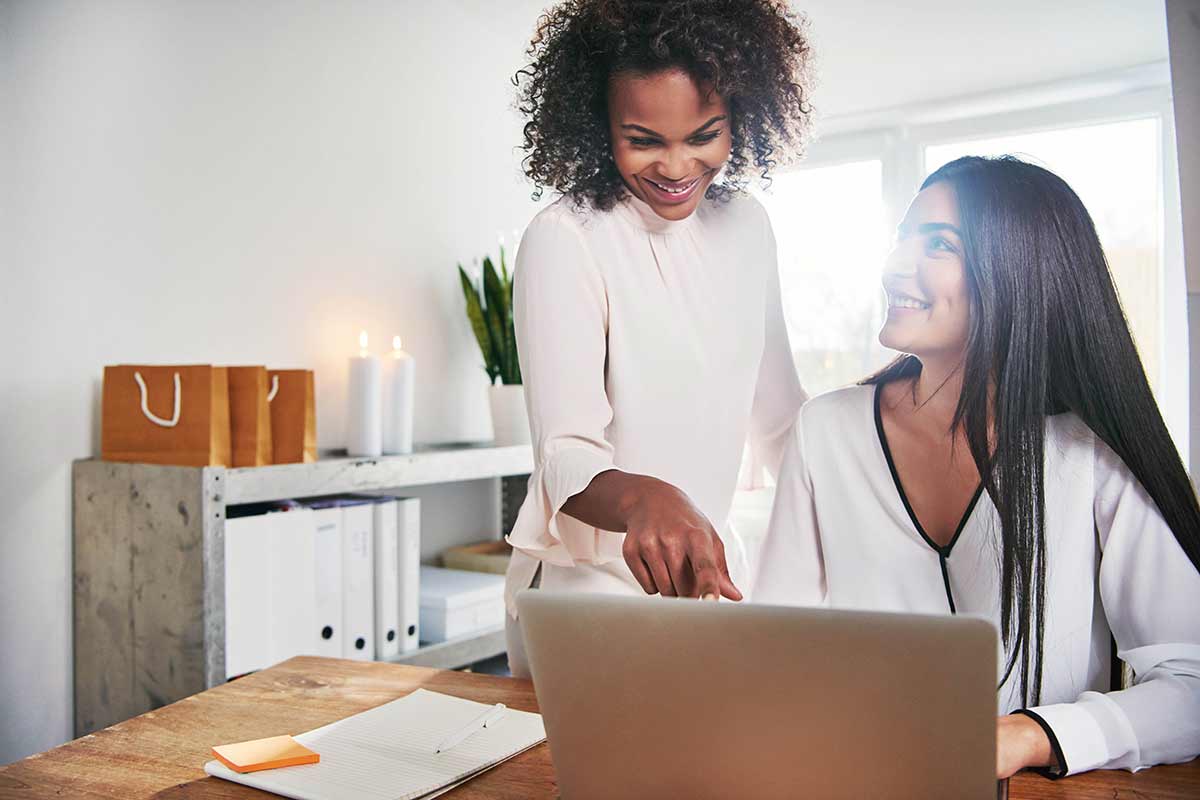 The Basic Skills You Need for a Red Hot Digital Marketing Career
We'll start with a caveat (we know, we know).
Because, as we've explained, digital marketing is an exponentially large field, and one skill set might be better suited to a specific position than another.
Putting on a wide brimmed hat, we've summarized some of the most important skills that will ensure you've got the bulk of the job requirements ticked off.
SEO Understanding
You don't necessarily need to have a precision-focused appreciation of every SEO strategy to be an incredible digital marketer, but you have to know what it means.
SEO is the process whereby marketers try and optimize content to gain favor with Google (or Bing, Yahoo, etc.) and get further up the SERP – that's the Search Engine Ranking Page to you and me, and where we pick the links we choose to click on.
Rankings depend on many variables, from content quality to backlinks and the frequency of new information to your authority in the business space.
Knowledge of PPC
PPC = pay per click, and it's one of the top ways Google, Adroll, and Bing earn money.
Sadly they're not in the digital marketing game purely to help people find information, no matter the PR.
Online PPC is the equivalent of paying for a POS display in a prominent position in a shop, right when you're poised to buy – except it's on whichever sites you use most, such as YouTube, Google Shopping, socials, or another channel.
Social Media Knowhow
There are tons of social media marketing roles within the scope of digital marketing – think:
Brand manager
Content marketer
Social media analyst
Social media strategist
Social media specialist
PR manager
Even if you're not an influencer in the making, you've probably got a couple of social media accounts and have a decent idea about posts, likes, comments, engagements, stories, and everything else.
An element of social media knowledge matters, even though some digital marketing roles aren't centered on social media platforms as a primary focus.
Regardless, socials are a key tool you'll need to drive traffic, so some understanding is essential.
Experience in Email Marketing
You might hire a content writer or a copywriter to craft sales emails, but this type of marketing continues to be fundamental to most company strategies.
Even though many customer interactions have shifted over to social, email marketing is still responsible for about 23% of retail sales.
If you're an accomplished email marketer (with proven results), you can earn one of the highest digital marketing salaries going.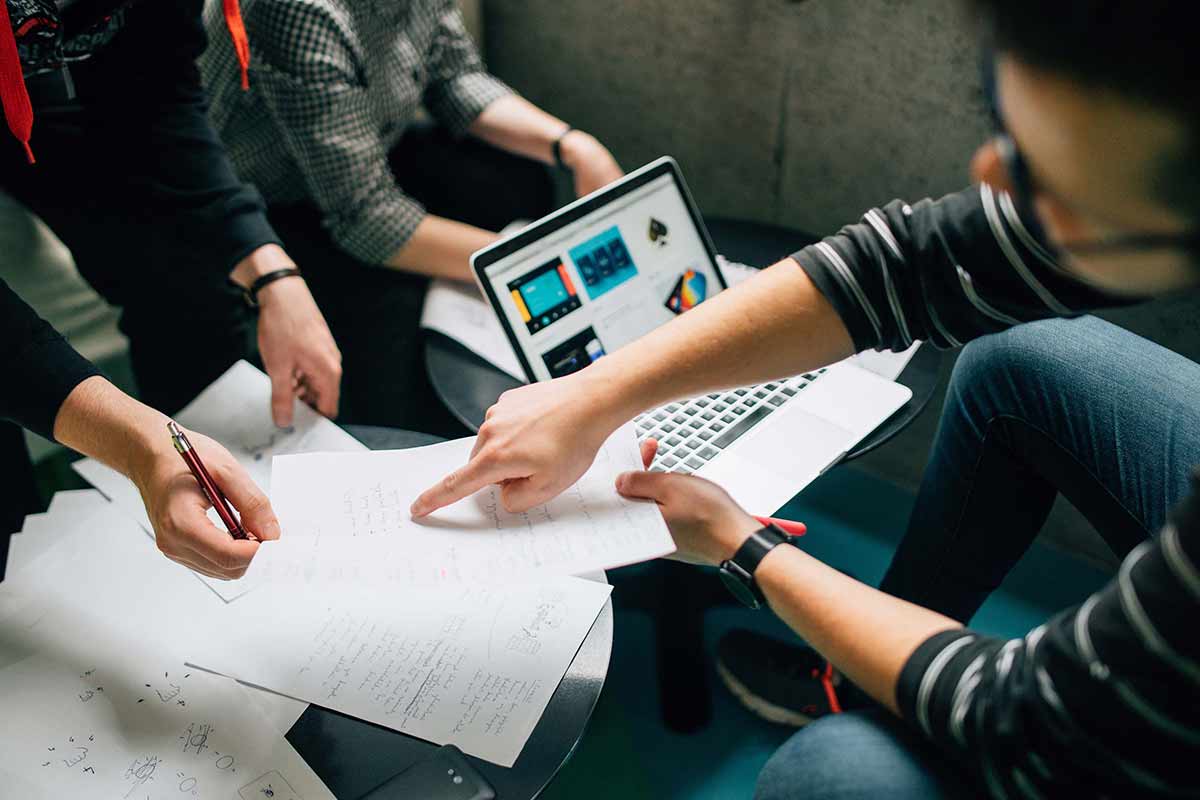 Ideal Technical Proficiencies to Build a Digital Marketing Career
We've looked at the basic skills or knowledge areas you'll need to start at entry-level, but which technical abilities will put you head and shoulders above when it's time for an interview?
Here are some of the most in-demand capabilities companies are looking for:
Video creation: moving media is a big deal in socials, email marketing, and SEO reputation building (explainer videos, how-to guides, and so on). If you can create, edit and promote commercial videos, you'll not be short of offers.
CMS management: most marketers aren't coders or developers, but if you're looking for roles in a data and analytics field, knowledge of CSS and HTML will be a big advantage, as will experience of some of the popular CMS frameworks – usually Magento, Shopify, and WordPress.
Design skills: UI and UX are core parts of digital marketing campaigns, so you need to grasp the customer brand perception and how the experience will make each visitor more (or less!) likely to buy. If you have some design prowess up your sleeve, all the better!
Google Analytics: almost every business will use GA to some extent to assess customer behaviors, track web page bounce rates, and craft strategies to improve their bottom line. Knowing how to use and interpret GA reports is important in most digital marketing careers.
Another good skill to highlight on your resume is expertise with automation tools, which can roll out new campaigns faster, in a more targeted way, and with continual metric tracking.
Professional Qualifications and Certifications for a Digital Marketing Career
Like so much of the information we're discussing, a formal qualification isn't a prerequisite to becoming a digital marketing pro, but it can help smooth the journey.
Whether you have a degree in content writing, a course certificate in social media, or a self-taught accreditation in SEO, it all helps.
Although most employers aren't looking for a minimum qualification level at junior levels, they'll be more likely to hire you if you have some form of quantified skill, alongside experience in related posts.
New to digital marketing and worried about an empty qualifications box?
There are countless online courses; some paid for, others free, which allow you to print a certificate on completion.
Certificates help shore up your experience with something tangible that will be reassuring to prospective clients or employers.
Read our guide to Digital Marketing Courses to Help Your Career for inspiration about the best online learning options to try!
Skills to Focus on for a Successful Role in Digital Marketing
Technical skills and knowledge are great, but you also need soft skills to have the personality and communication style to slot into a digital marketing team and make a difference where it counts.
Digital marketing is ultimately a social role, where you need to be able to empathize, communicate and understand customer responses to decide on the right approach.
Of course, as a marketer, you'll also need the power of persuasion and to voice your message in a way that resonates with your target customer (although, admittedly, it's often a case of testing strategies rather than getting it right the first time!).
Other soft skills that will be beneficial include:
A proactive attitude to staying up to date. Search engine algorithms, listing rules, and technology change quickly. If you're on point when it comes to new rollouts and changes, you'll be ahead of the game.
Multitasking, with knowledge of diverse subjects and the ability to simultaneously consider several viewpoints or customer touchpoints.
Goal setting – all digital marketing activities in any job are there to achieve a target, whether quantified in sales, visitors, engagements, or something else. Show that you can set a goal, plot a course to get there and achieve it.
Finally, it helps to be an attentive listener and highlight pain points to determine why a customer might not buy, rather than only hearing those messages that you want.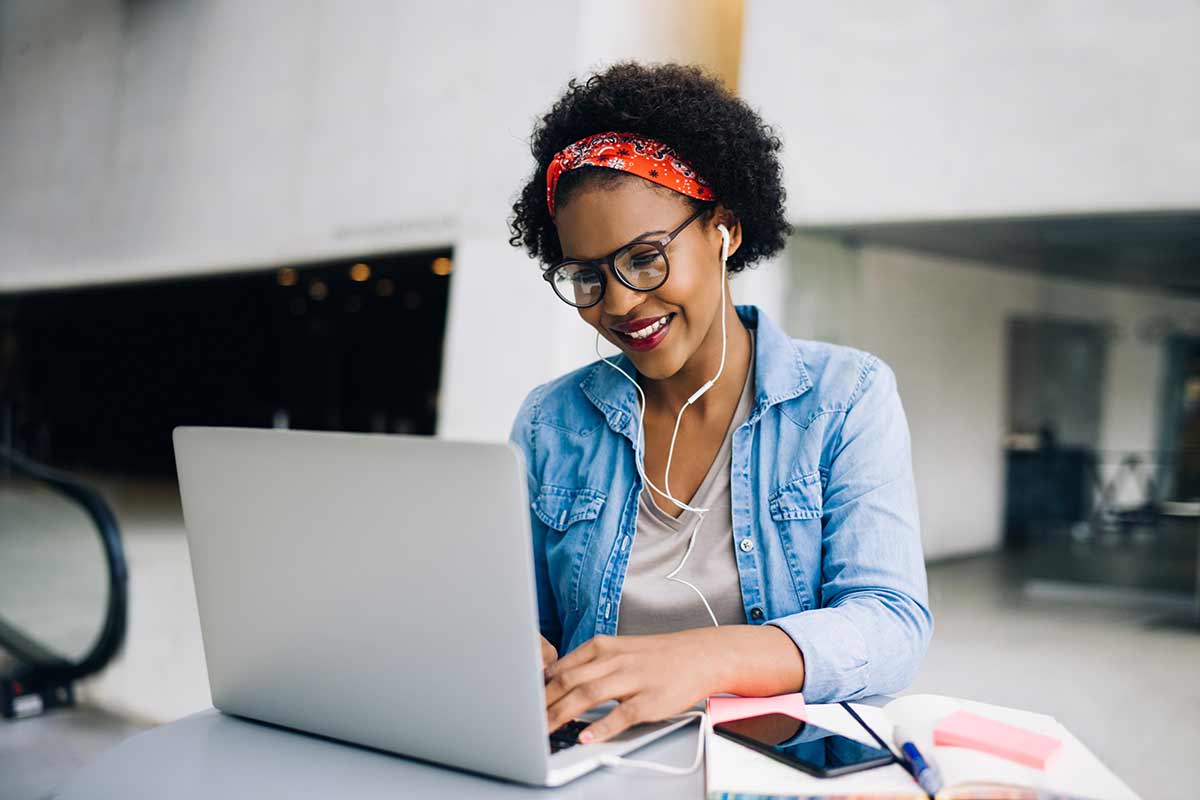 The Pros and Cons of Pursuing a Digital Marketing Career
More and more digital marketing professionals are taking up opportunities to work remotely or freelance and pick and choose the clients they collaborate with – but there are pros and cons, just as you'd expect with any job!
Access to Entry-Level Positions
One of the big benefits of digital marketing is that there are far fewer barriers to entry than you'll find with lots of roles.
It's also a new, developing sector, with positions cropping up left, right, and center.
Many established organizations are just cottoning on to the fact that they need to invest in digital communications and socials far more than they used to, so it's not uncommon to come across amazing vacancies with attractive benefits – if you meet the brief, of course.
Digital marketing is somewhat unique in that there is a massive skill gap between specialties, but that means if you pick a niche and double down on it, you'll also be an expert in your field rather than a small fish in a big pond.
An Evolving Business Sector
Although digital marketing is a well-known job now, think back a few years, and it barely existed.
The pace of evolution is rapid, and just as we're now familiar with SEO, social media marketing, and targeted ads, these things are all recent innovations.
Digital marketing is far less established than comparable marketing fields, which presents the chance to grow, learn, scale up, and get in at the beginning – because the available roles in five years might look very different from the way they do now.
New platforms, software, algorithms, socials, and tech are on the horizon, so if you're after a career that is inevitably going to be adaptive, you're in the right place.
Our article about the top digital marketing jobs to consider which illustrates the point and considers some of the fastest moving niches you might wish to consider.
Options to Pivot or Stick
The certainty about growth and change feeds nicely into our next point – because you get the option to change too.
Some fields, let's say accountancy, usually require you to choose a niche from the outset. You can't decide to transfer into a different role without revisiting all of your studies.
You can't suddenly opt to use the same skills for something entirely different without a lot of teething pain (and likely a pay cut).
Digital marketing careers are different because you have many transferable skills that are just as relevant in one role as in another – even though you might be using them for another purpose.
For example, if you are a technical digital marketer focusing on CMS, you could add voice tech marketing to your tool belt and diversify into something just as specific but with a twist.
Video content creators can branch out into virtual reality, or email marketers might decide to go for a job in social media, which is perfectly plausible and without any extensive retraining.
Autonomous Decision Making
Whether you work in a larger digital marketing team or go freelance, any two careers will look different.
That's because your skills apply to varying environments, and you can either upskill and specialize in one specific brand, freelance and work on a range of project scopes, or stick to one defined project expertise.
Digital marketing is a great career for people who like to be proactive about spotting opportunities, work under their own initiative, and prefer to have the flexibility to make career changes if they ever decide things are getting stale.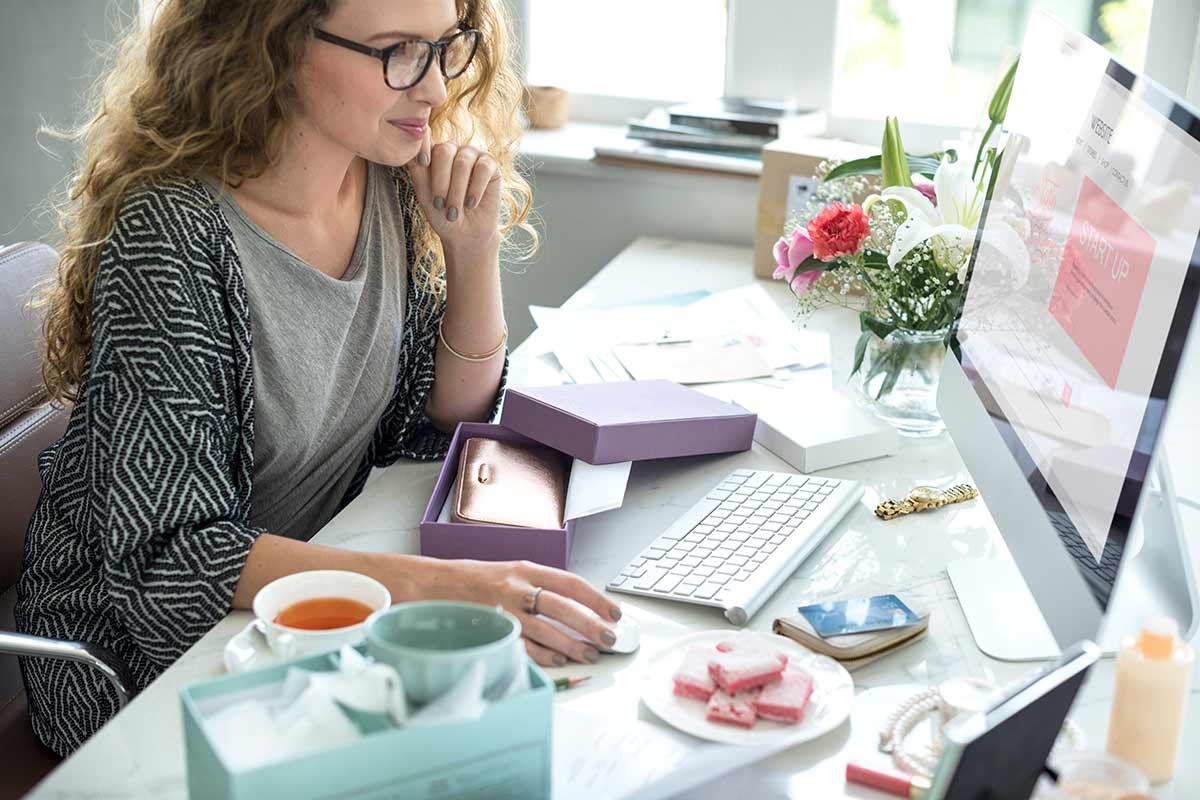 Five Steps to Make Yourself a Great Candidate for a Digital Marketing Position
So, if you're set on a digital marketing career, and have reviewed the lists of skills, experience, and knowledge that will make you a good applicant, let's think about the interview and application process itself.
We know that applying for a job can be tough, but if you want to be a fantastic digital marketer, your application is where you put those sales-focused talents to good use and harness your eye for detail to unpick the job criteria.
Let's start with a few (perhaps obvious) tips:
Check the submission deadline. Your application might be amazing, but it's heading straight for the bin if it's late – no business or employer wants to hire a digital marketer who can't be relied upon to present a campaign before a product launch date ticks around!
Always proof, proof, and proof again. Spelling mistakes, grammar, and repetitions are all signs of a rushed, unfocused application that won't demonstrate your skills in the right manner.
Don't include more information than you need to. We get that it's important to be comprehensive and 'sell yourself' but let's remember that hirers are busy people too. A four-page resume, covering letter, photocopies of certificates, and a few selfies are overkill and a massive annoyance to a recruiter who just wants to find the best candidate.
Now we've covered the basics, let's run through a few pieces of top advice from established digital marketing pros who share insights into the elements that would make them sit up and pay attention.
Practical Digital Marketing Experience
If you've been in digital marketing roles before, include evidence of measurable, tangible results that a potential employer can confirm – this shows that you are confident, know what you're doing, and understand how to achieve success.
Newbie digital marketers often have a hard time with this because if you've not had a related role before, it's difficult to work out how to demonstrate your passion and personal drive without anything to back it up!
Our advice is to make sure you spend some time hunting down real-world opportunities. That could be:
As an apprentice. There are many mentoring programs or work experience openings. Although some are unpaid, you could invest, say a morning a week or month, to beef up your experience and have a referral to add to your digital marketing resume.
Charities and local non-profits will often be happy to let you work on a campaign, create a few social media posts or draft a blog (depending on your digital marketing niche!). Ask around, and remember that you won't be offered a golden opportunity to showcase your skills if you don't try.
It's unlikely you'll have an intended specialism right off the bat, so any broad-spectrum experience is beneficial.
If you've just graduated and need some experience to get your foot in the door, we've published a guide about What To Do After Graduation, which may be useful.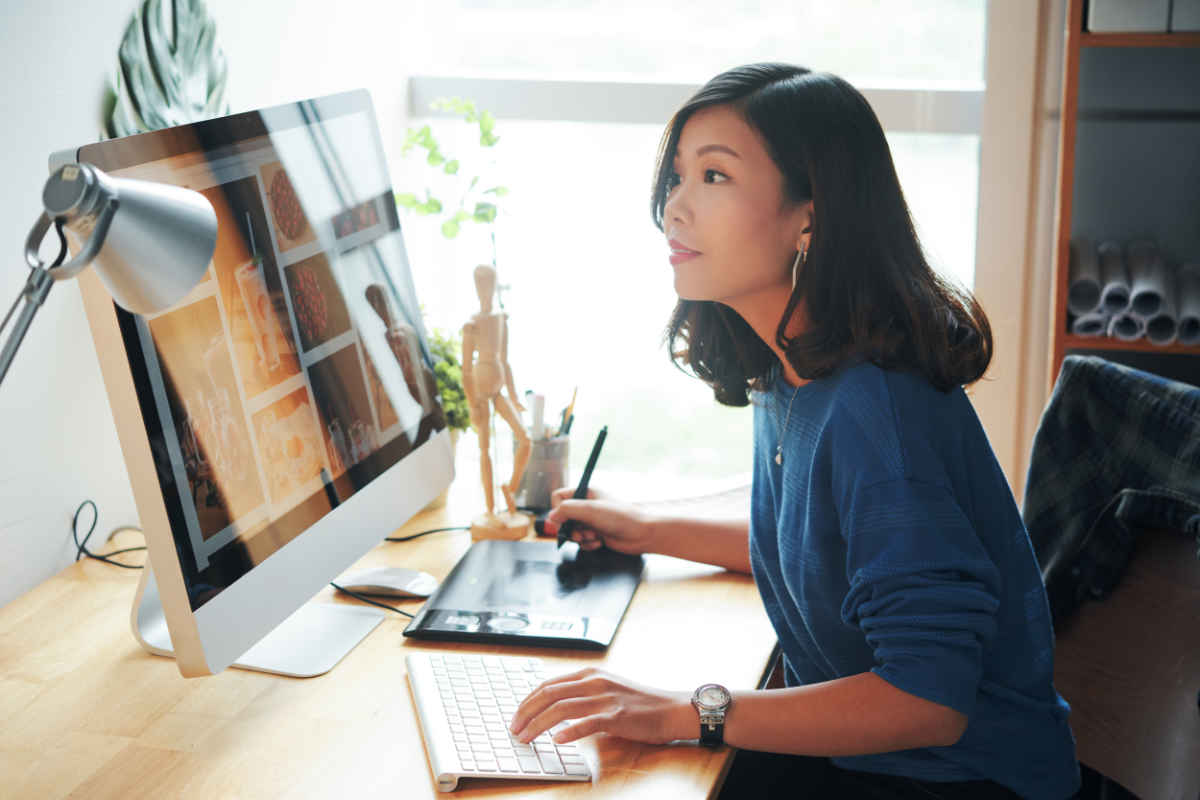 A Cool Digital Marketing Portfolio
Even if you don't have any on-the-job experience, you can start to build a digital marketing portfolio to have something to show your skills – whether they're for theoretical brands or real-life companies.
A slick, well-put-together portfolio shows your project management skills, goal setting, and creative flair. You could include:
A brief description of the task (or a couple of sentences explaining your objective if it's a mock-up).
Why you created the campaign/content/graphic/ad – what problems it's designed to solve, or the result you expected or achieved.
Free blog sites such as Medium are a good way to start since you can create a blog, get your name out there, and then trace organic visits and backlinks where relevant.
Online profiles are used in many career settings, and if you have a quick search online, you'll find tools to create a profile or portfolio.
This option has a dual benefit since you can also rank on the SERP for your own profile, which means prospective clients or employers will find it if they Google your name, and you might even generate inquiries!
Use a portfolio as a personal ad. Include courses completed or qualifications achieved as a natural extension of your resume that adds context and flavor to a job application.
Personal Branding
Much of digital marketing is about branding, engagement, and creating a tone of voice, so if you're aiming for a better-paid role, you need to know how that all works and apply it to yourself.
If you don't yet have a business social media profile or a portfolio, we'd suggest setting these up before you start applying for jobs.
Create a logo online (you can do that for free in Canva and many other platforms), and design socials and a portfolio that all replicate the same tone, style, and color schemes.
You can also continue using social media pages and a Google My Business account to begin building a profile and hopefully generate an audience.
Read more about Personal Branding if you need advice about getting started.
Verified Publications
If you're keen on content creation roles or copywriting, you'll often be asked for a sample of your writing.
As a freelancer, be cautious about continued requests for lengthy free samples (it's a common tactic on low-value freelancer sites to get pieces of work for free!).
However, if the request is from a legitimate employer, it'll save you a lot of work if you already have published content out there you can refer to.
Publish a few blog posts, or look for guest posting slots, and you'll strengthen your digital presence while having ready-made content examples to show your skills.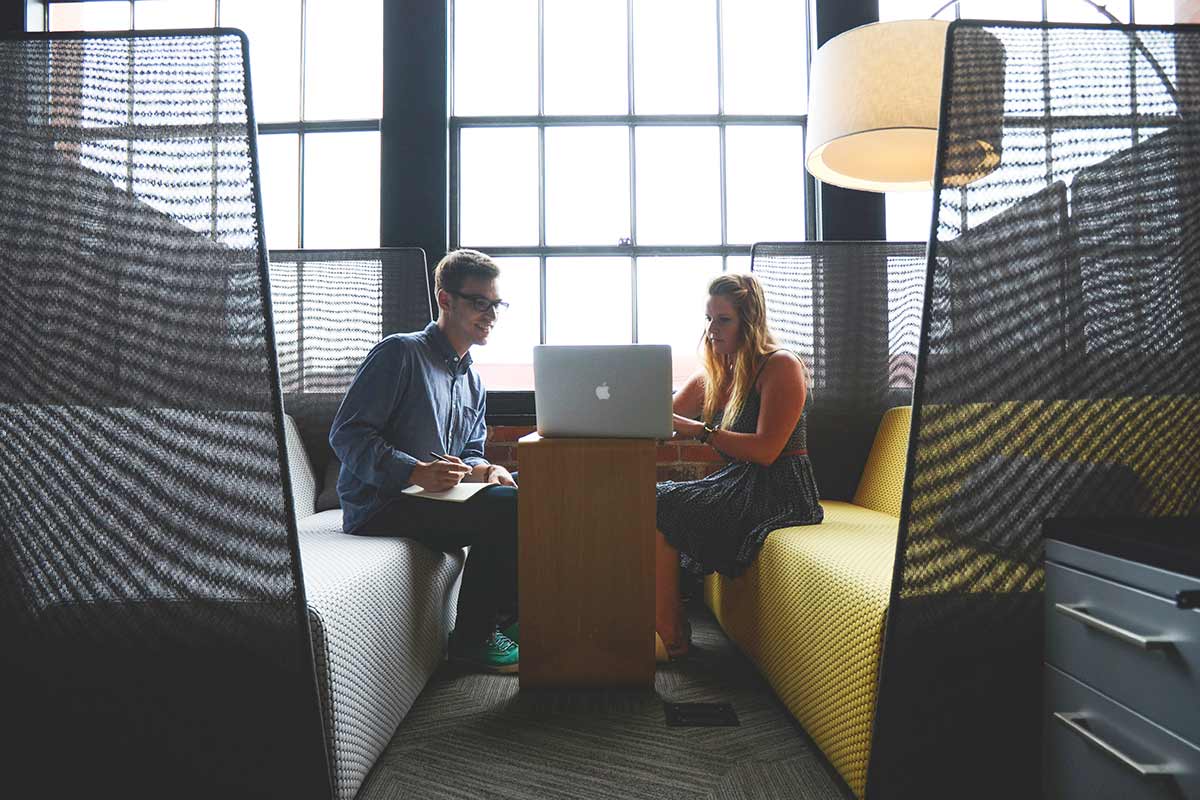 Winning at a Digital Marketing Interview
We're nearly done, but the last point to discuss is the dreaded interview – one of the most stressful parts of applying for a new role!
Let's reiterate that digital marketing is about communications and branding, so you need to be cool and calm – yet friendly and personable.
An employer wants a marketer who will be able to build great relationships with their customers and teams, so it's no good being aloof or poised and forgetting to let your character shine through.
Practice interview questions, wear clothes you've worn before (nothing too tight or uncomfortable) and try deep breathing techniques.
We've listed the Top 20 Digital Marketing Interview Questions before – with some guidance on ideal answers – to give you a refresher before the big day.
Find the Latest Digital Marketing Job Opportunities
Ready to get going and want to kickstart your digital marketing job search equipped with all the knowledge and advice we've shared here?
Jump over to our Digital Marketing Jobs Board and take the next step!