The huge impacts of social media and online marketing have meant that marketers and advertisers have had to transition over the last few years, recognizing the revenues, audiences, and market share that they can only secure using first-class digital marketing techniques.
Creatives are a particularly important element in designing and building content assets that add flavor, humor, interest, and excitement to marketing materials, social media feeds, and other forms of online interaction.
What – Exactly – Is a Digital Creator?
The clue is in the name! A digital creator produces original, unique digital content of whichever type makes most sense, or is within their capabilities. That might be graphics and photography, videos and GIFs, online content, text ads, or blogs, all used across business websites, socials, and networking platforms.
A content creator and a digital creator are essentially the same thing. However, some writers tend to call themselves content creators to avoid confusion about the types of content they produce.
Nevertheless, the content they create is equally digital, and could include press releases, product landing pages, service pages, website copy, email marketing campaigns, blog posts and outreach guest posts to establish credibility.
The importance of a digital creator is this: most (if not all!) of the celebrities, well-known brands, and influencers you follow don't personally sit down to draw graphics, edit their videos, or put together professional promotions. Instead, they rely on digital creators to work on their raw images and footage or provide the graphics and backgrounds they use in their content.
We've all seen a celebrity post an obvious brand plug, forgetting to edit the stock phrases. That's because a digital creator wrote the caption, and probably edited the image – and the famous figure simply forgot to add in the appropriate details.
The objective of a digital creator is to generate the right types of content that reflect the tone, style, and audience of the brand, whether they're working for one employer or as part of an agency that offers digital creation services.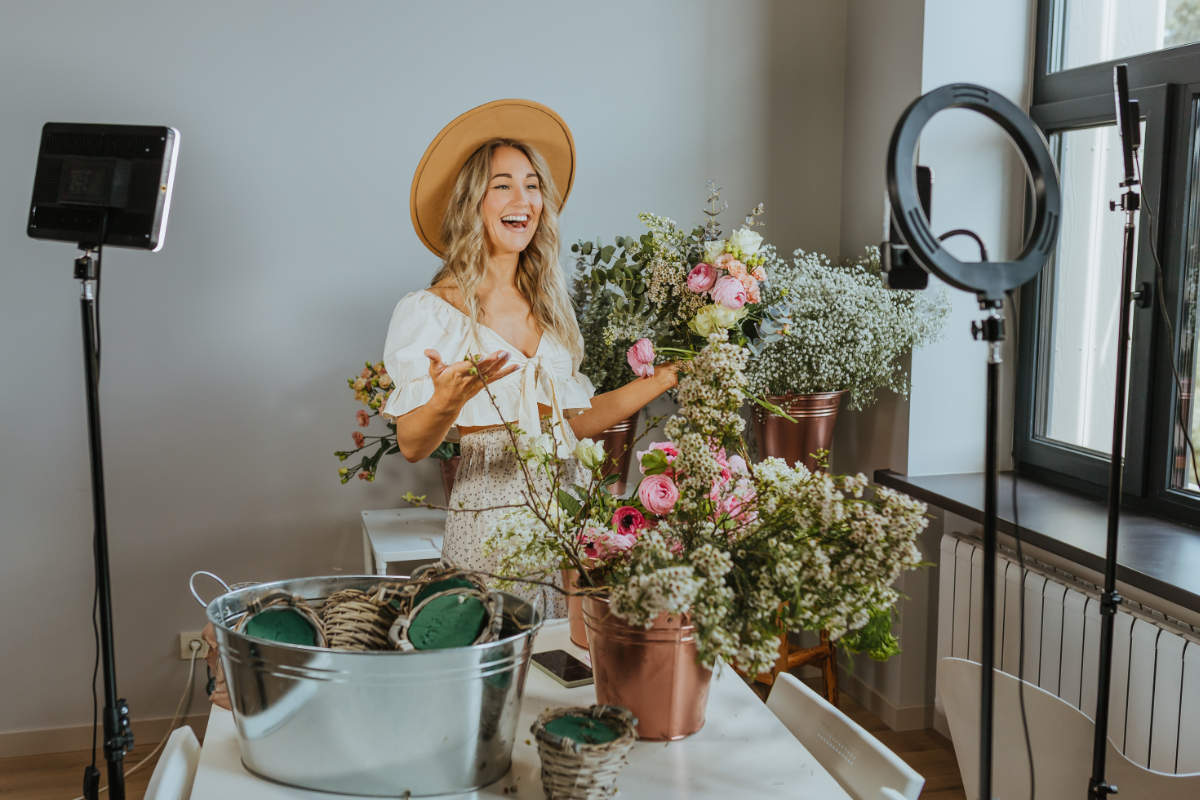 What Types of Content Can a Digital Creator Produce?
As we've seen, digital creators cover a huge scope of abilities and content types, so there are multiple potential professions you might pursue that coexist within the digital content creation field. Professional digital creators tend to have a certain skill set or a niche; most won't offer photography as well as web content or video editing alongside graphic design. However, it is possible to become a specialist digital creator in, say, social media promotions – you could take slick product photos, edit the graphics, add text to the image, and also write the caption to accompany the post.
If you're thinking about training to be a digital creator, you might specialize in:
Written content, such as copywriting for service pages, email campaigns, social media texts and tweets, or blog and newsletter content.
Video content used for promotional videos, advertising, YouTube, and social media posts.
Visual content, such as graphics, images, visuals, and static illustrations.
Depending on your expertise, you could be tasked with both developing the content and then posting it or producing content to a specification and then passing this on to other digital marketing colleagues to work on different components of the finished product.
Digital creators work as freelancers, are hired by specific businesses and work independently or within larger marketing teams. In the US, the average salary for an experienced creator with a strong portfolio of work or track record of success varies from $68,000 to over $101,000 – it's a very well-paid post if you have sought-after capabilities that can make a massive difference to a brand's market position.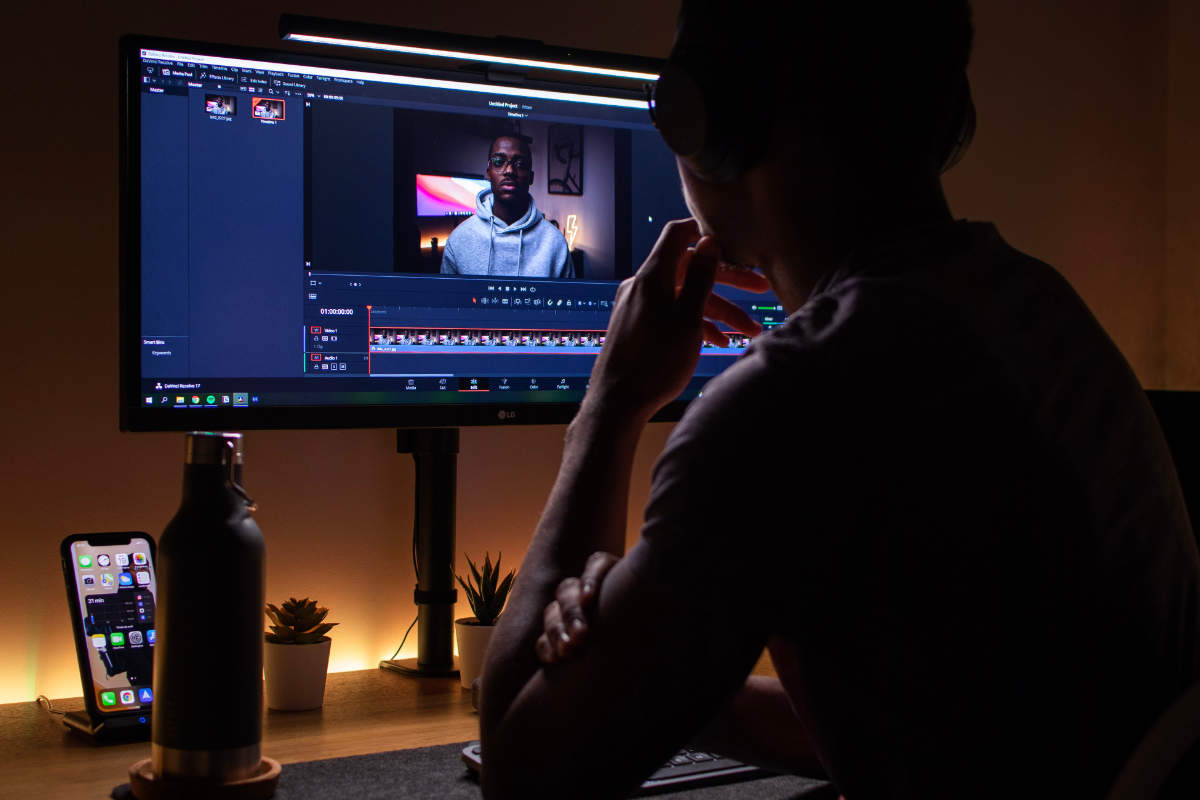 How Can I Turn My Content Creation Skills Into a Career as a Digital Creator?
The most important attribute of a digital creator is in the quality of the content they make. An established digital creator should have a defined style, be able to use editing or graphic design software or written content to an impeccable standard.
Creators also need to be able to adapt their artwork or other content to the needs of the client, often making tweaks or adding new elements to a finished piece of content following feedback from their employer or hirer.
Whether you're interested in videography, illustration, creative writing, or photography, these skills need to be on point. Alongside creating the actual content, most digital creators are also more than happy to project manage, making independent decisions about the content that best suits the objective of their client.
For example, a digital creator might offer to:
Research the brand and audience demographic to inform the way they create content that will resonate. Some digital creators will also handle posting schedules and other aspects of social media advertising or YouTube video channels.
Incorporate SEO best practices in their work, using keywords and other marketing techniques to ensure content reaches as large a number of viewers as possible.
Recommend content angles and focuses that will be beneficial for the brand. They might identify weaknesses in the marketing strategy or look at ways to refresh online content to produce better results.
Some digital creators work on an ongoing basis with the same client or are employed in-house by a business. This structure helps them to get to know all the ins and outs of the brand and its audiences and use this to finesse the types of content they create.
It's essential that, if you pursue a career as a digital creator, you are open to feedback and able to work collaboratively with companies and other colleagues within a marketing team. Nobody gets every piece of content perfect the first time, so it's important to be able to take constructive criticism and never be unwilling to make edits that will help achieve positive results.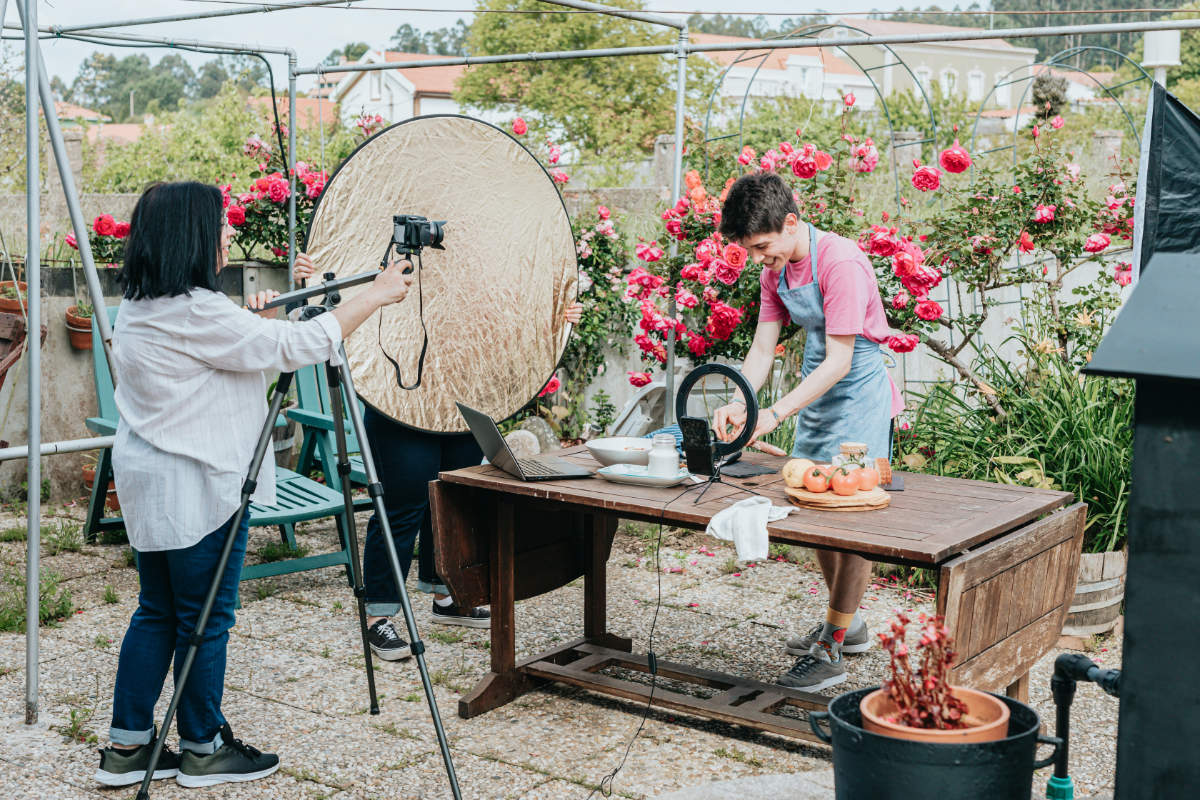 Following a Career Path to Become a Digital Creator
The first step is to audit your skills, experience, and abilities. Creators can concentrate on certain sectors or niches, such as designing content for fashion-based brands or those making sports equipment, for example.
Amazing content is created by designers and creators who are passionate and fully engaged with the subject matter, so the more you care about the brand or the business you're making content for, the better the impact will be on the intended audience.
If you're expecting to work as a freelancer, you'll need to set yourself up with the right kit, including a computer or laptop, cameras, microphones, lighting, and any other necessary equipment, depending on the types of content you expect to produce.
Working for a company is a little different since they'll typically provide all the resources you need, but you can improve your prospects by compiling a detailed profile or resume that offers a snapshot into your best content projects.
Although not every employer will expect a digital creator to have a formal qualification, this absolutely can't hurt. You might look to verify your capabilities by studying either online or in-person, working on a certificate or digital marketing course that confirms you have a professional understanding of graphic design, for example.
Another route is to look for available jobs through the Digital Marketing Jobs Board – we currently have a range of opportunities in the US and UK for marketers, social media professionals, and other associated marketing roles that provide a fantastic step up for aspiring or experienced content creators.
Working in an entry-level position is a great way for those new to digital content creation to learn as they gain experience, whereas established creators can jump right in, working for a digital marketing agency, as a freelancer, or directly for a brand or group.