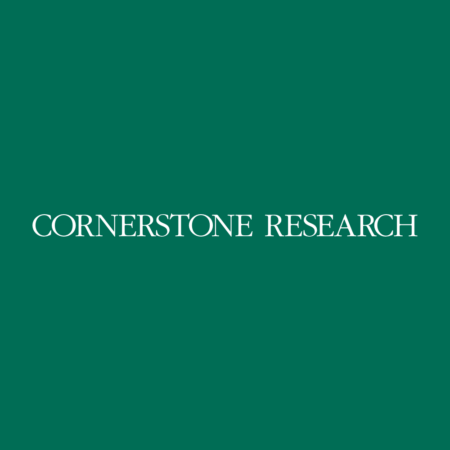 Cornerstone Research
Economic an Financial Consulting and Expert Testimony
About
At Cornerstone Research, we attribute our success to a unique combination of resources: a creative and energetic staff, cutting-edge technology and research, and our work with academic and industry experts.
Our consultants use innovative problem-solving approaches and achieve unparalleled analytic depth.
Working with faculty experts from leading business schools, economics departments, and law schools keeps us at the forefront of academic research, while industry experts share their practical experience and business acumen.
Our culture of growth and collegiality provides a dynamic work environment.
Our team-based approach to casework emphasizes a combination of collaboration and individual initiative.
This approach offers our employees the opportunity to work with and learn from professionals at all levels of the firm as well as from a network of leading academic and industry experts.
Jobs at Cornerstone Research
There are currently no vacancies.