These days, it's hard to go an entire day without watching at least one video because they're everywhere. You can find videos on Youtube, social media, billboards, and folks love them. In fact, the world watches about 5 billion Youtube videos every day, translating to over a billion video-watching hours daily.
The Rise in Video Content and How to Use It for Your Brand
Apart from being an excellent source of entertainment, videos are also an incredible marketing tool. They allow businesses to convey their message and value proposition to consumers effectively. That's why those that adopt video content as an integral part of their marketing strategy have the edge over their competitors.
Video marketing is still a novel concept to many businesses, but most are warming up to the idea, and rightly so. If you're behind on the latest video trends for businesses, worry not; we're here to help. Today, we'll be highlighting the latest video marketing trends and how you can embrace them to raise brand awareness.
Video Tutorials
You've probably stumbled on a few of these "how to…" or DIY videos that are strewn all over the internet. These videos are known as video tutorials and are step-by-step guides on how to accomplish specific tasks.
Video tutorials are an excellent way to provide valuable information to your target audience while marketing your products. They're certainly much better than written instructions which are confusing and hard to understand.
Consider creating video tutorials specific to your industry to attract the right audience. Capitalize on your industry expertise and establish yourself as an authority in your niche. Don't forget to bundle in a few of your products in your video tutorials for effective video marketing.
Tutorials are a great way to create value while marketing products. However, be careful not to include or mention any of your competitors' products in your tutorials. Doing so takes away attention from your products and diverts it to your competitors'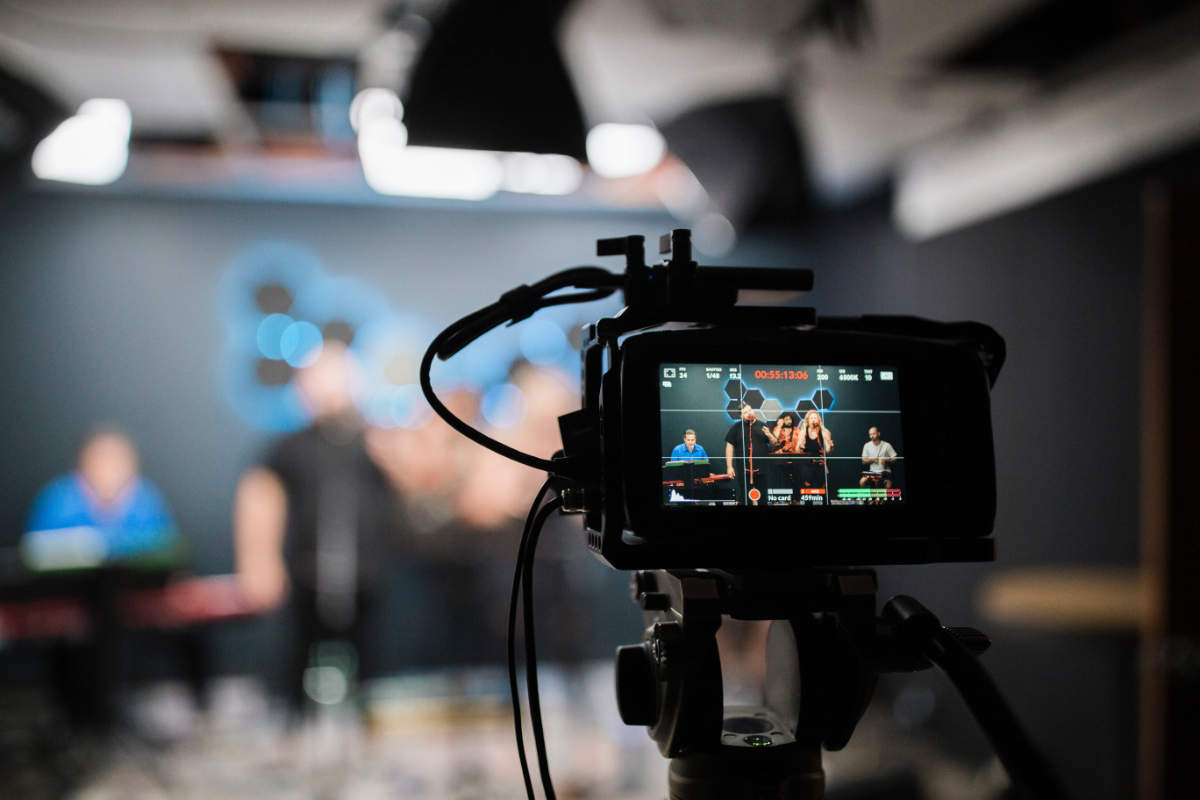 Live Streaming
Live streams are the rage on all popular social media sites, including Facebook and Instagram. Live streaming allows you to engage with your target audience in a live video stream.  It's fun, interactive, and effective at conveying new developments in your business.
Streaming videos live is relatively straightforward since almost all social media platforms have live streaming features. Leverage this feature to your advantage and engage effectively with your customer base. Don't forget to keep an eye on the comments section for feedback from your viewer.
Explainer Videos
Explainer videos are exactly what they sound like; videos for explaining stuff. These videos are different from tutorials, though some people use both terms interchangeably. However, while tutorials are step-by-step guides, explainer videos are more like descriptions.
You can use explainer videos to improve your customers' understanding of a particular product or service. It's a way better alternative to having them read long paragraphs that drag on forever.
Use explainers to describe your products, brand, or service. They will give potential customers a firm idea of who you are and what you offer. Remember to make them brief, concise, and easily shareable.
Behind-the-Scene Videos
Behind the scenes, videos are an excellent way to instil trust and confidence in your customer base. As the name connotes, these videos give an in-depth look into day-to-day business activities. It allows your target audience to take a peek behind the curtain and see how things work.
These videos are a great way to show the dedication and hard work your business puts into delivering high-quality products. It also lets you introduce the team and your employees to the customers. Don't forget to include one or two bloopers to make your behind-the-scenes videos more fun and relatable.
Q&A Videos
It's normal for current and potential customers to have a few questions about your product and services. What better way to answer them than with a Q&A video. You can approach Q&A videos in two ways.
Live streaming: The first approach is to stream a live Q$A session. That way, viewers can ask their questions in the comment section. You can then read the comments and answer these questions in real-time.
Q&A video: with a Q&A video, you tell your customers to send questions to your email or post them on your social media page or business website. After receiving the questions, you record a video where you answer each individual question.
Both approaches work fine, but we prefer live-streaming because viewers can ask follow-up questions if some answers are a bit murky. Q&A videos are an amazing way to address your customers' concerns and show your customers that you care.
Event Videos
Business events are fun, exciting, and do wonders for your brand awareness. Not all your customers and prospects can attend these business events. However, that doesn't mean they have to miss out on anything.
Use event videos to give non-attending customers a taste of what they're missing. Like Q&A videos, you can do this in two ways. You can live-stream the event or post the event videos later on your social media.
User-Generated Videos
Almost all social media platforms are awash with user-generated videos or UGVs. As the name suggests, UGVs are videos that users create themselves. These videos can be reviews, DIY tutorials, or explainers.
They're a more trusted information source for consumers because of the "genuine" factor.  Users can use their smartphones or digital camera to create these types of videos.
Take advantage of popular social media influencers for user-generated content. Ask them to review your products in their videos or make them affiliate marketing partners. Raise your brand awareness with user-generated videos.
Embrace Video Content to Grow Your Brand
It's high time you join the 86% of businesses that use video content for marketing their value proposition. Sometimes a little professional help is necessary to get you off on the right foot. Don't be afraid to liaise with marketing agencies for a solid video marketing and social media strategy.
Don't forget to check out our other informative posts on digital marketing.