When the Covid pandemic caused individuals to stay at home for weeks or months at a time, TikTok's popularity skyrocketed. TikTok's bite-sized video content format was designed for quick and simple viral distribution and allowed for a wide range of creative expression, so it only made sense that TikTok would eventually become a social giant.
At first some business owners may be tempted to dismiss TikTok as nothing more than a social networking site for short dances, lip syncs, and skits.
However many businesses have now realized that TikTok can actually be a great marketing tool. Every day, more and more companies pop up on TikTok and your business should do the same.
Originally launched in 2016, TikTok started gaining real traction in 2018 and rose to even greater heights during the global pandemic. Fast forward to the present, the app has received over 3 billion downloads and now has 1 billion monthly active users.
For a startup entrepreneur, TikTok is a wellspring of social media marketing opportunities. When utilized well, the platform can give you instant exposure to a huge number of potential customers – and not only among Gen Zs and young Millennials but also among older generations.
And yes, there are businesses that are, to this day, still hesitant about jumping onboard – which means you have less competition to worry about.
Sounds like a good time to give it a shot, you say? Well, allow us to share a few pointers about how your business can make the most of this increasingly popular app.
Let's take a look at a few tips that will help you build a good TikTok strategy.
First, identify your audience
This is the number one thing you need to do on TikTok.
If you want to know how to get followers on TikTok, attract more customers, and boost your sales, you first need to know who your audience includes. It's of the utmost importance to understand their content interests, preferences, and dislikes.
You can better grasp the psychographics or demographics of your target audience by connecting with them. This will enable you to find fresh ways to pique their interest in the platform through your content.
You can use a variety of third-party tools that provide you with thorough data about your target audiences to produce the best content for your followers.
Check out what other startups are doing
Find at least three to five other companies or organizations that are similar to yours and investigate what they are doing on this social media platform. This should be done regardless of whether or not your competitors are using the platform. Make an effort to gain knowledge from both what has worked for them and what has not.
If you find it useful, you can use the S.W.O.T. framework to determine the strengths, weaknesses, opportunities, and threats posed by each of your competitors.
Because TikTok is a platform driven by creators, you shouldn't dismiss the possibility of involving TikTok stars and influencers in this activity. Find people who are known for their skills in the same field as you, whether it be the field of cosmetics, medicine, education, sports, or art.
Hashtags are important
TikTok functions differently from other social media sites you might be accustomed to. So spend some time becoming acquainted with the app's special analytics, editing, and engagement tools.
Your brand's content will become more popular on the app's For You Page (FYP) and will ultimately receive more visibility if you make trending videos and use trending hashtags. The TikTok algorithm will showcase your content more frequently if you include trending hashtags.
Additionally, by engaging with other TikTok users in your niche, you'll be able to spread your content to the appropriate target audience on the network.
The TikTok community is encouraged to interact with one another by video and hashtag trends, which is crucial to growing the number of your followers. Staying up to date with popular hashtags, filters, audios, and topics is essential if you want to increase consumer engagement.
Consider how to use TikTok trends to communicate your business brand identity. You can market your new brand and your TikTok content to your target audience by participating in popular and pertinent trends, especially ones that are related to your industry.
Your company needs a story
Personalizing the story behind your business is what actually secures an audience and customers, despite the fact that some consumers are willing to purchase a product they love or believe in even when there is no story to tell around it.
You may relate to your audience as a business owner by developing a narrative for your product. Tie particular storylines and topics to your brand that increase sales by adding a "story" to it.
The finest TikTok advertising won't make you feel like someone is trying to sell you something, which is an important point to keep in mind. To thrive on TikTok, humanize your brand and develop a compelling story that people can relate to.
Strike a balance between fun and promotion
TikTok gives you the chance to educate and amuse your target audience at the same time, but you also need to market your business. However, a video will be skipped by viewers if it looks to be mostly a commercial.
When you initially start making videos, it's crucial to educate and entertain viewers in order to interest them. You may strengthen a relationship with potential customers by balancing entertainment and advertising.
Add extra promotional content if you've gained a following, such as product tutorials, product interactions, or special deals.
Create your own TikTok videos
Before getting started, the first thing you need to keep in mind is that people use the app for entertainment purposes. For this reason, you definitely want to make your content appealing, fun and not 'salesy'. No one likes a hard sell – and especially not on TikTok.
Sparkhouse CEO Torrey Tayenaka wrote about this subject in an Entrepreneur article, saying:
"There is nothing fun about feeling like you're being pitched. It's ok to have a goal for each video. But have a plan to reach that goal in a way that feels natural."
Take time to brainstorm with your team before making your videos. The possibilities are limitless on the platform so use your creativity.
Also, make sure to pay attention to what type of videos are trending. You can use the Discover page for this. Also, check out which hashtags are getting used a lot on the platform and what challenges are the latest craze. Doing this gives you the chance to see what kind of content is currently popular and how you can adapt these for your own marketing objectives.
Again, just go with something that feels consistent with your brand and will appeal to your target demographic. Remember that your main goal is to reach prospective buyers on the platform without sounding like an aggressive salesperson.
Collaborate with influencers
Aside from producing your own content, another viable option for you would be to contact and work with TikTok influencers.
Collaborating with an influencer grants you easy access to a wide audience – their subscribers. That's why it's very important to pick only those who are related to your niche. An influencer may have the greatest number of fans but if those people are likely to be largely uninterested in your product or service, then your message will only be ignored.
So instead of prioritizing reach, try to focus on relevance. An influencer with fewer subscribers can actually be more effective in helping you hit your goals if their niche perfectly matches your own. Moreover, taking this direction will lead to savings since you won't have to spend a huge amount of your marketing budget on less appropriate 'celebrity' influencers.
Case in point, if you own a streetwear brand, it might be a good idea to get in touch with athletes, artists, rappers, rock musicians, and skateboarders, among others. They can make amazing ambassadors by wearing your products and even mentioning your company in their videos. A quick unboxing video, for example, can attract a lot of views.
When contacting influencers, be clear about what you want to happen and how much you will be paying them. Wait for their response and pay attention if they have any suggestions in mind. A collaboration can only be successful if both parties are happy with the deal.
With conditions satisfied on both ends of the bargain, content creation will soon follow and you can ultimately expect to see an increase in your sales. This is because social media followers tend to support brands promoted by their trusted influencers.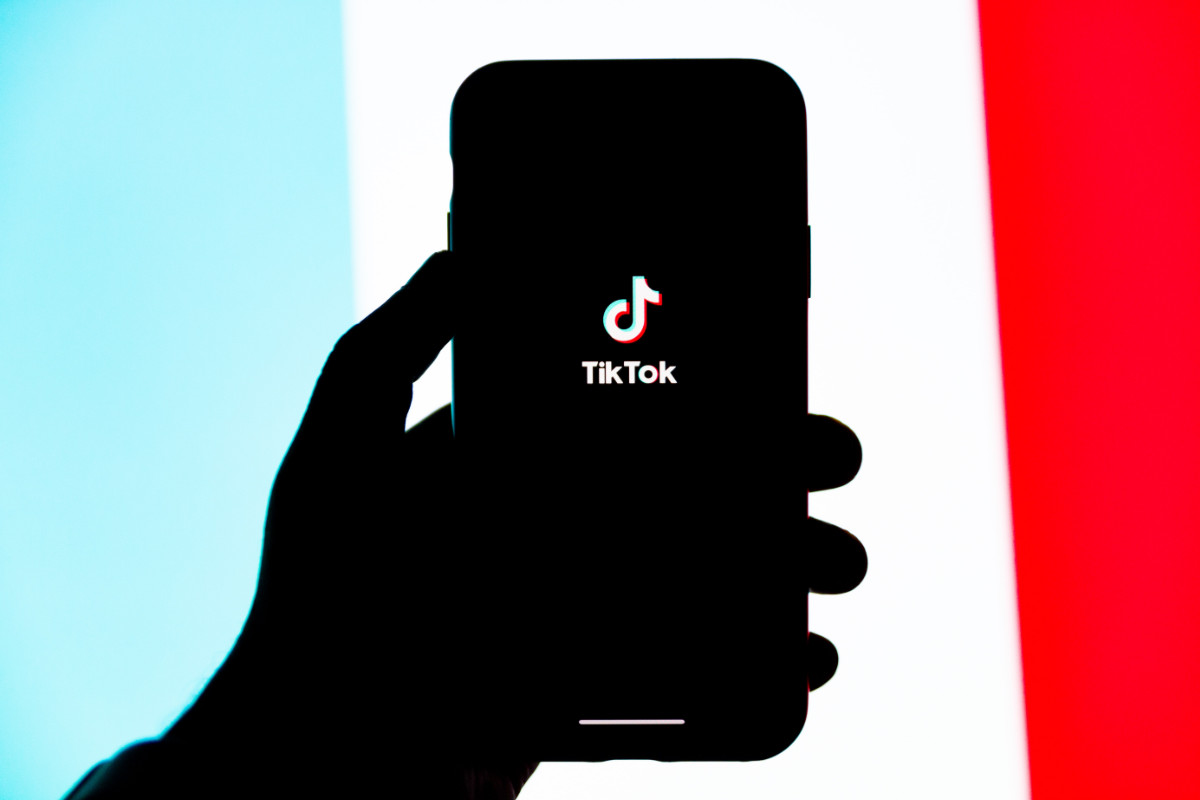 Advertise on TikTok
According to the official TikTok website, the platform offers "flexible spending, easy setup, and efficient ad delivery" for businesses planning to place paid ads with them. There are several available ad formats.
'In-Feed' ads are the most affordable. These embedded ads auto-play as users go to their 'For You' page. Viewers can even like, comment, and share your video ads if they want. When creating these ads, you can use the TikTok Ad Manager and incorporate elements you deem important (such as a call to action).
Next, you can also go for a 'Brand Takeover' ad, which appears as soon as a user opens the app. This means a person will only see one of these ads every day. Compared with in-feed ads, these can be more expensive but the big advantage is that they reach a wider audience.
Meanwhile, 'Top-View' ads show up on the top part of the 'For You' page when users open the app. A video for this ad format could run from 5 to 60 seconds, which can yield a huge number of impressions for advertisers.
Alternatively, a 'Brand Takeover' is a static or dynamic ad shown in a full-screen scale. People often compare this with YouTube's non-skippable advertisements. Unlike an In-Feed ad, however, users cannot like or comment on these videos.
'Branded Hashtag Challenges', on the other hand, are fun-filled campaigns that encourage users to participate in certain challenges. As TikTok explains, this ad type allows brands "to go where their target audience already is, speak their language, and be part of the culture." As such, Branded Hashtag Challenges can effectively help boost your brand awareness.
Lastly, the 'Branded Effects' option allows advertisers to share effects, filters, and stickers that the TikTok community can use when creating their own content. Much like the Branded Hashtag Challenge, the beauty of this kind of ad campaign is that it promotes your band by engaging your audience.
Final words
With its widespread popularity, it's safe to say that TikTok isn't going away anytime soon. When you use it the right way, it can definitely help your startup business prosper.
Always take into account the popular trends when creating a TikTok marketing strategy. Keep learning about TikTok culture and discover ways to incorporate your brand into spaces that will generate more impressions.
In conclusion, TikTok has proven to be a powerful platform for businesses seeking to engage with their target audience in innovative ways. By embracing the right marketing strategies, brands can tap into the app's vast user base and drive impressive results. As the landscape of influencer marketing continues to evolve, staying updated on the latest trends and opportunities is crucial.
So, if you're eager to explore the exciting world of influencer marketing, don't hesitate to search for the latest influencer marketing jobs and embark on a journey towards success in this dynamic industry. Happy scrolling and connecting on TikTok!