Social media is a huge aspect of digital marketing, and knowing where to focus your time, energy, and ad spend can be all important to your returns in engagement, reach, brand share, and awareness.
Smart Insights reports that 4.76 billion people worldwide use social media, with 137 million new users in the last year, spending around two and a half hours a day on social media sites, making it one of the easiest possible ways to get in front of an exponentially large audience.
Digital marketers use social media extensively as a publicity and promotional tool. Still, they can also use platforms to showcase their work and skills and communicate with prospective employers and clients.
The shift from Facebook to Instagram to TikTok and back again shows why staying on track with social media trends is important, where demographics adjust their social media behavior for countless reasons.
Let's look at the top ten global social media sites you should be using and analyze the options from a digital marketing perspective.
Picking the Right Social Media Platform
Much depends on what you intend to use social media for – businesses, brands, and marketers need to analyze their target audience, which platforms they use, and for what tasks.
Managing PPC or paid promotional ads on multiple platforms can become very expensive. Some are less likely to be successful for certain demographics or communication strategies than others.
A/B testing can be a good way to get a flavor of the response a campaign is likely to have, but so too will the costs, visitor numbers, and interest in marketing content and materials you expect to publish.
For example:
Baby Boomers are most likely to use Facebook (92%), followed by YouTube or WhatsApp. However, they're also the least likely age group to purchase something advertised online.
Gen X also use Facebook, although 95% will expect a fast customer service response if they comment on an ad or send a brand a message.
Around 40% of all TikTok users are Gen Z, but they also buy through Instagram and often follow select YouTube channels. They don't follow brands very often, but when they do, it will usually be through Instagram.
Understanding these insights can give you a competitive advantage, whether you're using social media as a professional portfolio, looking for digital marketing roles, representing a brand or client, or want to ensure your promotions and campaigns have maximum reach where it matters most.
The Ten Biggest Social Media Sites by Global Users
| Position | Platform | Monthly Active Users | Based In | Year Launched |
| --- | --- | --- | --- | --- |
| 1 | Facebook (aka Meta) | 2.958 billion | California, USA | 2004 |
| 2 | YouTube | 2.514 billion | California, USA | 2005 |
| 3 | WhatsApp | 2 billion | California, USA | 2009 |
| 4 | Instagram | 2 billion | California, USA | 2010 |
| 5 | WeChat | 1.309 billion | Guangdong, China | 2011 |
| 6 | TikTok | 1.051 billion | Beijing, China | 2016 |
| 7 | Douyin | 715 million | Beijing, China | 2016 |
| 8 | Telegram | 700 million | British Virgin Islands | 2013 |
| 9 | Snapchat | 635 million | California, USA | 2011 |
| 10 | Kuaishou | 626 million | Beijing, China | 2012 |
Now, it's important to understand the context of those channels you may not be so familiar with as a Western social media user – because some may not be relevant to your activities as a digital marketer.
However, having full knowledge of the biggest audiences and where they engage is equally important if you're working with global companies or brands who need to diversify how they market themselves online.
For example:
WeChat is available worldwide but used extensively in China as an alternative to channels such as WhatsApp – it became the biggest standalone app on record in 2018 when it reached a billion monthly users.
Douyin has the seventh largest monthly active user base of any social media channel – it's also the Chinese version of TikTok, originally called ByteDance.
Telegram, founded by Russian billionaire Pavel Durov, is a lot less popular than WhatsApp internationally, but it has a massive following in the US (20.03 million), Indonesia (19.51 million), and Brazil (18.04 million).
Kuaishou is a video-sharing app, social network, and video editing tool with one of the most engaged active user groups among younger people in China.
Let's narrow down our top ten and look at the ten biggest social media sites for digital marketers in the UK and the US, which depending on your field, might be more relevant.
Top 10 Social Media Sites for UK & US Digital Marketers
| Position | Platform | Monthly Active Users | Based In | Year Launched |
| --- | --- | --- | --- | --- |
| 1 | Facebook | 2.958 billion | California, USA | 2004 |
| 2 | YouTube | 2.514 billion | California, USA | 2005 |
| 3 | WhatsApp | 2 billion | California, USA | 2009 |
| 4 | Instagram | 2 billion | California, USA | 2010 |
| 5 | TikTok | 1.051 billion | Beijing, China | 2016 |
| 6 | Snapchat | 635 million | California, USA | 2011 |
| 7 | Twitter | 450 million | California, USA | 2006 |
| 8 | Pinterest | 445 million | California, USA | 2010 |
| 9 | Reddit | 430 million | California, USA | 2005 |
| 10 | LinkedIn | 310 million | California, USA | 2003 |
These are the sites where you'll likely find the largest audiences, the highest engagement figures, and the best opportunities to showcase your digital marketing skills!
But, as the world becomes increasingly digitized, it's important to look at what is next around the corner rather than what happens to be popular right now.
Cross-User Demographics on the Biggest Social Media Platforms
Before we take a closer look at these sites and apps, it's worth pausing for a second to talk about overlaps – by that, we mean when a person uses more than one social media site.
Lots of people from their late 20s to late 40s in the UK will probably use Facebook, Instagram, and WhatsApp for messaging – they're less likely to be actively engaged in TikTok but probably use LinkedIn for work and might turn to Pinterest for interior decorating ideas, or inspiration for their kids' birthdays.
While targeting all your digital marketing efforts on one channel isn't normally a great strategy, it's also vital you know where your target reader is going to spread their time to avoid duplicating advertising efforts on platforms where the same ad is simply going to be shown to the same people.
The biggest overlaps are as follows:
| Platform Users | Also on Facebook | Also on YouTube | Also on WhatsApp | Also on Instagram |
| --- | --- | --- | --- | --- |
| Facebook | N/A | 72.3% | 72% | 77.4% |
| YouTube | 77.4% | N/A | 70.9% | 75.8% |
| WhatsApp | 79.4% | 74.1% | N/A | 78% |
| Instagram | 82.1% | 74.9% | 75.1% | N/A |
Over 80% of Snapchat, Twitter, Pinterest, and LinkedIn users are also active users of Facebook, so it's worth having a comprehensive knowledge of how people use these social media sites or digital apps to ensure you utilize your audience engagement opportunities wisely.
The Biggest 10 Social Media Platforms
Now let's take a closer look at each of our ten biggest platforms for digital marketers, excluding those country-specific or niche apps that aren't likely to be as popular with your target demographics.
1. Facebook
Facebook Quick Facts
Headquarters: Menlo Park, California, USA
Launch date: 4th February 2004
Monthly active users: 2.958 billion
Founders: Mark Zuckerberg, Andrew McCollum, Chris Hughes, Eduardo Saverin, and Dustin Moskovitch
Estimated annual revenue: $116.6 billion (2022, per Business of Apps)
Any digital marketer worth their salt will know all there is to know about Facebook – and although it may have waned in popularity with some younger generations, it is by far the biggest, most impactful social media platform in the world.
Recent trends have seen social media-fatigued teenagers returning to Facebook, some to use the Messenger platform and others to reduce the prevalence of marketing posts that seem to clog their feeds on other platforms.
However, one of the biggest reasons Facebook (now called Meta) is so powerful is that it appeals to multiple generations as one of the original social media platforms that disrupted how we socialize, communicate, share information and even raise money for our favorite charities.
Of course, we all know that Meta owns the other big players, too, but that can play to your advantage if you can strategize and use integrated advertising tools to appeal to cross-channel users.
The sites' annual ad revenue has soared from around $1.97 billion in 2010 to an estimated $116.6 billion in 2022, with companies using the platform in financial services, retail, entertainment, telecoms, consumer goods, automotive, tech, gaming, and media industries to gain traction with their audiences
Sometimes, business posts are suppressed through the general news feed, but users can follow pages, 'Like' businesses they purchase from, or engage in other ways alongside paid ads.
Meta Ads Manager provides thousands of ways to structure ad budgets, formulate carousels of images, target promotions to specific ages, genders, countries, and demographics, or even match ads to people who like particular brands or themes.
2. YouTube
YouTube Quick Facts
Headquarters: San Bruno, California, USA
Launch date: 15th December 2005
Monthly active users: 2.514 billion
Founders: Jawed Karim, Steve Chen, and Chad Hurley
Estimated annual revenue: $29.2 billion (2022, per Business of Apps)
The first video-sharing platform, YouTube has grown from a place where amateurs would film funny bloopers to a slick, commercialized advertising machine with millions of gamers, YouTube celebrities, and influencers who accumulate followers.
For marketers, YouTube is more complex to monetize than Facebook. Still, YouTube Advertising provides a smart ad-matching algorithm powered by Google to showcase paid adverts to specific viewers (it is owned by Alphabet, after all!).
A great aspect of video advertising is that users are highly engaged. However, they can often click to skip ads – but must watch a minimum number of seconds to resume viewing their favorite channel.
If your promotional videos are engaging and compelling enough, you get a secured audience and don't have to worry about your posts being lost in an endless stream of content viewers can scroll past.
Reach is also impressive, with a literally countless array of genres, sectors, and viewer ages. Younger audiences might watch influencer videos or series, catch up on the latest news, or tap into trends, fashion videos, and beauty tips.
However, you'll also find people using YouTube for DIY tips, information on installing appliances, explainer videos for tech devices or setting up a new smartphone, and everything in between.
In total global usage, YouTube reported 2.5 billion active users in quarter two of 2021, making it the most popular website internationally, behind only Facebook and Google. It is also ranked as the second-best site for user engagement, behind SimilarWeb and Alexa, which are tied for first place.
The YouTube app has been downloaded over five billion times, in addition to the billions of Android users whose devices come with the app pre-installed.
3. WhatsApp
WhatsApp Quick Facts
Headquarters: Menlo Park, California, USA
Launch date: January 2009
Monthly active users: 2 billion
Founders: Jan Koum and Brian Acton
Estimated annual revenue: $906 million (2022, per Business of Apps)
WhatsApp is an interesting app to include on this list because it's designed for messaging and group chats – not necessarily what you might think of when you consider social media marketing.
However, the app has developed into a marketing machine, making $906 billion in one year almost solely through WhatsApp for Business, which is where it ties into the digital marketing sector.
Although it isn't a social media platform in the conventional sense, it is the most used social messaging app that far surpasses Facebook Messenger, and every generation and age group now uses the app as a free, user-friendly replacement for SMS that replicates the familiar functionality of text messaging, with a few added gimmicks and gadgets.
Text message marketing is successful in its own right, with a 98% open rate that beats email marketing hands down, with an average 20% open rate.
The contrast with WhatsApp is that it is entirely free (for the user) and provides a medium where brands can connect one-on-one, provide first-class customer service, and use automated messaging to provide instant replies to queries, delivery status requests, and order information inquiries.
It seems likely the full potential for WhatsApp marketing is only just beginning to be realized. As part of the Meta stable of products, there are tons of ways to personalize, target, and measure responses, engagements, and return on ad investment.
One of the interesting facts about WhatsApp is that it didn't originally make much of a dent in the US and UK markets and is still used more in India, Brazil, and Indonesia than in America. That said, with an estimated 40 million UK users (59% of the population), the status quo is changing swiftly.
4. Instagram
Instagram Quick Facts
Headquarters: Menlo Park, California, USA
Launch date: 6th October 2010
Monthly active users: 2 billion
Founders: Kevin Systrom and Mike Krieger
Estimated annual revenue: $51.4 billion (2022, per Business of Apps)
Instagram was first released as an iOS-only app but was reformatted for Android devices two years later and has since gained enormous traction as a video and photo-based social media platform used extensively by business professionals, individuals, coaches, and brands.
The site has introduced continuous upgrades and changes, adding features like stories, reels, and live video sharing.
Filters have become one of the most in-demand functionalities, allowing users to change the temperature, style, theme, graphics, and even shape of their videos and photos using an in-built library of filters and effects or incorporating third-party filtering apps to bring a new aesthetic to their Instagram grids.
Instagram, or Insta as it is popularly known, gave rise to the influencer generation, a role that before this social media platform didn't exist in the mainstream consciousness.
Commercial users can apply for a business account, which introduces key changes to the tools and advertising resources available. Marketers can view business analytics, promote on-platform ads, and use diverse contact buttons and 'buy now' assets embedded on-page to boost engagement, sales, and uptake.
Direct sales are the gold standard in social media marketing, and if you are targeting demographics up to the mid-30s age, Instagram could be an ideal place to begin. Around 67% of people from 18 to 24 use Instagram regularly, including 58% of Millennials.
Digital markers can use Instagram for Business to create promotional ads, use hashtags, cross-posting, and influencers to drive followers, or use paid adverts with fixed budgets, advertising performance tracking, and the flexibility to update target customers or adjust ad spend at any time.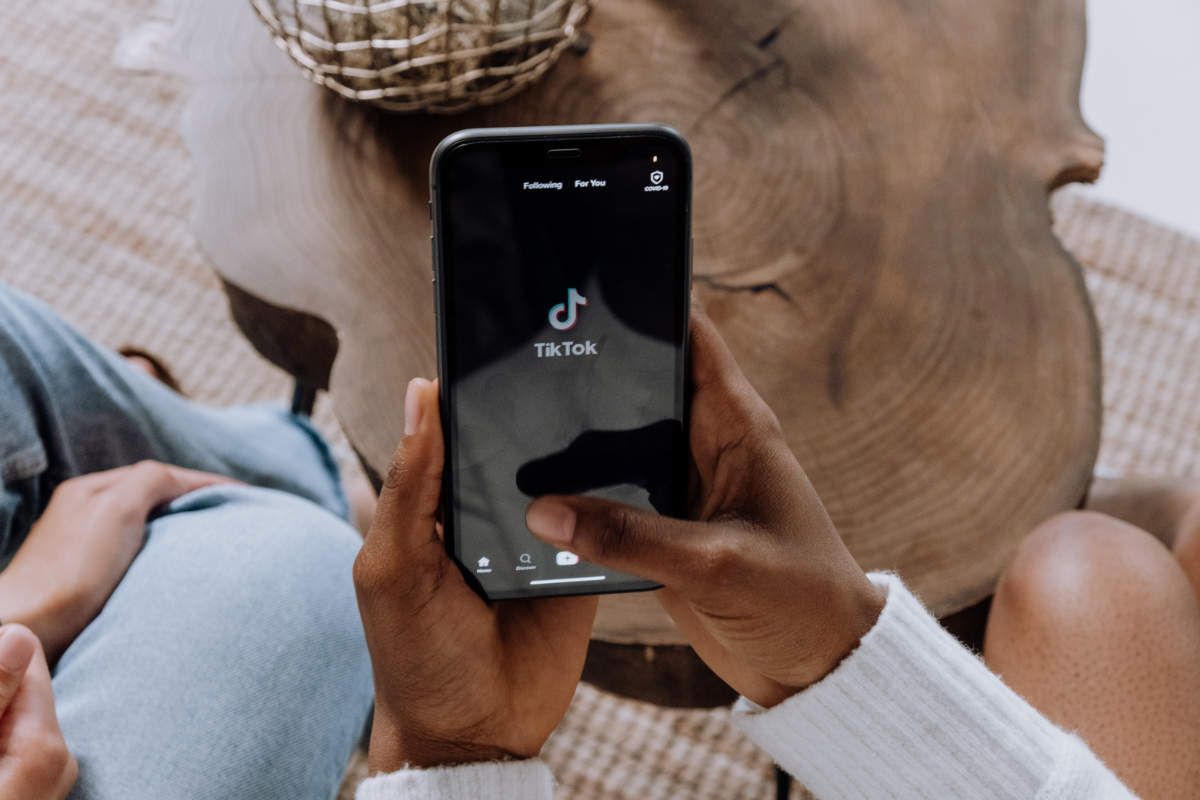 5. TikTok
TikTok Quick Facts
Headquarters: Beijing, China
Launch date: September 2016
Monthly active users: 1.051 billion
Founders: Zhang Yiming
Estimated annual revenue: $9.401 million (2022, per Business of Apps)
One of the first misconceptions to address is the ownership of TikTok. The social media platform is 100% owned by a private Chinese enterprise called ByteDance. It has, however, stated that TikTok had been incorporated as an overseas entity, potentially to address speculation that the Chinese government created the site to collate data on foreign nationals and businesses.
The US head office is based in Culver City, California, and there are further hubs in London, Dublin, and Singapore, although each acts as a regional headquarters.
Regardless of the ownership and location, TikTok emerged as a challenger to the longer-form videos of YouTube, combining the mediums and engagement of Instagram with the popularity of video marketing and social media sharing.
While the app is relatively young to market, it has grown extraordinarily in the few years since its initial launch, despite regulatory challenges, such as being banned initially in the US and prohibited in India from 2021 onward.
Nonetheless, TikTok is a primary medium of communications and entertainment, has been downloaded over 3 billion times worldwide, and is a mainstay for Gen Z.
Primary forms of content are videos, dance challenges, short snippets, and other films, often accompanied by filters, voiceovers, and special effects. The draw on younger generations is undeniable, with at least 25% of the US audience teenage or below, double the engagement of older user groups, and on average, 11 minutes spent on the platform.
TikTok for Business is aware of these metrics and offers marketers ways to create culturally relevant ads, targeted promotions, and short-form media that slots into the platform model while being a way to market, advertise and gain brand share.
6. Snapchat
Snapchat Quick Facts
Headquarters: Santa Monica, California, US
Launch date: 8th July 2011
Monthly active users: 635 million
Founders: Evan Spiegel, Reggie Brown, and Bobby Murphy
Estimated annual revenue: $4.6 billion (2022, per Business of Apps)
Snapchat made its debut as another app designed by university students, in this case, Stanford alums, who created an app that allowed users to send videos and photos to their friends that would remain visible for between one and ten seconds (these restrictions have been updated since).
In a move later cloned by Instagram, Snap introduced stories, allowing posts to remain accessible for 24 hours.
Other innovations, such as Memories in 2016, phased Snap towards a more flexible store of photos and videos, making it a popular app for younger demographics, and the site that debuted the first augmented reality glasses feature in 2016.
Although the app fell in usage between the first and fourth quarters of 2018, dropping from daily active user metrics of 191 to 186 million, it is far from an outdated form of social media. Currently, it reports consistent growth from one quarter to the next.
The contrast with other big social media platforms is that Snap users tend to be heavily confined to younger audiences. However, the potential for AR to augment returns and potential ad revenue is never something to be ignored.
Primary users tend to be in their early teens, spending an average of half an hour every day in the app, and the blend of exclusive content, influencer videos, and user-generated content makes it a valuable resource for brands and digital marketers keen to connect with viewers often restricted from other platforms due to minimum age restrictions.
Snapchat for Business states that advertisers can reach up to 363 million people and provides varied offers to claim advertising credits when campaign spending reaches a minimum value.
7. Twitter
Twitter Quick Facts
Headquarters: San Francisco, California, USA
Launch date: 15th July 2006
Monthly active users: 450 million
Founders: Jack Dorsey, Biz Stone, Evan Williams, and Noah Glass
Estimated annual revenue: $4.4 billion (2022, per Business of Apps)
Twitter has had a turbulent couple of years, with changes in ownership, a public legal row about the buyout by billionaire Elon Musk, and his controversial changes to the platform – many of which were reversed following a backlash from high-profile users.
Former President Trump used the platform extensively during his term in office, often making unusual, flamboyant claims and accusations. People flocked to the short-form social media platform to keep up with the latest posts.
When Trump was banned, user numbers fell, and arguments rumbled on about censorship – the ban has since been lifted.
Regardless of the background noise, Twitter can be an effective marketing tool used by countless celebrities and influencers, particularly in politics, sports, tech, and entertainment, and has a monthly active user base of 450 million people.
Twitter for Business allows marketers and brands to create paid ad campaigns or use the platform as a social outreach tool; it doesn't cost anything to join, create a brand profile and start tweeting, although targeted ads are paid for.
Carefully crafted tweets can be especially effective for new product launches or announcements, where viral retweets can expand the audience multiple times over. Marketers also use Twitter to stay up to date, share content, and join threads to provide an expert opinion and establish brand authority.
Advertising formats vary from image and video ads to Twitter live videos and dynamic ads, which pop up on viewers' home pages based on targeted metrics.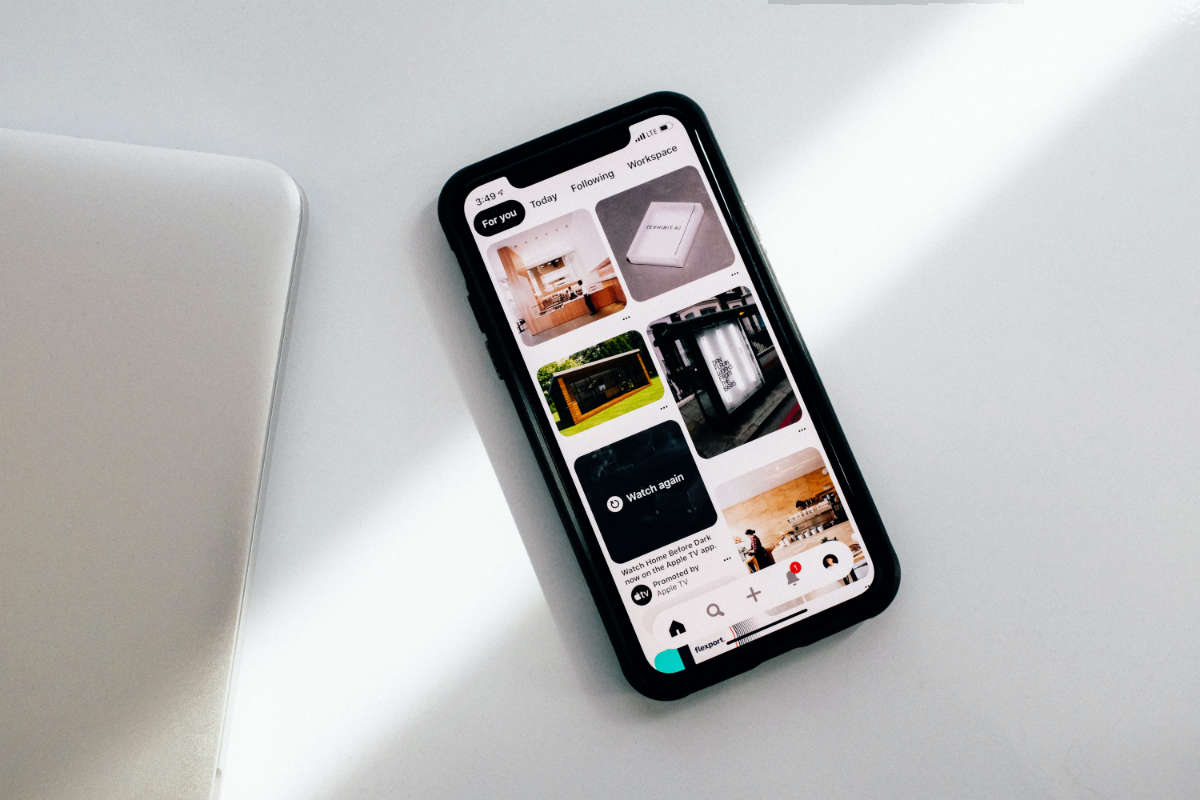 8. Pinterest
Pinterest Quick Facts
Headquarters: San Francisco, California, USA
Launch date: January 2010
Monthly active users: 445 million
Founders: Evan Sharp and Paul Sciarra
Estimated annual revenue: $2.8 billion (2022, ref Business of Apps)
Pinterest is a social media image-sharing platform where users can build mood boards, collections, and content galleries, ranging from DIY and interior décor to fashion, beauty, fitness, food, and wedding inspo.
In 2011 the platform broke records when it reached 10 million users, primarily due to a clever advertising campaign linked with iPhone devices. Originally, Pinterest was available by invitation only, and users needed to register and be approved before they could pin content.
However, the restrictions were listed in 2012 to coincide with the release of an Android-compatible app, prompting users to grow from 49 million to 70 million in just five months.
Business tools such as promoted pins, image-based search functionality, and social media style feeds are used by marketers to increase brand awareness and publicize products and services, using text tags and hashtags to improve visibility.
The Pinterest demographic is 70% female and most popular in the US – $2 billion of the platform's $2.8 billion 2022 revenue came from the states.
Pinterest for Business allows digital marketers and companies to create business accounts for free and use resources such as tailored formatting and analytics to monitor engagement, re-pins, and views, with advertising options based on a PPC model.
Campaigns vary in cost, usually from $0.10 to $1.50 a click, which represents a lower investment than Facebook advertising, but of course, with a smaller and more niche audience, but often with less direct competition.
9. Reddit
Reddit Quick Facts
Headquarters: San Francisco, California, USA
Launch date: June 2005
Monthly active users: 430 million
Founders: Steve Huffman, Aaron Swartz, and Alexis Ohanian
Estimated annual revenue: $350 million (2021, ref Business of Apps)
Reddit is based on a community format, with discussions based on a style like a forum. Users create posts in specific groups based on their topic, with each new post called a subreddit, inviting other users to add comments and vote posts up or down.
Posts with millions of upvotes have improved visibility, and the most upvoted subreddits appear on home pages when users open the app or log in through a desktop.
Although it isn't the largest social media platform, it is among the top 20 most-visited websites. It has over 2.8 million topic communities and subreddits, covering everything from social news to political debates, lifestyle advice, and 'am I being unreasonable' posts.
There are countless niches where businesses can answer questions, weigh in on discussions, or respond to posts featuring their brand name. However, it tends to resist obvious promotions or sales-based responses, and moderators can step in and close threads if they breach platform terms.
Marketers can also use Reddit for Business, with promotional options such as native ads or custom on-platform tools through Reddit's partners at KarmaLab, where brands can design polls, videos, GIFs, and promoted posts.
The important element of using Reddit for marketing is that it is very much an audience-based platform. Making a bad call or posting something off-the-cuff can rapidly become reputationally damaging if it isn't received as intended.
That said, 85% of users perceive that the comments and statements they digest through Reddit are truthful, and it is considered a place where fake news that dominates other social media platforms is quickly shot down.
10. LinkedIn
LinkedIn Quick Facts
Headquarters: Sunnyvale, California, USA
Launch date: 5th May 2003
Monthly active users: 310 million
Founders: Reid Hoffman, Eric Ly, Jean-Luc Vaillant, Konstantin Guericke, and Allen Blue
Estimated annual revenue: $14.5 billion (2022, ref Business of Apps)
Our final platform is LinkedIn, a professional networking site used to publish portfolios, connect with companies, find other people within your network, or advertise and apply for job vacancies.
There are over 61 million LinkedIn users within higher managerial and executive positions, and ambitious career-focused individuals can use the site to correspond directly, promote their services, engage with brands or businesses, and position themselves as industry experts.
LinkedIn has evolved somewhat over the past few years. It now works more like a social media site with a home page where users scroll through content posts by their contact networks, which can be anything from blog posts and promotional media to achievements, updates, and brand information.
It is also one of the most popular advertising platforms for B2B marketers, where promotions can be fine-tuned to target specific users within a sector, country, profession, business niche, or any other relevant category.
Marketers use LinkedIn to reach high-income earners and high-net-worth individuals, whether to try and position their brand in front of decision-makers or to engage with particular user groups that are most likely to want to buy their product or service.
LinkedIn Ads allows marketers to set objectives using sponsored messaging, dynamic ads, and promoted posts, with a campaign manager dashboard to monitor engagement and returns.
Users can also add hashtags and external links to posts as a form of organic marketing or use suggested contacts to connect with people within their target demographic or buyers for B2B businesses as a lead generation tool.
How to Pick the Best Social Media Site for Digital Marketing Campaigns
Each platform we've looked at has pros and cons, different audiences, themes, and advertising mechanisms. The right way to start is by analyzing who your target customer is and building a detailed, specific target persona, including age, location, hobbies, and income.
Not every social media site is right for every business but used smartly, socials can be a low-cost, high-reach way to maximize your audience, improve customer brand perceptions, and market to exactly the people you wish.
Most digital marketers focus on two or three social media sites as their key marketing platforms. Still, the first step is to build a solid marketing strategy and ensure any promotions, engagement activities, or marketing efforts based on social media tie in cohesively with your broader objectives.