Are you looking for a social media job, or will you be in the near future?
If you desire a job involving social media creation and management, you must have a digital, social media portfolio. Prospective employers will expect it. They likely will ask for it in the early stages of the application process.
This article will look at how to create a social media portfolio — in other words, a digital media portfolio that targets social media roles specifically.
Planning your Social Media Portfolio

If you've reached the point of pursuing a career in one of the media or tech industries, it's likely you have started work on your portfolio already, maybe without realising it. You probably have created various images, designs, and written content over the years, and we'd bet at least some of it is pretty good. So here are some stages we see as key to the planning process:
About You
Provide your name and contact information. Also, include your resume in a format that can be downloaded.
Gathering Materials
Start looking for social media content (or other relevant content), such as:
Social media work you did as a volunteer or for an internship
Social media work you did for pay
Any other digital content you feel proud of and would demonstrate what you could do with social media
Testimonials
For each image, be sure to indicate what the assignment was, when it was done (i.e., year and, if appropriate, stage of your education or career), and for whom it was done.
Creativecircle.com advocates getting at least some of your portfolio content from screen captures. This shows material you've created–in the environment it was created for.
Also, gather any quotations (testimonials) about your work. For example, praise posted on LinkedIn by admirers, or something a teacher or an industry professional you know wrote about you and your work. If you can't come up with anything, ask some professionals you know to write things about your work.
After collecting your materials, you'll need to make some decisions. As TheMuse.com says, "even though you've got a lot more real estate on an online portfolio than you do on your CV, you should be equally selective about what you include."
Pick out your best items — those that show skill and creativity you are proud of, and that others have complimented you about. Also, think of what your ideal employer might want you to create if you're hired, and find (or create) some examples of it.
If your existing social media posts don't look all that professional, write more. Find out if there's a business or charity that would allow you to write some for them. Take a look at HubSpot's "The Anatomy of a Successful Facebook Post" for advice on how to write for businesses or other organisations.
The Audience(s) for Your Portfolio
The portfolio you create should target the marketing career path you want to follow. It would be good to do some research on the department(s) you're applying to, as well as the background of the hiring manager(s). This will give you some ideas about how to organise the portfolio and categorise its contents.
Depending on the size of the organisation, the department could be very specialised and might appreciate a narrowly focused portfolio. In most cases, though, your position will involve multiple roles, and report to someone who oversees employees in different departments.
An example is the social media manager at a non-profit whose responsibilities might extend into other areas of the organisation. And the hiring manager might be in a different area altogether and know little to nothing about social media.
How about a range from Facebook posts or Tweets to blog articles to web copy? Put simply, as Meredith Lepore of Skillcrush writes, "the purpose of an online portfolio is to give … a sense of who you are, what you can do and whether you are the person they should hire."
You might be wondering, "what if my work is good, but lacks visual appeal. How can I possibly create a portfolio"? The Muse has this answer: "Working in a role where your product isn't visual—like sales, product management, and the like — shouldn't keep you from having a portfolio to show off your stuff. You just have to think a little more creatively".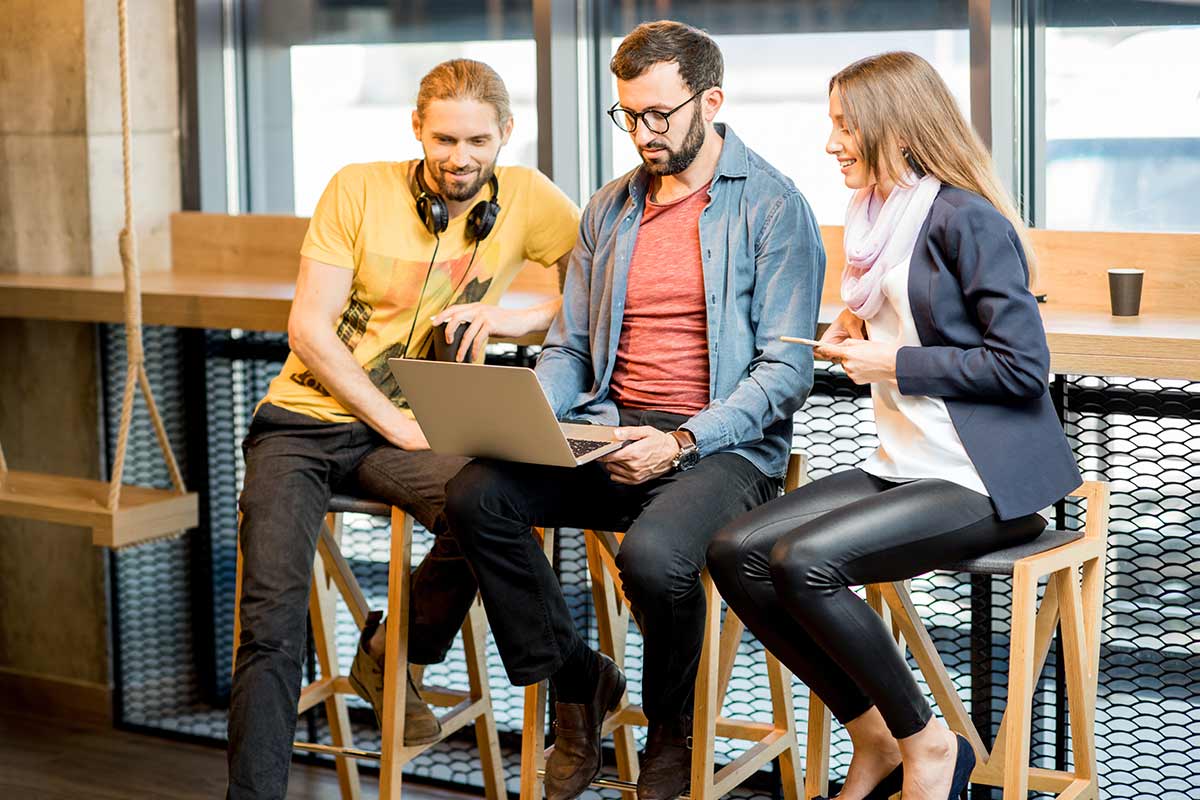 Formatting, Organising and Polishing the Portfolio
How you put your portfolio together will make a huge difference in your success. This is not the place for anything but polished, professional presentation.
Where and How to Begin
If, for any reason, you need help developing a creative, attention-getting portfolio–one that "pops"–we recommend seeking some expert assistance.
There are numerous site-building services available–including Squarespace, Wix, GoDaddy, and others–that can help you build the portfolio from start to finish and, in some cases, even host it. These services can be pricey, though, so do some research before choosing one.
If you are new to the job market, hopefully, you won't overspend on this portfolio. There are dozens of sites offering free templates. There also are free portfolio hosting sites. WordPress has a sophisticated range of costs for its various services; however, it does offer a level with free hosting, as well as some free templates.
Legalities
Don't wind up on the wrong side of the law just by trying to get a job! Remember,  anything you create is subject to copyright–and if you created something (image, social media post, etc.), there's a pretty good chance someone else owns the copyright to that material.
This also is the case with anything, such as illustrations, commissioned work, etc., that you have created for or sold to someone else. Unless you are absolutely certain that the work is yours and yours alone, seek permission!
Thoroughness
Before going live with your site, be sure to check (and try to have someone else check) for:
Typos
Misspellings
Word choice
Awkward phrasing
Overall tone
Broken links
Design flaws
Anything else that makes your site less than perfect
And be sure to seek some feedback on the overall look of your portfolio as well.
Setting Your Path Forward
What characterises the best social media portfolios? We believe the very best portfolios are those that bring their creators to life — right on the computer screen. They capture professional personality and just the right amount of individual personality.
These are the portfolios that leave no doubt in anyone's mind as to the competency, creativity, and hire-ability of the people behind the work represented in them. You also want these people to think you'd be great to work with.
So go ahead and get started with the portfolio. Remember, you're telling the story of your own professional journey. Make the person reading it want to be part of the next chapter!