Social media marketing is one of the types of marketing that has grown over the last few years. It's newer than some other types of digital marketing, with social media only really having taken off around 17 years ago.
The social media sites that were popular then aren't the same as those that people use now. You would struggle to find a lot of people using Myspace now, whereas many use Facebook, Instagram, TikTok. The use of social media for businesses is always developing too, with new tools and even new platforms to pay attention to.
If you want to know more about social media marketing, read on to discover how to do it.
What Is Social Media Marketing?
Social media platforms allow people to be social online, sharing with friends and family and even meeting new people. Some social media platforms are designed to work with both desktop and mobile devices, whereas others such as Snapchat are much more geared toward using as a mobile app.
Each social media platform offers something different, from short-form posts on Twitter to visual platforms like Instagram that are focused on photos and videos. Some social media options are focused on a specific audience, such as LinkedIn, or are for a certain purpose, like Pinterest. Billions of people use social media, with different platforms favoured in different countries and by different generations and even genders.
The use of social media for business is even newer than social media itself, but it's one of the essential ways to market a brand online and an essential part of Digital Marketing. Social media sites and apps offer various ways to engage with people both organically and through paid advertising. Social media marketing involves creating and sharing content for social platforms to attract your audience. The content you share should be tailored for the platform and for the people who use it. It's also important to remember the social part of social media. Creating conversations and building relationships is essential.
Main Social Media Platforms
There are lots of social media sites that you might choose to use for your social media marketing. The most important thing to do is to find out where you can find your target market. There's no point choosing a channel that is mostly used by older people if you're trying to attract a younger crowd. As well as age, you might think about gender, location, interests and other factors that influence who uses which social media platforms.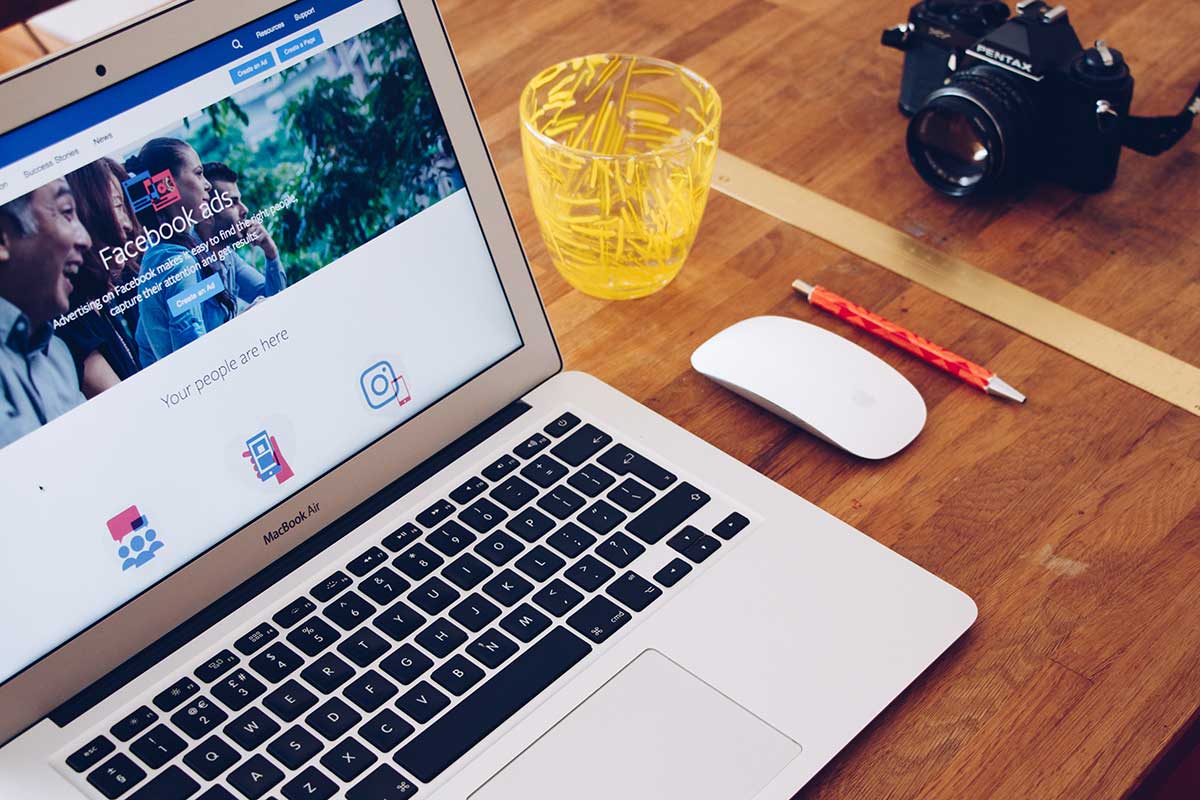 Take a look at some of the top social channels and how you might use them to share content and engage in conversation.
Facebook Marketing
Facebook is one of the biggest social networks in the world, with more than a billion active users. While it was very popular among younger people when it first started to grow, it is not becoming less popular with teenagers and younger adults. However, it is still used by a broad range of people from a variety of backgrounds. Facebook is an informal, friendly place, where you can set up a dedicated page for your brand.
All Social Media jobs will involve Facebook organic marketing, and you can also take advantage of Facebook Ads it's own type of PPC advertising network.
Instagram Marketing
Instagram is a visual social tool that is now owned by Facebook, meaning it has some integrations with the former site. Instagram allows you to upload photos, videos and also Stories, which will appear for a limited time before disappearing. Instagram has a slightly younger user base compared to Facebook and although it can be used on desktop, it's more likely to be used as a mobile app. It's a good choice for any brand that perhaps wants to promote a visual product, whether it's fashion or a travel destination.
Twitter Marketing
Twitter is based on short updates, which were previously limited to 140 characters but now allow up to 280. Twitter has a strong focus on conversation and interacting with others. Although you can share things by retweeting, it's also expected that you will engage beyond that by talking to people. It's a good platform to use for customer service because it can allow for quick questions and answers in real-time. When the short posts aren't enough, you can talk to people through private messages or refer them to a customer service email or phone number when they need more help.
Snapchat Marketing
Snapchat is the app of choice for a lot of younger people. 30% of millennial internet users in the US are on Snapchat regularly, while those under age 25 use it for an average of 40 minutes every day. Snapchat is mobile-based and visual, allowing people to share photos and videos that are only visible for a few seconds. Snapchat also has a Stories feature, allowing for photos and videos to be posed for 24 hours, and in fact added it before Instagram. Snapchat is a good choice of social tool for fun content aimed at a younger audience, but it's also one of the most difficult to use effectively.
LinkedIn Marketing
Unlike some other social networks, LinkedIn has a fairly specific audience. It's aimed at professionals and intended as a platform for business networking. One of the great features of LinkedIn is the groups, which allow you to find people with similar interests. It's also a site that people use to look for work and advertise jobs, as well as general employee networking. LinkedIn might not be suitable for all brands, but it's an excellent choice for many, especially B2B businesses.
YouTube Marketing
The online video giant YouTube is also often counted as a social media platform. It can be used for sharing videos, and anyone can comment on them (as long as comments are turned on) and share videos on other platforms too. While the idea of having a video go viral appeals to many businesses, it's more realistic to focus on providing informative content for your audience. You might be lucky enough to have a video go viral but it often happens accidentally, rather than when you try to make it happen.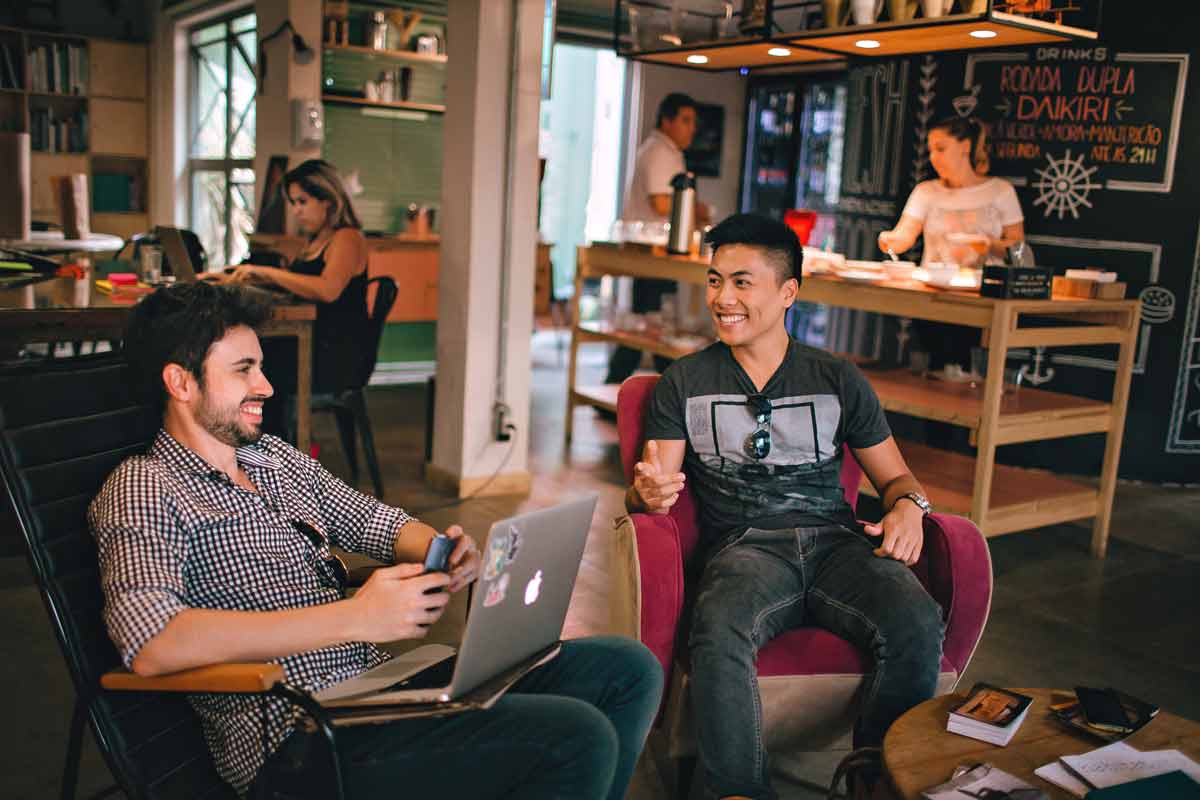 The Benefits of Social Media Marketing
Social media marketing offers a range of great benefits for any business. If you're not sure why you should be using it, take a look at some of the excellent advantages it can have for your business.
Boost Brand Awareness
Raising brand awareness is a necessary part of marketing for all businesses. You need to make people aware of your brand, its name, what you do and how you're different from your competitors. All of your activity on social media can help to increase brand awareness because it helps to spread your brand image. The more people share your content and engage with you, the more exposure your brand will receive. It's important to make sure that you share relevant content that relates to your products or services so that people associate your brand with the right things. When your content is shared on social media, it will help to direct people to your website and to other relevant pages.
Leads and Conversions
Generating leads and increasing conversions for your brand is a primary goal for any type of marketing. Social media can help to do both of these things. When you engage with people who choose to follow your social accounts and share your content, you can drive more traffic to your site and increase leads and conversions. Social media can allow you to directly share links to products or service pages or to landing pages. There are lots of ways you can aim to boost your leads and conversions, from running competitions to hosting live videos. Some social platforms make it easy for you to sell your products directly.
Build Relationships
Every business needs to build relationships with its customers. Social media marketing is ideal for doing this. You get a direct connection to your customers and you can engage with them in a variety of ways. How you interact with them will often depend on the social network that you're using. However, some common ways to communicate with people include engaging with them in the comments under your posts, replying to tweets on Twitter and asking questions in your posts to get people to engaged in conversation and create discussion. It's a good way to collect feedback too. Remember that there's no point being on a social network if the conversation only goes one way.
Keep an Eye on Competitors
You can also use social media to watch your competitors and see what they're doing. By following them and seeing their latest updates, you can keep an eye on the latest trends or the important topics that people are talking about. This tactic can be useful for smaller businesses that want to learn from larger ones but it's also a good way to learn from your direct competitors. You can see what's working for them and what might not be working so well so that you don't make the same mistakes and you can take away the best from their campaigns.
Social Media Strategy
Creating a social media strategy is essential if you want to use social media marketing. It sets the foundation for your social media activity and ensure you're not just aimlessly using various social media platforms. You need to have a plan and goals so that every choice you make has a purpose. There are several things that you can do to create a social media strategy that you can sustain and that you can update as you go along. Take a look at these essential ways to create a social media strategy that you can rely on.
Research
Before making any moves with social media, you need to work out who your audience is. This requires you to do some research so that you can find out who you should be targeting and then think about which social media channels to use. As well as having an idea of your target audience, you should also think about creating buyer personas. They help to turn different categories and demographics into people who you can visualise, which can make it easier to create your strategy. You need to consider who it is you're trying to reach based on your current customers or your desired customers. Who is your product or service for?
Selecting Social Media Platforms
Once you know who your audience is, you need to decide on the best place to find them. No business needs to be on every single social media platform, and it's likely than some of them won't suit your brand. Not only that but it would be extremely time consuming to try to maintain too many social accounts. It's essential to check what sort of users you can find on each platform so that you can choose the right ones for your brand. For example, Millennials make up the largest number of users on Facebook, while Snapchat is mostly used by Gen Z.
Pinterest is more popular with women and LinkedIn is of course used by professionals. Another thing to consider when selecting platforms is your brand tone of voice. You might need to adjust your tone for some platforms.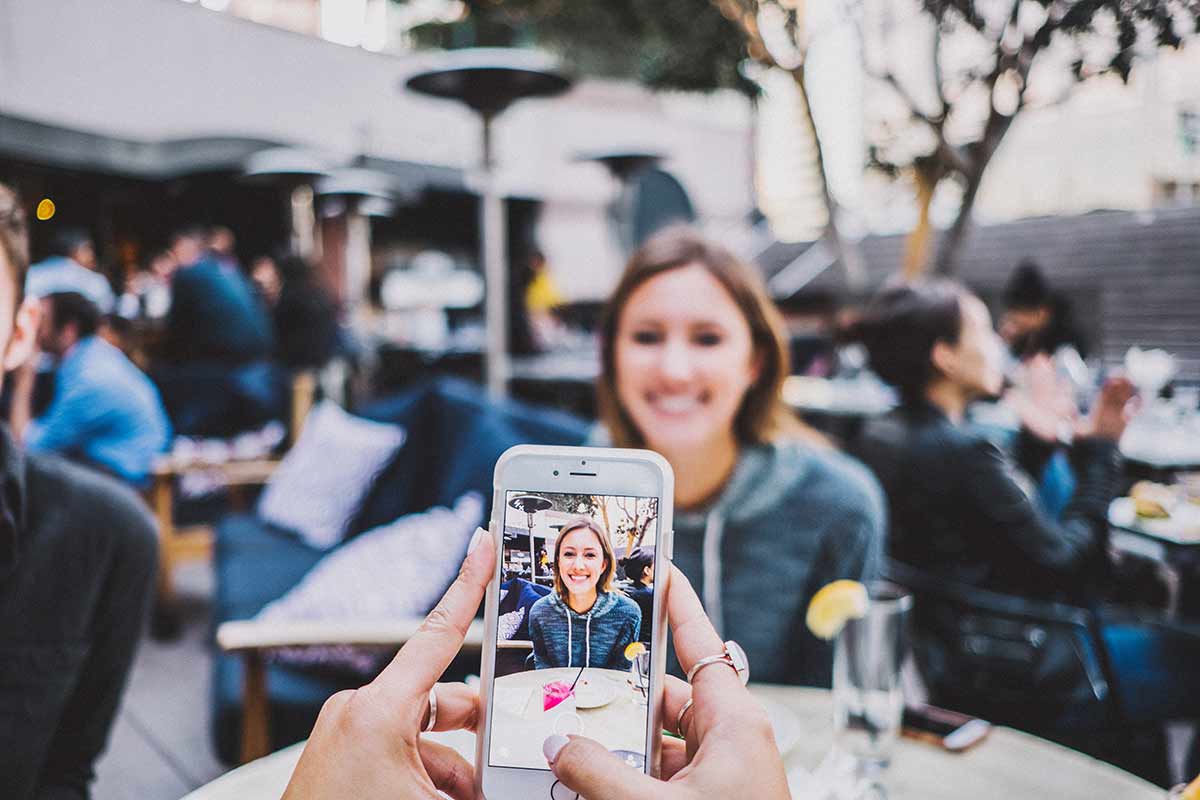 Planning and Executing Social Media Content
The bulk of carrying out your social media strategy is planning and executing the content that you will post.
Social media can involve planning a wide variety of content, from the short posts you publish on the platform to content that you want to link to and images or videos that you want to share too. It's always best to plan content in advance so that you have a plan.
If you need inspiration, you can check out what your competitors are doing. Of course, you don't want to just copy what they're doing. But it can give you a good idea of what sort of content could prove to be successful. Think about what your audience is interested in and how you can help them by providing valuable content. You want to inform and entertain them with the things that you share.
Organising and Scheduling Content
When you have content that you want to share, you need to decide when to post it. Scheduling your content in advance is often a smart thing to do because you can set it up and then leave it to post automatically.
However, it's also important to not to simply automate everything. Replying to comments and engaging people in conversation is best done by a person, and you can't schedule those things in advance. When you do want to schedule posts, you can use tools such as Buffer or Hootsuite to do so. You can also use smart tools like Bulk.ly, who offer a set and forget solution to put your social media campaigns on autopilot. If you just want to post everything yourself, creating an editorial calendar will help you keep track of when you need to create and post your content.
Deciding how often to post can take some trial and error. You don't want to post too often but you don't want to do it too sporadically either. It also depends on which platform you're using. Multiple posts per day on Facebook probably won't be welcome, but multiple posts per day on Twitter is to be expected. You might also want to consider how often you post your own content versus how often you share content from other sources.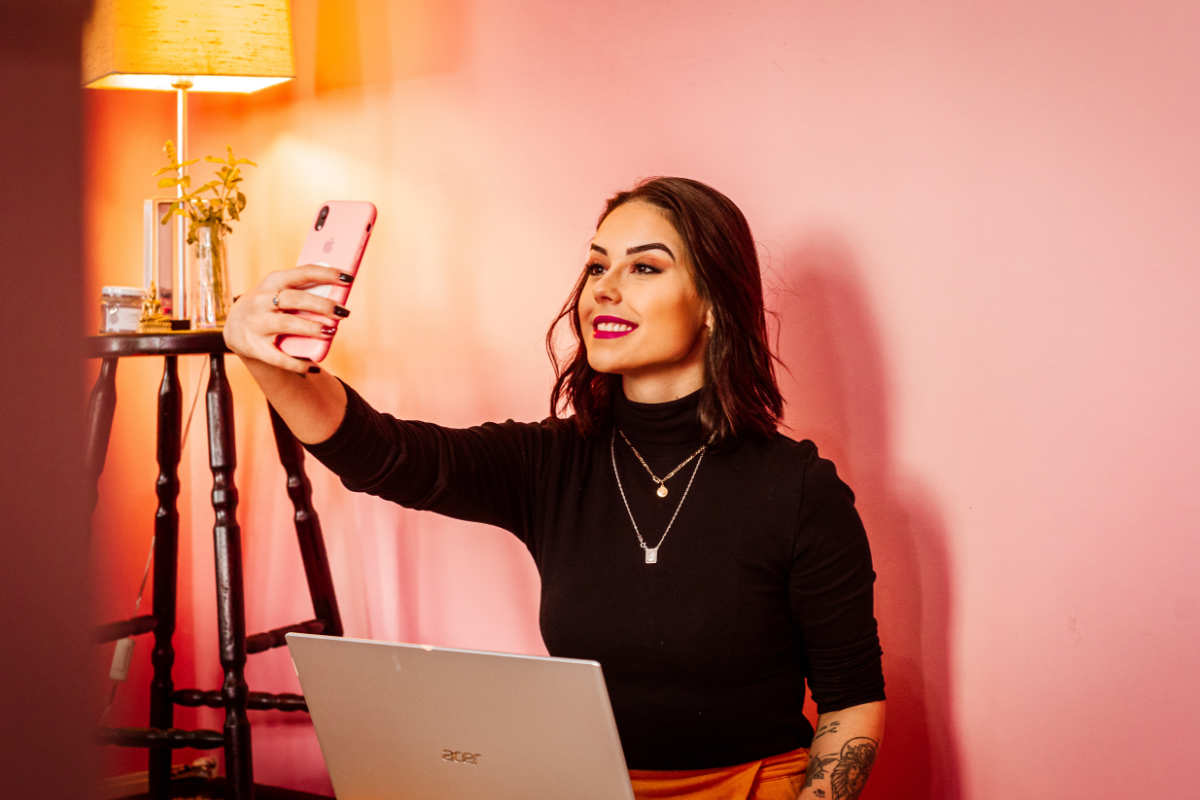 7 Key Facts You Should Know About Social Media Marketing
If you are in any kind of business, big or small, you can no longer afford not to have a social media marketing plan. It is one of the easiest and often cheapest ways to reach your customers directly.
However, the world of social media is constantly changing, and it can be difficult to stay on top of all the recent trends and news.
That's why we have compiled this list of seven fascinating facts about social media marketing. Read on to see what you need to know about social media in today's world.
1. Over 3.6 Billion People Use Social Media Every Day
This number is predicted to jump up to 4.41 billion by 2025. That is well over half of the planet using social platforms to inform and entertain themselves as well as stay in touch with friends and family.
Can you afford not to make marketing for social media part of your current marketing strategy? A decade ago, social media was considered the bleeding edge and a realm for only the bolder marketers to strike out into.
These days it is essential. Your customers are online, and your competitors are using social, so you need to be too.
2. People Spend Nearly 3 Hours A Day On Social Media
We are addicted to social media, and the post-Millennial generations consume social media videos more than TV. YouTube remains one of the top social media channels, with over 1 billion hours of video consumed every day.
If your business is targeting the youth market, then you need to know that 90% of 18-24 year old are using YouTube. On average, they watch videos for around 40 minutes.
YouTube has just jumped into the short-form video market, too, with the release of YouTube Shorts. They want to compete with the likes of Instagram Reels and TikTok, who are growing in user numbers daily.
3. Facebook Remains The Champion
Despite the other social media networks nipping ever closer at their heels, Facebook still remains top of the social media tree, by users at least. They are still adding around 500,000 new profiles every day.
Many of these profiles are advertising business accounts as enterprise owners make the sensible decision to place their brand in front of over 2.7 billion users.
However, Facebook's users are very much skewed towards the older generation. Over half of their users are over 55 years old. The rest fall between 50 and 29. With many younger users not bothering with the social media giant, people have to ask how long before the bubble bursts?
4. Short Video is a Major Growth Area
Mark Zuckerberg is unlikely to be too worried, however, as Facebook also owns Instagram and WhatsApp. Two social media apps have seen substantial growth in the past few years.
Instagram recently added Reels to their services in an attempt to directly compete with the rapidly growing Chinese-owned TikTok. Since the bright flame of Vine burnt out in 2016, TikTok and Reels have been filling the void.
Google is not far behind with YouTube adding Shorts to their site allowing users an opportunity to upload their content across three platforms and reach three times as many potential viewers.
If you are not on the short-form video bandwagon yet, you should be looking at ways to fit it into your social media marketing plans.
5. Clubhouse is the New Kid on the Block
Exclusivity will always breed interest. Clubhouse started life as an invite-only application. You could only gain access to the audio-only social media platform with a golden ticket from an existing user.
The app allows its users to listen to podcast-style content and had already garnered over 10 million downloads by February 2021. This despite its exclusive status and the fact it was only launched in 2020.
Clubhouse became very popular with big names and celebrities, like Oprah, Kanye, and Elon Musk, who have used the app to host panel shows and podcasts.
Since its humble beginnings, Clubhouse has now been valued at over $100 million. Getting in, though, remains a challenge. You will still need to find someone who is already in the Pilot program to get access.
Clubhouse is planning to drop its invite-only status soon. However, once the doors are open, who knows what the future will hold for this brand-new social media app.
6. LinkedIn Loves Long-Form Content
Long-form reading has become a major turn-off since the advent of the internet, as our attention spans dissolved like sugar in water. However, there is one major social media site that is bucking this trend, LinkedIn.
LinkedIn is the preferred site of skilled specialists and people looking to form connections with potential business partners and colleagues. A lot of B2B marketing takes place on LinkedIn, and in fact, 96% of marketers say it is their preferred site for this kind of activity.
Articles and long-form content do exceptionally well on this site. Especially articles and posts with a word count of just shy of 2000. 1900 words are the sweet spot for the best engagement and number of views.
With more than 722 million users, it may be time to investigate how you can leverage this social media platform for your business.
7. Male Pinners Are On The Rise
It is true that over 60% of Pinterest's users are female. However,  male users have been a major growth area for the social bookmarking site. Leading the charge is Gen Z, who now make up over 50% of the users on the site.
One of the most staggering social media facts is that over 98% of Pinterest users have actually tried something new that they found on the site. Visuals sway people, and over 89% of Pinners use the site for purchasing inspiration when looking to buy something.
If you are selling physical products and you want to reach a younger female audience, then you are missing out if you do not have a Pinterest account. Create a board and get pinning today!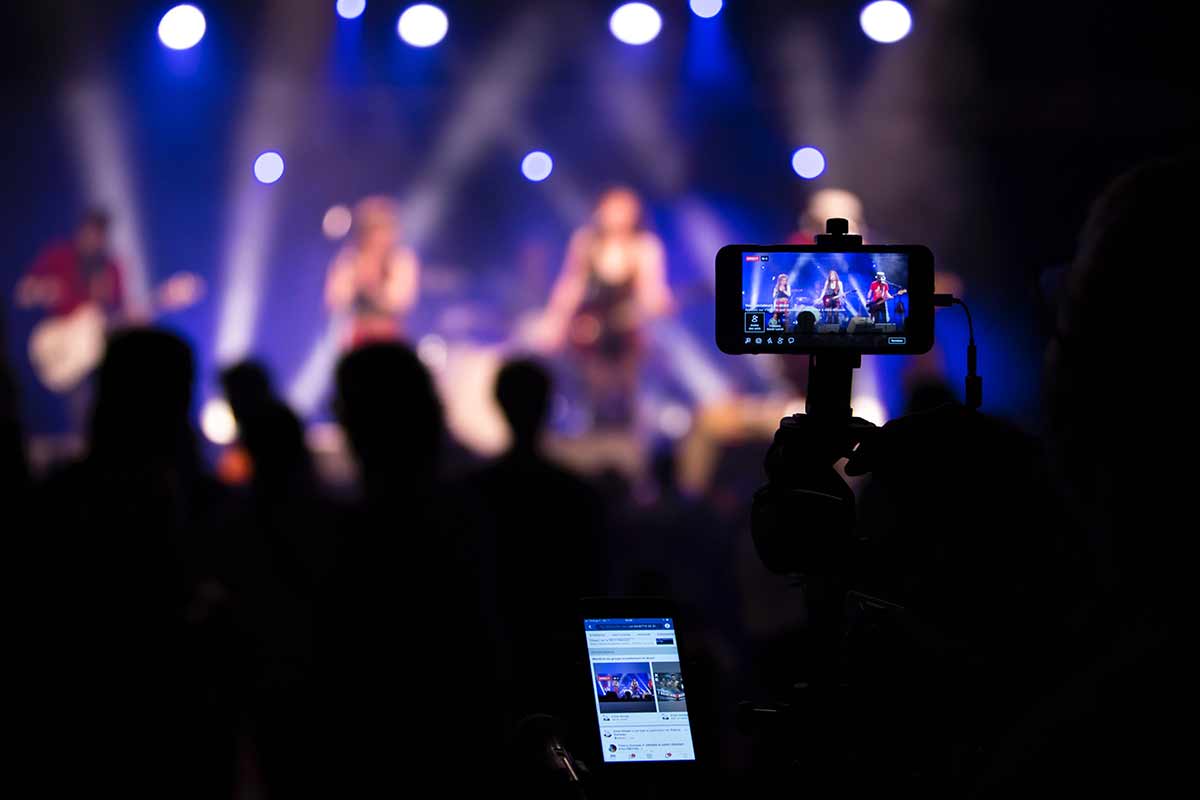 Measuring Success of Social Media Marketing
After sharing on social media, you need to be able to analyse how well your content does. It's a good idea to set goals so that you can measure them later. You should think about what you want to achieve with social media and how you're going to measure your achievements.
You might want to judge your posts by how many likes, shares, comments or other interactions you get. You also need to think about where those interactions will lead. Is your end goal to increase brand awareness, boost site traffic or something else?
Most social media platforms have tools to allow you to see how your posts are performing. For example, you can use Twitter Analytics, Facebook Analytics and Instagram Analytics. Some social platforms offer better tools than others.
You can get analytics that show you how many interactions you've had and allow you to compare different time periods to see whether you're improving. You can measure a variety of different metrics, including likes, shares, followers, video views, clicks, reach, mentions and more. You can also use tools like Google Analytics to help you monitor social traffic coming to your website.
As you monitor and measure your social media marketing, you might adjust your strategy and change your goals. Don't assume that your strategy has to be set in stone once you've created it, especially if things aren't going as you expected them to. It's important to monitor what works and what doesn't work so well so that you can avoid repeating mistakes and do more of the things that produce great results.
Use social media marketing to promote your brand, but remember to create a social media strategy before you jump in and get started. Every action needs to have a reason behind it.
Want to keep your finger on the pulse of the social media marketing industry? Keep up to date by reading our Social Media blog.
Looking for a new challenge? Search our social media jobs board now