Thousands of people find social media an engaging, fun, and creative outlet – but have you considered ways to make that passion a viable Social Media career opportunity?
Whether you're a student or a graduate, an existing marketer, or completely new to the world of social media marketing, we'll share some tips to monetize your skills and land your dream job.
Social media has become one of the best places for brands, influencers, and marketers to create a stamp, build a loyal audience, and reach new customer demographics, with factors such as social proof, user-generated content, and social sharing being key aspects of almost any digital marketing strategy.
However, working out the right way to secure a job or build a reputation as a social media marketing freelancer can be tough in an ultra-competitive environment where knowledge and proven success are highly desirable for every business.
In this guide, Digital Marketing Jobs Board unpicks some of the ways to establish yourself as an authority in social media marketing and create a compelling social media portfolio to help launch your new career.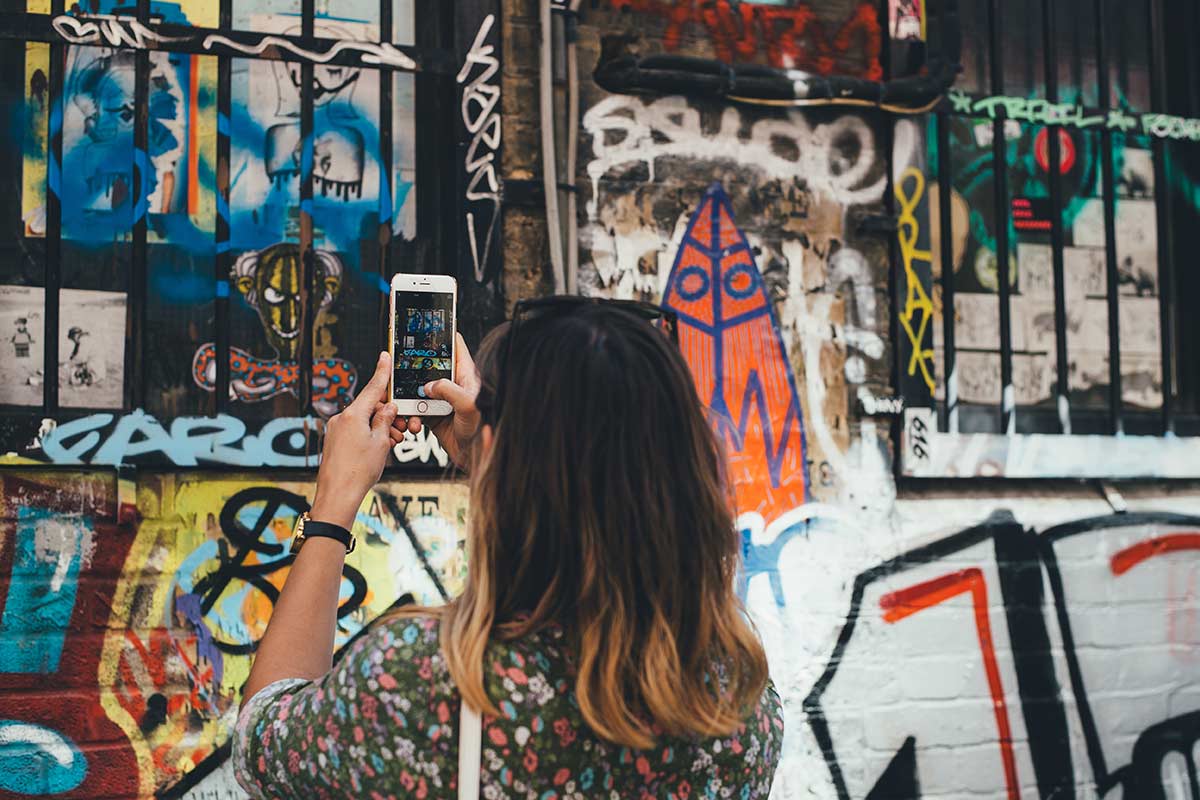 What Is Social Media Marketing?
Social media marketing is a simple concept – it's all about using posts, pages, paid advertising, and collaborations on any social media channel to grow a brand, boost revenues, or capture a bigger slice of market share.
Why are tens of thousands of businesses keen to hire social media marketing experts? These stats provide a quick insight into the importance of the role social media has to play:
Over half of the global population uses at least one social media site – that's 4.62 billion potential customers and 93.4% of all the people worldwide who use the internet.
Socials took the top spot from paid search as the highest-return advertising place for businesses in 2023 – growing 25% year-on-year.
One of this year's most prevalent trends is paid social promotions – with almost 30% of professional marketers intending to invest more in Instagram ads than any other channel.
Of course, this is an overview, and there are multiple nuances, from researching brand audiences to identify which platforms they use most, to defining the brand style to create consistent, engaging content, and evaluating competitors to work out the most suitable ways to gain traction.
The takeaway is that social media marketing is varied, customized to the business, and covers a huge scope – but it's also one of the fastest-growing and most lucrative areas of digital marketing across the sector.
What Kinds of Jobs Are Available in Social Media?
As we've intimated, the world of social media is broad, and there are, therefore, all sorts of jobs and careers you might be interested in. For example, you might have experience in one industry, perhaps retail, education, or electronics, or be more excited about creating graphics and video content than data analysis or social media strategy.
One of the great things about social media is that there is a career path for almost anybody with an interest in this form of digital marketing, from creating content to analyzing performance, managing accounts, and working for a specific company or a digital marketing agency.
These roles can be split down even further, where a content creator might focus on video, graphic design, photography, written content, advertising, and organic content or research hashtags, keywords, and themes to fine-tune their audience targeting.
While many people assume social media marketing is only about advertising, this is just one piece of the puzzle, and you could work as a community manager to nurture your audience and regular followers without involvement in paid promotions.
Matching your skills, qualifications, and knowledge to the most suitable career can be tricky, but there are countless potential jobs you may be eligible to apply for – below, we've looked at a few possible alternatives to showcase the variety of social media jobs available.
Social Media Assistant
Social media assistants work within digital marketing teams or specific departments focused on social media marketing. They help with all aspects of managing social media marketing, from analyzing post responses, logging, and replying to comments, designing campaigns, and managing posting schedules.
Social Media Executive
Executives manage all social media activity on behalf of a brand, approving proposed campaign designs and content, reporting back to senior leadership teams on budgets, outcomes, and targets, developing new strategies to improve engagement on social media channels, and keeping track of trends, risks, and opportunities.
Social Media Copywriter
A social media copywriter creates short-form captions and content for social media advertising, posts, reels, campaigns, and other content, adjusting their writing style and tone to the brand audience and platform. Every social media channel has different requirements, so a social media copywriter may be responsible for tags, hashtags, links, and other elements of written text.
More detailed job descriptions and skills requirements can be found through our Digital Marketing Job Descriptions.
Essential Skills to Build a Social Media Career
Regardless of how many hours a day you spend on social media or the following you have created for your private accounts; hirers will typically look for a certain number of skills – some of which you can demonstrate through professional qualifications and certifications and others that are evidenced through your existing portfolio.
Some of the most sought-after abilities include:
Excellent communication – being able to convey a brand personality targeted to your customer persona, both in written and spoken dialogues, and creating short snippets of text that perfectly meet the brand tone of voice.
Outstanding knowledge of social media platforms – not every brand will use every platform, but a good baseline understanding of all the major platforms (or, ideally, those your potential employer is already using) will stand you in good stead.
Timekeeping and project management – many firms manage both paid and organic posts, sales-based and informational content, so great social media marketers can handle several simultaneous projects and campaigns, adhering to strict deadlines.
Marketing expertise – if you have a pre-existing knowledge of core marketing techniques and principles, these can be carried over to social media marketing. Important elements include SEO, conversions, lead gen, and optimization.
Analytics and strategic thinking – strategies necessarily adapt over time, so a competent marketer will be able to adjust their approach as trends and expectations change while being able to unpick metrics to see how their campaigns are performing.
Depending on the types of social media marketing role you apply for, you may also need to be able to create content or handle customer service applications if the position involves responding to messages or comments, managing negative reviews, or resolving customer problems.
Using a Passion for Social Media to Begin a Career
We've looked at skills, potential jobs, and the basics of social media marketing, but if you're still unsure how your knowledge and enthusiasm for social media translate into a real-world job, it's important to think long-term.
The first step is to evaluate what you'd like your niche to be. People who are fantastic at their jobs also love what they do, so if you're keen to work on graphic design or social marketing influencer marketing campaigns, it's unlikely you'll thrive in a social media analytics-based role.
Instead, you should think about which elements of social media you enjoy the most and begin to match your skills to relevant positions. From there, you may wish to think about studying, depending on whether you already have formal qualifications or hold a certification in a related field such as communications or marketing.
Most social media marketers have some form of certification. Still, you don't necessarily need to enroll in a university degree – you can blend online learning and tuition courses with other qualifications, and many employers will encourage teams to continue accessing digital learning resources as part of their continued professional development.
Those new to social media as a career can reinforce their knowledge by following a foundational digital marketing course, for example, or studying a more specific module about the area of social media marketing they are interested in pursuing.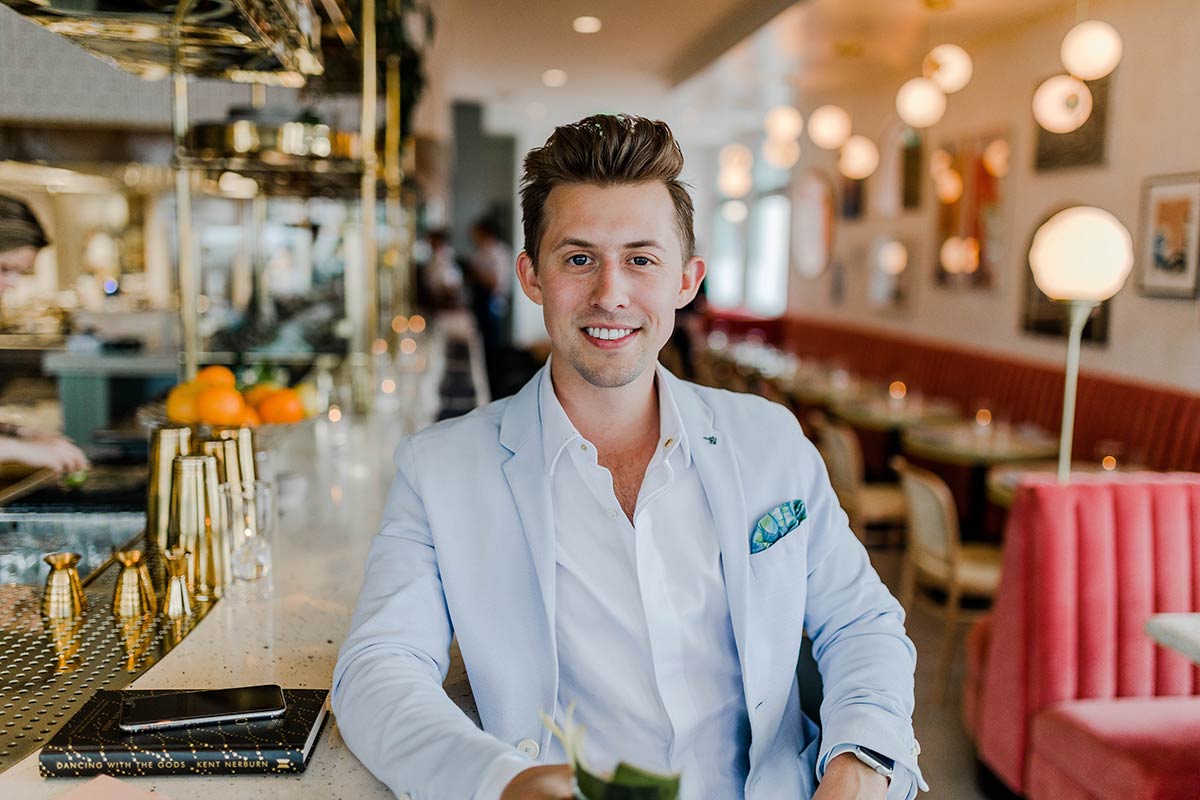 Creating a Personal Brand as a Social Media Marketer
Very often, the first thing any prospective employer will do when shortlisting social media marketing candidates is to jump onto their personal pages. Why? Because although an individual page is very different from an official business page, this provides some idea about your proficiency in social media use. You might, for example:
Create a professional LinkedIn profile and start linking posts that have performed particularly well or viral graphics you have created.
Build a portfolio of work showing a variety of content creation skills.
Volunteer for a local charity to boost their follower or engagement figures and feature this as a case study and proof of what you can achieve.
Other options might include internships, social media apprenticeships, or taking on smaller ad hoc freelance work in your spare time to contribute to a body of work. Portfolios act as a digital resume, so you can include anything that shows your skills and achievements.
How to Find Your Ideal Job in Social Media Marketing
Of course, the best way to find the perfect role in social media marketing is to scroll through the many vacancies available on the Digital Marketing Jobs Board! You can register your Resume and create an account to browse through new listings or apply for a job online.
Aspiring social media marketers can also review potential roles through LinkedIn or other professional networking sites, using events such as job fairs and brand recruitment drives to find opportunities to put themselves forward.
Tips to Improve Your Chances of Being Hired as a Social Media Marketer
Staying up to date with emerging trends and changes to posting guidelines and best practices is important, so anything you can do to reinforce your knowledge, such as attending webinars, subscribing to industry newsletters, or following respected social media experts, can be beneficial.
It is also advisable to have an up-to-date and tailored resume when applying for a particular role – rather than sending the same resume to every prospective employer, where some of the details of past experience may not be relevant to the post they are recruiting to.
Before you apply, we suggest you research the company, even if you are already familiar with the brand, to learn about the following:
The social media channels they are already using, and notably, which they aren't.
Their brand audience and key demographics – mentioning potential new channels which are highly relevant to their customer base can be an excellent plus point!
Their culture, services, products, and company history.
Doing your homework will mean you are better prepared for interviews and can tweak your resume and cover letter as required to ensure it is as targeted as possible toward the social media marketing job you're applying for – and showcase the attention to detail and personalization companies expect from social media professionals.