The goal of SEO (Search Engine Optimization) is pretty straight forward: the object is to optimise your website so that it performs better in search rankings.
SEO can drive a 14.6% conversion rate on your leads.
But SEO is not a simple three-step process or a basic checklist you can just navigate through. There are many parts that form a larger whole of a successful SEO plan.
So, are you new to SEO and want to learn how to create rock-solid strategies? Read on to find out how to construct an effective SEO Strategy.
Why You Need an SEO Plan? And How To Do It!
We use the word plan as a basic way to explain SEO strategy. Treating your SEO as importantly as you would your business plan and your marketing plan is essential.
The one thing you need to remember about SEO is it is never a one-size-fits-all strategy. And what works for you during the first six months or even a year may need to adapt and evolve after that.
An SEO plan is never truly complete; here's how you get to put the right plan together.
Step 1: Website Analysis
The goal of your SEO Strategy is to drive traffic to your website. Whatever the call to action on your website is, whether it's an e-commerce store or an informational site for your business is irrelevant at this early stage. All you need now is to analyse your website, from back to front, every single page.
The most critical part of this step is to analyse the user experience.
Is your site user-friendly?
Is your website easy to navigate?
Are the call-to-actions clear on your website?
You need to able to analyse your website as if you were an objective third-party visitor.
Step 2: Know What Your SEO Goals Are
As with any other internal plan in your business, you have to know where you're headed and you have to know what you want your SEO Strategy to achieve.
Investing money into your SEO plan and strategy is necessary, but the fundamental way to know whether your plan is working is to be able to track the progress.
And the only way you can track progress is to know what your SEO goals are.
Are you looking to increase organic traffic?
Are you after having more impressions?
Are you wanting to qualify and convert more leads?
Do you want to increase your social media activity and engagement?
Once you know what it is that you want to achieve, you can easily put together a reasonable list of SEO goals. These goals will form a large part of measuring your return on investment, so choose wisely.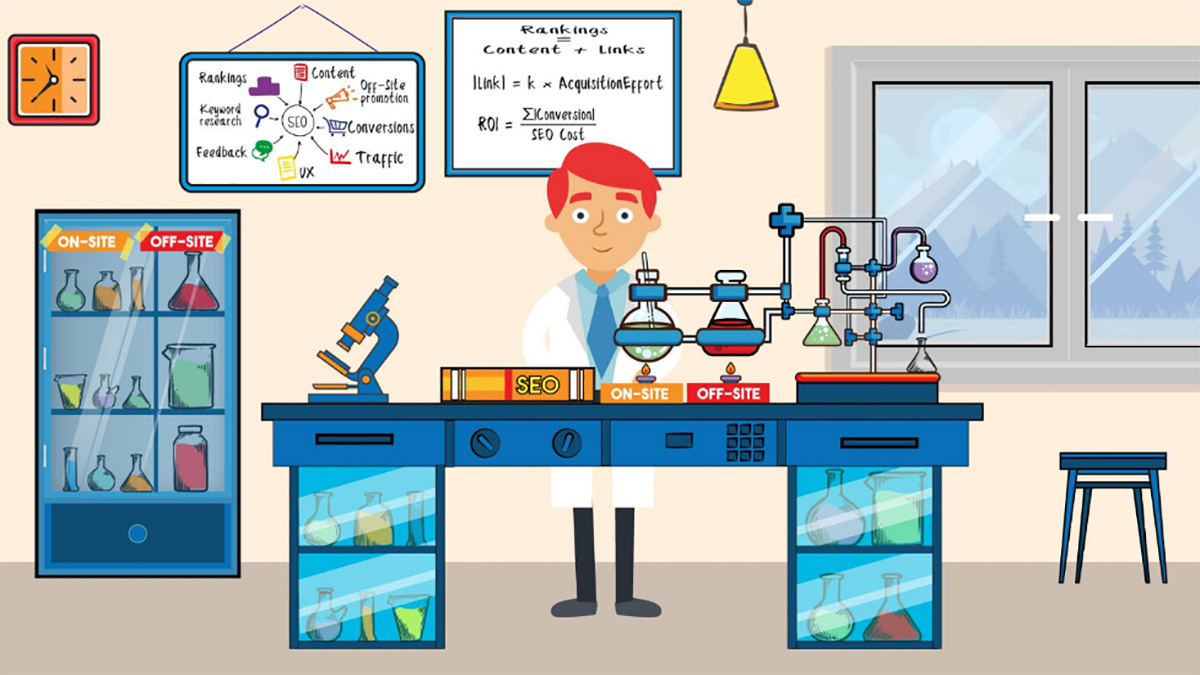 Step 3: Research Your Keywords
Keywords are a fundamental foundation for your SEO Strategy. Your keywords are what will get your website's pages indexed on Google, and what will drive Google to bring your page up when someone searches for those specific keywords.
There are three main ways that you can research keywords effectively.
Research with your staff and customers. Find out from them the most common questions that they come into contact with when dealing with your company. These might be customer service-related terms, maintenance-related terms or frequently asked questions received by your call centre.
Use a keyword researcher such as Google's Keyword Planner or SEMrush. These tools can help you to see the amount of competition that you have according to some of your keyword ideas.
Research your competitors. Spend some time going through their websites, particularly the ones that you know have a similar or larger market share than you. Take note of phrases that you see appear often throughout their website and their blogs, these are often the obvious keywords they're using to improve their rankings.
Keyword research can be time-consuming though, so often it's worthwhile to have a professional help you with this step as it can be overwhelming if you're just starting out with SEO.
Step 4: Prioritize Your Website Performance
Your website needs to be fast. It's that simple. At this point, 40% of website visitors will leave a website if it takes longer than three seconds to load.
Following on from the absolute convenient speed of your website should be the fact that your website needs to be mobile responsive. Your website needs to be adaptable to being viewed on a desktop, iPad, tablet or any smartphone.
Having a responsive website means that your website will adapt to whatever device it is being viewed on, making your website's performance superior and holding onto a new website visitor that much longer.
Ultimately, the longer a visitor stays on your website, the more likely you are to convert them into a sale, and only a well-thought-out SEO plan will get you there.
Step 5: Focus on Content, Focus Locally
Having a fantastic, relevant content marketing plan and strategy should already be part of your marketing team's plan. But your SEO plan needs to fit in with this.
The content that you'll be putting onto your website and your social media platforms should tie in at least partially with your keyword and SEO strategy.
If you're posting powerful content that your target audience finds useful, you'll start to see kick-butt traffic heading to your website and high engagement rates on your website.
Putting together a content plan that focuses on your local service area is key. Reviews online and digital word-of-mouth all create links to your website, which means that your customer's opinions are out there for the world to see. So get online, manage your profile and be on top of responding to customer reviews and feedback, and make sure this forms part of your content and social media plan.
Knowing what to find in your social media manager is vital to your content plan success.
Having a handle on this will add to the success of your SEO Strategy.
SEO Plans Will Always Adapt
You've got the just of how to put together an SEO Strategy for your website, but remember, that that's not always enough.
As time goes on and you start to see that your SEO is working, you're starting to see return-on-investment and higher traffic, and you'll need to be open to adapting your plan so that the needle stays in full-speed ahead.
Stay up to date with SEO trends and how the online world is changing, at the moment video marketing is in, but who knows what the future holds six months or a year from now?
The key to success?
Being dedicated and committed to your SEO strategy.
If you need more advice for digital marketing, head over to our career advice page.