Are you asking "What is PPC? How does PPC work?" In it's simplest terms, pay-per-click (PPC) advertising does just what it says. You pay for every click to your website.
And if your landing page is optimized for sales, you can earn revenue, which is hopefully more than your ad spend. In fact, for every $1 spent on Google, businesses earn $2 on average in revenue, per Google.
That is the beauty of PPC. By earning more than you spend in advertising, you can scale your business to new heights.
Sounds simple right? In truth, PPC is more complex than this. Running a profitable PPC campaign requires knowledge of ad budgets, copywriting, landing pages, keywords and much more.
The first step is to familiarise yourself with the basics of how PPC works. Read on to discover everything you need to know about PPC advertising now.
What is PPC?
Pay-per-click (PPC) is an advertising model that allows businesses to place ads on advertising platforms that charge a fee every time the ad is clicked.
The main goal for every PPC advertiser is to entice anyone viewing the ad to click through to their landing page. At that point, the viewer can perform a valuable action, such as purchasing a product or signing up for an email newsletter.
Google Ads and Facebook Ads are the most popular PPC platforms at the moment. They offer marketers the chance to reach an enormous audience with highly targeted advertising.
Most PPC networks sell advertising on a cost-per-click basis (CPC). Each click has a specific cost. This cost varies according to numerous factors such as ad reach and popularity of the ad topic.
You may run across cost-per-mile (CPM) ads which are also known as cost-per-1,000 impression ads. These ads require you to pay per 1,000 impressions.
For example, if your ad appears 10,000 times at a cost of $5 per CPM, you would pay $50.
Being adept at managing pay-per-click campaigns is an essential skill for digital marketing jobs.
Why Use Pay Per Click?
PPC is beneficial for just about any business. It's one of the few opportunities to reach your ideal customer at any stage of the buying process. Here are some benefits to consider:
1. Pay Only When Someone Clicks
With cost-per-impression (CPM) advertising, you pay for exposure. Can you imagine running a campaign on a popular site like TMZ but getting very few clicks and even fewer sales? You could run up a big bill with nothing to show for it.
But with PPC advertising, you only pay for performance. In other words, if no one clicks on your ad, you owe nothing. Spend your time focusing on your ad copy and optimising your landing page to improve your traffic and conversion rates until you find success.
2. PPC Offers More Control Than Traditional Advertising
Unlike traditional advertising, PPC advertising allows you to take full control of your campaigns. For example, you are not tied into any hard requirements on your budget. If you want to test a campaign on $5 a day, go for it.
3. PPC Provides Transparent Insight into a Campaign's Performance
You also have real-time access to performance analytics, including your current ad spend and your click-through-rate (CTR). That means you can make changes to your ads even if they are live. You can tweak your campaigns on the fly to optimise your return-on-investment (ROI) and achieve your goals.
4. PPC is Faster than SEO
If you have a new website and you're relying on organic search traffic, you will probably be waiting for a long time to see results.
But with PPC, you can launch your brand and get your name out there immediately. You want market share as soon as possible and PPC advertising gives you the chance to reach your target audience right away.
5. Don't Worry About Algorithm Changes
Optimizing your website for search engines is a daunting task. Google's algorithm takes over 200 ranking factors into account. They regularly release major algorithm changes. Not to mention all the smaller daily updates that you have to keep up with.
Not so with pay-per-click. Although PPC is also influenced by algorithm changes, the updates are less frequent and not nearly as disruptive as search algorithm updates.
If your PPC advertising platform changes an algorithm, you won't have to do anything and your ads will still run continuously with no issues.
6. Boost Traffic and Sales
Many companies launch PPC campaigns to improve their brand awareness. But you can also target your ideal customer who is in the buying process.  With their credit card still in hand, you can reach them and lead them to a sales landing page.
Talk about an effective way to boost sales and your bottom line.
7. Retarget Lost Customers
When you look at your site's analytics, are you getting a lot of repeat traffic? If not, that means most of your visitors are lost for good. And they won't be coming back to consume your content or make a purchase.
But PPC gives you the opportunity to use retargeting ads to reclaim your lost customers. You can strategically post ads on websites visited by this sector of your audience.
Create engaging ads with a special offer or bonus as encouragement to give your site a second chance.
What Are the Best PPC Types?
As you likely have gathered, PPC comes in a variety of flavours. Here's a look at the most common types of PPC advertising.
1. Search Advertising
When most people talk about PPC advertising, they are usually talking about search advertising. Specifically, they are referring to Google Ads, which is one of the original and most common PPC methods.
You've seen Google Ads. They are the sponsored ads above the organic search listings and the small paid ads in the right column. The marketers behind each ad entered targeted keywords for their campaign, and the ad is shown when you run a search query for the same keyword phrase.
This is the fastest and most simple way to get your business in front of your target audience.
Bing Ads and Microsoft Advertising are two other popular search platforms that can help you cast a bigger net and reach potential customers far and wide.
2. Social Advertising
As its name suggests, social advertising publishes sponsored ads on popular social media channels. Facebook is the king of social advertising and their analytics are the best in the business. Facebook's targeting options allow you to drill down and reach customers based on their income, education level, interests, spending habits and more.
There are literally hundreds of social sites where you can launch social PPC campaigns. Instagram, LinkedIn, Twitter and Pinterest are the most popular platforms after Facebook. Familiarise yourself with the purpose of each social channel and create ads specifically designed for each outlet.
3. Display Advertising
Display ads are self-explanatory. You've seen these banner ads in a variety of forms since you were surfing the net on the Netscape browser. You can run graphic ads on any PPC platform (in addition to text, and video ads).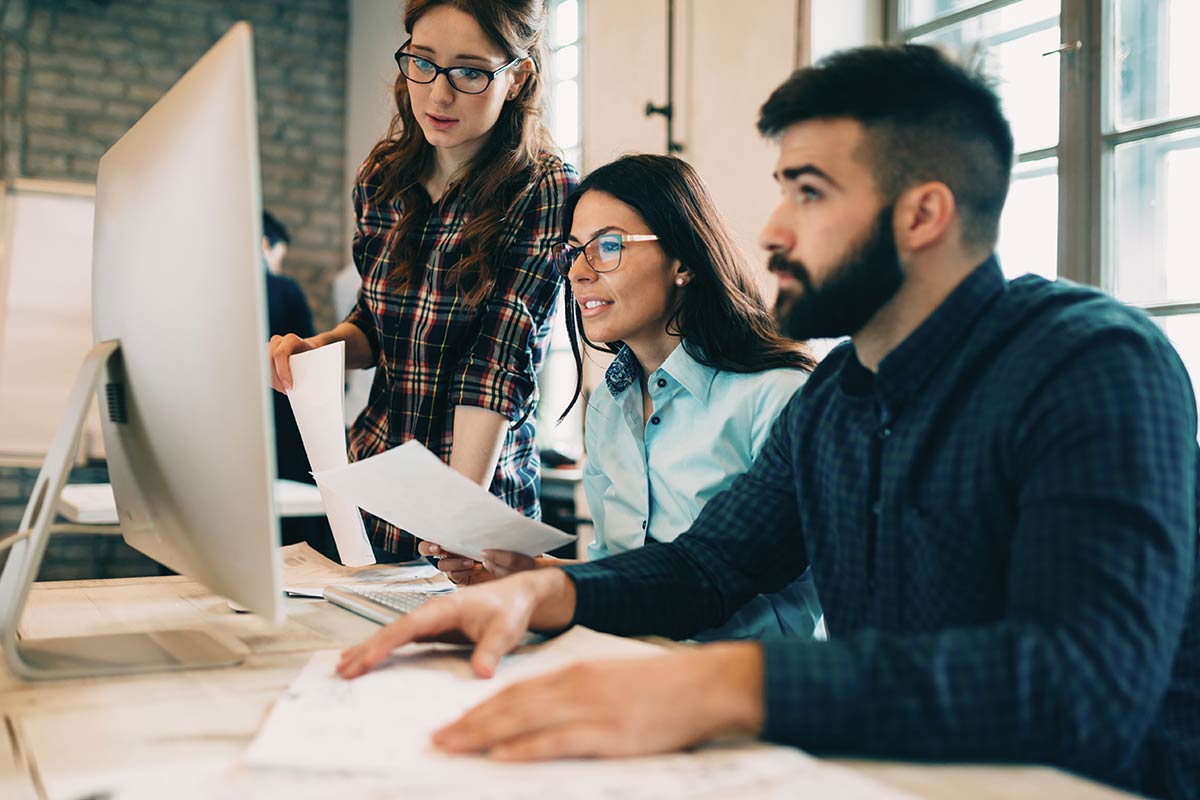 How Does PPC Work?
Although differences exist between each ad platform, the process will usually consist of these basic elements.
1. Campaigns
An ad campaign is simply your first ad set in which you will pay an advertising platform to deliver ads. You will pay on a CPM or CPC basis.
2. Ad Groups
Ads groups are a set of ads which make up your campaign. For example, if your ad campaign was to sell dog supplies, you might have on ad group advertising training tools and another one promoting dog toys.
3. Keywords
Most ad groups are associated with specific keywords. That way the ad network knows when to run your advertising. In the above example, "dog training tools" might be the keyword for one ad group. And "best dog toys" could be the keyword phrase for your other ad group.
4. Ad Copy
The ad text arguably has more impact than any other component of your campaign. For that reason, it's wise to invest in professional copywriting to achieve the highest ROI.
5. Landing Page
People are going to click on your ad and land on your website. That page is your landing page. Again, hire a reputable copywriter so you can close more deals and boost your bottom line.
How Much Does PPC Advertising Cost?
The answer to this one is tough because a lot of variables must be considered. You could pay 89 cents per click (i.e. a simple red sticker) or you could pay over $100 per click (i.e. pharmaceuticals and weight-loss industries).
Your price can fluctuate due to the keywords you use. Your ad budget factors in as well.
The popularity of the ad network also comes into play. Ads on popular sites such as Google are going to cost more than ads on Bing, for example.
Don't worry, most ad platforms allow you to see your costs and set your budget before you agree to pay for your campaigns. You can research the cost and reach of potential keyword phrase using their research tools.
For instance, Google Keyword Planner allows you to punch in keyword phrases to see the expected reach and costs for a particular keyword phrase.
Here's one more expense to remember. Whether you outsource or use in-house talent, you will need to pay a professional to manage your ad campaigns and your landing pages. Sales conversions are hanging in the balance and you want a pro to optimise your campaigns for maximum profit.
How Long Does it Take To See Results?
The short answer: Almost immediately.
The long answer: It usually takes a campaign manager a couple of weeks to open your PPC accounts and create your campaigns. Producing sales funnels and landing pages could add to the time frame.
But once you publish your ads, they will go usually go live within an hour or less.  How quickly you see results depends on your ad spend and the size of your campaign audience.
Typically you will want at least 50 to 100 clicks before you start to make decisions about optimising your ads. You need a larger sample size before you can accurately make any determinations from your ad metrics and performance.
The Bottom Line
Hopefully, you can now answer the question, "How does PPC work?"
As you can imagine, most business owners do not rely on PPC advertising alone. They may use a mix of PPC, organic search results, engaging social media accounts, YouTube videos, and more.
But PPC is probably the most popular way to market your company and get sales. You can get started immediately and begin seeing results in a relatively short period of time. This is much faster than most other strategies which require a longer time frame before you see results.
Ready to start a career in digital marketing and become a PPC specialist? Check out the latest paid search jobs.