This year, pay-per-click (PPC) will remain one of the world's leading online advertising models, which can help you increase sales and boost your business. However, previous years' rules applied in PPC advertising are not remaining the same.
We live in a time of rapid change, which affects everything – customers' shopping habits change, technologies available to marketers progress.
Also, occasional changes in Google's algorithms lead to inevitable changes in websites and social networks functioning, including PPC ads. Therefore, to achieve the same results as in previous years, you will have to work smarter and follow new trends in PPC campaigns.
To stay competitive, we bring you the ten hottest PPC trends, according to top AdWords agencies and PPC specialists. So try to implement them as soon as possible!
​Use the power of PPC Automation and Artificial Intelligence.
PPC automation is not a new trend, but the predictions of marketing experts state that in 2023 it will be more popular than ever.
We expect that more and more markets will turn to automation because by having all the necessary data, they can make informed decisions and remain competitive – depending on the available tools and platforms they use for advertising.
Automation keeps your work to a minimum by saving you time. It improves your sales results by creating ads with compelling copy, keywords, images, targeting the right audience, and other input settings. Automation is also analysing your output and raising your ROAS.
Artificial Intelligence (AI) and PPC automation are closely related, as AI can make advertising more effective. AI can predict which ads you should bid on – those that can bring you quality leads and improve your ROI.
Thanks to machine learning, AI can analyse customers based on demographics, previous user sessions, online activities, predicting their behaviour.
The obtained information helps create campaigns that generate conversions and pause ads' unsatisfying performance. Experts expect that the use of AI in 2023 will be at its peak to create effective automated PPC campaigns.
​Optimize PPC campaigns for voice and visual search
Voice searches are becoming increasingly popular! According to statistics, in 2023, one-third of the United States population uses voice searches, while 71% of customers prefer to conduct voice searches rather than typing.
What does that tell you? Voice-based shopping is becoming a reality. To stay competitive, optimize the text of your PPC ads in "natural conversation" language, including frequently asked questions about business hours and store openings.
You'll need long-tail keywords and questionable keyword formats. Let's go back to trend number 1 – with the help of automation and AI, it will be much easier to predict customer needs.
Google and Bing are pioneers of visual searches – they allow users to submit photos instead of typing queries.
For example, Google developed an app, Google Lens, that allows users to take or submit a photo and performs a search. That way, customers can find items they are looking for faster. Customers conducted more than 1 billion searches on Google Lens in 2019, growing in 2023.
To take advantage of visual search in 2023, create a gallery of photos of all your products or services for your PPC efforts. Make sure to add alt text to all the images to increase the accessibility of your ads since only 11.4% of image results on Google Lens have it.
​Enable your customers a virtual reality experience
Interest in virtual reality (VR) is growing with more and more people. Therefore, VR is increasingly used in advertising campaigns, as it represents a bridge between the personal experience of the customer and taking the desired action.
For example, thanks to VR, your customer can try on a new piece of clothing from the comfort of their home and make an informed purchase decision. The digital experience changes the physical, concluding that VR improves the user experience and takes it to a new level.
Including a VR experience in your PPC ads can result in a higher conversion rate. Create an enticing ad that invites your customers to try your products and services via VR – it'll be a significant and compelling call to action.
​Change audience targeting and segmentation
PPC campaigns must first and foremost be visible to customers to achieve success. Experts estimate that in 2023, marketers will pay equal attention to the keywords of product descriptions and features that describe their target audience.
Careful analysis of audience targeting and segmentation can bring you the audience you want.
Audience targeting and segmentation based on demographic, geographic, psychographic, and behavioural criteria can bring results you want to achieve with your PPC campaigns.
​Make diversification strategy
Google is the most famous search engine. The Internet has 4.7 billion users, of which 4.3 billion are Google users – which would mean that this powerful search engine holds a 92% share.
However, this is not a reason to link your PPC campaigns only to Google. Although it has the most significant number of users, the competition on Google is the greatest, so we should not neglect other advertising platforms. These are Bing, Amazon, and Microsoft Advertising.
We are not saying that you should choose between Google and these platforms – the key is diversification – take advantage of all of them.
For example, Google Import has a feature to place all of your existing PPC campaigns on Microsoft Advertising. Also, it would be best if you didn't overlook the power of Amazon, one of the world's most famous sales platforms.
Although Google has the most significant number of users, we cannot assume that its visitors have buyer intent. You can't say that for Amazon.
Diversification can be the key to your success in 2023. Therefore, implement it in your PPC strategy as soon as possible.
​Stay on track with the new ad format
One of the most significant changes expected in the PPC ad market in 2023 is ad format. The Expanded Text Ads (ETA) format will be discontinued.
Merchants will be able to pause, remove or produce existing ETA ads, but from July 2022, they will no longer be able to modify them or create new ones.
ETA ads will replace Responsive Search Ads (RSA). RSA works a little differently – you can create up to 15 titles and four descriptions of RSA ads.
Google will test different titles and descriptions over time to find the best and most effective combination. It's worth the effort to create an RSA – the more combinations you enter, the better your chances of making a win, which search engines will recognize.
You have time to prepare for the abolition of ETAs, so start introducing responsive search ads today.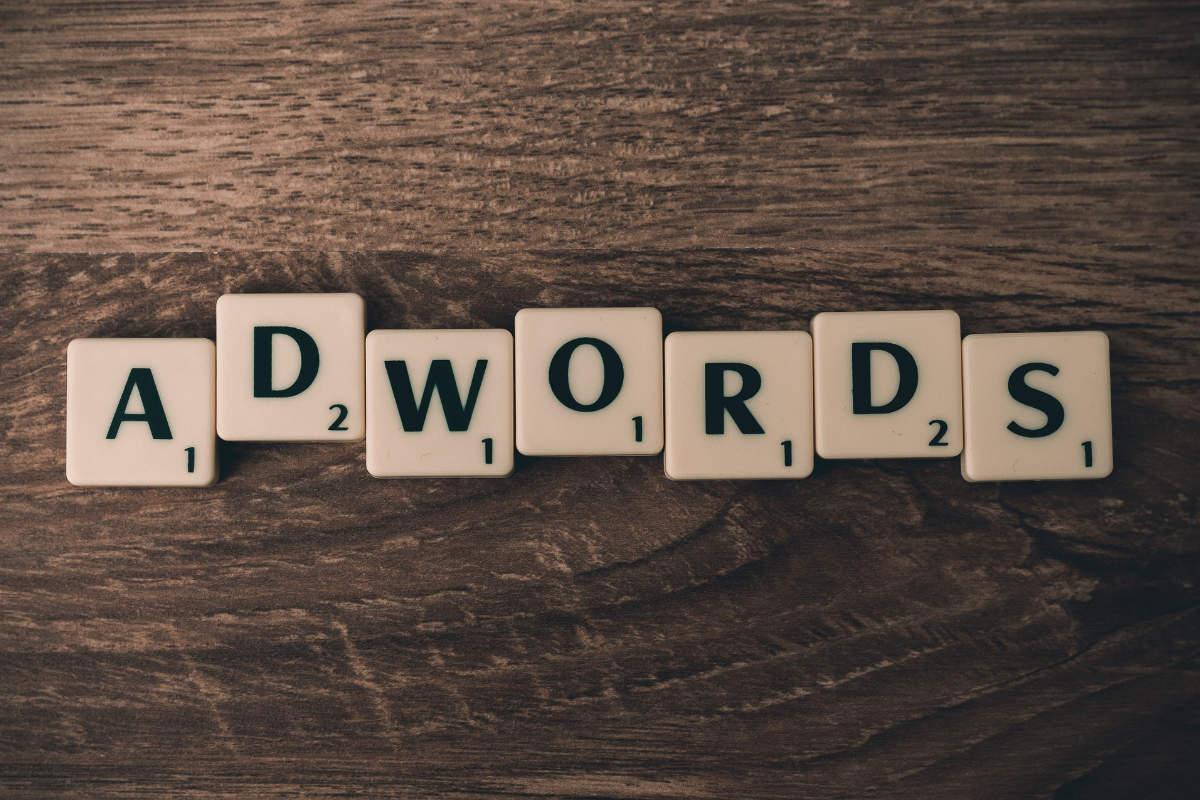 ​Expand PPC campaigns to social media platforms
Today, people don't use social networks only to keep in touch with friends and family. They look for entertainment, information, and even shopping.
Given that the number of social network users in January 2022 was 4.62 billion, you shouldn't miss the potential of social networks for PPC ads.
When we say social networks, we don't just mean Facebook – there are also Instagram, LinkedIn, and of course the rising star – TikTok.
TikTok is the network you need to advertise on. In January of this year alone, TikTok had 1 billion active users! TikTok users spend 850 minutes a month watching videos.
Creating a TikTok video ad will not require a production team – this social network has many predefined features that will allow you to create quality and exciting material. The ranking of your video doesn't depend on your budget only, even when it comes to PPC ads. If users like your video and watch it frequently, it will rank better.
​Collect first-party data
Another key trend for 2023 in PPC ads is collecting first-page data (1P data) to help create more effective PPC strategies. Important first-page data includes demographics, shopping history, website activity, email engagement, sales interactions, support calls, customer feedback programs, interests, and behaviours.
As data protection becomes more stringent year by year, this could be the last chance to gather as much important information as possible directly from your customers.
​Don't forget about SEO – it impacts PPC!
SEO and PPC have always been a synergy that complements each other – SEO was in charge of organic traffic, while PPC ads quickly raised the site's visibility.
Some studies say that SEO affects the number of clicks your PPC ads receive. Those studies showed that the better the site ranks in the organic search results, the higher the click-through rate on PPC ads.
However, in 2023, SEO will impact the performance of PPC campaigns. While short-tail keywords are the holy grail of SEO you've been trying to rank for months (or years), focus on long-tail keywords to optimise your PPC campaign.
Since much of your search will come through voice search, where natural conversational language is preferred, focus on phrases that people often search in the domain of your business niche.
​Work on mobile accessibility of your ads
Statistics say that 70% of all paid search impressions come from mobile devices, and 53% of users leave sites that take longer than 3 seconds to load.
Given that in the United States last year, almost 277 million users accessed the Internet via mobile phone (and that number is constantly growing), this fact should not surprise us. Keeping in mind the amount of traffic coming through mobile devices, optimising PPC ads for mobile users is a burning trend in 2023.