Influencers possess the power to drive audiences in one direction or another. In its traditional sense, you may refer to massive celebrities and famous personalities as influencers.
However, this notion has evolved with time. Today, any individual with a significant number of followers on social media can be referred to as an influencer.
You must have come across the trending marketing strategy called Influencer Marketing. Today, Influencer Marketing is swiftly turning into a mainstream online marketing strategy.
In 2019, Stackla surveyed 1,590 consumers and 150 marketers across the U.S.A, U.K., and Australia. The findings of this survey revealed that people were about ten times more likely to buy a product upon viewing it on a friend's social media post as compared to that of a traditional social media influencer.
Does that sound fascinating to you? Learn more about the reasons behind this study and more in the article below.
What is Influencer Marketing?
With the rise of social media, Influencer Marketing has turned out to be an important strategy for brands to advertise their products. It involves the collaboration of brands and online personalities (called influencers) to get them to market the brand's goods and services.
Influencer Marketing involves working with creators and nurturing a relationship with them that enables the expansion of your brand on social media platforms. This is not a one-size-fits-all marketing campaign and needs careful research and planning to benefit a brand.
While Influencer Marketing may be a relatively new branding and marketing strategy, the use of celebrities to endorse brands has been a part of marketing campaigns since time immemorial. A key differentiator between the old and new ways of influencer marketing is that today, influencer marketing goes beyond involving celebrities alone and employs "influencers".
An influencer is recognized as someone who can easily impact the purchasing decisions of their followers due to the knowledge and power they hold and the relationship they have built with their audience.
These influencers are typically niche specific. A celebrity and an online influencer may be drastically different in most ways but a major similarity between them is that both have their set of loyal and enthusiastic followers, the size of which may vary depending on individual influencers.
An example of successful influencer marketing is the strategy adopted by Hello Fresh, a pre-prepped meal kit delivery service.
Hello Fresh collaborated with a range of influencers on YouTube, Instagram, Facebook, etc. On YouTube, for instance, it sponsored videos of influencers like Claudia Sulewski, Kelsey Krepple, etc., and earned their followers' trust. This happened as they chose the right influencers to help them gain new audiences.
Take a look at the following Influencer Marketing Statistics:
Influencer marketing is very versatile in the sense that it can be adopted on a variety of social media platforms. However, the most popular social media platforms for influencer marketing as per marketers are Instagram, YouTube, Facebook, and Twitter.
Myths about Influencer Marketing
It is a common misconception that influencer marketing is all about offering great amounts of money to individuals with a large audience in return for which they speak fondly of your brand and products. This is something that only viral celebrities do.
The influencers that have invested years and years worth of their energy, time, and love to cultivate an audience for themselves are naturally more protective of their popularity and reputation and those that place their trust in them. These influencers are not in it for the money. They may actively use or consume a brand's products to find out whether they like it or not and then may make the decision of marketing the product themselves or not.
Influencer marketing does not guarantee immediate results. It follows a similar slow-and-steady approach like content marketing and social media marketing. Your target is to become synonymous with the influencer, so much so that people automatically think of your brand and/or product when they see images of the particular influencer/s associated with your brand.
Who are Organic Influencers?
It is not too difficult for millennials and Gen Zs to identify when an influencer has been paid to carry out marketing campaigns and when the brand promotion is genuine and trustworthy.  The problem with traditional influencer marketing is that it brings no real engagement and targets the wrong type of influencers. This is why the focus is now shifting to organic influencers who bridge this gap to bring brands and consumers closer to their goals.
Organic Influencers are real brand advocates who actually buy your product or service and make great visual content about it with utmost authenticity and passion which helps gain more authentic and loyal customers to the brand.
Getting promotions from organic influencers reduces the risk of mistrust in consumers that comes with paid promotions. These influencers are closer to their audience – whether it is a hundred, a thousand or a million people.
What makes a difference is not the quantity but the collective influence they have on their audience and their high-quality content that fits brand needs. Even though you might not get the exact kind of content you expect them to create, there is always space for communication of requirements.
What is Organic Influencer Marketing?
Influencer marketing definitely has a great potential to build business awareness and increase sales, but it is quickly being substituted by Organic influencer marketing which tackles two major problems of influencer marketing – trust and high price.
This marketing technique involves either a small or no payment at all and promotes business through people who value the brand with true interest and hence are able to bring the influence onto the audience within their reach.
Research done by stackla.com confirms that consumer purchases can be influenced to about 80 percent by user-generated data, as opposed to less than 10 percent effect by influencers. This backs the fact that we, as consumers, prefer to buy products and services that are reviewed by people we know personally, because we trust the authenticity of the review.
In a summarized explanation, organic influencers are people with established credibility in a certain industry, with a wide audience which they have an influence on, with the virtue of their authenticity and reach.
What is the Difference between Traditional Influencer Marketing and Organic Influencer Marketing?
It is not just the customer growth but also the average organic engagement rate that brings website traffic and brand awareness among the right target audience through this approach. With paid influencers, the ratio of average engagement for each post to the total number of followers is surprisingly low.
A major benefit of organic influencers is their industry-specific reach. You can circulate your brand among specific target groups based on geographic location, interests, jobs, and on different platforms – be it Facebook, Instagram, LinkedIn, or other such popular media. Your reach becomes narrower, more focused, and therefore, engages the audience quicker.
The primary difference between the two approaches comes because the goals of the two differ. The paid influencers are mostly only concerned about rendering their service in return for the payment they receive. On the other hand, the organic influencers are already interested in your product and can provide real feedback about it to your consumers.
There is no denying that paid influencers have a larger audience to serve. But what holds the customers and retains their trust in the brand is organic influencer marketing. It not only builds closer connections but also converts more new customers as compared to traditional. It creates a win-win situation, where the brand gets free exposure from the influencer's content and the influencer gets to talk about the brand they value or merely have a good relationship with.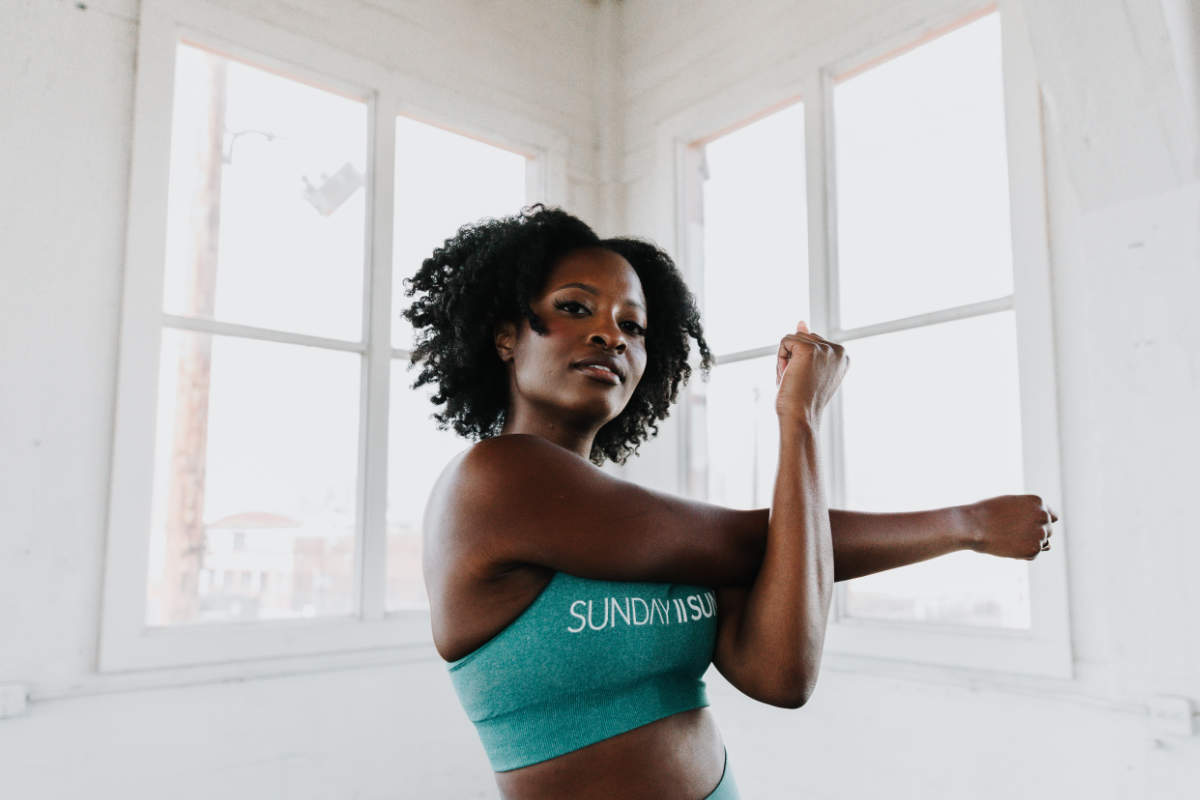 Benefits of Organic Influencer Marketing
Considering the high payments that businesses make to influencers for these promotions, organic influencers marketing is extremely cost-effective. Small size businesses cannot afford to spend high rates on influencers and thus suffer the risk of limited exposure. Organic influencer marketing is suitable for all types and sizes of brands, especially those with limited resources.
Brands want to increase the budget without increasing expenditure. One cannot compromise on marketing but when there's a scope for spending less and benefitting more, why should one shy away from employing organic influencers?
Your Guide to Earning Organic Influencers
For your brand to dive into the community of organic influencers, you need a well-planned strategy that helps you navigate through the process and find the right brand advocates for your company. We have made the task a bit simpler for you with this guide –
Set a goal: The first task you need to do is clarify your goal. You should know what you are aiming for, whether it is an expansion in the audience or an increase in sales. This will help you determine what you want to tell your audience and how you want it to be told, what audience you want to engage, and what type of influencers you want to aim for.
Find the right influencers – the effectiveness of your marketing will depend a whole lot on the influencer you choose to promote your brand. It is important for you to sift through the huge variety of influencers that are available in the industry to pick and choose the one that fits you best. It can be a challenge to know which ones to reach and which ones to reject and come to a conclusive list of potential influencers. To help you in this process, you can use Influencer Marketing platforms that bring the best choice for you by filtering.
Track your influencer's outreach: To ensure the right candidate is selected for being a brand advocate, notice the work these influencers are already doing. Know which campaigns they have been a part of and what they're currently doing. It is a bonus if you can get hold of the performance metrics of the influencers to know how well they are already doing.
Form trusting relationships with influencers: Now that you have identified all influencers you wish to work with upon carrying out successful research on them, it is time to take action. Approach all the influencers you would like to work with, with the intention to form rapports with them that lead to long-term relationships. This makes the process of organic influencer marketing a long-term commitment and not a one-time effort. Still confused about how to go about it? Follow the following steps:-

a) Offer mutually beneficial options – Conducting research into your choice of influencers will help you know about the kind of advertising they prefer – shout-out posts on Instagram or perhaps a post swap on YouTube. With this information, you can approach the influencer with an offer that includes these as well as something that benefits your brand too.
b) Send across gifts/gift vouchers/samples – Who doesn't love gifts? Sending out free samples of your products to an influencer can enable your brand to gain a much-needed boost of awareness. These free gifts work as elements of surprise that can in turn benefit your company.
c) Repost influencers' content – Sharing an influencer's content on your company's social media handle is another way to gain their attention. Make sure that you do not overdo this strategy because then it could prove to be disadvantageous.

Weigh the value of ROI on your organic influencer marketing campaign: By now your marketing campaign may have taken off, various influencers must be rolling outposts to endorse your brand or product. The next step is to measure your return on investment. You can do this with the help of UTM tracking. Read more about UTM tracking for digital campaigns. Tracking the progress of your marketing efforts will help you learn about how much reach your brand is gaining, whether the engagement has increased or not, is your brand growth better in comparison to your competitors, etc.
Conclusion
The authentic nature of organic influencers can drive people to buy your products and services and can lead to them turning into real brand advocates. This is primarily why companies today prefer to opt for marketing strategies that enable them to earn organic influencers.
This article discussed what influencer marketing encompasses, the meaning of organic influencer marketing, who organic influencers are, and provided a guide to earning organic influencers for your marketing campaigns.
Want to dive deeper into the world of influencers and social media, explore ingenious social media campaign ideas for rapid business growth! Read the full post now.