Are you running a business that is in need of someone with a strong background in marketing? Do the titles in your job postings have trouble getting attention?
If so, then you should consider giving new marketing job titles to your positions.
It is important that you give potential candidates an idea of what they would be doing. Titles should also have enough mystery to provide a new challenge in their careers.
With our knowledge of marketing jobs, you will be able to come up with a title that will win you the perfect candidate.
Marketing Job Titles
Marketing Manager
One important marketing job to provide to job seekers is the marketing manager, which focuses on creating and applying strategies that ensure profits for the company. This professional must have a clear vision of who the company is targeting for its products and services.
Candidates must be able to conduct research on trends and news in the field you operate in, as well as keep an eye on your budget.
Any managing position requires looking after teams. This means that candidates must be willing to provide guidance and motivation so that everyone else does their jobs.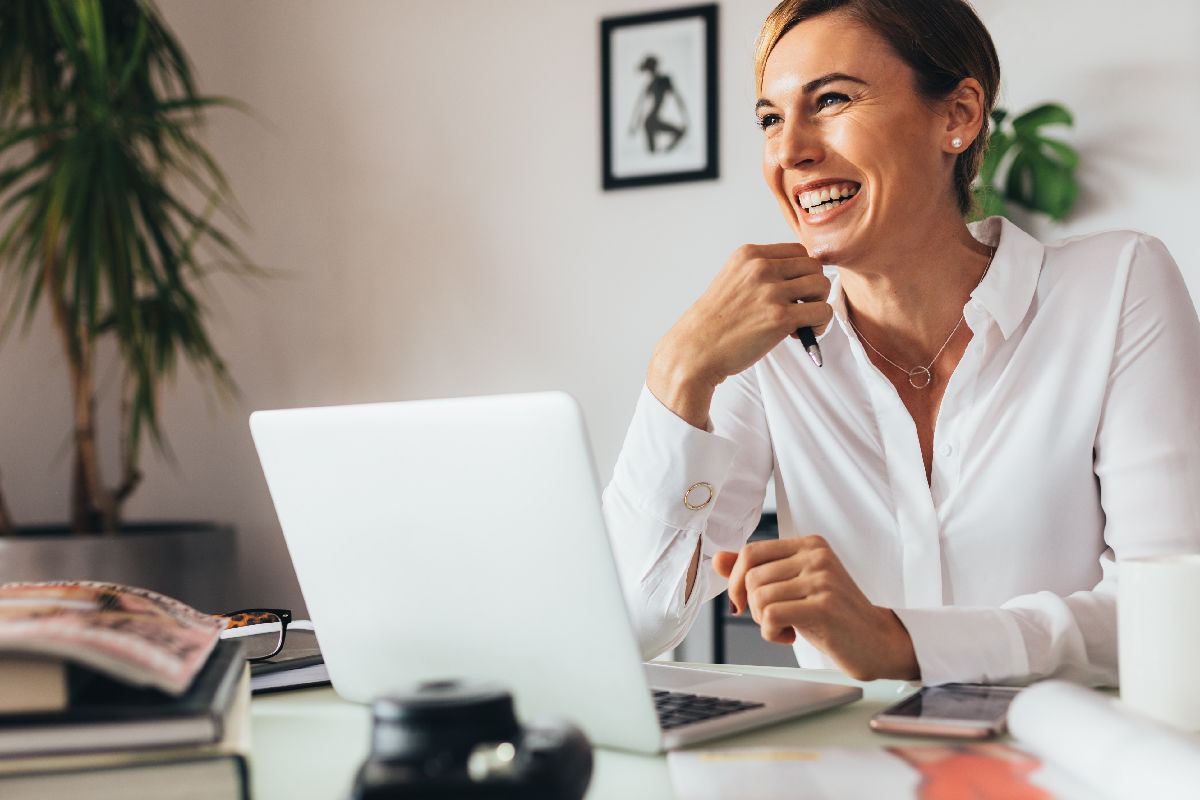 Public Relations Specialist
Some marketing positions don't have to have the word "marketing" in the title to detail that kind of work.
One prime example is public relations (PR) specialist. This person takes on similar roles as the marketing manager in regards to communicating with many people.
Include in the marketing job description that the candidate should be able to help create a reliable reputation for the company. In addition to making sure that everyone on your team is focused on their tasks, the PR specialist must manage the brand through press releases, press conferences, and other special events.
Communications Manager
Speaking of communication, one way you can find someone to fit your marketing needs is with a communications manager position. This role can help job hunters find their dream gig by giving them a wider range of duties instead of specializing in one area.
Explain that you need your candidates to be able to promote your products and let the public know what your brand is trying to accomplish. This person will get to arrange press appearances with big names in your field, create newsletters for your company, and promote your services on social media.
Content Creator
Your company may get the attention who specialize in the content aspect of promoting your offerings.
In this case, one of the best marketing jobs to advertise is a content creator. This person must use their writing and editing skills to produce marketing material.
Advertise this role to people who have backgrounds in writing and editing, even if their previous experience wasn't always in a marketing role. You can use this candidate to create blog posts about your products, as well as write promotions for upcoming releases and events that your company will be involved in.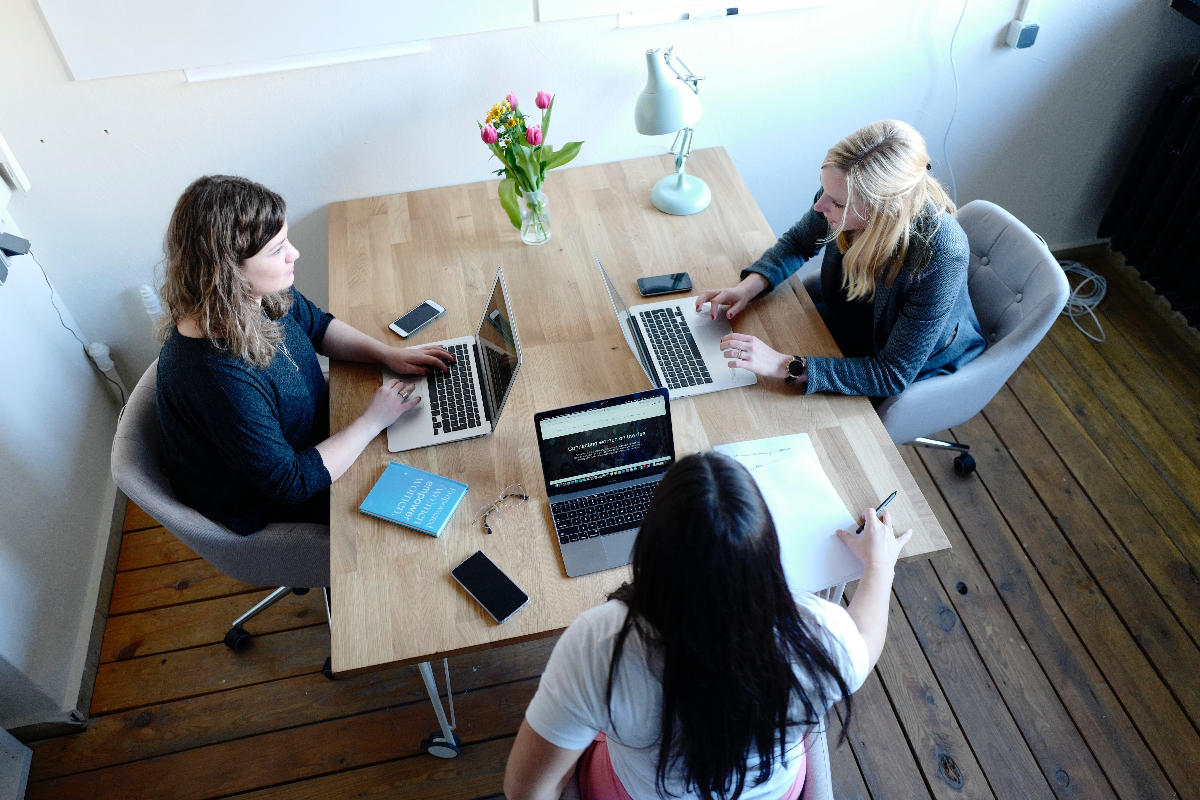 Digital Marketing Manager
Does your business specialise more in the digital world than running a brick-and-mortar shop? If so, then you should consider creating a position titled "digital marketing manager" so that you can attract people who have experience reaching people outside of one area.
Like with a regular marketing manager, this digital alternative will be responsible for understanding trends in your business and helping you reach your financial goals.
However, this professional must have an understanding of terms like Search Engine Optimization (SEO) and Pay-Per-Click (PPC) to create a digital audience and understand what customers are looking for.
Creative Director
There may be candidates out there who are knowledgeable in more than one aspect of promoting services through content. In this case, you can advertise a creative director to people who are used to or desire to wear multiple hats while getting your company the attention it needs.
This person will be in charge of coming up with new ideas for advertisements and making your products sound useful in a variety of situations. They can manage copywriters, sales teams, artists, web designers, and marketers to combine the best of what they can offer into one campaign.
Marketing Data Analyst
It is important for you to have someone on your team who can look into more technical aspects of marketing your brand. That's where marketing data analysts come in, as they can figure out what products will bring eyes to your company and the best ways to ensure their functionality.
Your marketing data analyst should be able to look into trends of how products in your field are made and potential, as well as popular tools in production. They should also know what customers are looking for in a product and how you can advertise your production to satisfy their needs.
Digital Brand Manager
Another role that allows people to show off their digital marketing skills in the digital world is the digital brand manager. Those considered for this position should be able to advertise your services through more than just catchy slogans and long descriptions of your products.
The best digital brand manager will be able to show off your brand in a fun way, such as through photos, videos, logos, and infographics. This will allow visitors to your website to get a sense of fun and excitement from your company without seeing a lack of professionalism.
Creative Assistant
Some of you may be looking for someone to fill an assisting role that will allow them to move up to a marketing role that requires more experience.
In this case, you can request the services of a creative assistant, which should give candidates a taste of what they can expect from marketing assignments.
The creative assistant's tasks will be a mix of communicating with customers and potential business partners and handling digital marketing. Giving them to work on content creation for blogs and graphics will allow them to expand their capabilities to other areas when needed.
Marketing Technologist
Another marketing role that handles the more technical aspect of getting your name out to the world is the marketing technologist. Those who fill this role will need to know the best ways to produce your offerings so that they can figure out if any improvements should be made.
Make sure that your marketing technologist is in communication with the production team in-person and online to ensure this process. This will allow the individual to create a strategy that improves production and give customers evidence that your team puts functionality over appearance.
Customers will appreciate knowing that your company takes its time in manufacturing to give them the best product possible.
Marketing Automation Specialist
Marketing can be used by people with a variety of backgrounds, including those that specialise in software. In this case, you can hire a marketing automation specialist, who will make sure that your digital marketing channels are working on a regular basis.
This person will be in charge of creating strategies for the use and monitoring of software for social media, blogs, email, and forums. Marketing automation specialists will also need to be aware of the need for improvements in security so that they can stay ahead of the competition.
SEO Specialist
As we mentioned before, SEO is important for understanding what specific products and services potential customers are looking for. With an SEO specialist, you will be able to attract people who know how to use the right phrases to get your company high search ratings on Google.
Let potential candidates know that you need someone who knows how to use keywords and structure sentences to include the words that customers are thinking of. This person should also be able to help blog writers produce content that relates to customers and points them in the right direction.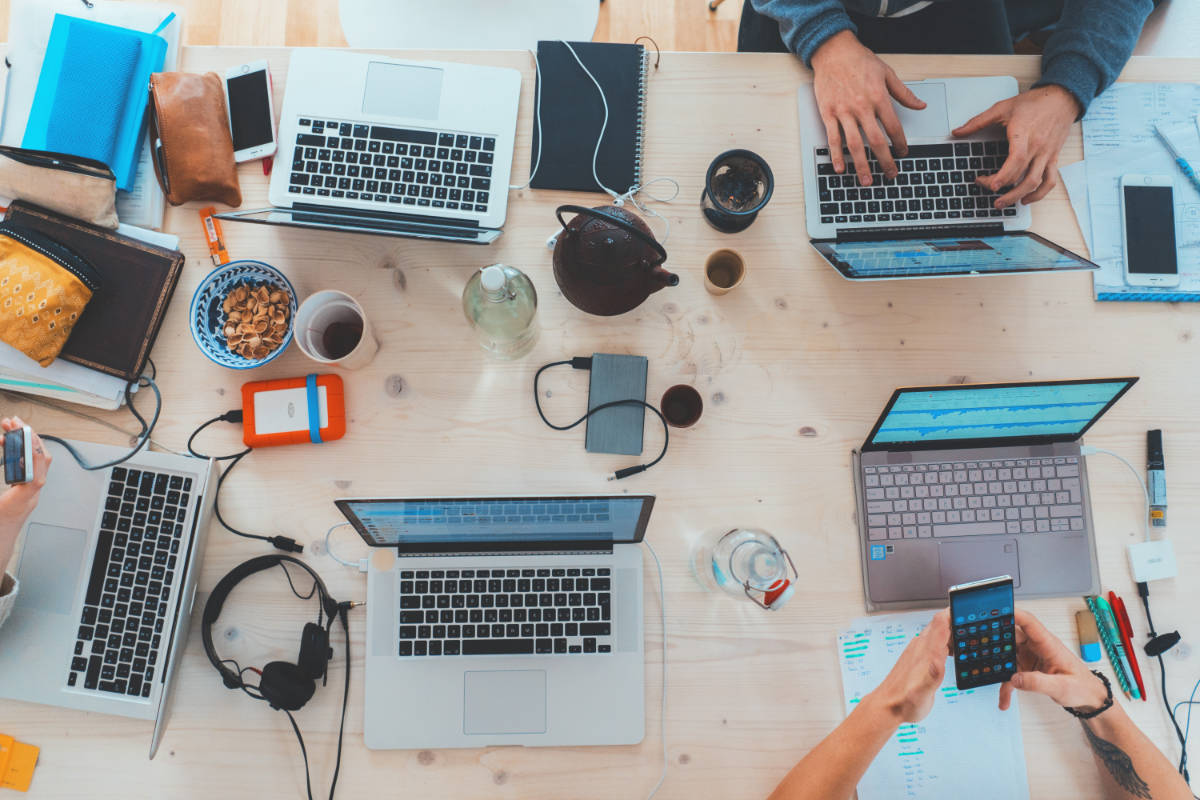 Social Media Strategist
Social media makes a positive difference in your ability to promote your brand by giving you different ways to create marketing content. With the growing use of digital communication, especially social media, it helps to have a social media strategist to show you how to make the most of fun content.
With this title, candidates will find trends when you use Facebook, Instagram, Twitter, and similar sites to show off videos and photos of your products and services. This will allow you to see which sites are getting more attraction and how to boost viewership on others.
Social Media Coordinator
Are you looking for someone who has a more hands-on approach to creating fun content for social media? If so, then you should post a job for a social media coordinator so that you can find someone with the right ideas for making your brand's voice more relatable to the regular customer.
This person will be in charge of what content is posted to what site, as well as how to improve their phrases, images, and videos to be more engaging. The social media coordinator can also include content that features your team so that your brand has a face and is more relatable to viewers.
Community Manager
Another title that you can give to people who are looking for a job that lets them interact with customers is the community manager. While this role involves keeping your appearance on social media active, it also involves maintaining relationships with customers in other ways.
Community managers make themselves available to customers who have questions about a company's services. These questions could be about how your products are made, when you will release updates, and how they can use your offerings.
You can have this professional talk to customers on social media pages, forums, emails, and Q&A pages to let customers know that you are always available for them.
Marketing Consultant
Does your company focus on helping clients create their own reputations and voices for their brands? If so, then you can advertise the title of "marketing consultant" so that you can find someone who has experience giving people advice on how to bring attention to their services.
Your marketing consultant will need to study the marketing strategies of your clients and find out how they can keep up with today's trends. This person must consider how clients produce, supply, price, and advertise their offerings so that they can stand out from rivals in the field.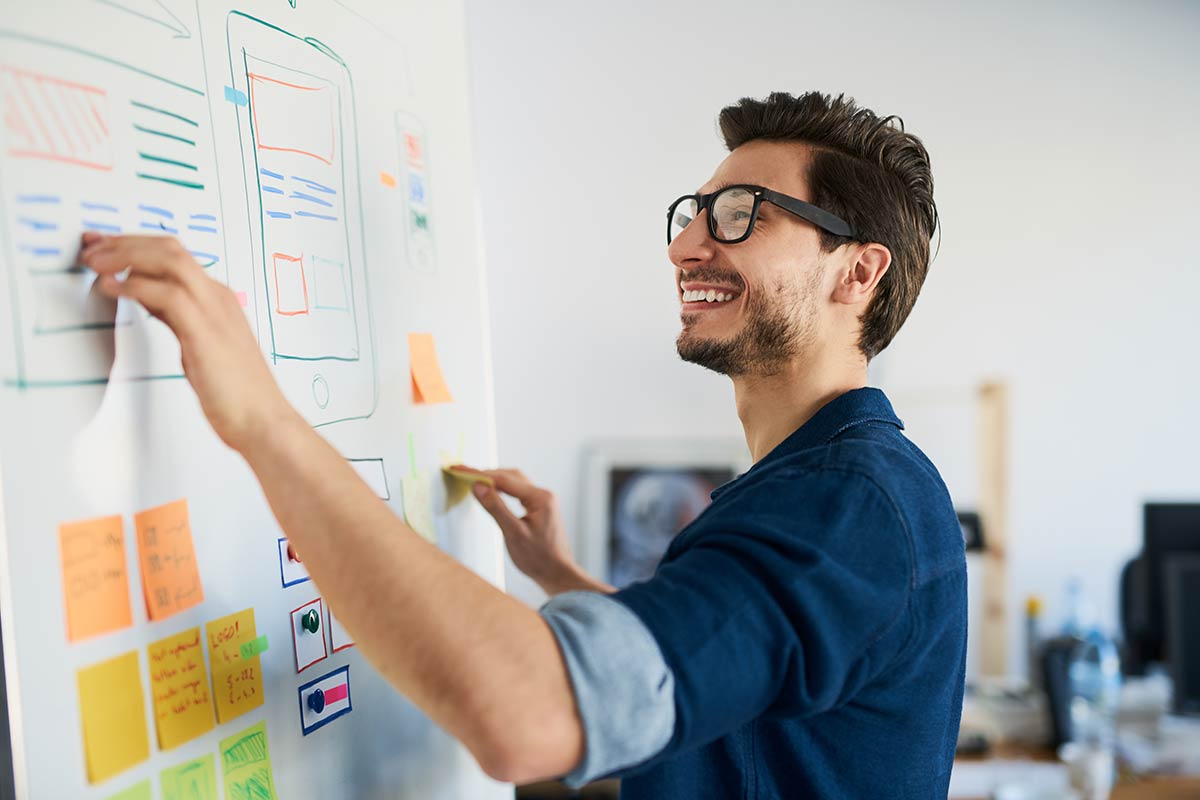 User Experience Manager
Are you trying to come up with marketing job titles that promote developing a better understanding of your customers? If so, then one that we suggest is the user experience manager, which will go toward someone who can cover the behaviour of customers and what they want.
Advertise this position to someone who knows how to use technology to point potential customers to your offerings. This person will be in charge of managing teams of people who create content for blogs and social media so that you can research customer behaviours and habits.
E-commerce Marketing Analyst
Another way in which you can use marketing to get more eyes to your brand is through the e-commerce avenue. This option takes advantage of people's use of technology to find the right products and special deals, and an e-commerce marketing analyst position will help you find an expert.
Advertise this role to someone who can follow patterns that customers make with online purchases so that you can better show off your products.&
The e-commerce marketing analyst should also be able to study social media and competitor's websites. This will help you improve how you get people's attention.
Our Take on Marketing Job Titles
The best marketing job titles are those that give candidates a good idea of their tasks while also leaving room to discover new skills. This will allow you to find someone who is eager to grow in the marketing world and make advertising fun.
Some titles specialize in a certain technical or social aspect of promotion. Others provide the chance to have a broader reach in creativity.
With these titles, you will be able to find the right person to get your brand the attention it deserves.
For more of our marketing expertise, check out our guides and bring more eyes to your business.
Check out: Our Digital Marketing Salary Guide