Communications are the backbone of any successful client relationship – and are especially vital in the digital marketing industry.
Without an engaged dialogue, you're either spinning plates, shouting into a void, or left twiddling your thumbs while you wait anxiously for a response that never comes!
Even if you're 100% confident you've created a gold standard campaign that will blow your client's KPIs out of the water, you can't forge forward without feedback, so it's essential to business growth (and, let's face it, getting paid).
Today the DigitalMarketingJobs team looks at WordPress feedback plugins, the alternatives, and why they're a must-have for any digital marketer who wants to take their client communications to the next level.
Why is Direct Client Feedback so Relevant to Digital Marketing Pros?
A proactive feedback strategy helps you get a firm grip on your client's needs and opinions, so that you can craft exceptional digital marketing projects.
Award-winning digital marketing isn't built by a one-person band.
Rather, it's a collaboration between marketer and client – blindly developing campaigns without feedback will always be a shot in the dark, even if you're a highly experienced professional.
Delivering On-Spec Project Quality
In an ideal world, every project you work on has a comprehensive brief, clear objectives, a fully-fledged brand TOV, and all the moving parts in place.
Realistically, that's not so likely!
Client preferences evolve along with their user community needs, and it's common to send a campaign draft up the approval food chain before you get the green light.
So, if you don't engage with a feedback process along the way, you risk needing to go right back to the drawing board when you thought you were over the finish line.
Client feedback helps you understand and appreciate your client's perspectives, aspirations and requirements, adding oomph to your knowledge of their spec, and what they're after that isn't necessarily written down in black and white.
When we add remote working to the equation (Upwork predicts that 22% of working Americans will work from home by 2025); that back and forth interaction becomes even more important.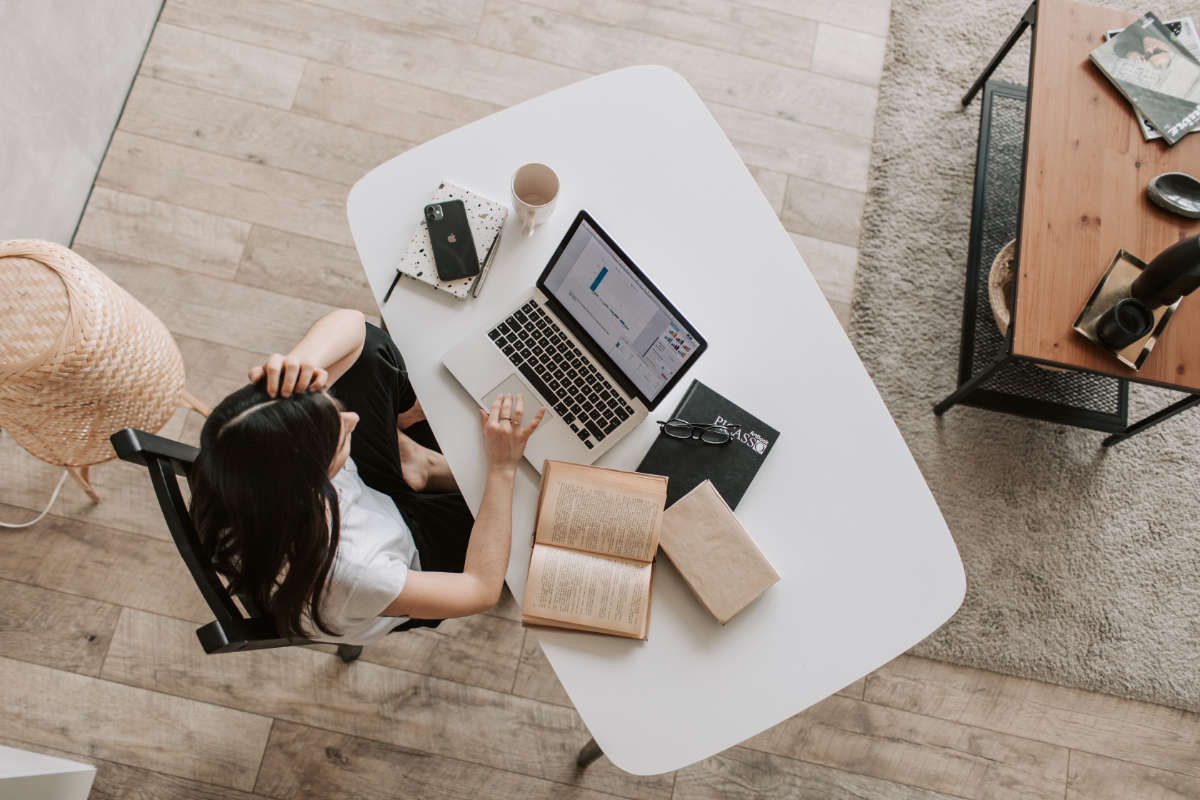 Up to a quarter of workers could be based from home
Streamlining Your Internal Business Processes
You can send an email each time you've finished a step in your project or need approval for a web page – but anything that adds manual time can be a hurdle to efficiency.
Live, ongoing feedback plugins allow you to keep your client in the loop, show them what you're working on, and leverage their ideas to add value to your digital marketing service.
Gathering feedback online is considerably speedier than trying to schedule a mutually convenient phone call every time you reach a milestone.
Emphasizing Customer Value and Appreciation
Everybody (yes, everybody!) likes to be asked for their opinion.
Why? Because when we're asked to provide our input, in either a personal or professional context, it means:
The other party cares what we think.
We're part of the process.
Our thoughts and insights are valued.
As a digital marketer, your client isn't a bystander but a primary stakeholder in the success of the campaigns, promotions, web content, or social posts you design.
Getting them involved demonstrates that you want to actively engage your client  – and equally avoids micromanagement!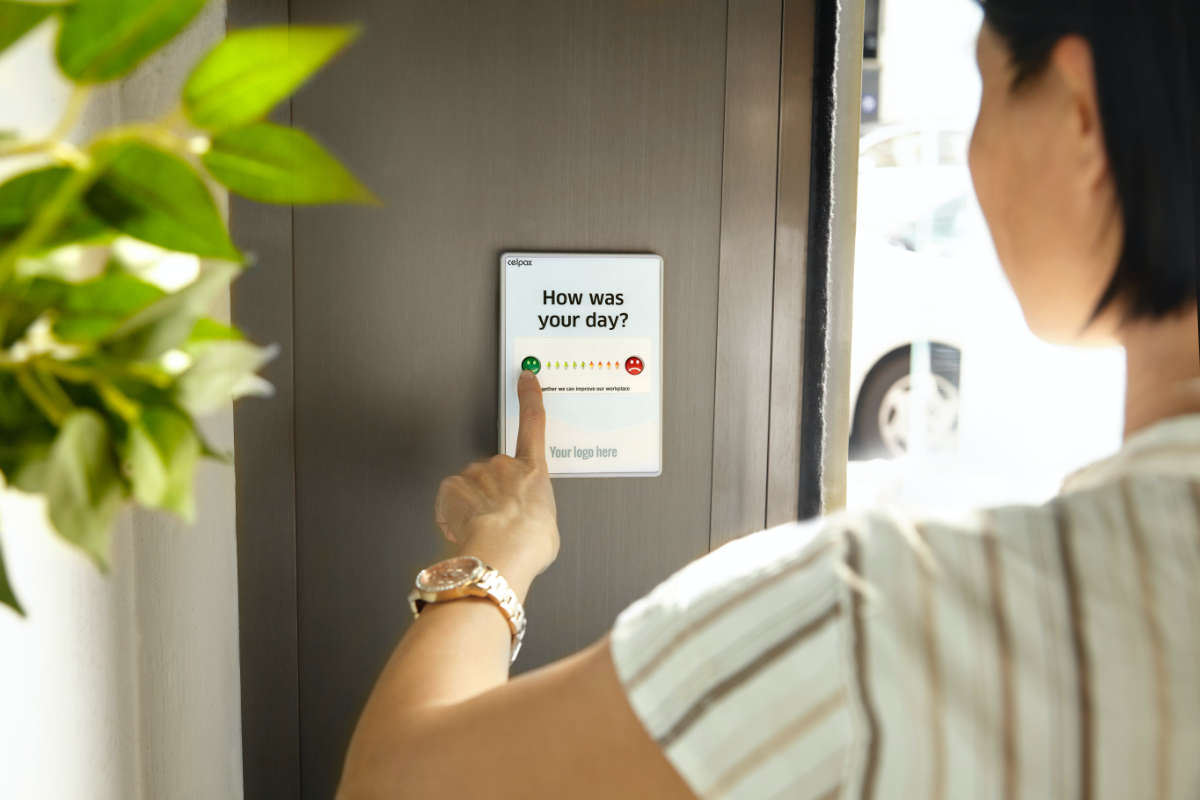 Requesting feedback makes clients feel valued
Conveying an Image of Professionalism
Some of those less relaxed client relationships occur because managers don't have any oversight of progress or timescales or feel like they're at arm's length from their contracted digital marketing work.
That's never a good position to put somebody in who, at the end of the day, you're expecting to pay your salary or invoices!
Feedback isn't only about the assurance that your work is up to scratch or that it fits the brief but showcases a professional, open and responsive approach.
A digital marketer who seeks feedback and can take constructive criticism, as a beneficial tool to improve the quality of their work, will always be in far greater demand than one who likes to work in isolation.
Quantifying Client Satisfaction Metrics
As digital marketers, we live and breathe metrics, whether that's:
Bounce rates or website conversions.
Time spent on each page.
Traffic volumes and sources.
New vs. repeat visitors.
Cost per click or lead.
Those same monitoring skills apply to your clients, as they do to their knock-on performance in terms of revenue, visibility, and SERP rankings.
If you have, say, a 90% approval rating, you can also use that information in your own resume or digital marketing portfolio to validate your skill and client satisfaction levels.
Expediting Project Approvals
There's nothing fun about chasing clients continuously for approval – and you'll likely make a nuisance of yourself if you push too hard!
The joy of a WordPress feedback plugin is that it's visual and user-friendly.
You're not bugging a busy manager to approve a new landing page with repeat emails or phone calls; rather, they can flick through the site, examine the content in their own time, and usually provide feedback sooner.
Digital feedback plugins are accessible from any device, so you're not left hanging because your client is out of the office.
You can send a non-intrusive ping to let them know when something new is ready for their review.
Collating Communication Platforms
How many communication platforms do you use regularly? Let's say you work as a digital marketing employee for one medium-sized business – you'll probably have:
Email
WhatsApp
Messenger
Phone calls
LinkedIn
Slack/Basecamp/Trello etc
If you're a freelancer, you can triple that list, adding in every platform and portal you use to liaise with your clients.
It's a lot.
Using one feedback process can massively reduce your admin time, ensure you don't miss a message or forget to return a call, and ultimately mean you finish each project faster.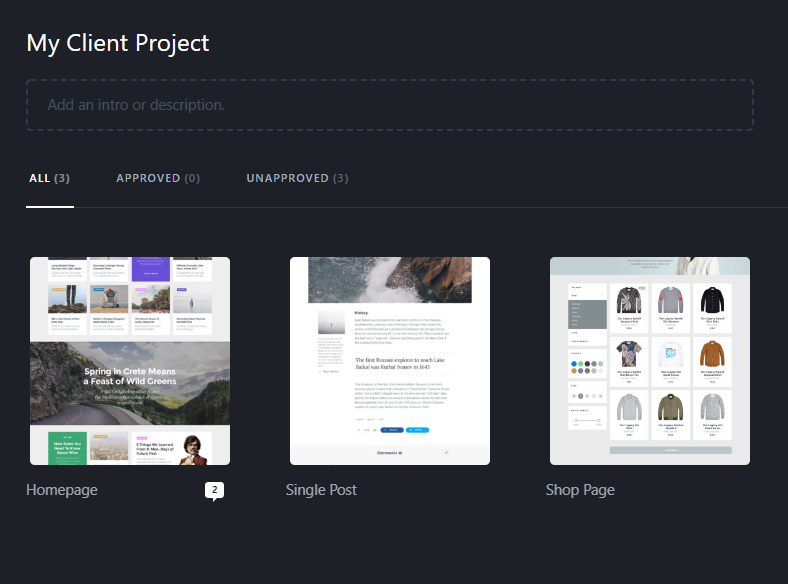 Feedback plugins streamline your workflows
Four Innovative Ways to Collect Client Feedback
So, we've established that encouraging client feedback (and acting on it!) can make a profound difference to your customer satisfaction rates and overall communications.
But, there are plenty of ways to go about it, depending on the nature of your business.
Let's look at four of the most commonly used options in the digital marketing sector and the pros and cons to bear in mind.
1. Client Feedback Forms
Feedback forms can be integrated into your website or used offline. However, the key is thinking about which questions to ask and how to use the responses.
Form tracking software can help extract data from client feedback forms, but the limitation is that you either need to construct a new form for every client or project or use standardized questions that might not always be relevant.
Pros of Client Feedback Forms
The potential discovery of unknown client pain points.
Open-ended feedback option to invite general comments.
Opportunities to improve customer loyalty by addressing needs.
Cons of Client Feedback Forms
Feedback can lean towards the negative if the form is too generic.
Unreliable form returns may render feedback data redundant.
Most clients are unlikely to sacrifice their time to fill in a long feedback form.
2. Email Feedback Requests
Another option is to request feedback via email. This option is preferable in most business spaces since your client can reply to the email form when they have sufficient time.
You'll be familiar with automated email feedback prompts from big retailers – like those 'how was your delivery driver' messages within minutes of an Amazon delivery!
Pros of Email Feedback Requests
Digital feedback requests can be rolled out across all clients.
Responses are more likely than sending a generic form.
Automated emails save time and cost chasing client responses.
Cons of Email Feedback Requests
Emails may end up in a spam folder or be deleted and dismissed.
The response options are normally very limited.
Feedback metrics may be inaccurate or not objective.
3. Project Management Systems
A project management system is a more technologically advanced feedback tool, with the big caveat that you'll have to ask your client whether they're happy to create a user account to access the software.
You can control what they can see within the project dashboard and conceal 'behind the scenes' data or works in progress that aren't yet ready to be submitted for feedback.
Pros of Project Management Systems
Simplifies communication with multiple clients.
Allows a customizable dashboard view.
Enables time tracking to quantify how long you have spent on each project.
Cons of Project Management Systems
Clients may not wish to invest extra time in setting up a dashboard login.
All team members involved in the project may require access.
The project management system may highlight missed milestones.
4. Direct Feedback Collated Through a Plugin
A WordPress feedback plugin works seamlessly because it is a 'self-service' tool. Your client can access your work, send questions, submit approval, or give you a visual example of the changes they'd like you to make.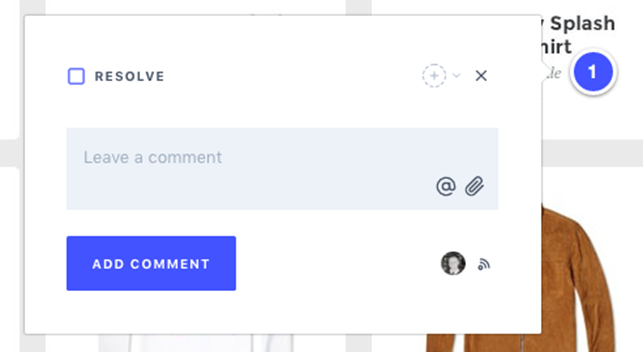 Feedback plugins allow clients to leave direct comments. Image: ProjectHuddle
You can tick to resolve each feedback point, respond directly to your client, and keep track of pending edits through one project dashboard.
Pros of Direct Feedback Plugins
Clients can point and click at any part of the page to leave a comment.
Visual sticky note style feedback forms are intuitive to use.
Easy way to collate feedback through an interactive platform.
Cons of Direct Feedback Plugins
There are thousands of WordPress feedback plugins to choose from.
May invite conflicting feedback from different client team members.
Some feedback plugins may not be compatible with the nature of your digital marketing business.
Tips on Choosing a Great WordPress Feedback Plugin
One of the most popular WordPress feedback plugins is available through ProjectHuddle; it's a quirky sticky note feature that is accessible, user-friendly, and white-label (so it's 100% branded to your business!).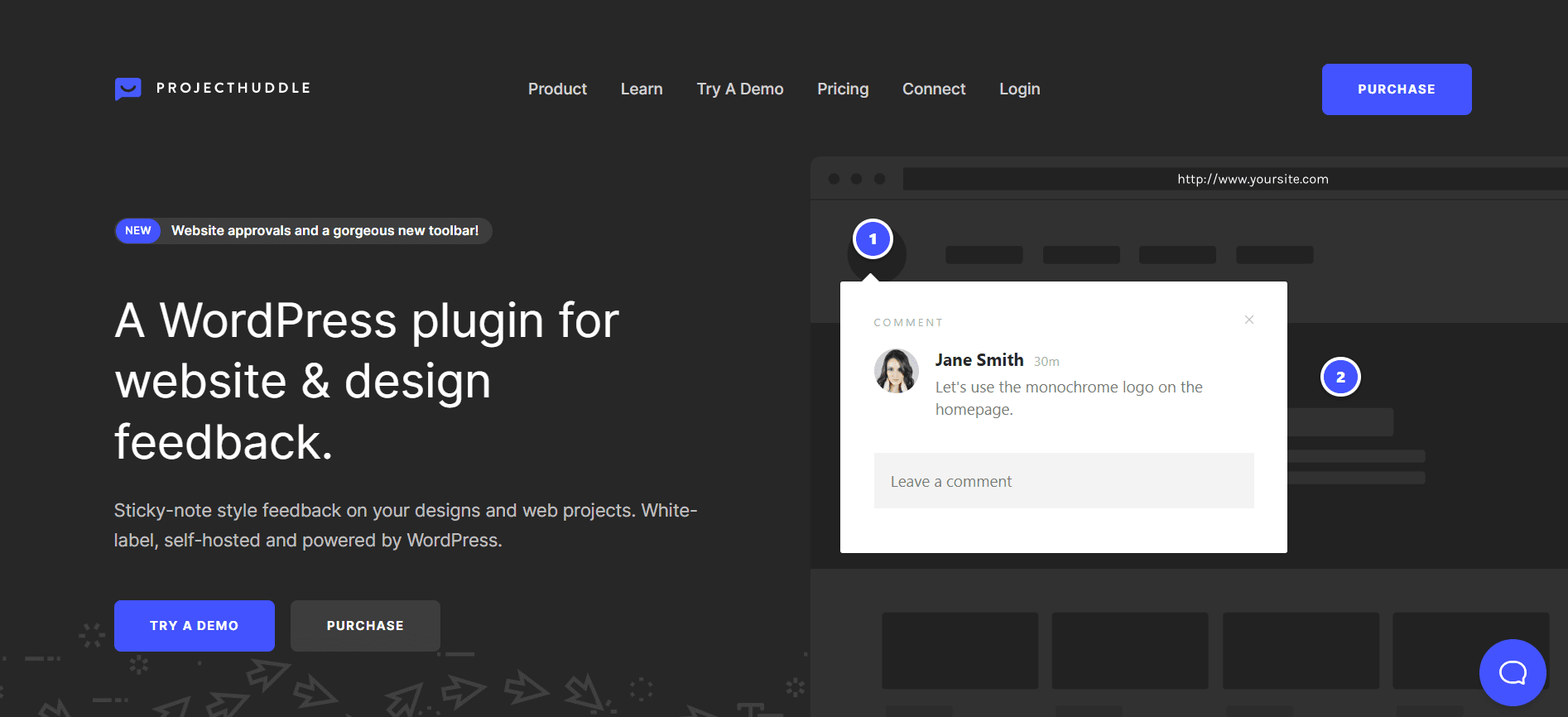 Organized client feedback for designers and developers ProjectHuddle
Why would we recommend ProjectHuddle over the gazillion WP plugins out there?
The secret sauce is that you can create multiple feedback forms across every client site but don't need to fiddle with numerous dashboards – everything syncs back to one parent site, saving you time and effort.
Pretty ideal for digital marketers who want to optimize client communications.
ProjectHuddle is a specifically designed feedback tool created for businesses that use WordPress sites but aren't necessarily developers.
If you're after a quick-fire solution and don't have any coding skills (or a handy development team) in your back pocket, ProjectHuddle is a good bet.
You can have a nose through their Walkthrough Video if you'd like a better idea about how easy it is to use!
Ready to get started with ProjectHuddle? Sign up for a free demo today!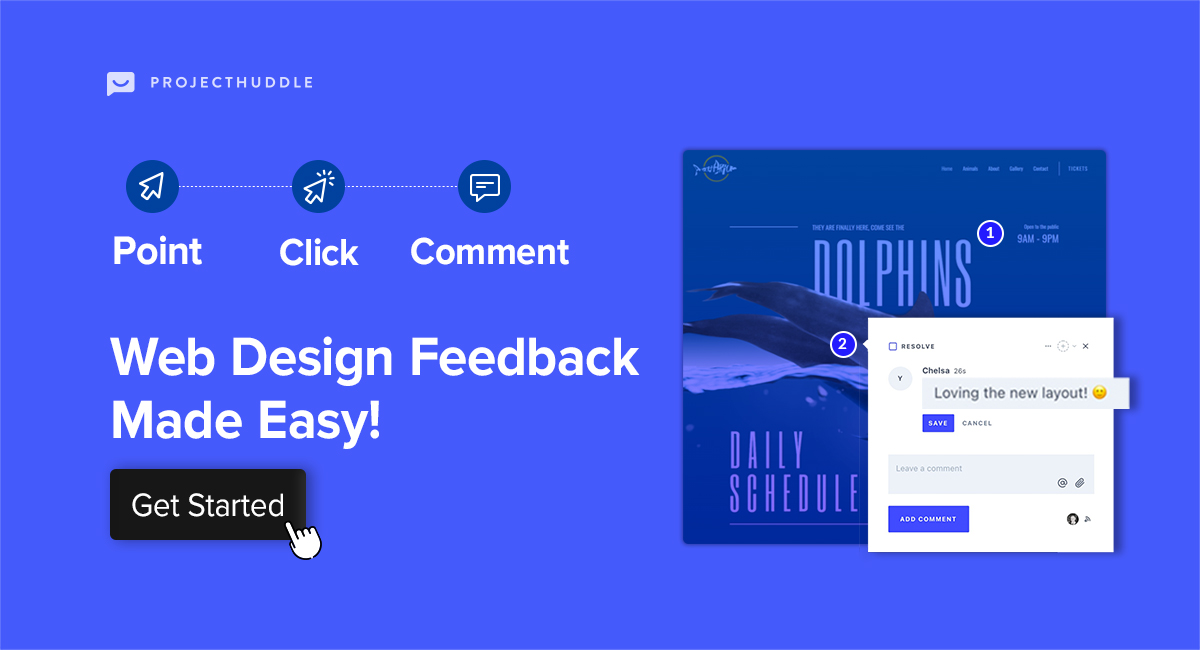 Takeaways: Using a WordPress Feedback Plugin to Collect Client Feedback
Whether you're producing digital marketing campaigns for a business client and need sign-off for your latest graphics or are creating a direct customer promotion, feedback plugins can save a lot of legwork.
There's little worse than shooting off your finished project and then spending days getting increasing coffee jitters with a loud radio silence coming from your inbox.
Take a peek at your last project workstream, and you'll likely see a few of these:
Last-minute revisions
Back and forth conversations
Debates around copy or content
A U-turn on a previously rejected campaign
If you add up the hours and days between each approval stage or the conclusion of each conversation, you'll immediately see how a direct feedback process can slash your downtime.
You can gather comments in one place, and even restore previous versions (if you're using the ProjectHuddle plugin) without adding extra time to your workload.
For clients, it's a win-win, and anything you can do to make their lives more efficient is an extra plus point in your favor.
Visit our earlier guide to Customer-Centric Marketing for more insight into the power of feedback and why it's essential for success.