Global spend on digital marketing and advertising is projected to reach $786 billion by 2026, with an increasing number of businesses vying for a slice of a rapidly-expanding pie. With a growing revenue stream to tap into, starting a digital marketing business could present considerable earning potential.
Let's be clear. The world of digital marketing is an increasingly-crowded space, and making inroads into the industry won't be an easy task. But with the right planning, the right talent and the right tools at your disposal, it could be a lucrative and highly rewarding career venture. If you're able to establish and grow a loyal and varied client base, there's potential for rapid growth and serious profit.
Of course, there are a multitude of factors you'll have to contemplate before you even begin, so let's run through 7 of the most fundamental elements of launching a digital marketing agency.
Doing Your Research
Step one of any new business venture is to carry out ample research. Don't fly into launching your new digital business without understanding your market and your potential customers. Assess if and where demand exists, consider emerging and shifting trends in your industry and, of course, carry out an extensive review of your potential competitors. What do they do well? How do they generate leads and onboard clients? Are they missing something? Do you offer a niche or a USP that your competitors don't? Leave no stone unturned during this crucial information gathering phase.
A free market research tool like Answer The Public is a great place to start, as it'll help you discover what people are asking about online in relation to a particular area or niche. If you type in "digital marketing", for example, you might find that "how digital marketing helps to grow your business" is frequently searched. You can use these questions to guide your strategy and focus on the most resonant areas.
Finding Your Niche
In the UK alone, there are over 7,000 digital advertising agencies as of 2022 (a 5.8% increase on the previous year), illustrating just how crowded and competitive a market it is. As a startup, it can be hard to stand out among more established businesses that offer a multitude of digital marketing services. Therefore, it's probably better to focus on a specific niche or offer a more specialized service. You can of course offer a range of functions and services further down the line, but you won't want to stretch your capabilities too far just yet.
Digital marketing is a broad sphere; think about where your expertise lies and where you think you can offer the most meaningful value. For example, will you specialize in SEO (helping your clients' websites to rank high in SERPs), will you focus on social media marketing (establishing and maintaining your clients' presence on Facebook, Instagram et al) or will your primary function be web design and UX/UI? Pick your niche and run with it.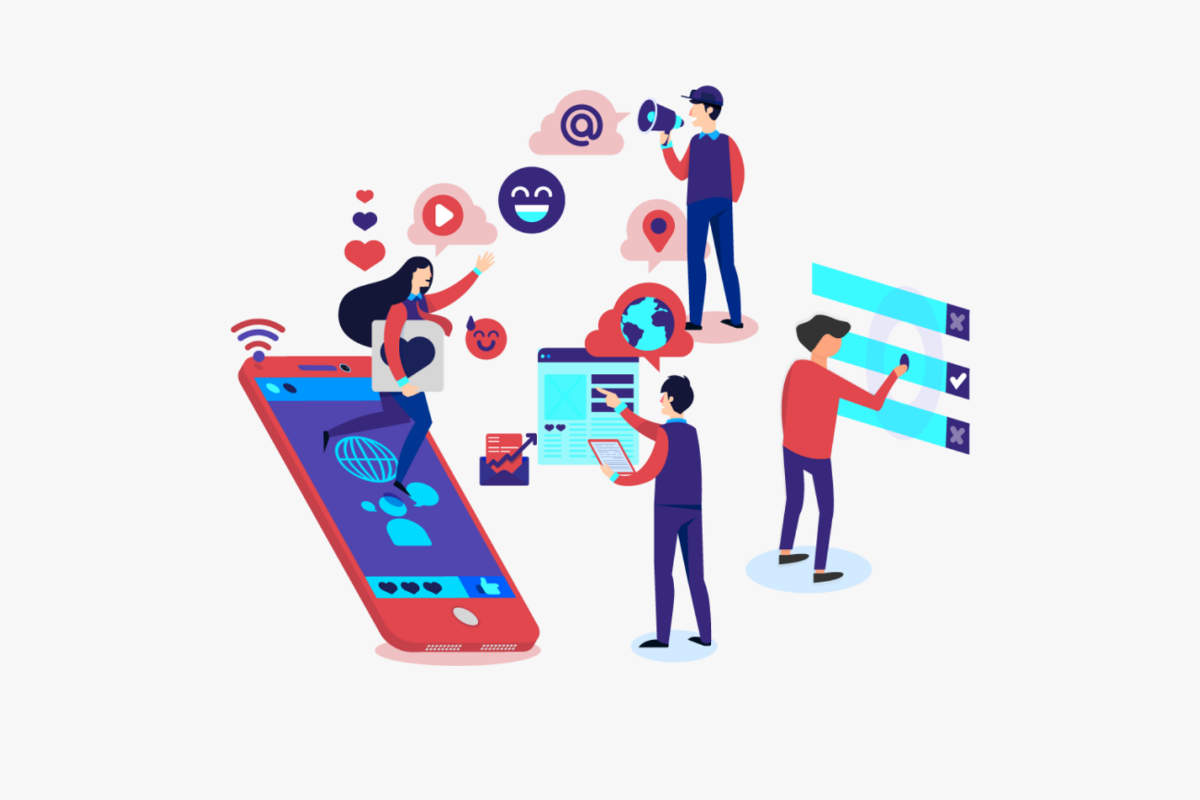 Creating Your Business Model
Once you've researched your market and you've found your niche, the next step is to create a comprehensive business model. Think more specifically about the services you'll offer, identify your target market, and consider your potential outgoings. If your business is mainly office-based, you'll need to think about the cost of buying or renting office space, whereas if you're operating remotely, you'll need to ensure your teams have the tools and tech they need to work from anywhere. All of this will factor into your plan for turning a profit.
Next, you'll need to think about your pricing model. How much will you charge for your services? Look at similar players in the market and gauge the typical rate before setting your prices. You might want to offer reduced introductory rates to entice new business, at least while you're still building up your client base. Think about your billing model, too: will you opt for a flat retainer (where your client pays a flat fee for a defined period) or a more flexible by-the-hour model?
Launching Your Website
Since you're operating in a digital industry, your website is going to say a lot about your business. After all, you're selling a digital experience to your prospective clients, so it's vital that your website is an effective showcase of your abilities and credentials. A site that is visually uninspiring, slow to load or offers a clunky user experience is going to be a poor reflection on your brand — and is likely to turn off prospects in a heartbeat.
If you're a beginner to web design and development, a simple drag-and-drop website builder will enable you to create a visually engaging, user-friendly website with ease, with a range of additional marketing features built in. But while these tools offer maximum simplicity and ease of use, they rarely come with enhanced support (which is often essential for new businesses). That's where a comprehensive hosting platform like Cloudways comes in, combining great convenience with in-depth technical expertise and a dedicated Agency Partnership Program that offers various growth-encouraging benefits.
Building a Social Media Presence
55% of consumers learn about brands via social media, so it's clearly a vital tool for new businesses when it comes to spreading awareness. While communication for a traditional ad is a one-way street, social media encourages interaction, providing unique opportunities for people to engage with your brand. A digital marketing brand that engages with its potential clients is better equipped to serve their needs and offer more personalized experiences.
Offering creative and engaging opportunities for brands to communicate with prospective customers, Instagram's Stories feature has become an increasingly important marketing tool. Stories are great for showcasing the things that make your brand relatable and/or interesting. They can be created with very little effort too, especially using Instagram story templates from Envato Elements.
Generating Leads
Onboarding your first clients and growing your client base can be a daunting task when you've just launched an agency, but don't be discouraged if it takes a little time before your client roster is full. It's all about generating leads at this stage, and fortunately there is a range of tactics you can use to market your services to potential clients. Lead magnets are particularly worthy of your attention, as offering value (through trial subscriptions, ebooks, white papers, or even free consultations) is reliably effective at yielding contact details.
Content marketing is an important tool in lead generation, too, since it can showcase exactly what you're good at, making it clear that you're an expert in your field. There are numerous other avenues for generating leads though, including PPC, SEO and social media. LinkedIn is perhaps the most effective channel for identifying and targeting key decision-makers within target organizations, making it an important resource for lead generation.
Building a Portfolio
Once you've started generating meaningful leads and taking on your first clients, it's time to begin growing your client base. Building a portfolio that showcases your existing work will help you show potential new clients what you can do for them. A good portfolio will include a snapshot of your business (your history, your values, and your brand 'personality'), samples of your best work, case studies, and, crucially, testimonials from your satisfied clients.
An impressive and well-presented portfolio is what might set your digital marketing agency apart from others that offer a similar suite of services. Make it visual, but also remember to include stats and infographics that highlight the impact you can make (if you increased your client's web traffic or got them to rank #1 in Google for a key search term, shout about it).
To get started, check out our guide on How To Build a Digital Marketing Portfolio which highlights the importance of an effective portfolio and provides the vital steps to creating one.