Due to the increasingly competitive nature of the digital sphere, digital marketing is a skill that's in high demand. And it's why many employers are having to widen their nets when looking for new digital marketing talent. With remote working now largely accepted as standard practice, digital marketing teams can be spread among countries, and even continents.
One market that has many benefits when it comes to recruiting digital marketers is India: the country has a huge population of skilled and highly motivated workers, and with English being widely spoken in India it's a great place for US businesses to look for remote talent.
If your business is looking for a way to hire Indian digital marketers remotely, this guide is for you. In this guide, we'll provide you with tips on how to find, hire and onboard Indian digital marketers. Let's dive in.
The advantages of hiring an Indian digital marketer
India has a large (and growing) talent pool
As the second-most populated country in the world, India is home to around 1.4 billion people. That's a lot of potential talent, and with heavy investment in infrastructure from the Indian government, that talent is becoming increasingly skilled. India also has an inherently young population, so the next generation of talent is waiting in the wings.
India has top tech talent
India is particularly well-stocked when it comes to talent within the technology industry: in fact, the India Brand Equity Foundation claims that India is the leading country for sourcing tech talent across the globe. With India's ecommerce market, for example, continuing to grow at a rapid rate, the demand for digital marketers in India will only rise.
Hiring in India is cost-effective
In India, salaries for most digital roles are far lower in comparison to North America, Europe, or even the rest of Asia (principally due to a lower overall cost of living) meaning you can often hire a talented digital marketer at a fraction of the cost of hiring one locally in the US.
Most Indians speak fluent English
Communication will rarely be an issue when hiring an India digital marketer, since English is the country's official second language. That means it's rare you'll find an Indian applicant who doesn't have a good command of English and communication between them and their colleagues will be seamless.
So, you've considered the benefits of hiring remotely from India, and now you're ready to begin the search for Indian digital marketing talent. We'll guide you through the key steps in the process, and help you to navigate the challenges of hiring remotely from India.
1. How to find the best Indian digital marketers
If you're hiring an Indian digital marketer, you'll first want to make sure you have a clear vision of what you want to achieve. That vision needs to be based on the goals and objectives of your business, and will help ensure you're hiring the right type of Indian digital marketers. One of the first steps, of course, is determining whether to take on permanent remote staff or opt for the flexibility of a freelancer, a contractor or a consultant:
Freelancer: a freelancer digital marketer usually works with multiple clients at a time, so they'll normally only be able to dedicate a limited amount of hours per week to your business. Freelancers in India can be hired through platforms such as Upwork or Fiverr, but be sure to check their reviews to ensure you can trust them to deliver on their promises.
Contractor: contractors are typically used by organizations that require a specialist with a particular skill set for a set period of time, but don't wish to employ someone permanently. Unlike a freelancer, a contractor will usually only work for one company at a time. This article from Timedoctor provides advice on hiring contractors from India.
Consultant: consultants are experienced professionals who provide specialist services or advice in return for a (usually very high) fee. They tend to act in an ongoing advisory capacity, with the aim of improving overall business performance.
Employee: an employee, of course, is hired on a permanent basis by a specific organization and usually works a set number of salaried hours. They often work in the company's offices, but increasingly they'll work from a remote location or a mixture of the two.
Once you've decided how you'll hire an Indian digital marketer, you'll then need to determine the skills and experience you're looking for: for example, if you want to grow your business, you might want to hire a digital marketer who can help you optimize your website for better search engine rankings.
If you want to increase sales or attract more leads, however, you'll want to hire a digital marketer with experience of email marketing.
You'll then need to draw up a detailed job description (highlighting all the necessary skills and competencies required for the role) so that you can clearly manage the expectations of applicants. Find a recruitment agency that specializes in sourcing candidates in India (such as Placement India) but don't overlook tools like LinkedIn when it comes to finding and reaching out to potential hires.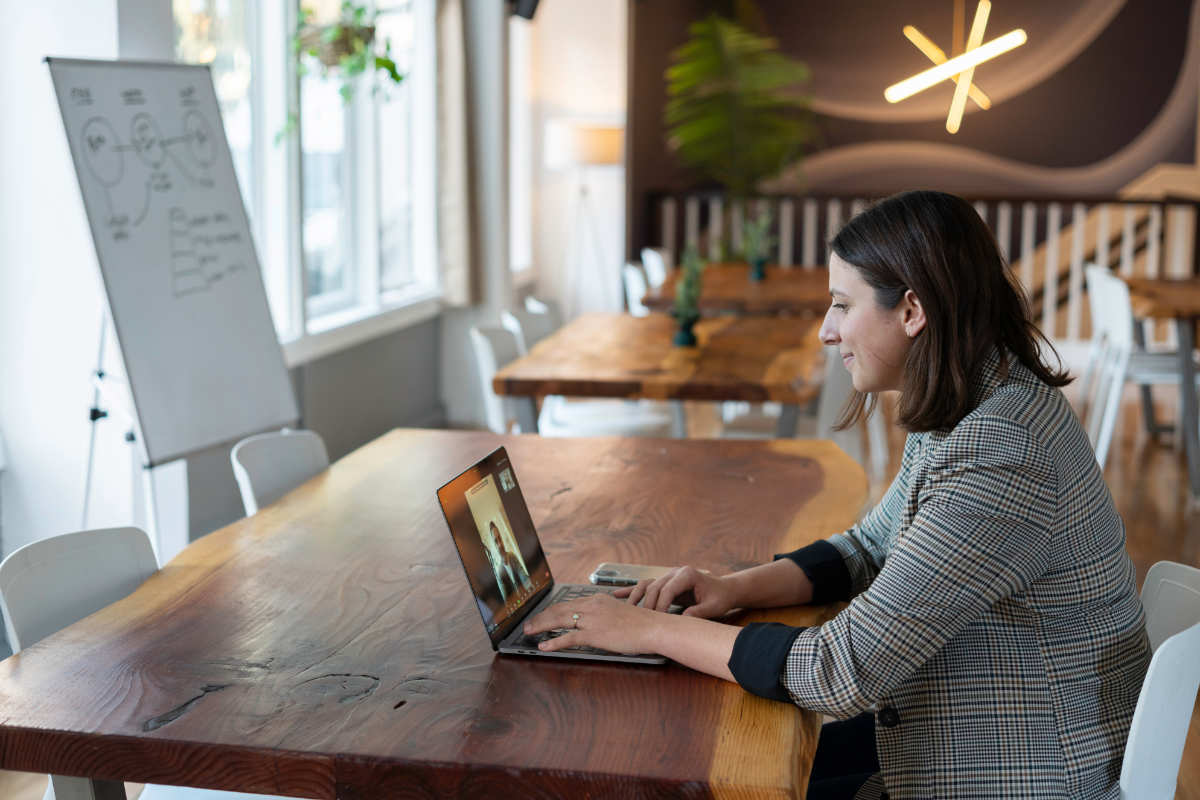 2. How to interview Indian digital marketers
When you're hiring an Indian digital marketer, you'll first want to make sure you understand their skill set. Depending on your needs, you may want to hire digital marketers who have one specific skill set, or you may need a range of Indian digital marketers with different skills. During the interview process, you'll also need to ask the right questions to determine whether the candidate(s) will be a good fit for your organization, based on their personality and characteristics.
When hiring remotely from India, there are certain other factors you'll need to consider before you start conducting interviews:
Set clear expectations
Remote interviews can feel a little different to meeting face-to-face, so it's important to set and manage expectations from the outset. What technology will you use to conduct the interview, for example? Is there likely to be a second (or third) round? The hiring process in the US may be different to what your candidate is used to in India, so make sure they know what to expect.
Communicate clearly
Most Indian candidates will be fluent in English, but you should be considerate that for the majority of them it will be their second language. Things may be misunderstood if you're overly vague or imprecise (which could mean a candidate losing patience) so make sure you are communicating clearly and encourage them to ask questions if they're unsure.
Test your technology
Remote interviews are completely reliant on technology, of course, but there's no guarantee it'll always behave as expected. Make sure you have a fast and reliable internet connection, and test your video calling technology prior to the interview to avoid any unwanted interruptions or glitches.
3. How to onboard Indian digital marketers
Onboarding any employee remotely from overseas invariably comes with some additional complications, but it's essential that you comply with all legal requirements in relation to the country you're hiring from. You'll need to consider things like minimum wage (this varies between states in India, but is around 350 rupees per day in Mumbai, for example) and payroll cycles (most Indian employees are paid monthly).
Fortunately, you can use something called an employer of record service when hiring employees in India, which effectively acts as a stand-in 'local' employer and negates the need to set up an overseas legal entity. It also means that all country-specific payroll and benefits requirements are taken care of by your EOR provider (a platform like Remote will provide comprehensive support during the process of onboarding your new Indian digital marketer).
In terms of getting your new Indian employee up to speed in their digital marketing role, there are a few important steps you should cover in their initial few weeks:
Develop an induction plan: create a clear schedule for their first few weeks, which includes all necessary training, introductory meetings with colleagues and stakeholders, and any HR-related tasks.
Assign tasks and projects: you'll probably want to start by assigning them a small project or a range of non-urgent tasks; when they're more confident in their role, you can let them tackle some bigger projects.
Schedule regular catch-ups: when starting a job remotely, you can feel a little isolated (especially if you're from another country) so ensure you have regular 'check-ins' with your new starter to track their progress and allow them to ask questions.
Encourage their feedback: it's important to ask your new starter for their feedback during the onboarding process; it will give them a chance to raise any concerns, while it'll also help you to improve your onboarding process in future.
Create a development plan: your new digital marketing hire will want to know there's a clear path to career development, so be sure to set clear goals and objectives for them right from the start.
If you're a US recruiter looking to tap into the Indian market for your next digital marketing hire, there's a wealth of talent to be discovered among its large population. And while hiring in India can be far more cost-efficient due to the lower average salaries there, that doesn't mean your digital marketers will be any less skilled.
Follow these steps to sourcing, interviewing and hiring Indian digital marketing professionals and you'll nail the onboarding process, while adding some serious talent to your team in the process.