Character is important in any industry. While some professionals adopt dour personas, customers and clients now respond to more personable approaches to business.
Of course, this extends beyond the characteristics and personality traits that entrepreneurs need to succeed in their sector. The businesses they run must also convey a degree of charisma. A brand image needs to resonate more with its target audience, and being perceived as relatable is an impactful way of making that happen. There are many benefits to having a strong brand image, and it can make the difference between a successful business and one that doesn't resonate with its target market.
That said, precision is required here. Characters can be appealing, but they can also be polarizing, so a balanced approach is required to avoid alienating potential customers and clients.
Keep reading if you would like some tips to help you give your marketing campaigns more character.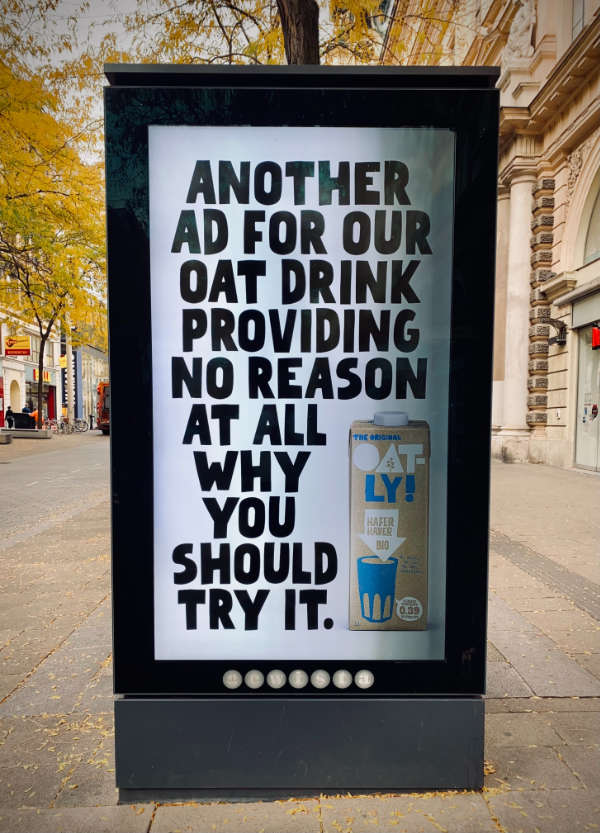 Use Humor
Humor is a unifying trait and arguably among the most 'human' of them all. Even the sternest individuals will struggle to resist a good joke.
It is worth browsing the commercials that have entertained audiences most in recent years. Common factors include featuring spoofed movie scenes or famous faces in self-deprecating circumstances. While some light teasing occurs, none of it is done with malicious intentions.
Of course, you do not need high profile entertainment figures or enormous budgets to make someone laugh. After all, some of the best jokes can be told with only a handful of words. Focus on wordplay, imagery, and anything else that you believe might rouse a laugh or two from your audience.
A high degree of humor is not always appropriate, especially if the products and services you provide are more on the serious side. Still, there is a spectrum to be enjoyed here. No one is above the occasional tongue in cheek comment or a casual pun, so it is worth exploring options here – even if it is a rare showcase of humor.
Showcase Values
It is natural and good for people to have different interests. Companies should reflect this by the causes they engage with and support.
For example, the most sustainable companies receive plenty of exposure online. Awards and achievements in eco-friendly measures are also worth celebrating in marketing materials of your own making. It is something to showcase proudly, replacing the conjecture that often plagues marketing with meaningful proof of results.
Your brand should come across as an authority on the values displayed. It should amount to more than just using buzzwords in your promotional materials. Useful things to include might be:
Links to case studies – This highlights that your business uses its downtime to stay informed on the most current information, statistics, and data.
Endorsements from partners and high profile figures – Your company may be perceived as being well-connected and influential if it partners with the right people.
Examples of Community Outreach Initiatives – Any photographic or video evidence of your firm engaging with non-profit entities can further reinforce its caring brand image.  
The more well-rounded your efforts are, the better. Diversify your firm's interests and market that range. Embolden your company's voice by amplifying other people's.
Revisit Voice-Over Capabilities
Characterful marketing requires precision. There are many nuances in these efforts to get right, especially when looking for strong representation in audio and visual mediums.
If you wish to add voice to video, you need to know what you are doing. You can install voice-over makers for free on Windows or use video editing tools for iPhone to get the job done fast while you are on the move. These resources are a valid option if you are creating high volumes of marketing content in shorter periods.
Other tools enable you to write voice-overs and utilize realistic text to speech dubs. There are built-in live collaboration tools, too, allowing you and your team to make quick changes at your discretion. It could be a viable option if your team needs to work more cohesively.
You could also consider renting out studio spaces or hiring actors to ensure quality in what you are doing. Your business will have the option of working with high-quality equipment with the support of expert technicians and performers. If you want to create behind the scenes content for social media, a studio space might help as a compelling backdrop.
Feature Your Staff
You may choose to include a snippet of your voices in voice-over materials. However, even if you do not decide to go that route, it is still a good idea to feature you and your colleagues in some capacity. This can personalize your efforts.
The best place to feature yourselves is on your company website. Most firms have a 'Meet the Team' page, but those with more detail and character will likely draw more interest. A well-presented photo, job description, and breakdown of work experience are all core features of a stronger staff profile page. Staff could develop their profile themselves to add their own unique voice to the fabric of the business.
Remember, many people have decided to reevaluate their careers in recent times. In 2019, 85% of workers were unhappy with their jobs, and that figure likely has not changed. Workers are more likely to voice any professional grievances that they have. If your employees are loud and proud about your workplace, then that is worth celebrating on a larger scale through your marketing.
Establish Brand Consistency
There is a lot to be admired about a consistent sense of character. After all, friendships are born through gradual familiarity, not necessarily through first impressions alone. Therefore, brand consistency is a crucial aspect of marketing. Having a steady throughline of imagery, color schemes, and online content topics can help people steadily get to know and like your company.
While you should learn about all the different brand consistency techniques worth implementing, running a related audit is likely among the most fruitful of them. These should be conducted routinely and rigorously so that you chart the effectiveness of your marketing messages. You may also be able to highlight areas where organic growth to your brand might be possible, making subtle instead of seismic changes.
Whether you are using billboards or blog content, brand consistency ensures that your firm is united under one voice. A clearer vision facilitates more persuasive marketing, so keep all of this in mind as you strategize your efforts.
These tips should help you to improve your marketing campaigns an make them stand apart from those of your competitors in the future.