Freelance working and remote career opportunities are more widely available now than ever, as businesses become used to diverse workforces, outsourcing specialist tasks, and cross-border communications.
Digital marketing is a vast sector that remains highly relevant as social media channels and online sales dominate retail, entertainment, and services.
Today we'll look at all the information you need to decide whether freelance digital marketing is for you, examining the pros and cons, essential skills, average salary, and a few of the niches you might land on!
The flexibility and freedom of freelancing are undeniable. Still, there are equal benefits to the reliability of employment – read on for insights into freelance life to help you make informed decisions about the right path.
What (Exactly) Is Freelance Digital Marketing?
Freelancers are self-employed contractors who have ongoing working arrangements with a company or provide ad hoc work to clients for specific jobs.
Some freelance tasks might be paid per task, per job, or per hour – it's up to the freelancer what they charge and how they structure it!
An increasing volume of businesses prefer to outsource professional work to freelancers because the cost is significantly cheaper than hiring a full-time staff member or appointing paid teams of employees to deal with occasional projects.
What Do Freelance Digital Marketers Do Day to Day?
Digital marketing covers a wide scope of potential areas. You could be a general digital marketer or focus on a niche, such as social media content marketing, crafting digital marketing strategies, or PR.
As a freelancer, it's up to you whether you also have a specialist client area, perhaps working with nonprofits, financial businesses, eCommerce clients, or clothing retailers.
Some of the potential jobs or remits companies might hire you for include:
Managing sales and marketing funnels and the lead gen that sits behind them.
SEO-focused digital marketing, such as content marketing or website optimization.
Influencer marketing and media placements as a form of social proof.
Video marketing, curating content, and managing the editing process.
Handling paid digital marketing campaigns such as Google Ads.
Much depends on your interests, experience, and skill set. For example, if you're completely new to freelance digital marketing but have spent years shooting YouTube videos, you have a clear niche!
Likewise, if you spent the last eight years in sports retail, you'll be well aligned to support clients in this business space with their digital marketing needs.
What Are the Most Important Skills for a Freelance Digital Marketer?
Because digital marketing covers so many roles, the skills you need vary a little according to your existing knowledge and talents.
The beauty of freelancing is that you have autonomy over what you want to do, so you can research various digital marketing roles and decide which areas or tasks align best with the type of work you see yourself doing.
Next, we'll look at a few core skill areas and the digital marketing jobs they apply to.
Content Writing or Copywriting
Content creation comes in two guises. Copywriting is more about sales-focused text, such as website landing pages, CTAs, sales funnels, and slogans.
Content writing focuses on longer-form text such as blogs, case studies, and white papers – although the two often meet somewhere in the middle!
Writers require excellent English, an eye for detail, perfect spelling, and the ability to critique content, know what is missing, or be able to advise clients on where to make improvements.
You can learn content creation from various online course providers, download software that polishes spelling and grammar, and start publishing blogs on platforms such as Medium to build up a work portfolio.
SEO (Search Engine Optimization)
SEO is far more technical than the creativity of content creation and is essential for every business that sells, advertises, or communicates online.
In essence, it is the process by which websites are ranked on search engine landing pages. For example, a client might hire you to optimize product listings for maximum visibility on Amazon or Etsy.
Freelance SEO digital marketers normally have a strong knowledge of SEO, performance indicators, search engine algorithms, keyword research, and how all this ties together to produce organic and paid-for SEO results.
New freelancers can start by learning foundational SEO topics and fine-tuning their skills as they go, or they might specialize in particular areas such as competitor analysis.
Marketing Performance Analytics
Analytics are part and parcel of digital marketing – there is no way to quantify whether a campaign you've created or a piece of content you've published is successful if you don't track the results and outcomes.
Digital marketers know how to evaluate data and engagement insights to see which approaches are working, which aren't, and what the financial impact is to their client.
Getting to grips with the data (and what it tells you) is a sought-after skill since many smaller businesses simply don't know how to optimize landing pages or why visitors are falling off their sales funnel!
Business Communication
Freelance digital marketers work with business clients, and they need to understand how to negotiate and communicate with those clients alongside running their own sole trader business.
For example, as a freelancer, you need to:
Network and pitch for new jobs or contracts.
Quote and negotiate pricing.
Raise invoices and chase payments.
Set project briefs and specifications.
Follow up with clients to gain feedback.
Promote your services.
Undertake professional development.
Keep financial records.
File tax returns and declarations.
Manage deadlines and due dates.
These basic business skills apply to every freelance role, but as a marketer, you'll often need to dig deeper to understand your client's aspirations and what they're hoping to achieve through your efforts.
That might mean problem-solving, project management, and liaising with marketing or sales teams to set targets and discuss progress.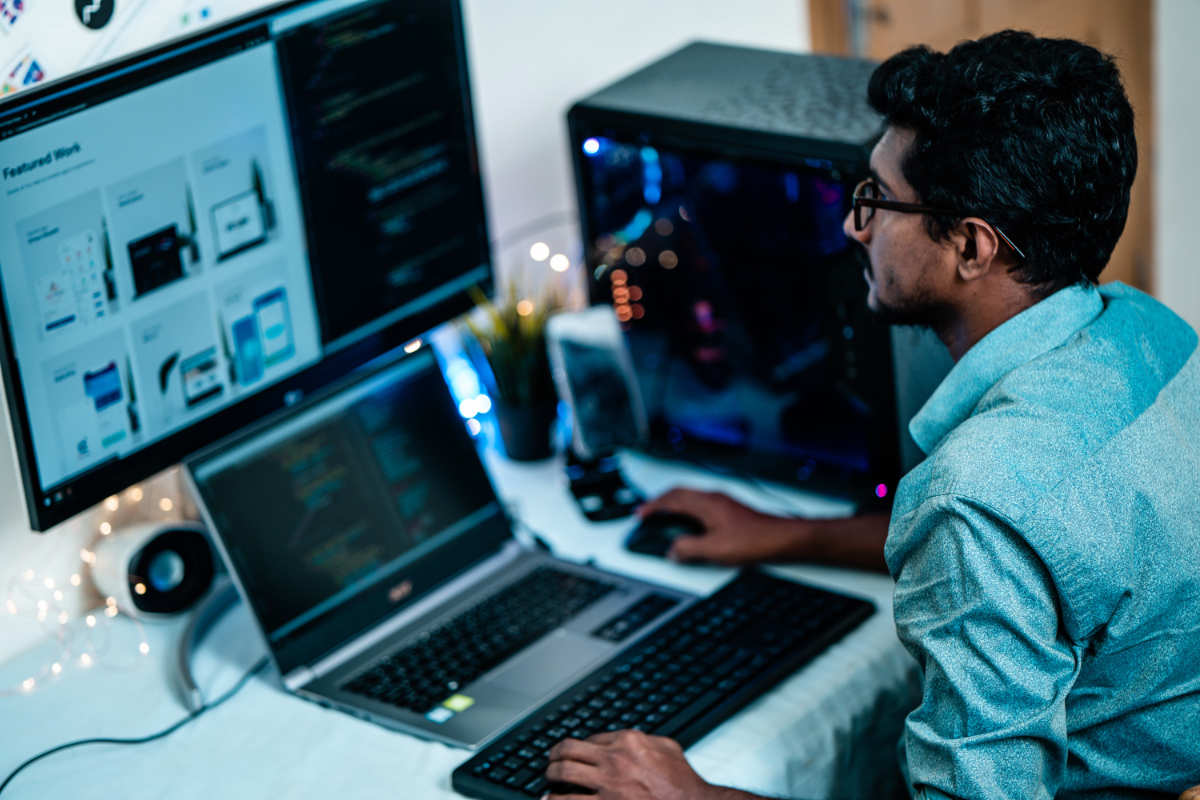 How Much Can I Earn as a Freelance Digital Marketer?
Freelancers are self-employed, so one of the downsides is that that income is variable, and there isn't a guaranteed amount you will earn every month.
However, many freelancers take out some form of income protection insurance to safeguard their business in case of ill health and other circumstances.
It's up to you to set your rates – per day, per hour, per project, or week – but you should research average rates to ensure you're not pitching too high or too low.
Doing either would mean undercharging and earning less than you should or losing out on work in favor of more competitive freelancers.
Here's where those business skills come in handy; you need to pitch your services, advertise on freelance platforms, and ultimately convince clients to hire you over anybody else!
We'll talk about averages shortly, but it's worth knowing that some digital marketing specialties tend to pay more than others. Digital marketers working in paid advertising campaign management, email marketing, and growth marketing typically charge more.
You might also find that some clients have larger digital marketing budgets than others, usually because they are in high-competition sectors that command greater investment in digital marketing:
Finance and accounting services
Manufacturers in electronics
Sports businesses
IT broadcast and publishing companies
Startups can be lucrative, particularly SaaS businesses, because they recognize the power of digital marketing to amplify their revenues – but some early-stage companies have tight budgets if they aren't well funded.
Average Freelance Digital Marketer Salaries
Below we've summarized the average amount digital marketing freelancers make per year in the US. Across the sector, it's around $40,000 to $97,000, depending on your skills, experience, qualifications, and specialist areas.
| Position | Average Salary |
| --- | --- |
| Junior Digital Marketer | $40,000 |
| Digital Marketing Specialist with several years of experience | $55,000 |
| Digital Marketing Manager with over ten years of experience | $97,000 |
Most digital marketing freelancers in the US charge between $50 and $200 an hour, but if you have over five years of work history, you'll be able to charge towards the upper end of that scale.
There are many variables at play, but you can make a respectable income, working around your family and other commitments, and varying with the number of hours you're prepared to work per day or week.
Some freelancers pour energy into establishing themselves as professional contractors, quickly growing to six-figure incomes, and taking on subcontractors to manage their workload.
Others find that it takes a few months to grow a client base and might prefer to work part-time and limit their working hours, so it's a hugely variable income stream depending on what you put into it.
Find out more about average freelance digital marketing earnings.
What Are the Pros and Cons of Freelance Digital Marketing?
Every job and profession has its ups and downs, and freelance digital marketing is no different – we'll run through some of the pros and cons to weigh up before you make any long-term career decisions!
Freelance Digital Marketing Pros
The first big plus is that as a freelancer, you can work where you want, when you want, and with whom you choose.
A proportion of freelancers prefer the flexibility to work around childcare or earn an extra income alongside another role – whereas others love the lack of accountability to an employer or needing to work a rigid 9-5 schedule that doesn't suit their lifestyle!
However, it's massively important to be disciplined.
If you don't have a boss telling you when to work, you must ensure you set aside a consistent working schedule and stick to it.
1. Earning a Results-Based Income
Conventional employment usually pays a salary or hourly rate with contracted working hours. It doesn't necessarily matter how much harder you work because you are paid based on volume.
Freelancing is quite the opposite!
Clients pay for results and outcomes and often don't know how many hours you expect to spend on each particular task or project. This structure appeals to talented marketers who can achieve fantastic results for their clients – and charge accordingly.
2. Freedom to Choose Niches and Clients
Once you've created a good portfolio of digital marketing work, you get more freedom to choose the clients you want to work with and the types of projects you most enjoy.
There is an almost limitless choice, whether you've decided to work with a diverse client base to keep your opportunities open or drill down into one specific service that you excel at.
Of course, to start with, most freelancers will charge less and take on most tasks that come their way, but a top-tier professional has a great deal more capacity to reject projects that don't appeal.
3. Remote Working
The concept of being a 'digital nomad' has taken off, and many qualified people decide they want to work remotely – be that from home, while traveling, outdoors, or anywhere else.
Provided you have a laptop or computer and a speedy internet connection, you can work on digital marketing campaigns from anywhere in the world, cutting out the drudgery of daily commutes or spending 40 hours a week staring at the same four walls!
4. Cost-Efficient Income
As a freelancer, you own your own sole trader business, and you immediately remove most of the outgoings you need to pay to earn your income (e.g., commuting, daily lunch, complying with office dress codes).
Most expenses are tax deductible – training courses, software, office supplies, and broadband.
5. Ongoing Expansion Opportunities
Finally, you have the potential to earn as much as you wish, depending on your skill set and market thresholds that dictate (to a point) what a client might be willing to pay.
It's entirely your choice whether you pack out your schedule with as much work as you can take on, limit yourself to one task a week, or subcontract to junior digital marketers as you gain experience.
Although self-employment is not as financially secure as employment, there's also the flipside that you'll never be fired, and as long as you keep working hard, you can keep scaling your business one step at a time.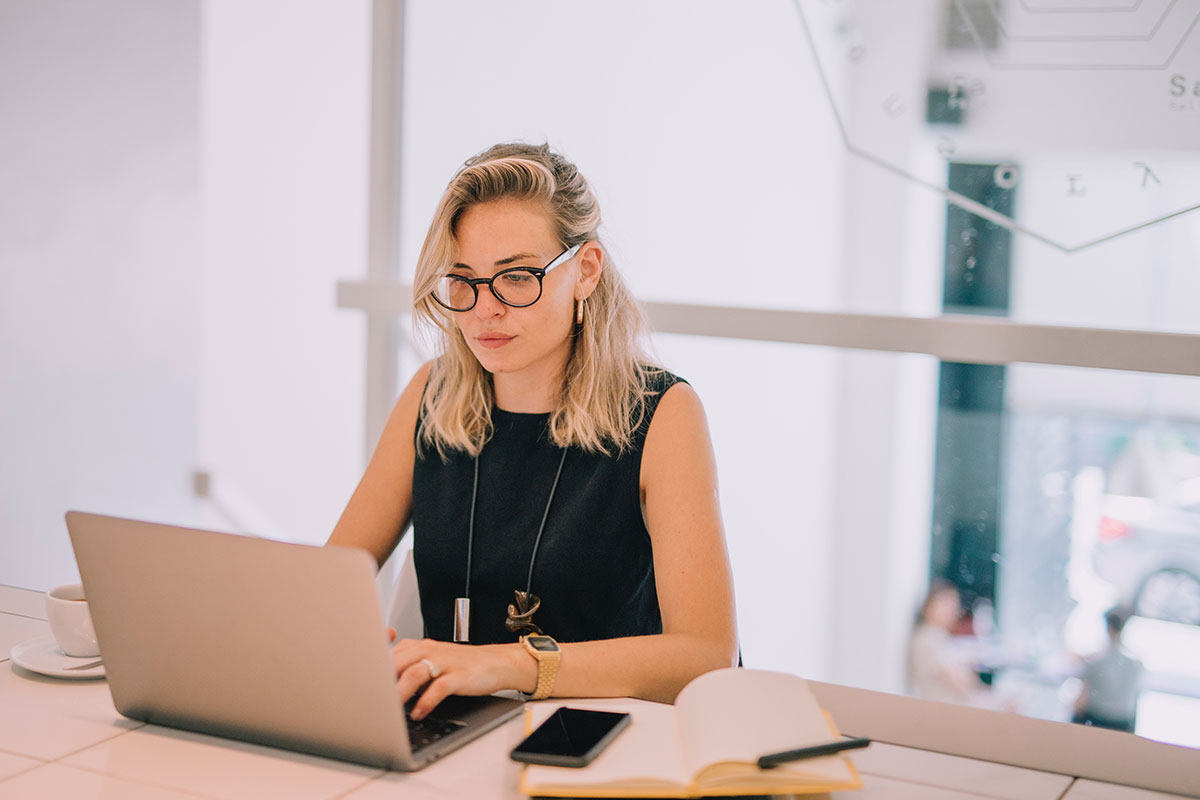 Freelance Digital Marketing Cons
Working as a freelancer can be a breath of fresh air, and there is considerable demand for digital marketing expertise – but it's all on you to make it happen. Freelancers must deal with quotation inquiries, sales pitches, advertising, and keeping their portfolios fresh to attract new clients.
Many freelancers assume they'll be able to reduce their working hours but put more time into their careers, as they're solely responsible for attracting business.
Freelance platforms, job boards, and networks are – of course! – a great way to stay on top of this.
1. Unreliable Work Demand
If you work for yourself, there isn't any guaranteed paycheck arriving in your in-tray at the end of the month. Demand can ebb and flow, and most industries have peak periods where they'll need to work quickly on high-profile campaigns – and quieter times when things slow down.
Even the best freelance digital marketers find that holiday periods tend to be a little short on work, so you need to be mindful of money management.
2. Lack of Health Benefits
One of the downsides to self-employment is that you don't get any benefits from an employer – although you have absolute freedom about when you'd like to award yourself a holiday!
Think health insurance, paid holidays, and workplace pensions – if you don't work for a few weeks, you won't earn anything.
The cost of products such as health and disability insurance can be steep, but it's wise to have a contingency fund to tide you over and cover essential expenses when work dries up or you are unable to work.
Most freelancers feel they need to earn more than they would as an employee to put a proportion of their income to one side as a 'just in case' precaution.
3. Work Isolation
Lastly, some people thrive in a team environment and love nothing better than bouncing ideas around, catching up over a coffee, or chatting about the best way to tackle a problem.
Freelance digital marketers can build up networks of professionals they collaborate with – say, a content creator who deals with the graphics to accompany your promotional work.
However, suppose you're working alone and don't have a place of work. In that case, it can be isolating, so it's important to factor in networking, client meetings, or other beneficial interactions.
How to Become a Freelance Digital Marketer
Before we sign off, let's run through the next steps if you've got this far and decided that freelance life sounds like it's for you and you have the skills and interests that make you perfectly suited to digital marketing!
1. Choose Your Digital Marketing Focus
You might pick up general background skills as a junior supporting an established freelancer, or take on subbed work from an agency to start with, which is useful if you haven't a clue what you'd like to specialize in!
It's common for digital marketers to be drawn to one area or another, for example:
Creatives = content creation or social media marketing
Techies = SEO, marketing analysis, performance metrics
Salespeople = PPC ads, promotions, and email campaigns
Not to worry if you're unsure – start with general digital marketing services, and you'll quickly find which projects you get most excited about.
2. Nail Down Your Client Base
If you have specific experience or skills in one sector or a passion for an industry (e.g., fashion, retail, tech, AI, law), it'll be reasonably easy to create a 'perfect' client persona.
From here, you can decide who to advertise to, which platforms to use, the relevant experience to highlight in your portfolio or freelance profile, and the services most applicable to that client base.
Again, you don't need to do this immediately. Still, it's helpful to have at least a general scope, so you don't try to provide great quality digital marketing services to too many clients if you don't know much about their trading environment.
3. Build Your Freelance Profile
As a digital marketer, prospective clients expect a baseline quality from your freelance profile, so spend as much time as you need to get this right.
Clients will always want to learn a little about a freelancer before they take them on  – what sort of projects have you completed, what do your reviews say, how many endorsements do you have?
Your freelance profile should be professional, slick, and engaging, but never be afraid to make it personal. A client is paying for you and the value you bring and won't expect a talented freelancer to communicate like a corporation.
Videos are a nice way to stand out from the crowd, introduce yourself, and add a sprinkle of personality to your resume, digital marketing portfolio, or profile.
4. Start Accumulating Experience
Now it's time to get going – lots of box fresh freelancers offer lower than average rates, take on subbed work, or even create some work for free, either as a demo of their skills or for a local charity that can use the help in return for a testimonial!
Track your results, keep your profile up to date, ask clients for feedback or reviews, and document achievements and training courses so you can populate your portfolio with a colorful array of accolades and outcomes.
Launching a New Career as a Freelance Digital Marketer
Are you a digital marketing novice and need a few ideas to kick-start your learning journey and build up a skill base to use as a freelancer?
Never fear – everybody starts somewhere!
Check out our job board of current digital marketing roles, and you'll see all sorts of entry-level opportunities.
You can start as a Digital Marketing Assistant if you have admin knowledge, supporting and learning from an established digital marketer to help expand your capabilities and get to grips with the role.
Upload your resume, and you might even hear directly from a recruiter looking for a passionate freelancer!
There are thousands of online courses, too (some free, some paid for), so it's a great time to start studying and adding some certificates to your collection.
Alternatively, you can check out our Digital Marketing blog, where you'll find an extensive catalog of resources and guidance to get you off on the right track.