Freelance writing has long been an in-demand skill. Let's look at how to establish a career as a freelance writer, what you might expect to earn, and the pros and cons of working as an independent writer for business and marketing clients.
Around 17% of all freelancers specialize in or offer writing services across the UK and the US. Freelancing – working independently and on a contracted or per-project basis with clients – is ideally suited to writing since the nature of the job works well in a quiet, controlled environment away from the noise and clamor of a busy office.
Writers might specialize in specific niches, sectors, and types of content. In contrast, others will provide a broad range of content, from press releases to blog posts, e-books and website pages, email sequences, and promotional texts.
What Does a Freelance Writer Do?
A freelance writer might work in a variety of ways. They can work as ghostwriters, providing professional thought leadership pieces for a commercial client to publish as their own work. They might also write under their own bio or create content for third-party publications that is used to drive link-building strategies or brand awareness.
The job is diverse and flexible, but the most challenging aspect of becoming a freelance writer is often building up an impressive resume, attracting the clients you'd most like to work with, and creating a reputation for excellence that will draw new businesses to your services.
Most freelance writers work autonomously, although some will collaborate with researchers, proofreaders, and editors – often depending on the technical aspects of their work and the types of content they write.
How Are Freelance Writing Jobs Structured?
Freelancers typically collaborate directly with their clients and might work for one exclusive company, provide hourly services that anybody can reserve, or undertake projects for fixed periods.
There are pros and cons to each, with some writers preferring the option of taking on ad hoc work that piques their interest without the potential for a regular client to have a quiet period that will affect their revenues.
Others much prefer the reliability of working for a small selection of clients and getting to know their writing tone, specifications, and work schedule to set aside the appropriate amount of time per week or month.
As an overview of the various work structures available:
Project work: a client might ask a freelance writer to create a one-off piece of content, such as an e-book or a landing page. They may also have longer-term projects with a set number of hours or words required. Project contracts set out the payment terms, scope, and duration of the project.
Ad hoc work: freelance writers can provide single articles, pieces of content, or ad hoc texts. They might charge a fixed rate per word or piece of content or could focus on certain types of content, such as technical blogs or advertising campaigns.
Contracted work: writers who work on a contract might have one or two main clients or have one primary business they work for on a contracted basis. There are often considerations about tax treatments and whether a contracted freelancer is, in effect, an employee, so caution is advisable if you choose this type of work.
One of the benefits of being a freelance writer is that it is entirely your choice how you work, the clients you accept, and the types of content you want to write – but having a clear business plan and knowing how you will generate a reliable income stream is key.
What Are the Most In-Demand Freelance Writing Skills?
Companies hire freelance writers for all sorts of reasons. They may need to produce higher volumes of content than they have the capacity for in-house, outsource all the writing generated for the business, or need specialist writers who can craft technical, expert, or credible content around particular subjects, themes, or trends.
We've mentioned ghostwriting, which can be lucrative but is less common. Ghostwriters create content such as books, articles, discussion pieces, and e-books on behalf of a well-known business representative or spokesperson. They also write autobiographies, with the final publication normally crediting only the person they are writing for.
Other freelance writing jobs often posted on the Digital Marketing Jobs Board mention:
Feature and article writers, creating text for online magazines and circulars, or as promotional and brand awareness pieces to print within newspapers and print magazines.
Business writers produce blogs, press releases, white papers, and marketing materials. They are also hired to write pitches and informational content to support tenders and other high-stakes activities where the company needs faultless, powerful writing.
Digital marketing content can vary from text for ads and marketing campaigns to landing page content and blogs to improve visitor numbers to the company website or enhance SEO.
It's important to note that copywriting is different from general content writing. Our job description templates for Copywriters and Social Media Copywriters provide further information about the nuances between these freelance roles.
However, it is possible to be both a content writer and a copywriter if you have the knowledge, experience, and qualifications to offer a more comprehensive range of writing abilities.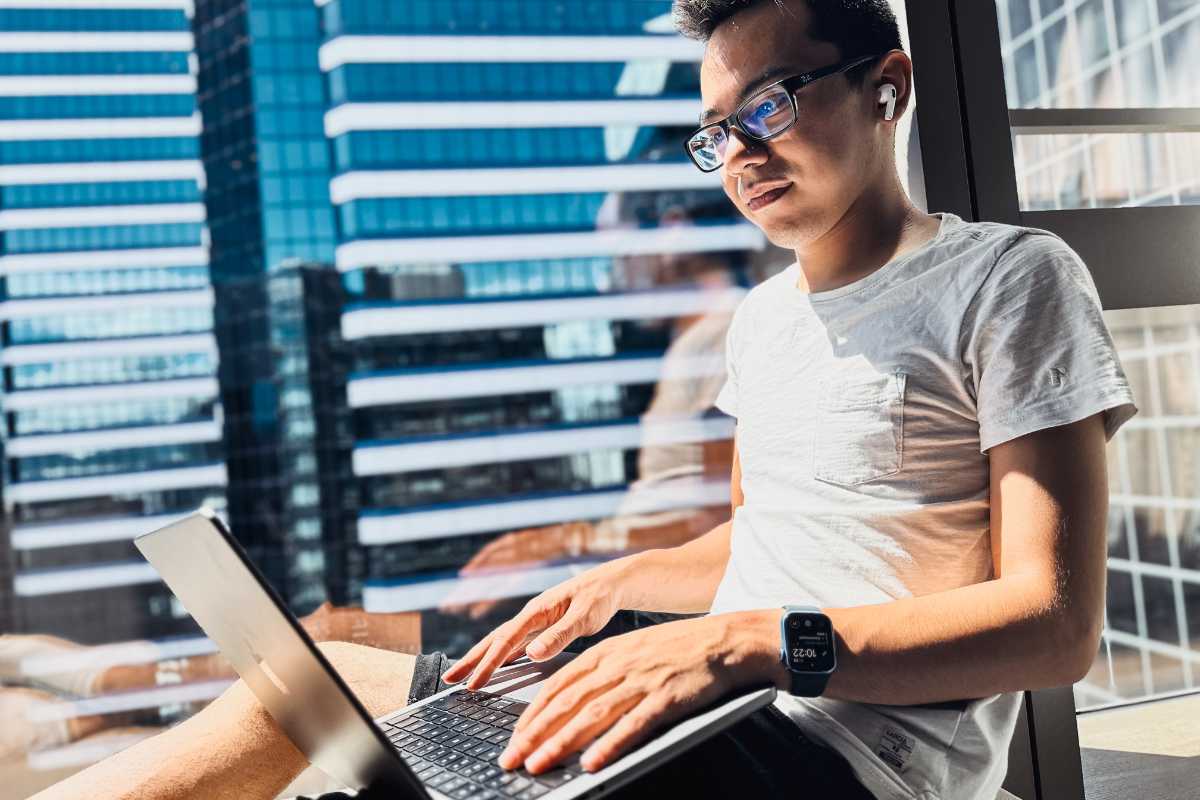 What Do Freelance Writers Earn?
Pay rates can differ enormously depending on the types of writing you provide and the specialisms you may have! As a rough idea, a freelance writer charges an average rate of just under $25 per hour and can earn anything from $25,000 to $115,000 a year and above.
Lower-skilled content, such as blog writing, is more likely to be based on a per-word basis or per article. The average rate per word is $0.10, although skilled, high-demand writers can charge significantly more with rates of up to $0.75 a word and above.
According to the latest statistics:
63% of freelance writers prefer to charge per project.
21% charge based on word counts.
11% levy an hourly rate based on the time spent on each job.
5% use either an alternative pricing structure or share the revenues their work generates.
If you have a higher-level qualification in a subject, have exceptional experience within the industry, or have a track record of premium quality content that achieves fantastic returns for your clients, you will be able to charge much more than the average.
How Do You Get Started as a Freelance Writer?
The first step to becoming an established freelance writer is to start writing! If you have a good portfolio and body of work that demonstrates your talent, a business is far more likely to trust you with their content – and to have the evidence that your skills are worth paying for.
There are tons of online courses and qualifications, both free and paid-for, which can be a great way to add value to your resume, even if you already hold degree-level accreditations in areas such as journalism, marketing, or business.
If you have not worked as a freelancer, it's worth brushing up on your business skills. Freelancers manage every aspect of their businesses, as well as working on outputs. That means raising invoices, chasing late payments, handling a busy schedule, dealing with marketing and advertising, responding to inquiries, sending proposals and quotes, and tracking profits to submit tax returns.
In terms of tools, writing is fairly labor based, so you'll need:
A good quality laptop or PC with a standardized, well-known document-based program.
Editing and proofing software – paid subscriptions are ideal since they guarantee the anonymity of any content you upload.
Scheduling tools, whether a simple calendar or an interactive scheduling software that you use to liaise with clients.
You'll also need to pick a niche, which is normally an easy decision since it'll relate to what you know – whether industries and sectors you have worked in before, topics that interest you, or types of writing that appeal to your preferred writing style.
From there, it's all about networking, publishing as much work as possible, and being proactive about reaching out to potential clients.
You can also browse the jobs available through the Digital Marketing Jobs Board, looking for freelance and remote jobs to help you become a competent, highly paid writer.
Our current vacancies include copywriting roles, freelance writing jobs, and a variety of digital marketing vacancies to help you round out your skills and learn as you go.