Subscription services are a hot trend in eCommerce right now. Consumers are increasingly interested in subscribing to products and services that are convenient and easy to use. And businesses are responding by offering everything from meal kits to beauty products to dog food on a subscription basis.
Subscriptions could be a great conversion-driver for eCommerce stores that are struggling with sales, but if you're thinking of implementing a subscription-based eCommerce model, there are a few things you need to know first.
In this article, we'll give you an overview of how subscription services work and how to start one. We'll also provide some tips on how to grow your subscription service and make it successful.
How do eCommerce subscription services work?
While the individual business models will be different, subscription services generally share some commonalities. First, they're generally sold on a recurring basis, with customers paying a set amount on a regular basis — usually monthly. They may, however, offer some variety in terms of billing frequency. For example, some subscription services let users choose between monthly or quarterly billing, or offer both options. Others may have a set schedule, like a monthly food or beauty service.
The other thing that subscription services have in common is that they're generally sold via an online platform. Customers may have the option of ordering via the website, or by phone. They may even have the option of ordering via email or text. Subscription services are generally billed automatically, so consumers don't have to remember to pay each month.
The benefits of starting an eCommerce subscription service
The subscription model has proven to be very successful within the eCommerce sector, and it's why increasingly many online businesses are turning to subscriptions services to drive conversion and revenue. There are many advantages to starting an eCommerce subscription service, which include:
Consistent revenue: encouraging customers to subscribe to a product or service rather than buying ad-hoc generates a consistent and recurring revenue stream, improving cash flow management.
Loyal customers: subscriptions help to create meaningful, long-term relationships between a customer and a brand, meaning your customers are unlikely to go elsewhere.
Improved inventory management: having a clearer idea of how many orders are going out the door each month will help to manage your eCommerce inventory more efficiently, since there will be fewer monthly peaks and troughs in terms of demand.
A better customer experience: one of the primary benefits of a subscription service to a customer is total convenience; subscriptions mean a customer not having to manually order repeat products or services, which creates a seamless user experience.
Opportunities to upsell: assuming your subscribers are already happily interacting with your brand, there's a great opportunity to 'level' them up by encouraging them to purchase add-on services or switch to a more premium plan.
Consistent branding: the subscription model offers many branding opportunities. From your packaging to your website, you have a great chance to showcase your brand and forge a consistent brand identity.
Opportunity to scale: subscriptions are great for growing your business because you don't have to keep finding new customers. You can focus on adding more value for your existing customers.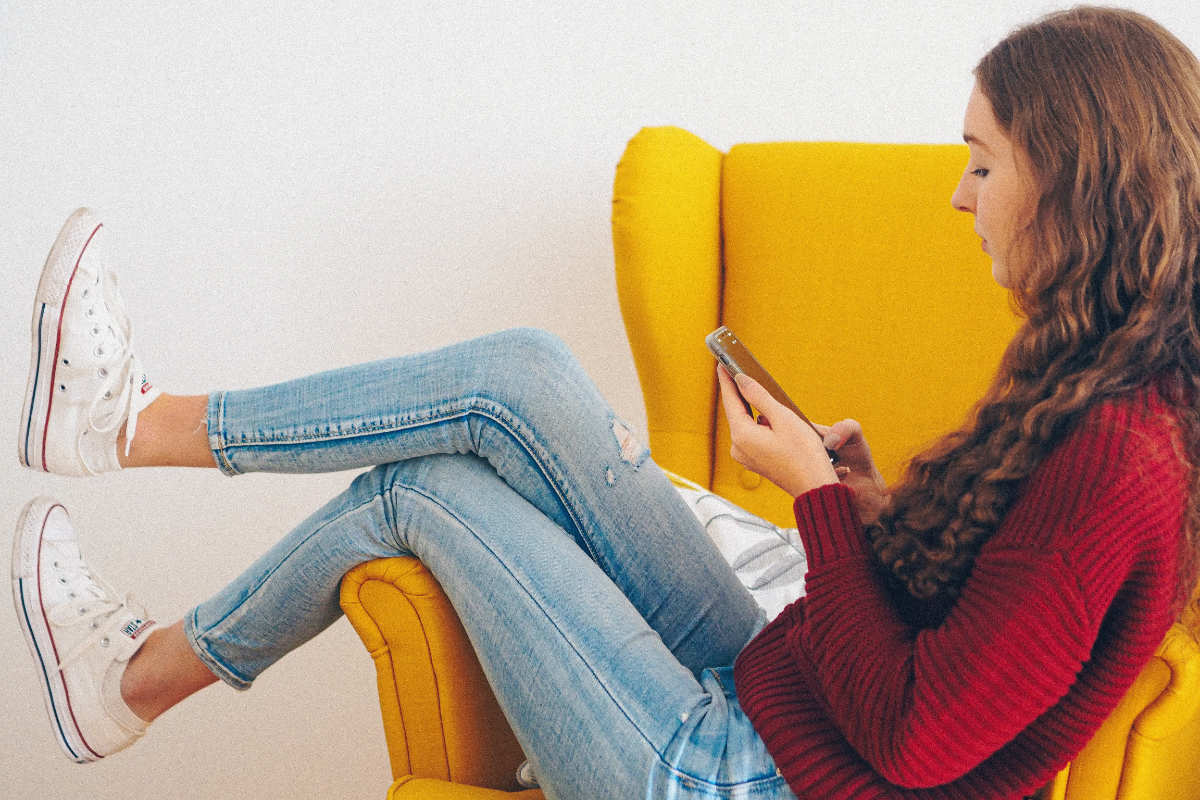 How to Start an eCommerce Subscription Service
Before you launch a subscription service, you'll need to determine what that service will be. It's best to choose an industry where there are fewer established subscription players. Subscription services are also generally successful when they are niche-focused. Some examples of niche-focused subscription services are:
Meal kits: meal kits are popular with people who want to eat healthier, but don't have the time to cook all their meals from scratch (services like Blue Apron have become remarkably popular).
Pet food: pet food is a necessary regular purchase for pet owners, and it's a great idea to offer this on subscription if you're in the pet care sector.
Exercise apparel: apparel is an essential part of your workout and exercise routine, and is great for fashion or fitness-based eCommerce retailers.
Essential oils: these products appeal to a wide range of people and can be used for different functions, like aromatherapy.
You also need to consider what kind of customer you're trying to attract. If you're targeting a broad audience, you'll need to offer a subscription service that appeals to a larger demographic. On the other hand, if you want to specialize in a specific niche, you can tailor your subscription service to those customers. For example, you might offer a subscription service that delivers dog food to customers' homes once a month. This gives you the opportunity to market to dog owners.
Another consideration is the pricing model you'll implement. For convenience for your customers, it's best to have a flexible pricing structure which offers a range of payment options, but you'll need to determine whether your subscription services are priced at a flat monthly rate or whether they vary based on quantity or volume. Types of pricing models clan include:
Flat pricing, where a customer pays a flat monthly fee (typically used by SaaS businesses).
Quantity-based pricing, where the price varies based on the number of units purchased.
Tiered pricing, where prices are bucketed into different groups depending on the number of units purchased.
Unless you're planning to create and implement a subscription model completely from scratch (which isn't advised), you'll also need an eCommerce platform for subscription management. Using a platform like Chargebee will simplify the process of setting up your subscription model, enabling you to customize the look and feel of your checkout process, optimize the end-to-end user experience, implement a range of pricing and payment structures, and create bespoke promotions and offers to entice new business.
Tips for Growing Your eCommerce Subscription Service
Now that you've launched your subscription service, what can you do to grow it? There are a number of techniques you can use to retain your existing customers and turn more prospects into leads. Here are some tips on how to generate growth:
Research: continually research your industry and competitive landscape to get a better understanding of where your business stands. Doing so will help you identify areas where you can improve your product or service. It will also help you identify trends in the industry that you can take advantage of.
Content marketing: produce high-quality content about your products and industry. Consumers are turning to online content for product information and education. Make sure your content is accurate and up-to-date, which will also help generate more traffic through SEO.
Email marketing: email marketing is sometimes viewed as a little old hat, but it's still a great way to stay in touch with your subscribers and keep them engaged. Let them know about important updates and product releases, and use your email content as a way of encouraging your customers to upgrade their subscription plans.
Offers and discounts: make sure you're offering time-limited promotions and discounts to both your existing customers and prospects; this might encourage your current subscribers to spend more with you, and it'll offer potential customers an enticing reason to sign up.
Customer support: Take care of your customers. If a customer is having an issue with their subscription, try to fix it there and then. This will ensure they stay loyal to your brand and it might even give you a chance to upsell to them.
Wrapping up
Subscription services continue to be a popular business model. They're great ways to make money in eCommerce, and they're also a great way to engage with your customers. But they aren't easy to start. You'll need to do your research, and be prepared for some challenges along the way. If you're ready to start a subscription service, we hope this article has provided you with the information you need to get started.
Now you know how subscription services work, the advantages of starting an eCommerce subscription service, how to start an eCommerce subscription service, and how to grow your eCommerce subscription service, what are you waiting for? Start your subscription service today!