We exist in a new digital world. We live a life in which the power to know what each of us wants, and the best way to give that to us, is at an unprecedented stage.
The internet is one of the most profitable areas of business. Your ability to get a steady stream of visitor traffic can help you both grow and expand your market space.
Having your own business website is a crucial first step. After all it, you need to make sure you build towards conquering your market online.
Digital marketing is your way of connecting with your audience online. With knowledge of doing so at the right time and place, you put your products in a favourable position.
Even then, what is digital marketing? How do you use this for your business and grow your audience with it?
Here's what you need to know:
What is Digital Marketing?
Digital Marketing refers to the advertising, networking or positioning of a brand through technological mediums. Whilst that includes television, radio, billboards and the like, it has generally come to refer to all online activities such as websites, social media and search engine optimisation.
Digital marketing is a combination of different strategies that you apply online. These strategies allow you to market products and services to everyone. Your potential audience can be anyone connected to the internet, be it on desktop or mobile.
Like traditional marketing, you leverage various channels to connect them to your business. You use these different channels to build an audience for your offers. These encompass both your current and prospective clients.
When it comes to online marketing, the smartest tactic is to not wait for visitors to come to your site. The best move is to find people where they spend their time. You want to relate them to your brand and make them create an emotional investment to your offer.
Building digital assets can help your business grow. From using your website, social media, and even ads, all these define digital marketing.
Hiring the best digital marketer is crucial. For your business, you want someone with a clear strategy for marketing campaigns. These should support long-term plans to build the goals of the business.
You need to use all channels available – both free and paid.
On the audience
Above all else in the field, audience is king. A brand's audience is who they want to come to their website, to fulfil a journey and, in the end, become a repeat client and brand advocate. There are two broad categories of business marketing that are equally important for differentiation in the digital sphere:
B2C is the one most of us are familiar with. Almost everything we do day-to-day can be related back to a B2C (Business-to-consumer) interaction. Be that buying food through to joining a gym.
With digital marketing, B2C is usually more 'speed critical' than B2B (Business-to-business) because the end aim is for a customer to complete the marketing funnel fast: from first contact to buying a product online.
That means in the B2C area, marketers need to focus on CTAs (Call to Action) and effective user experience strategies on their website.
B2B digital marketing, on the other hand, is more lead-focused rather than all about generating website sales.
B2B digital marketers will put a huge amount of stock in generating enquiries, delivering contact details to their offline sales team, and building an authoritative rapport with their audience.
If you're just getting started in this field, in either of those categories, it's important to look into a few parts of audience definition and management.
First, know your brand's existing audience. Diving into the digital marketing sphere is great, but it doesn't mean losing your existing clients (or shouldn't, anyway!).
You need to understand demographics too. And be able to know what will make an interaction personal for the lead on the other end.
This fantastic quote on what digital marketers are giving to their audiences comes from Chris Cavanaugh for Forbes:
"The lines between traditional and digital are blurring and organisations are really beginning to embrace the idea of branding as an experience rather than a singular medium, channel or execution. At the end of the day, what we're doing is creating and designing brand identities that aren't strictly tied to physical spaces, digital technology or even senses. We're creating brands that are experienced over time and in different ways."
And in delivering this to your audience, in both of the above categories (B2C and B2B), a key component is going to be Data.
The importance of data in Digital Marketing
A digital marketing buzzword that unlike a few of the others is truly worth that title, is data. The benefit of digital marketing over traditional forms is that data on audience interactions or otherwise can be delivered to the team in real time and with consistent and correct analytics.
We'll be covering this below as a speciality field within the industry, but it is worth noting that, after highlighting the core audience (eg consumers), next will be deciding what data you need to collect.
At a high-level, this might be sales for consumer marketing, and emails for business-to-business.
So what are the different areas digital marketers can specialise in, and what do they consist of?
What Are The Different Online Marketing Strategies?
In digital media marketing, finding the right channel to reach audiences is important. There are many strategies that can help you bridge the gap. These include:
Web DEV/UX
Search engine optimisation (SEO)
Search Engine Marketing (SEM)
Social Media Marketing
Content Marketing
Email Marketing
Social Media Advertising
Influencer Marketing
Data Marketing
These are not the end-all, be-all in online marketing. Here's a quick summary of these strategies:
1. Web DEV/UX
We're going to start with one speciality that a lot of guides to digital marketing seem to – for a reason we can't understand – negate from their list: Website development (including User Experience).
Before anything else on the web, your website needs to be well-designed, stable and effective at what you need it to do. Any responsible marketing strategy will have numerous channels working in tandem to direct leads to the website, which means if one fails, another one (hopefully) will work.
But your website needs to do its job, because there is only one. In digital marketing, website development and User Experience (UX) is critical to achieving your marketing aims, and there is a lot more to these specialties than a lot of us realise before entering the field.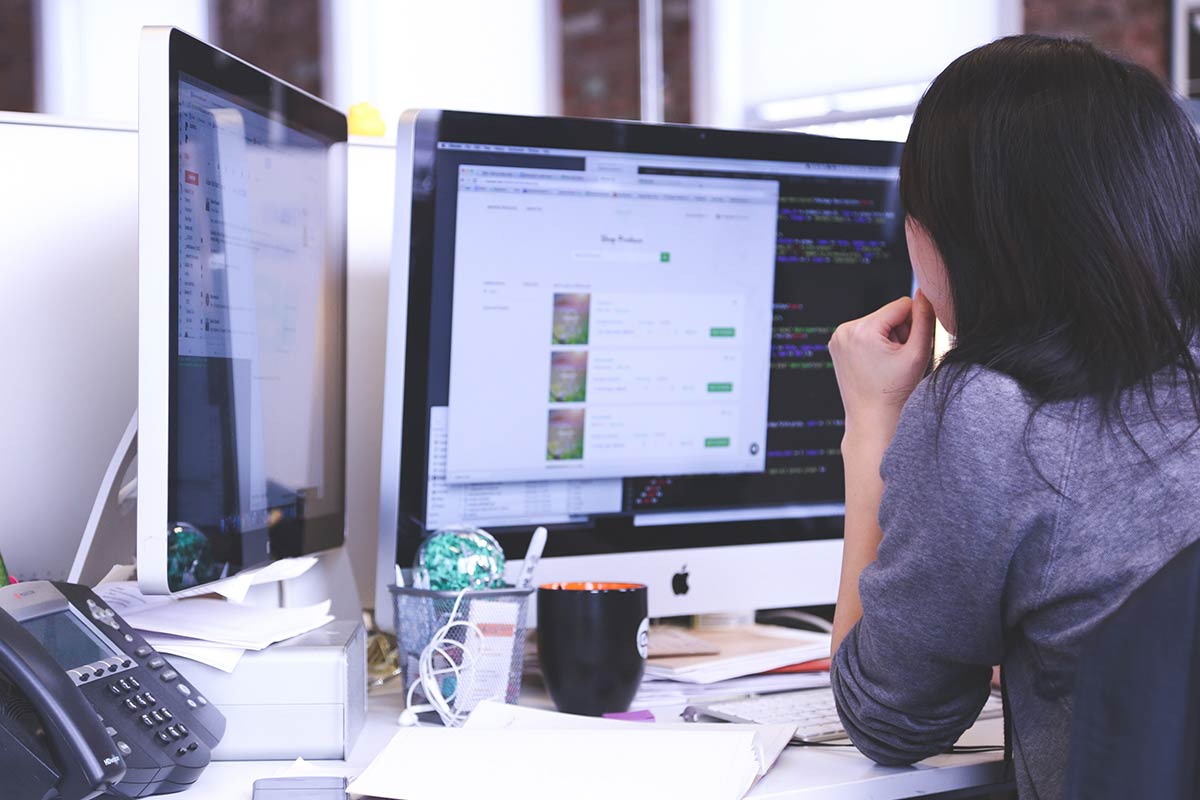 2. Search Engine Optimization
Search engine optimization or SEO is the process of getting free, organic traffic. This happens by ranking in search engines.
Showing relevancy helps you create a site suitable for search queries. Search engines will show your results to audiences. Your website should provide what the customers are looking for.
SEO is one of the most effective ways to increase traffic. Search engine visibility allows you to get not only an audience but the right audience. With the proper use of keyword research, you design your website to be suitable for the audience you want.
SEO is also one of the most integral components of digital marketing. Over time, a relevant search that gets consistent traffic can:
improve its rank
gain authority
This authority is usable as a way to help businesses gain more profits in the long run.
The weakness of SEO, however, is the length of time it needs to work. Depending on the keywords you are trying to rank for, it can take months to get an audience. Once you get going, however, this digital marketing strategy can pay dividends.
3. Search Engine Marketing (SEM)
Search engine marketing or SEM encompassed SEO and pay per click marketing. These days, its definition evolved to stop at paid search. For the unaware, paid search are advertisements on search engines that position you at relevant keywords.
In Google, for example, this type of digital media marketing comes in the form of:
Google Ads
Youtube ads
Yahoo Ads
Bing Ads
Display Ads
This gives you the opportunity to target specific audience segments. This then gives you the ability to send them straight to your sales platform.
Search engine marketing is effective if you know how to leverage the keywords and budget. You also need to provide proper ads and pages that match the intent of the customer.
SEM is best to use for products and services who have enough budget and don't want to wait for SEO to convey. It can provide any business with the right marketing flexibility.
The problem with SEM comes from its relative difficulty to use. You need the proper skills to understand the right keywords that you want to rank for. This means inexperienced marketers will extensive learning.
SEM can be expensive to do as well.
4. Social Media Marketing
Social media marketing relates to how you use social media sites to help your business grow. Sites like Facebook, Twitter and Instagram are hubs to billions of people.
Bringing your product on social media allows you to get more views. It also helps funnel strong, consistent traffic to your business.
Many businesses tend to leverage social media marketing as a way to build an audience. Going viral in these channels can produce successful marketing campaigns with strong returns on investment.
Social media, however, is a different beast in its entirety. Understanding social dynamics and how the organic search in them runs takes skill. Social media platforms also reduced organic reach for social media advertising.
5. Content Marketing
Content marketing is a type of digital media marketing that uses videos, blogs, and images as a medium. It tries to approach audiences by fielding:
Value
Relevance
Consistency
These make content more palatable and useful to an audience. Its ultimate goal is to drive profitable customer action to products and services through stimulated interest via the content.
Effective content marketing has a large overlap with other strategies. Much of SEO, for example, tends to get a boost from a strong content marketing strategy. Some landing pages also rely on smart content marketing.
As with its name, the business thrives under strong content. This type of marketing also makes the traffic collapse if there's bad content.
6. Email Marketing
Email marketing is one of the oldest strategies in the book. It helped define digital marketing for most of the early parts of the internet.
Even today, the ability to go straight into people's inbox is a powerful tool. For a thriving business, a direct connection with audiences is an advantage.
This strategy can come in the form of:
Email newsletters
Blog subscriptions
Customer welcome emails
Promotions and discounts
Customer nurturing content
What makes this online marketing strategy effective is email targeting. Since email marketing needs people to opt-in, it gives you a good knowledge of the audience to target. This lets you direct people straight to the business and sell your offers better.
Email marketing, however, needs leads. People need to opt-in to the service, which limits the scope of people who can receive your material.
7. Social Media Advertising
Social media advertising is one of the most powerful forms of advertising right now. Paid ads on social media like Facebook ads and Twitter ads give you an unprecedented reach. With a billion active users, you can do diverse targeting strategies in campaigns.
What makes social media advertising powerful are the tools. Many of these platforms provide analytics tools that help you laser-target your ads. Control the entire scope of your target audience using filters to make sure the people you want can see the ads.
Much like search engine marketing, you need a good budget. This can help in creating an effective social media advertising. Without a proper budget and strong copy, you'll likely waste money and effort trying.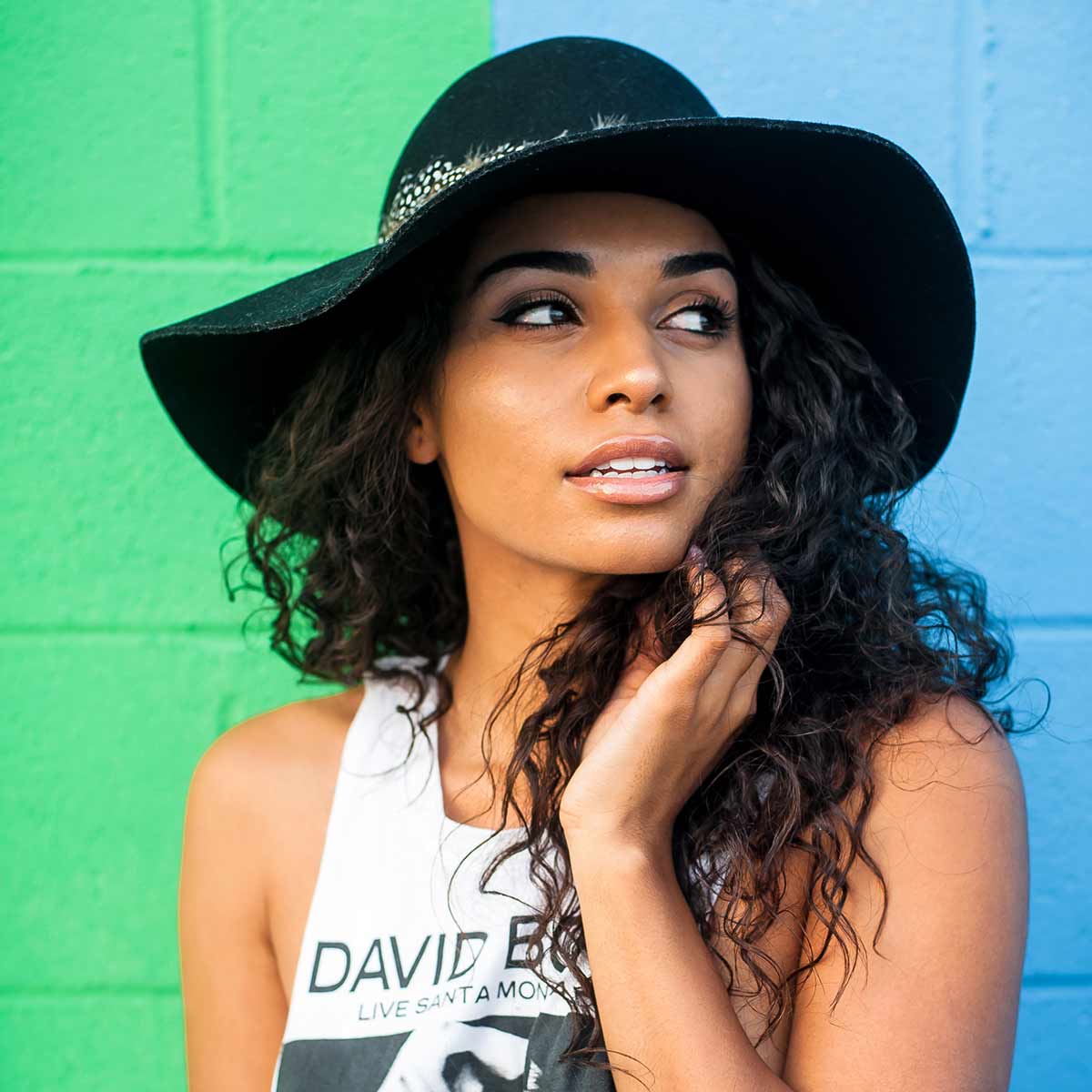 8. Influencer Marketing
Influencer marketing is a new style of marketing that emerged the past half a decade. This strategy uses well-known names online, known as influencers. They help endorse your products and services.
It sounds like a very easy strategy, but there is much work in this. For one, you need to find the right influencers. They need to help filter their audience to your products and services.
You don't look for mere popularity, but rather their connection with your target audience. You do all this without breaking the bank.
Much work in organic influencer marketing revolves around creating a trust relationship. You build connections with influencers and manage expectations of the brand. You also work with them to build a better reputation.
Looking for a job? Check out the latest Influencer Marketing Jobs
9. Data Marketing
So, we've left the big one till last. DATA. I put it in capitals because IT'S SO IMPORTANT. If you've not heard of data, big data, analytics and the rest by now, you need to do a bit of reading before entering the digital marketing world.
Data is – perhaps – the be all and end all of digital marketing. It's the reason this form of marketing is so much more effective than anything the world's seen before.
The data at our fingertips is genuinely mind boggling, and it's the cause of consternation outside marketing circles (just look at the US elections discussion, and the Cambridge Analytica scandal). That's not to say that using data makes you Dr Evil. It just shows how effective it can be.
Data doesn't have to mean collecting people's details either – it's literally anything and everything. A click on a website through to the length of video a user watched.
Data enables digital marketers to personalise their interactions with individual audience members. Bland adverts or emails that you hope will hit the spot are a thing of the past – if you know how to use your analytics.
On that point, the scientists and masterminds managing data and insights are maybe just as important as the data itself. Because without them, no one knows what to do with this wealth of information.
If you've got an eye for detail, a love of spreadsheets and a lot of patience for scanning numbers and figures, than look no further than data management. This is an area of digital marketing that seemed to creep up on a lot of us a few years back, but looks set to continue being the primary driver behind digital marketing for years to come.
The next frontiers of Digital Marketing
So, that's a (believe it or not) brief outline of some of the key fields and terminology that we've all become accustomed to in digital marketing. But as we keep saying, it's a field that doesn't sleep, and doesn't rest on its laurels.
There is always something growing, or something coming around the bend, that a few but not enough digital marketers pick up on early.
So here are a few digital marketing trends that are starting to make waves in the wider industry, but that have been utilised to great effect already for some years now.
1. VR – Virtual Reality
You've no doubt heard something about Virtual Reality. VR is becoming more familiar to us in day to day lives because of utilisation in museums, VR headsets for sale in gaming stores, and the wide use in big screen films.
But it still hasn't become a commonplace strategy in marketing.
This is probably due to a combination of expense, lack of data to prove its worth, and unease at breaking the mould. But digital marketers who are making use of VR are setting a new bar for the rest of us.
That's not to say it hasn't been in use at all. As far back as 2015, the New York Times mailed out 1 million Google Cardboard headsets to their subscribers, along with access to a VR film they created. It pulled users deeper into their storytelling, and no doubt created a whole shipful of new brand ambassadors – without technically advertising themselves at all!
The beauty of Virtual Reality is the deeper engagement that it provides to your audience, and the psychology behind it can be quite dramatic.
Some studies showed users in VR with either lighter or darker skinned avatars left the experience showing real changes in racial bias. Others, who performed as Superman-like characters in the VR world, showed greater altruism upon returning to their normal lives.
If that's not reason enough to invest in learning the VR world for your brand, then maybe nothing is!
2. AR – Augmented Reality
Often confused with its more famous cousin, Augmented Reality is also about interrupted vision and changing your reality, but it's a tad less immersive than VR.
Where VR removes a user from their current situation (for example, from standing on a street to flying through the air), AR just changes the street they're standing on.
Augmented Reality is so exciting to people in the technology and digital marketing fields that, some years back, Apple CEO Tim Cook had this to say:
"I'm excited about Augmented Reality because unlike Virtual Reality which closes the world out, AR allows individuals to be present in the world but hopefully allows an improvement on what's happening presently… That has resonance."
The fact the world's biggest companies, like Apple and Google, are directing their expensive R&D teams to work quickly on AR should tell you all you need to know.
Opportunities in the marketing sphere, for those with the patience to learn and the ability to think creatively, are endless with AR. And as with VR, it provides an immersive experience for your audience that has rarely – if ever – been matched in a marketing strategy.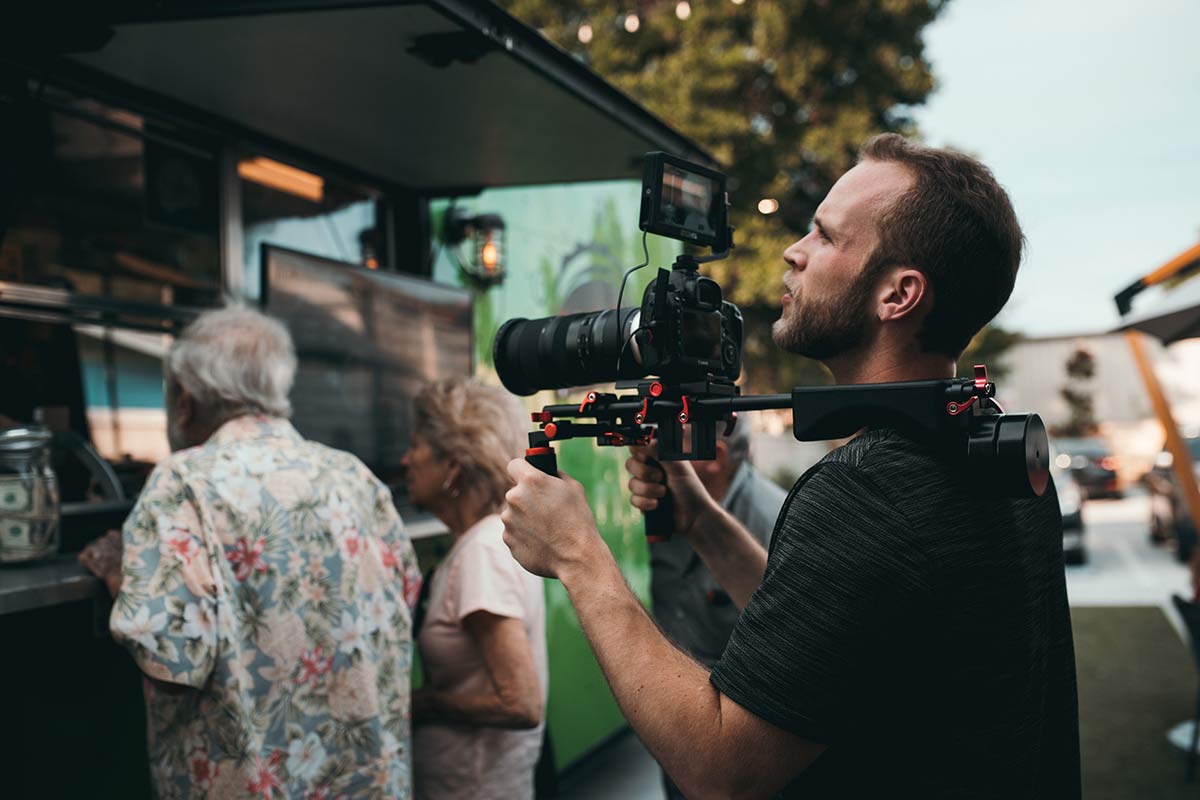 3. Live video
I know, I know, live video is nothing new. But the reason it's listed as a new frontier in our guide is because most companies and digital marketing agencies still don't make use of this (optionally) cheap, ultra-engaging and minimally used outlet.
From Periscope on Twitter a few years back to Instagram's 2018 TV reveal, live video has been changing the dynamic between social media users and their followers.
What has had limited take up is that of brands creatively and genuinely – and therefore successfully – utilising this new medium. But before you dive in, here are a few quick tips.
The critical part of brands using what has been a landscape for individuals and friends is genuinity. The moment something like a live stream comes across as planned, scripted and branded, users switch off. And research suggests they don't come back.
So if you're venturing into this world, have a plan but don't script everything. Be happy to take some risks and go with the flow. Interact with your followers in a meaningful, human way and the engagement you receive will lend your brand further credibility with those engaging.
As with AR and VR, if you have a penchant for pushing the boundaries, specialising in delivering impactful live video streams for your clients could set you apart in coming years.
Digital Media Marketing Considerations
We now understand the different strategies that define digital marketing. We then need to answer a few questions.
Answering these questions will help you understand the role of digital media marketing in your business.
What does a digital marketer do for you? What is digital marketing's role in your business? What types of digital media marketing content should you use?
What Does a Digital Marketer Do For You?
At the end of the day, the job of a digital marketer is to help bring in profits and increase return on investment. To do so, you need to fulfil different types of key performance indicators (KPI). These help measure performance.
This carries into different roles for your digital marketer.
Many digital marketers have different specialities. SEO specialists, for example, need the business to improve its search engine rankings. Different optimizations should lead to better organic traffic.
Social media managers will help handle posting schedules on social media. What is the right time to post? How often and what topics do people like?
Paid search specialists will work with the company. They will then present opportunities about the right ads to use.
Which ads can bring more traffic and sales to the business? What advertising content converts and gives strong ROI?
Knowing the role you want your digital marketing specialist to do can be helpful in bringing more traffic to the business.
Learn more: What Does a Digital Marketing Manager Do?
What is the Role of Digital Marketing in Your Business?
Why invest in digital marketing? Online marketing allows you to measure much of your work's impact in real-time. You want to set a role for it that allows for growth and ROI in your business.
Much of the things that define digital marketing come from its use in website traffic. By using analytics, you can utilise data to see which pages bring in more traffic. Knowing which pages and topics carry more weight allows you to understand what people want.
Digital media marketing also helps you understand how to bring in leads.
Lead generation is a crucial step in any business.
It generates qualified leads that can become conversions. It also helps you understand how your content performs. It gives you an idea what can you do to improve such performance.
In the end, online marketing arms you to trace which channels and touchpoints work. Not all touchpoints will work for your needs, so you need to know where to focus.
What Digital Content Do You Need?
So, what types of digital marketing content should you make for your business? This depends on many factors, including your audience type, business goals and the people you target. Knowing which content people want can help you focus your efforts.
For example, if your intent is to improve brand awareness, blogs and videos are the best media to use. They can improve your SEO and help your brand with new audiences. They are very shareable as well.
You want to use lead magnets and tripwire content like ebooks and reports. These will help spark interest in what you have to offer.
If your aim is to convert your audience, testimonials and some case studies can help sway buyers' decision.
Boost Your Digital Marketing Now
When it comes to digital marketing, it's crucial to understand the nuances of different strategies. Each tactic will give you different advantages and disadvantages. Knowing the best one for your business can dictate the strength of your branding and eventual ROI.
Need digital marketing experts that can help your business? You want mavericks who don't settle for the traditional.
We empower businesses to hire digital media marketing specialist for growth. It doesn't matter if you're a small café or a big corporation. We will help build your brand into something better.
Talk to us now and lead the pack with our expert candidates.
How to Find a Digital Marketing Job
Just as important as reading this guide to Digital Marketing is working out what you need to enter the field, and where to start looking for.
Start by searching for Digital Marketing Jobs on our job board.
This guide to starting your digital marketing career and this guide to becoming a freelance digital marketer in the industry are great places to start.
On top of what's outlined in those pages, the best advice you can be given is to immerse yourself. Whether that means building your own website about a hobby and diving right in, or reading as much about the field as you can.
People who are successful in this industry – and indeed, any competitive and fast-moving area – are those that are passionate, hardworking and willing to put in the yards.
Do your SEO course. Speak to people already working in the field. Learn a little bit of coding and analytics use. Hone your networking skills.
Last but not least, we're always happy to answer your questions, so get in touch with us if you need help or you can sign up.
After all, the more new minds entering our industry, the better it is for all of us, as it creates fresh insight and pushes the boundaries of what's achievable.