One of the most challenging avenues of marketing is digital marketing. It's an avenue that is continually evolving, and this evolution means that those who work in digital marketing are on a constant uphill climb to keep up with the necessary skills required.
It's a challenging, creative and rewarding career path and not only will you be faced with opportunities that you never dreamed possible when you work in digital marketing, but the money's also pretty great, too.
As with any area of work, you need a certain level of skill to be able to progress and find success within it. Experience on the job leads to higher salaries and a better future in the industry, but before you get to that point, you have to land your very first entry-level position.
Pushing the professional boundaries comes with time, and until then, you need to know the essential skills to assist you with getting there. Once you understand the digital marketing skills that you need to have in your arsenal to be successful, you will be able to dominate the role you're in and make something of yourself.
What Skills Should a Digital Marketer Have?
Let's take a look at those essential digital marketing skills:
Analytics & Advertising
The wealth of data that is available at our fingertips makes a job in analytics a dream for those who love information. It's the job of a digital marketer to collect and analyse the information presented and use it to decide what comes next in the company marketing strategy. Being able to do this leads to the creation of campaigns that pack a punch, and in this age of focus on brands and business that we live in, it's an essential skill to have.
Understanding Google Analytics is a must if you want to secure yourself a role in entry-level data analysis. Learning how to use these platforms to make business decisions is key to the position, and this includes understanding the basics of pay-per-click advertising. PPC involves the use of Google Ads to create targeted search online, and learning about it is going to increase your chances of finding a job successfully.
Search Engine Optimization (SEO)
Working in digital marketing means building your SEO skills. One of the essential skills required in the digital marketer's list lies within SEO, as this relates to the practice of expanding the online reach of a brand. It links very closely to PPC advertising, and without a good understanding of it, you could find yourself falling behind the curve instead of ahead of it.
Copywriting
One of the necessary digital marketing skills that you should ensure that you have is copywriting. Part of the job involves producing content that draws in the reader, engages them on the website and has them coming back for more. Copywriting doesn't just refer to main blogs on a business website, but the website copy and informational eBooks. Business branding relies on strong copywriting skills for success, and if you have a good level of copywriting under your belt, you're going to stand out from the other candidates for the job.
Content & Social Media Marketing
Social media marketing is an essential piece of the digital marketing puzzle, and it walks hand in hand with content marketing. If you want business to consider you for even an entry-level position, this is a skill that you need to have. The consumers of today expect engaging content, and they have come to expect it from brands. Digital marketing professionals need to be able to produce exciting content – it's a must – and if you can show an employer that you understand the way people ingest their information, you're more likely to be offered a job.
Emerging Trends
As technology changes, digital marketing skills will change, too. There is so much to learn, from new platforms and programs to new avenues that open up with each development. To be able to enjoy a career in the digital marketing field, an understanding of the way the industry begins to shift is essential. If you can recognise that there is a lot to learn, you can understand how to wade through the information and make it work for you. Emerging digital marketing trends are continually changing, but as long as you keep up with those trends, you can stay ahead of the digital marketing game.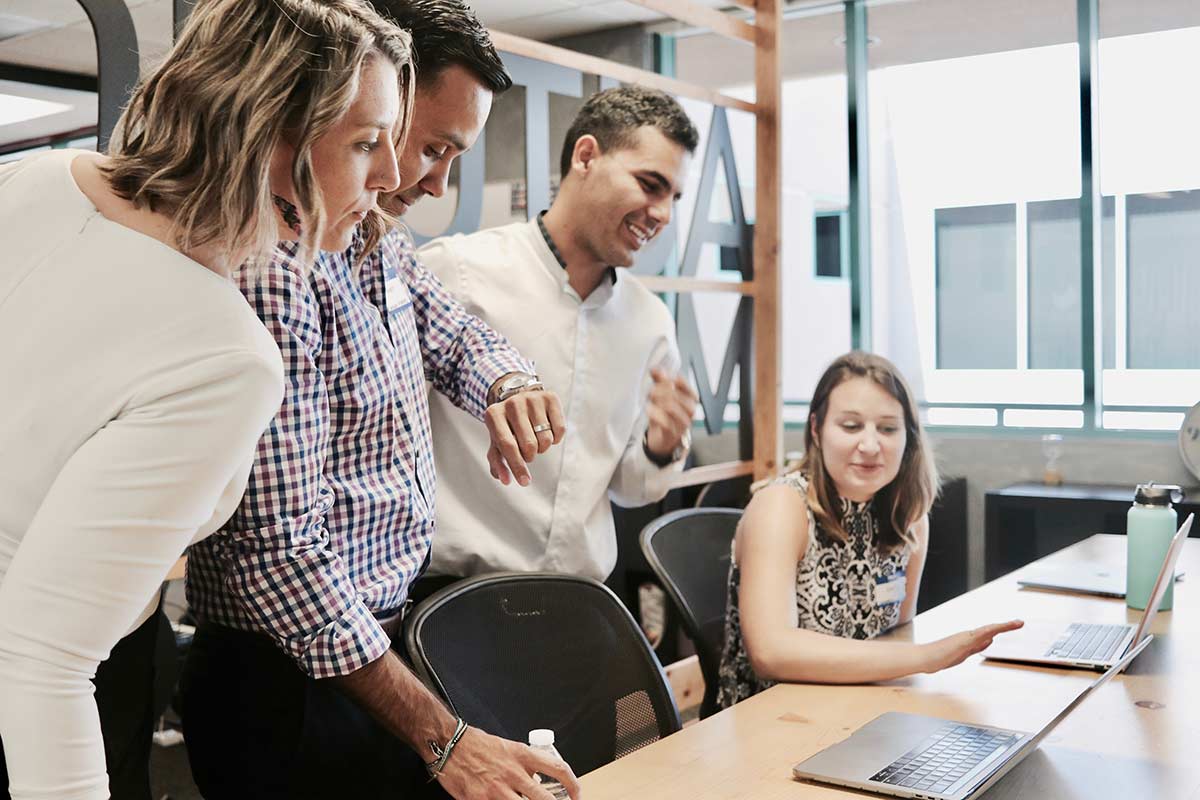 9 Soft Skills Digital Marketers MUST Have to Succeed
A lot of the discourse around succeeding in your career – particularly in digital marketing – is based on what we call Hard Skills. That is, you need to have qualifications and certificates. You need to be able to code, you need to be able to read analytics and data, and you need to know the latest software every company is using.
But what about Soft Skills for Digital Marketers? Those intangibles that companies look for in future employees?
Here are 9 Soft Skills that you should focus on improving to kick start your Digital Marketing career.
1. Curiosity
Employers value team members who are curious. It not only means that you're willing to learn as you go, but it shows a certain proclivity to thinking outside the box. If you're not curious, you'll never change the game. You'll stick to what you know. So if something perks your interest, show it. Ask questions. Highlight your curiosity. It may have killed the cat, but it could save your digital marketing career!
2. Ability to adapt
Equal to curiosity is the need for an ability to adapt, and they almost come hand in hand. When your curiosity spikes your interest in something new, that potentially leads to the need to change the status quo. So anyone with high curiosity invariably needs to be able to go with the flow and adapt to new methodologies.
3. Creativity
To be able to implement these new ideas and methods, you may require creative thinking. And besides all that, any form of marketing will necessitate a certain creative flair. It doesn't matter how analytical the job you're applying for is, or whether it is 99% based on coding. Your future employer wants you to be creative with how you fulfill the job's requirements.
4. Intuition
Now, a lot of the application of the above 3 Soft Skills comes through a level of intuition: when do you be creative? When do you shed your previous learnings and adapt to a new climate? Intuition will hold you in good stead both in the roles you fulfil, and the people you interact with. Trust your gut, and prove to people that you do.
5. Social skills
And often, that intuition will tie in with your social skills. Now, not everyone has the same level of mastery in interacting with other people. However, that doesn't need to affect your ability to demonstrate to an interviewer that you have decent social skills. Even if it doesn't come naturally to you, start the interview with a friendly hello, and asking them how their day has been, and you may be forgiven for any future faux pas.
6. Persuasion
And this leads nicely into number 6: persuasion. You may not be the highest level operator in each of the above or below skill sets, but if you can persuade people to trust you regardless, or believe that you're better at them than you are, you'll go a long way. But persuasion isn't just about other soft skills – you also need to be persuasive in how you sell ideas. In an interview, and employer will be looking for the ability to sell your story.
7. Analytical thinking
But whilst a lot of the above points focus on social interactions, other Soft Skills exist outside that realm, such as analytical thinking. As digital marketing veers more and more away from interpersonal relations to data gathering and assessment, analytical thinkers are more and more in demand.
How can you prove to an interviewer that you're an analytical mind just waiting to be released onto their client lists? That should be the question at the top of your list before entering the room. Creativity and social skills are important, but analytical assessment of data is absolutely critical in the 21st Century.
8. Comfort with technology
Which leads us to being comfortable with a wide range of tech and software. Yes, qualifications and other Hard Skills are important, but you shouldn't just 'be aware' of this stuff – you should be comfortable with it. That program that compiles data for you to put your analytical thinking to use on – do you know the ins and outs? Have you used it on your personal projects? Can you prove this in an interview or on the job?
9. Multitasking
But finally, we'll leave you with one that can be applied to any field. Multitasking. No employer wants someone who gets stressed focusing on one task – so train yourself in setting appropriate priority lists, and prove you can do it!
Take Away
Working in digital marketing means embracing a new branch of an industry that is evolving at a rapid rate. Being able to to embrace those skills and put them to use in the digital marketing industry can help you to get a job in a much-wanted field.