The best digital marketing jobs are the ones where you are given the freedom to direct your own campaigns. Sadly for you, there are few employers who are willing to let you treat your marketing job like your own playground. Yet, when you are given the freedom to work and direct independently, then digital marketing field has some best jobs in the world.
Digital Marketing Manager
A digital marketing manager is a blanket/umbrella term for many online marketing jobs. If you were to apply for a job as a digital marketing manager, you would be expected to understand SEO (Search Engine Optimisation), PPC (Pay Per Click), and have an understanding of social media. You would need to understand paid searches and understand the promotional strategy being employed by the marketing department the company or client you're working for.
Check our the job descriptions.
Social Media Manager
Social media has taken the world by storm. With sites like Facebook boasting over 2.45 billion (yes, with a b) daily active users, this new form of digital media has been proven to be an extremely powerful tool for brands looking to increase awareness and generate sales.
Social media managers are tasked with managing brand pages, interacting with customers, and ensuring that companies stay modern and connected across all social platforms in this new media landscape.
Content Strategist
Being a content strategist is the best marketing job for people who want a lot of control over the direction of the promotional strategy. In this case, your job is to decide what content is posted on websites, social media, and off-site websites. Part of the process may involve branding, part targeting, and part attracting. A firm understanding of SEO is important.
Some believe that analytic tools are very important too, but their readings are often misinterpreted. For example, somebody sees that their highest traffic numbers arrive at 11am, so starts to post fresh content at 10am, which then increases the number of viewers at 11am. This then feeds into a self-propelled cycle of the content strategist acting upon analytics that he/she caused.
Data Scientist
The position of "data scientist" has been around in the business world for decades, but its responsibilities have shifted over time in this new media landscape.
As companies now have increasingly larger access to more and more data, the job of the data scientist is to compile all this data and analyse it, presenting relevant findings to the company.
This position is essential for companies looking to identify trends and achieve a deeper understanding of their market. Data scientists help brands maintain relevancy and compile large amounts of information into digestible chunks that can be passed onto the company to achieve greater insight.
SEO Analyst
SEO stands for search engine optimization.
SEO companies are hiring analysts like crazy – and these analysts are tasked with analyzing data and finding ways to optimize digital content to ensure it ranks higher on search engines such as Google and Bing. Their job is to help increase the visibility of brands and find those magic keywords that will get a company to the top of search results.
This landscape is constantly changing as companies like Google and Bing constantly shift and alter their algorithms, so it's essential for employees in this position to continually stay aware of trends and adapt accordingly to keep those search results pinging at the top of the page.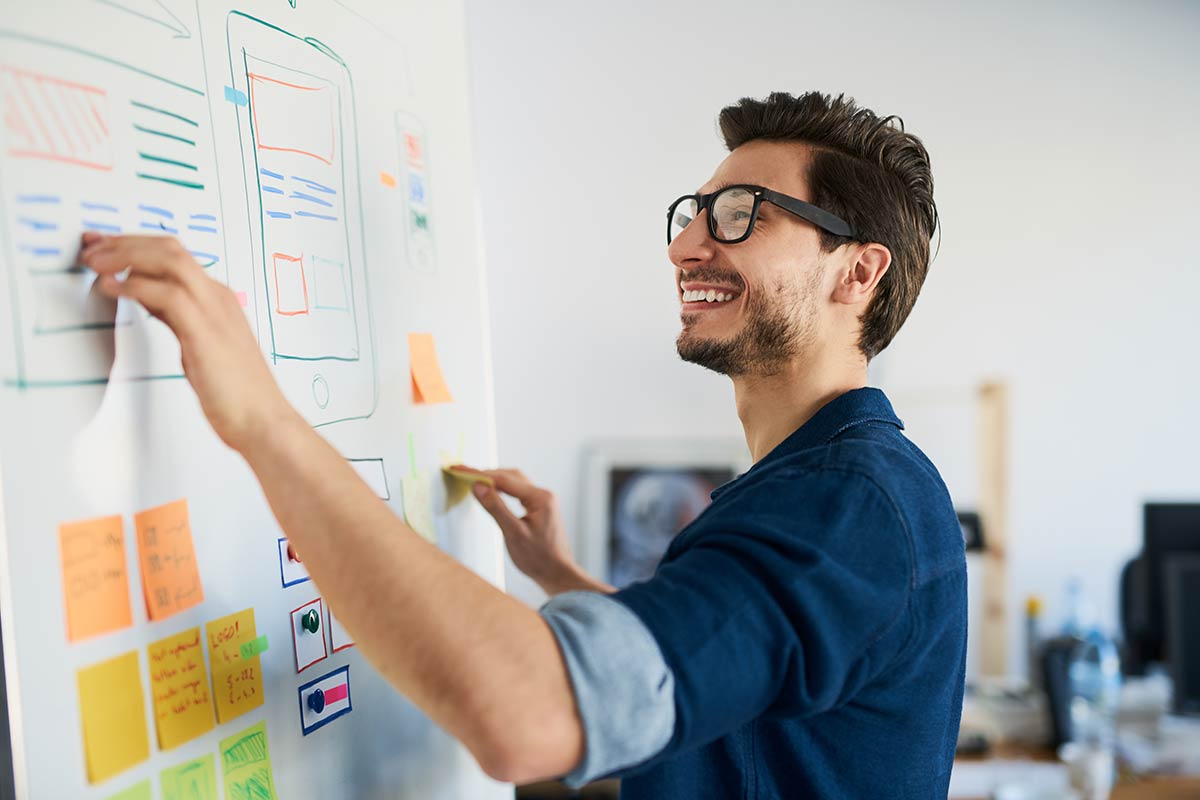 UX Designer
UX stands for user experience. UX designers focus on developing and perfecting a user's experience in the digital space. Whether it's through an app or a website, the UX designer is responsible for developing and perfecting every aspect of a user's experience from the landing page to checkout.
They do this through A/B market testing, customer reviews, and a myriad of other tools to develop a seamless process that generates sales and leaves the customer ultimately satisfied and happy with the experience.
App Designer
With smartphones taking over the world over the past ten years, the demand for smartphone apps has skyrocketed. As a result, so has the demand for talented app designers. App designers are tasked with creating the overall design and creative layout of new apps. They conceptualise the graphics and vision of new apps and pass their work off to the app developers who implement the code.
App Developer
App developers share a symbiotic relationship with app designers. App designers will initially design an app, and then pass their work off to the developers who will implement the design into code. When it all comes together, they end up with a brand new app.
The relationship between an app designer and app developer is similar to that of an architect and engineer. The designer will create the blueprint for the app, and the developer will take the design plans and translate it into functioning code, ensuring all the maths checks out. It's an integral job, and their coding work is what makes sure your favourite apps don't crash.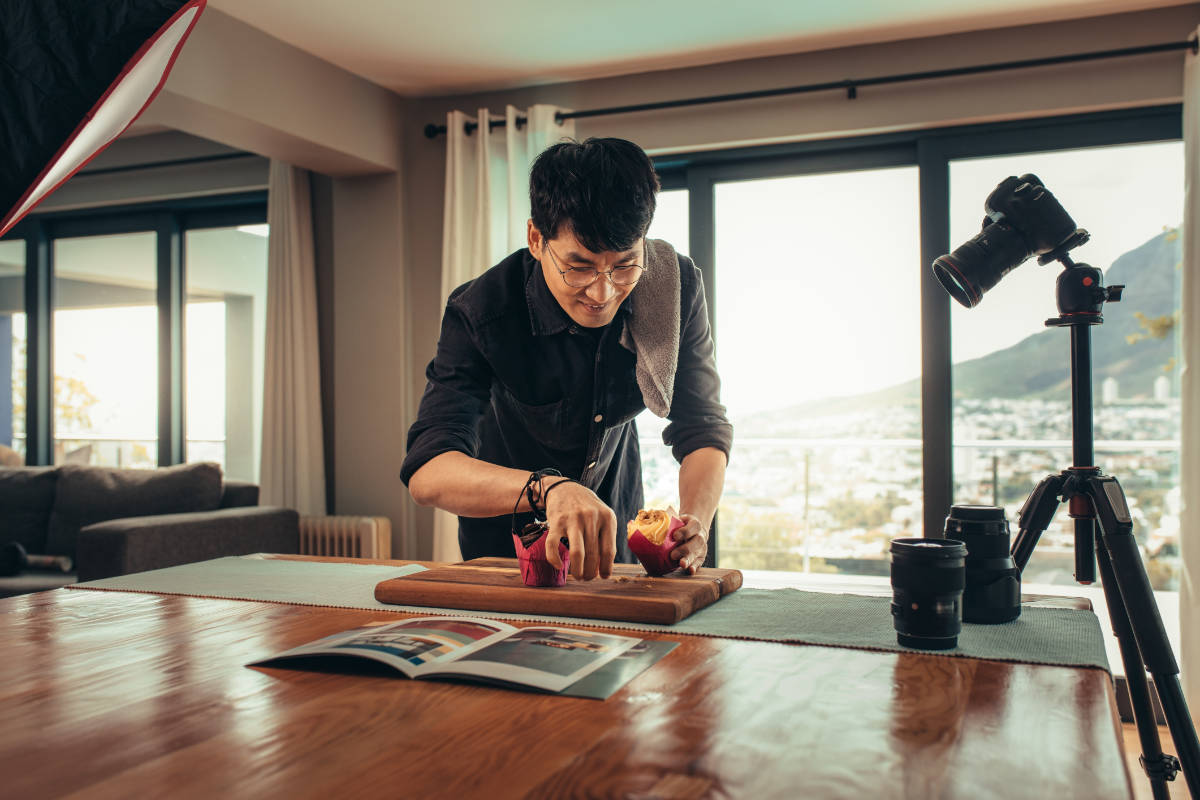 Vlogger
The word "vlogger" elicits different reactions from different people. When some people hear the word, they cringe, when others hear it they think of their favourite entertainers. One thing is for sure; this job title ranks high on the list of jobs that didn't exist 10 years ago.
What is a vlogger? Essentially, a vlogger (short for video blogger) is a person who films themselves and creates digital content in a narrative form. With the advent and rise in popularity of YouTube, vloggers have found themselves becoming increasingly successful and popular in the digital space.
With top vloggers raking in millions of views and dollars, this new form of content has taken the world by storm and influenced generations with its innovative style.
Market Research Data Miner
Any successful entrepreneur will tell you one of the biggest keys to succeeding in any industry is knowing your market. Market research data miners research their market and collect relevant data.
They delve deep into analytics and provide concise results of their research to help inform companies of winning strategies that will help them stay ahead of the curve.
Email Marketing Specialist
One of the best and worst online marketing jobs is an email marketing specialist. It is the worst job if you are working for a company that wants answers and demands results (or key targets, KPIs, as they call them). It is the best job if your bosses allow you to treat your email marketing like a blogger treats his/her writing.
Email marketing is a great job if you are given the freedom to create the sort of emails that people look forward to as much as they look forward to new YouTube posts. It is a horrible job if you spend most of your time trying to fool spam checkers in order to get yet another insufferable advert under the nose of your email viewers.
Internet of Things Marketing Specialist
IOT (Internet of Things) is a buzzword, but people are currently making a fuss of it, so there are jobs to be had. The trick is to find ways to market to people using the information gathered from their numerous devices, e.g. their talking toilet senses they are low on toilet paper, so you post an advert on their smartwatches.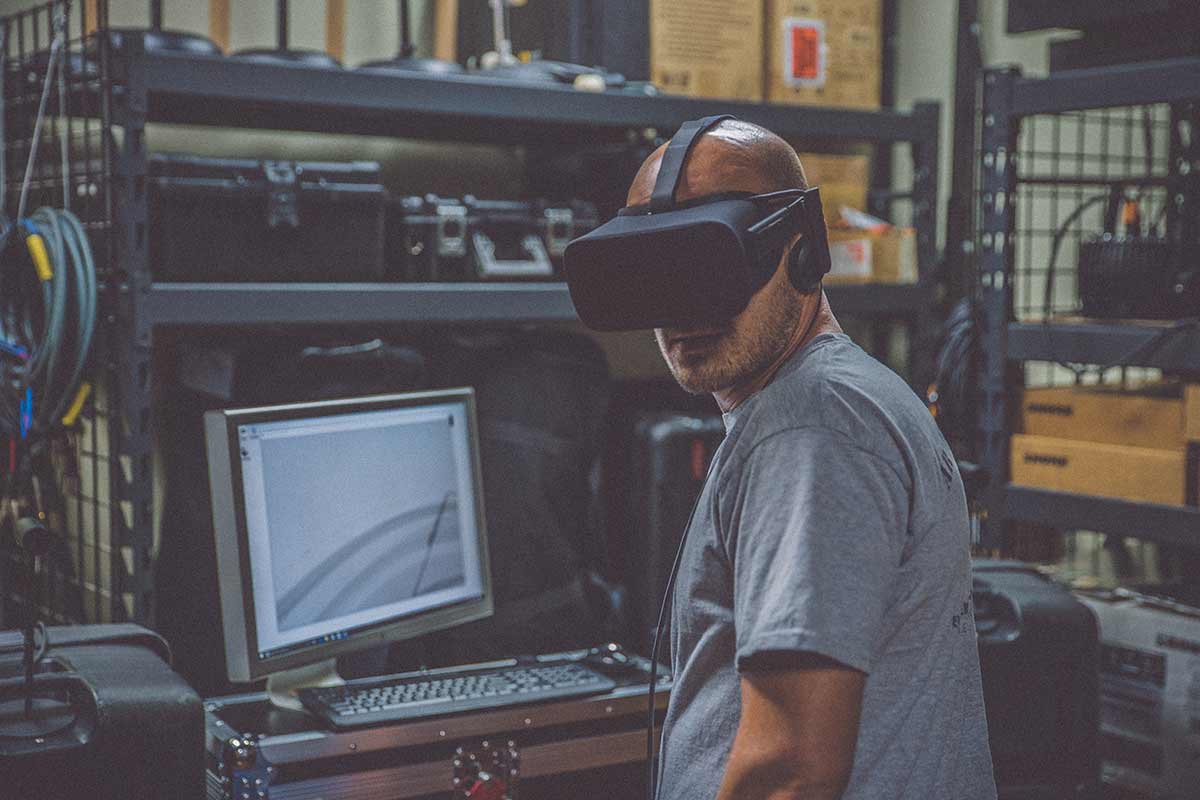 Virtual Reality Developer
When looking for jobs in the digital marketing sector, you may not consider being a virtual reality developer, and yet VR has its place in our future, even if its current status is overhyped and much too expensive. Virtual reality stores may be ineffective right now, but people buying via VR is the biggest threat to Amazon in the coming two decades, especially when you consider that you cannot pick up and try out items you see on Amazon.
If you are looking for an industry in its infancy that will one day be a big deal, then VR is for you. Plus, the VR world needs trailblazers, such as the Rick & Morty creator who created the first VR game that turns the playing into a spectator while the game trolls the player. VR isn't a big-money spinner right now, but you should get into the business early to enjoy bigger rewards later down the line.
Analytics Expert
One area that is vital to marketing is being able to manage the performance of campaigns and understand concepts like big data. It's not what information you have but what you do with it and how you interpret it.
Can you spot how well a particular pay per click campaign is doing when you look at a graph on Google Analytics?
Do you understand what the message is and read the tea leaves when it comes in the form of large chunks of big data?
If you have an analytic bent, this could be a great job to go for in 2020. Many marketing companies and other businesses are crying out for people who understand and can interpret the figures, improving return on investment and directing future campaigns.
AI Specialist
One new and exciting area that has begun to gain traction over the last couple of years is artificial intelligence or AI. It's impacting on all aspects of our lives.
AI is increasingly being used to provide helpline services and improve marketing practices across the board. If you have a technical background and want to be involved in something that is likely to expand rapidly over the next decade or so, this is one area you should get involved in.
Digital Marketing Jobs as a Bot Developer
Virtual assistants and contact-us online chatbots are popular at the moment. Employers are looking for ways to convince viewers that they are conversing with a real person when in fact they are typing with a bot. Either the bot keeps the user busy while a real representative gets online, or the bot takes somebody part-way down the sales funnel, ergo creating a warm lead for sales reps to sell to.
Conclusion – Who You Work for Will Make All the Difference
If your boss micromanages you, if you are given very strict targets and very limited control, then your digital marketing jobs will be no fun. If you are given a little freedom, and if you work with a team that is on your wavelength, then digital marketing can be very rewarding and exciting.
Learn more information on digital marketing in our ultimate guide.
Want to keep your finger on the pulse of the online marketing industry? Then keep up to date by reading our Digital Marketing blog.
Looking for a new challenge? Search our digital marketing job board now