If you have secured an interview for a position in digital marketing, you will need to make sure you are prepared. One of the best things you can do is practice different questions that you may get asked. Below, we reveal some of the most common digital marketing interview questions, as well as giving you our advice on how to answer them.
1. Can You Tell Me About Your Digital Marketing experience?
No matter what sort of digital marketing position you are being interviewed for, they are going to want to know what sort of experience you have. Make sure you don't fall into the habit of simply repeating the contents of your digital marketing resume. Talk about the different clients you have worked with and the sort of projects you have worked on. Make sure you discuss elements of your experience that are going to make you a good candidate for the vacancy in question. If you're going for your first job in the digital marketing field, try to draw upon work experience or personal online projects to demonstrate your competence.
2. What Do You Know About the Different Types of Digital Marketing?
Your recruiter will want to know that you understand the full range of digital marketing approaches that are going to be used. This includes everything from SEO and PPC to social media marketing. You can also touch upon marketing emails, podcasts, video content, and guest blog posts. The key here is that you understand that digital marketing consists of many different elements that all need to work together in order to enhance your online presence and increase conversions.
3. What Strategies Will You Use to Increase Website Traffic?
There are so many different strategies that can be used to increase website traffic. You will be expected to show your knowledge of this and that you are someone that can think outside of the box and adapt based on the needs of the project. Some of the different strategies that you can touch upon include…
Email marketing
Social media marketing
Link building
Blogging
Joining Quora
Creating free giveaways
Improve SEO
Writing ultimate guides
Video marketing
Broadcasting live videos
Using influencer marketing to establish credibility
Creating infographics
Commenting on forums and blogs
4. Can You Define SEO?
It is likely that your recruiter is going to ask you about SEO. Even though you've probably worked with SEO before, it can be difficult to define it when you are put on the spot. SEO is search engine optimization, and it basically involves the content structure and composition of a website being enhanced. The purpose of this is to increase your website's online visibility by means of correct indexing by search engines. SEO also includes any sort of promotional effort to enhance your rank among search engines. Link building is one of the most effective SEO techniques, where other sites link to your website.
5. Can You Explain the Different Types of SEO?
The person interviewing you may not simply stop at a basic definition of SEO; they may want to you to display that you understand the different types of search engine optimisation. This includes off-site SEO, on-page SEO, and technical SEO. So, let's take a look at each…
Off-site SEO – Off-site techniques help to strengthen the relationship your site has with your other websites, as well as your influence and reputation. These are factors that are designed to help search engines see that a site is a perfect search result because it has come from a source that is trusted, reliable, and reputable. High-quality backlinks are incredibly important here.
On-page SEO – This includes strategies to optimise a single page on a website. This helps Google and other search engines to understand the topic of the content and to view your site is a valuable source that people would want to find. This type of SEO will include keyword optimisation, content creation, and keyword research.
Technical SEO – This relates to the different strategies that are used to enhance the foundation and backend structure of your website. Technical SEO will improve the readability of your website so that search engine bots find it easier to crawl and understand your website. The different sorts of SEO included in this category include security, structured data, site architecture, crawlability, indexing, mobile-friendliness, and site speed.
6. Can You Explain Keywords and Their Importance?
Put simply, keyphrases or keywords are what people search for when they are using a search engine. They are vital because they are the linchpin between what your target consumer base is searching for online and the content that you are going to provide in order to fill that need. Keywords are as much about your audience as they are your content.
7. How do you approach an SEO campaign?
The interview wants to know how you are going to handle an SEO campaign from start to finish. After all, when a project lands on your desk, you can't simply dive right into creating content. Well, you could, but you shouldn't! Most professionals will begin by analysing the current website set-up, understanding the business and their goals, analysing the important data, and researching the competition. After this, your process may involve performing keyword research and then you may establish a pillar content strategy, for example. It's all about putting in the right groundwork to ensure that the SEO campaign is going to be successful for years and years to come.
8. What Do You Know About Google Ads?
Google Ads, AKA Google AdWords, is Google's advertising system. The platform enables advertisers to bid on specific keywords so that their clickable ads will appear in the search engine results on Google. This is how Google makes money from search, as advertisers will need to pay for these clicks. Google Ads does not work for all businesses. It depends on the relevancy of the keyword to real conversions, as well as the competitiveness of the keyword you are bidding for. While Google Ads can be effective in a lot of cases, it is important to make sure money is not wasted on the wrong keywords and that low CTR, weak ads are not written.
9. What Do You Know About PPC Campaigns?
PPC stands for Pay-Per-Click. This is an online marketing model whereby advertisers pay a fee every time there is a click on one of their ads. Essentially, this is a method of purchasing visits for your website, rather than attempting to get those visits organically. When done correctly, PPC can earn quality leads. If a seamless user journey is created, it can mean a massive ROI on your PPC efforts.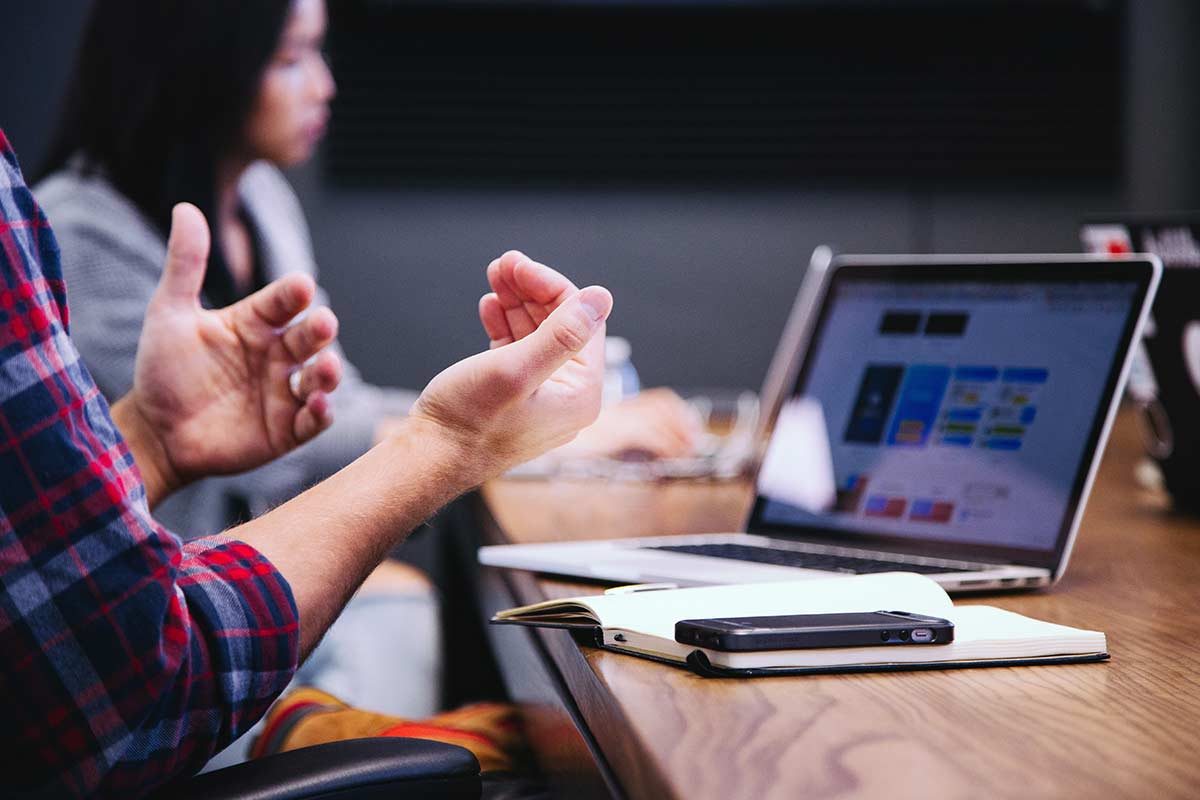 10. Tell us about the PPC campaigns you've worked on?
The interviewer is going to want to know about some of the PPC campaigns you've worked on. They will want to know the results you were able to achieve, the hurdles you overcame along the way, and the decisions you made. This is also a good opportunity for you to show your experience regarding the quality score metric. You can talk about a campaign you worked on with a low-quality score, and how you were able to increase the score. Talk about the different decisions you made along the way and why you made from, for example, how many ads you selected for each group to optimise ROI and how you tested your PPC campaign was working.
11. What Are Your Favourite Digital Marketing Tools?
There are so many different digital marketing tools that are available today. You have everything from Buffer for social media management to Ahrefs for managing your SEO campaigns. Other popular tools include SEMrush, Google Keyword Planner, Traackr, Buzzsumo, Zapier, and many more! Not only will the interviewer expect you to show your awareness of the different tools on the market, but they will expect you to indicate the tools that you enjoy working with the most and give precise reasons why. Don't give a vague answer here. If you think one digital marketing tool soars above the rest, state the reasons why and believe in your choice. It's not about the tool you choose. It's about how you use it and why it works for you.
12. How Do You Use Social Media for Marketing Purposes?
Social media marketing is an important part of any client's search engine optimisation strategy, yet this is only going to be the case if it is used in the correct way. Social media is a great platform for creating long-lasting and authentic brand awareness. One thing that should never be done is using social media to simply post an endless string of promotional messages. You can also use social media to generate sales and leads. Talk about different strategies you can use to bring new followers into the fold and introduce people to a brand who have never heard of it before. Community engagement is also important when it comes to social media, and it can also be used to generate traffic or leads to a website. These are all different goals that can be attributed to any social media campaign, yet in-depth research needs to be conducted to ensure that the right social media platforms are chosen and that they are being used in the correct way.
13. How Do You Measure Social Media Marketing Success?
You're never going to be able to know if your efforts are working if you cannot measure the success of them. There are a lot of different metrics that can be used to measure social media success. This includes how much followers have increased by, click-through rate, referral traffic, reach, and reactions on posts. It is all about choosing metrics that are aligned with the client's goals. For example, if the client's goal is to drive traffic to their website, then conversions, clicks, and URL shares are going to be important metrics to track. If the client wants to find fans and advocates, then tracking influence and contributors is important. Who is participating and what sort of influence do they have?
14. Describe a digital marketing campaign you worked on from start to finish. What approaches did you take, what challenges did you face, and how were you successful?
This is your chance to shine. You need to show just how awesome you are! One mistake a lot of people make here is discussing information that doesn't really matter. Yes, growing a company's Facebook fans by 3000% is impressive. But did you make them any extra profit? At the end of the day, clients want more revenue. So, when you're discussing how you made sure a project was a success, make sure you refer to this. You will also want to speak about hurdles that you faced along the way, and how you overcame them. This is all about showcasing your ability to adapt and think outside of the box.
15. Describe a digital marketing campaign you worked on that didn't go as planned. Why did it go wrong, and how did you react?
When a recruiter is looking to hire someone, they are not looking for perfection. No one is perfect, after all. We all make mistakes. How you bounce back stronger is what really matters. Therefore, this question is a really important one. You need to show what you took away from the experience. Don't try to shift the blame onto someone else. Show that you made a mistake, you accepted responsibility, you got to the bottom of where you went wrong, and you made changes to ensure this does not happen again.
16. What is your experience working with outside agencies, freelancers, clients, in-house staff, or subcontractors?
You need to demonstrate that you work well with other people but that you are also comfortable working on your own. Digital marketing involves a number of different people, with different ideas and specialisms, coming together to reach the client's goals. Therefore, it is imperative that you can work effectively as part of a team. This not only includes those working in-house but freelancers and contractors as well. Content writing is commonly outsourced, and this is something you may need to manage. Talk about how you collaborate effectively with others.
17. What kind of team environment do you thrive in?
When you answer this question, you need to consider the team environment at the place you're applying for. If you are unsure of what the work environment is going to be like, make sure you show that you are willing to experience new things and that you are flexible. The world of digital marketing is pretty fast-paced so you will want to include a nod to the fact that you enjoy this and you're able to handle it.
18. What kind of management style do you enjoy the most?
Again, if you don't know what sort of management style is in operation at the company you're applying for, show that you have the ability to adapt to different styles of management and that you are happy to try new things. However, here, you will want to talk about what management style brings out the best in you. How do you prefer feedback to be delivered, for example? Are you someone who appreciates being pulled to the side for a private word rather than having feedback given in front of the group? This question is not just important in terms of determining whether you are the right person for the job but also in terms of getting to know you and what will bring the best results.
19. Can you discuss a time when your team did not agree with you and explain how you addressed the issue?
There are going to be times where people don't agree. They are going to have different ideas regarding strategy, and a decision will need to be made in the end. Here, you need to show your ability to explain your side of view while also showing your ability to listen to others and compromise for the good of the project. This is important. It is not about compromising simply to keep everyone happy. It's about finding the right resolution for the project in a way that keeps the team spirit alive.
20. What other skills do you have that are relevant to this job?
By this point, you will have already discussed your experience and qualifications in-depth. This is your chance to speak about the your digital marketing skills that make you the right person for the job. Some examples of the soft skills that you may want to talk about including having a strong work ethic, being empathic and emotionally intelligent, having the ability to multitask, being adaptable, being tenacious, and having the willingness to listen and learn.
Take Away
So there you have it: 20 of the most common digital marketing interview questions, as well as their suggested answers. Of course, it is imperative to make sure that you answer the questions in a natural manner. The last thing you want to do is make it appear like you are reading from a script!