A job in copywriting is one of the most sought after career paths for graduates in marketing or essay writing subjects who want to build their careers around their research and writing prowess.
Employers of copywriters, both at agencies and in-house, are looking for specific skills in candidates that go beyond what you will learn in academic life, even if your school and degree subjects involved a lot of writing.
Here are the specific skills that digital copywriters need.
An understanding of how to create copy for different platforms
As a digital copywriter, you will be responsible for writing content for a vast number of different digital platforms.
This can range from the pages of a website that explain the different services that a company offers, blog posts that aim to educate and engage a readership, in-depth industry white-papers, and social media posts.
People looking to employ a copywriter will want to see an understanding of what is needed to write all these different types of posts, and what their purpose is for the end-user.
The best way to do this is to showcase your own examples of these different types of writing.
However, if you have not been able to get the necessary experience to do this, it is well worth researching successful examples of these from different companies, so you can talk about them during an interview.
Pouring through these pieces, and looking at both their strengths and weaknesses can demonstrate to an employer that you have an eye for what makes a piece of copy work for a specific audience.
Marketing Examples can be a great place to start looking for examples of high-quality copywriting.
Looking for examples of work done by companies similar to the ones that you are applying for can help set you apart in an interview for a copywriting role.
It's worth taking copies of examples of copywriting that you particularly like or dislike to talk about during an interview.
The ability to write quickly and work to deadlines
The biggest learning curve for many who start their first copywriting job is the sheer amount of content that they need to create every day.
It is not uncommon for copywriters to be tasked with writing over 5,000 words each day, usually over several different projects.
Employers of copywriters will want to see evidence of candidates having the ability to create content from start to finish quickly, and having the determination to meet deadlines reliably.
The two ways that employers test this out in applications is through a timed task, and through asking candidates to give examples of how they manage deadlines.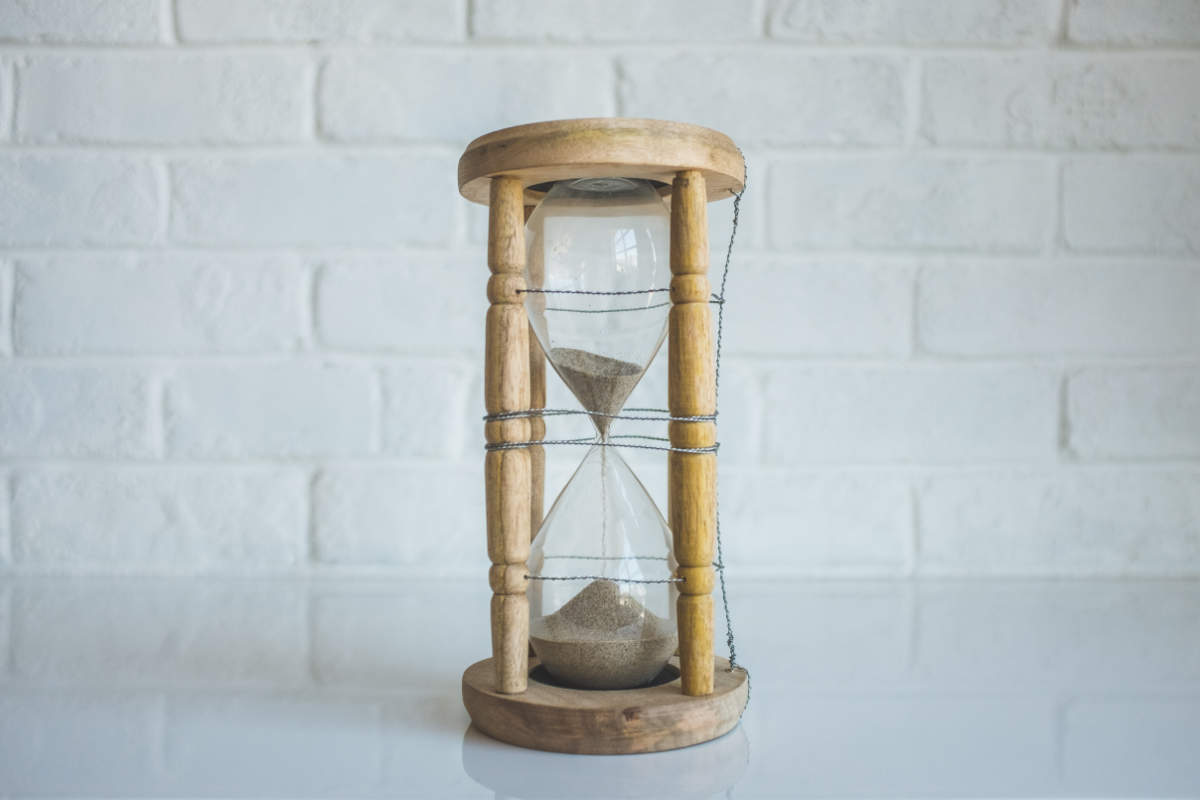 Candidates who have never worked in a copywriting role before could benefit from setting themselves timed tasks to complete in preparation for the application process.
Giving yourself a brief (more on this later) and then allowing yourself 30 minutes to write a 500-word article according to the brief is good preparation for the types of tasks set in the application process to become a copywriter.
With regard to giving previous examples of meeting deadlines, the more relevant the better.
If you're applying for an entry-level role, most other applicants will give examples of meeting deadlines during their studies.
While there is nothing wrong with this, time pressure at work has a unique set of challenges to time-pressure in academic life, so if you have any examples of managing deadlines during a job, then these are better examples to give in an interview.
The flexibility to meet briefs and adapt to "house-styles"
All copywriting tasks start with a brief – that is a set of instructions that outline what your piece of content needs to say, who it is written for, and what it's ultimate goal is.
The success of any piece of work you do as a copywriter is often judged by how far it is able to hit the brief.
Digesting a brief, and ensuring that your writing hits every detail laid out in the brief, is therefore vital to your success as a copywriter.
Again, many copywriting job applications will see you complete a task where you have to write according to a brief.
You do not want to be doing this for the first time during a job application – it is a tough skill and one that takes practice to get right.
The best way to get this type of practice is to create your own briefs according to the needs of companies that you are familiar with.
Alistair Allday has a copywriting brief template that you can modify to create your own briefs and then follow.
Attaching these briefs to your copywriting portfolio can showcase not only your writing ability, but also that you can write to a brief.
If you are applying to work in a copywriting agency, employers are going to be specifically looking for a versatile writer, who can match the tones of the various companies that they serve.
If you are applying for agency roles, make sure that you focus on having a wide breadth of writing styles in your portfolio, ranging from technical B2B writing to short posts written for "fluffier" industries.
An understanding of HTML and On-Page SEO
While not usually marked as a requirement for digital copywriting jobs, a basic understanding of HTML can help you better design and format the content you produce.
Employers of copywriters desire this skill because it allows you to complete end-to-end projects (projects from the brief to the published piece) without the help of a developer.
This means that you can work more efficiently, and produce the copy required at a cheaper cost to the employer.
While you do not need to be an HTML wizard, being able to format articles on a webpage will help your prospects in the copywriting job market.
Codeacademy and W3Schools both offer free guides on HTML that can get you to the level required for most digital copywriting tasks.
SEO is the other digital skill that is required for most copywriting jobs, with on-page SEO being particularly pertinent to a copywriting role.
There are plenty of guides that can get you started with the fundamentals of on-page SEO, with Ahrefs blog being the current market leader in SEO training and education.
In Summary
Although competition for copywriting jobs is fierce, companies still struggle to find talent who have an understanding of the specific challenges of the role.
Being able to demonstrate this understanding in your application and interview will set you apart from 99% of candidates for this role. The best ways to do this are:
Creating a copywriting portfolio that covers a wide breadth of writing for various digital platforms.
Spending time researching copywriting examples that you like or dislike to be able to talk about them during an interview
Practicing writing under pressure to prepare for timed writing tests
Learning the fundamentals of HTML and SEO.