Unlocking success in the realm of digital marketing demands mastery in content optimization. Whether you're a seasoned professional or just starting out, understanding the crucial elements is paramount. Join me as we explore the key insights you need to kickstart your journey towards content optimization excellence!
Did you know that Google now processes over 40,000 search queries every second on average? This totals out to a whopping 3.5 billion searches per day or 1.2 trillion per year!
This unfathomable number only continues to grow and grow.
And because of that, so do we — as digital marketers, social media managers, advertising employees. And so does Google, too. Google is continually optimizing its own platform — a perfect example of why we should care about content optimization, too.
For example, in 1999, it took Google about one month to crawl and index 50 million pages. By 2012, that same task took less than one minute.
As Google improves, we must improve as well.
Your webpage, or the webpage you operate for an employer, needs to get analysed and updated regularly. Without that reflection and optimization, your content could get lost in the graveyard of Google's tenth search page.
Don't let your hard work, time, and money go to waste.
We show you how (and why) you need to care about your SEO efforts.
What Is Content Optimization?
Content optimization, simply put, is the effort behind making your webpage better.
It involves analysing metrics, making necessary changes, updating and improving. Optimization is one significant way to make your webpage credible to Google, and therefore, the masses.
An optimised webpage appeals to Google's search engines. And the higher your name in the results, the more clicks you'll get. The more clicks you get, the better your credibility looks — earning you even more respect from the Google gods.
As you can see, it's a circular process. One equals another equals another. Without Google's support, or the searchers', your page won't make the impact you expected.
Your content strategy is essential. Without it, your content won't get the exposure it likely deserves.
There are many methods to optimizing your page, from checking out the user experience, to the load time, to the quality of your actual content.
Are your links up-to-date, working, and applicable? Are your blog posts keyword-friendly, full of scannable headers and one-sentence transitions? Do you provide the necessary calls-to-action to encourage people to stay where they are (your website)?
So, what specific things is Google looking at when determining the value of your page? Let's look at that next.
Google's Ranking Factors
Here are some things you can expect Google to judge your webpage on:
Site loading speed — both for desktop and mobile
Title tags — or the HTML tag that appears for each page. Should be clear as to what that specific page focuses on
Mobile-friendliness — you must not only have a mobile option, but it should be quality, too
Links — arguably one of the more important ranking factors, high-quality, working links go a long way
Domain authority (or DA) — this metric, created by Moz, determines your page's strength in rankings
Anchor texts — not over- or under-used, leading back to other high-quality pages
Geolocation — or whether your page shows up with local search queries
Of course, this list is not all-inclusive (and it's always evolving and changing).
It's also the sum of its parts. If you excel in one area but fail miserably in another, your efforts may be fruitless. Google wants you to do well in all these areas, not only a handful.
Now that you know what optimization is, let's see how you can go about implementing it.
Methods of Optimization: Tools to Get You There
You can get a brief idea on ways to start your optimization process from the above list. Those are high areas of concentration. But how, exactly, can you make them better?
Enlist the help of tools, for one.
These will allow you to analyse your metrics — see what's working and what's not. They'll let you see your broken links, your failing pages, your successful pages (don't forget about those!). They show you what keywords are working and where in the world.
Tools are your friend. Here are some you need in your arsenal.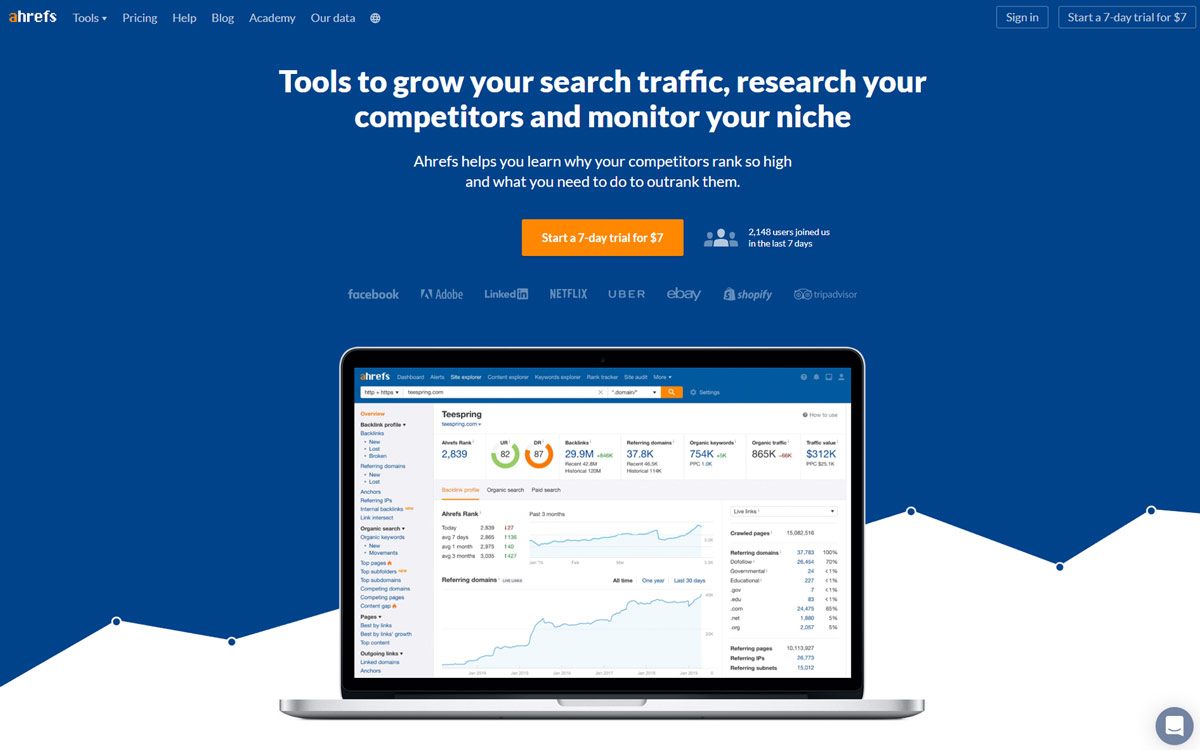 Ahrefs
Ahrefs allows you to "audit your website, explore competitors," and "research keywords and backlinks." Top SEO experts worldwide use this tool to not only analyse their pages but their competition's.
And why wouldn't you study the competition?
If there is someone in your field who is excelling, plug their URL into Ahrefs and review their metrics. See how this can help you improve.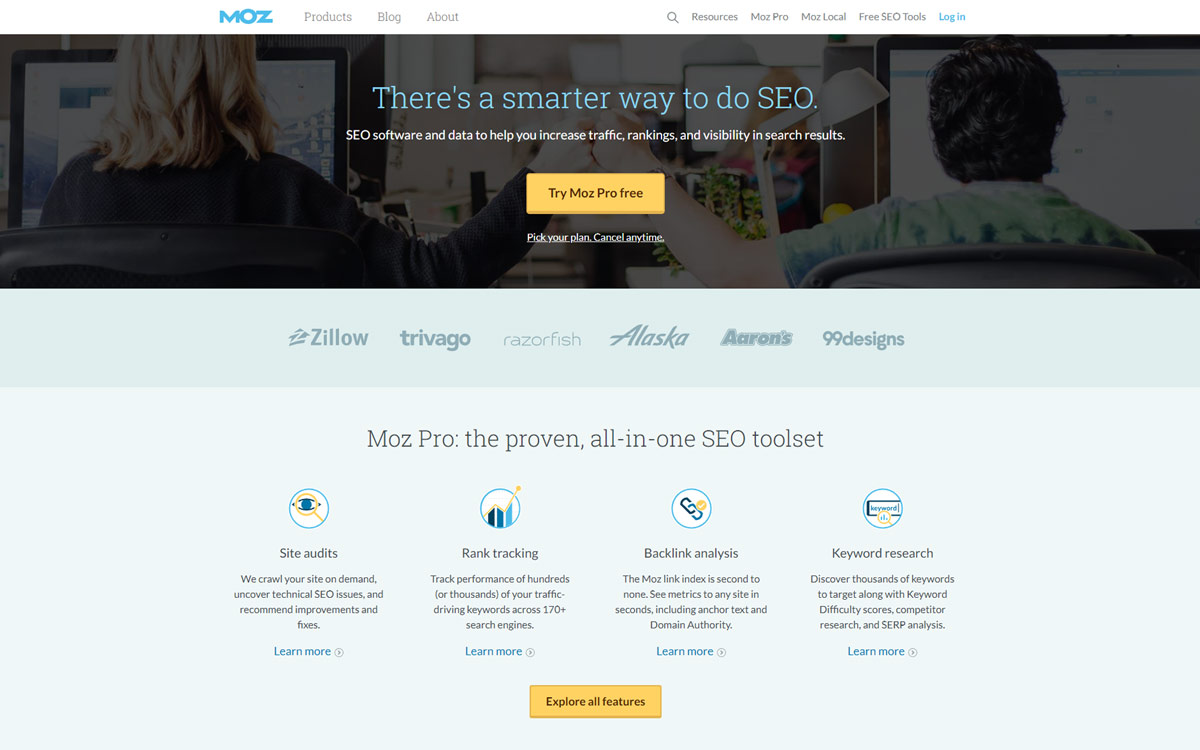 Moz
We've mentioned Moz as the creator of Domain Authority, or DA. You can see where yours stands with this software. But there's more.
They have a variety of toolbars that allow you to gauge the specs of certain things — the number of do-follow or broken links. Visit websites from a Chrome browser and see their metrics. Check out your local presence with Moz Local.
There are both paid and free tools on this platform, so be sure to check out both.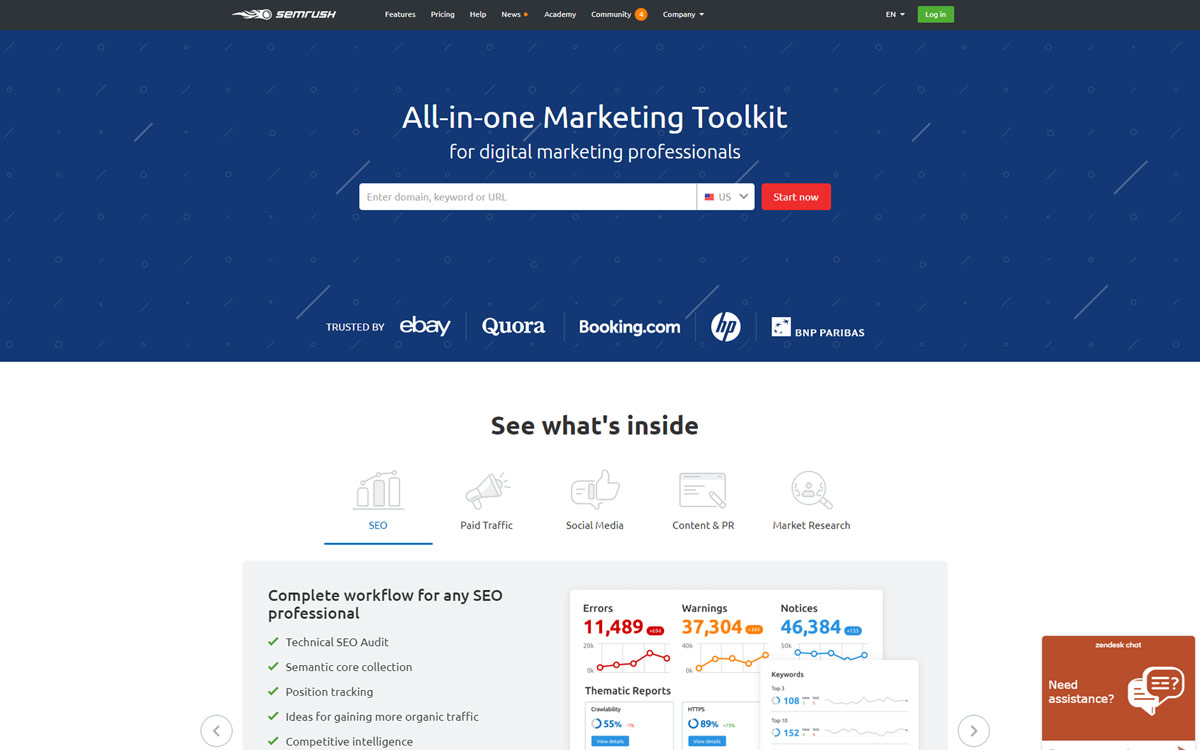 SEMrush
This all-in-one marketing toolkit is a must for digital marketing professionals.
They analyse social media and the quality of your content; they offer competitive intelligence. They explain problem areas and how to solve them. They audit your backlinks for quality and more.
That's Not All
The tools you utilise are up to you.
With the variety of free and paid platforms out there, you can pick and choose which ones work best for your site. Enlisting a variety of helpful software and tools will only make your content optimization strategies more refined, and therefore, better.
Your SEO Is Your ROI
Content optimization gets you what you want: credibility, clients, a #1 spot on Google's SERPs. Without it, your webpage is as good as dead.
And we all know the importance of having an optimized webpage.
Ask yourself — how long would you stay on a snail-pace, outdated, obviously amateur webpage? With the number of good sites out there, the answer is probably, "not long at all." Your page needs to make an impact quickly to stay ahead of the game.
Being up-to-date is one way to ensure you're in the loop. Check out these digital marketing trends to make sure you're not getting left in the dust!