Successfully marketing a brand and business requires a range of marketing types and techniques. Content marketing is one of the most important areas of marketing for any business to consider, and it has become especially popular as digital marketing has grown
Content marketing for all kinds of businesses, helping to reach both consumers and other businesses. It includes a variety of different types of content and can be used in various ways to achieve your marketing and business goals.
If you've heard people using the term content marketing but you're not sure what it is, this guide should help you to get a grasp on it.
What Is Content Marketing?
Content marketing is the use of various types of material to attract the attention of your audience and bring in new customers or retain your existing ones. The content you use might be useful, interesting information or could be something purely entertaining. Content can include a wide range of things, from written content such as blog posts or white papers to more visual content such as infographics or videos. The aim of content marketing is to get people to engage and take action, whether that might mean signing up to a newsletter or making a purchase.
The content used needs to have value for the audience that it's intended for. It might give them important information about your products or services, but it can often relate to connected topics that could interest your audience in general. For example, if you offer accounting services, the content that you use for marketing wouldn't necessarily have to cover topics relating to accounting. It could focus on a broader range of subjects that are relevant to businesses that might find your services useful.
Types of Content
Content marketing includes a number of different types of content. Any content that has value could be included, and it could take a written or visual form, or it could be audio or video. Take a look at some of the different types of content that you could find useful.
Web Pages and Blog Posts
Web pages can be excellent for content marketing, although not every web page necessarily counts as content marketing. A web page used for content marketing tends to be content heavy, usually with written content, and optimised for search engines. Written content on a website is a great way to use relevant keywords and keep the site updated to improve SEO. As well as static web pages, keeping a blog and regularly publishing blog posts is a great form of content marketing. Understanding SEO is essential to make website content as valuable and successful as possible.
Podcasts
Everyone has a podcast that they listen to occasionally or even follow religiously. But beyond the podcasts that unravel murder mysteries or talk about the arts, there are lots of podcasts designed for content marketing. Many people in business choose to start a podcast talking about their industry or a topic that their audience would be interested in listening to. If you sell gardening products, you might have a podcast focused on talking to people about what gardening means to them or speaking to professional gardeners who share their advice. Some businesses also choose to sponsor podcasts so that their adverts are used in the episodes or they can promote their products.
Infographics
Images are another form of content that can be very valuable, and infographics offer a fantastic way to present information. An infographic can make statistics look more interesting or turn fairly dry information into something more attractive. Infographics can also be an excellent way to reuse content. For example, you might have written a blog post in the past, which you could also turn into a handy infographic. They're extremely shareable too, so they're perfect for social media or inserting into blog posts. Infographics can be created by professional designers or there are tools you can use to create them using templates.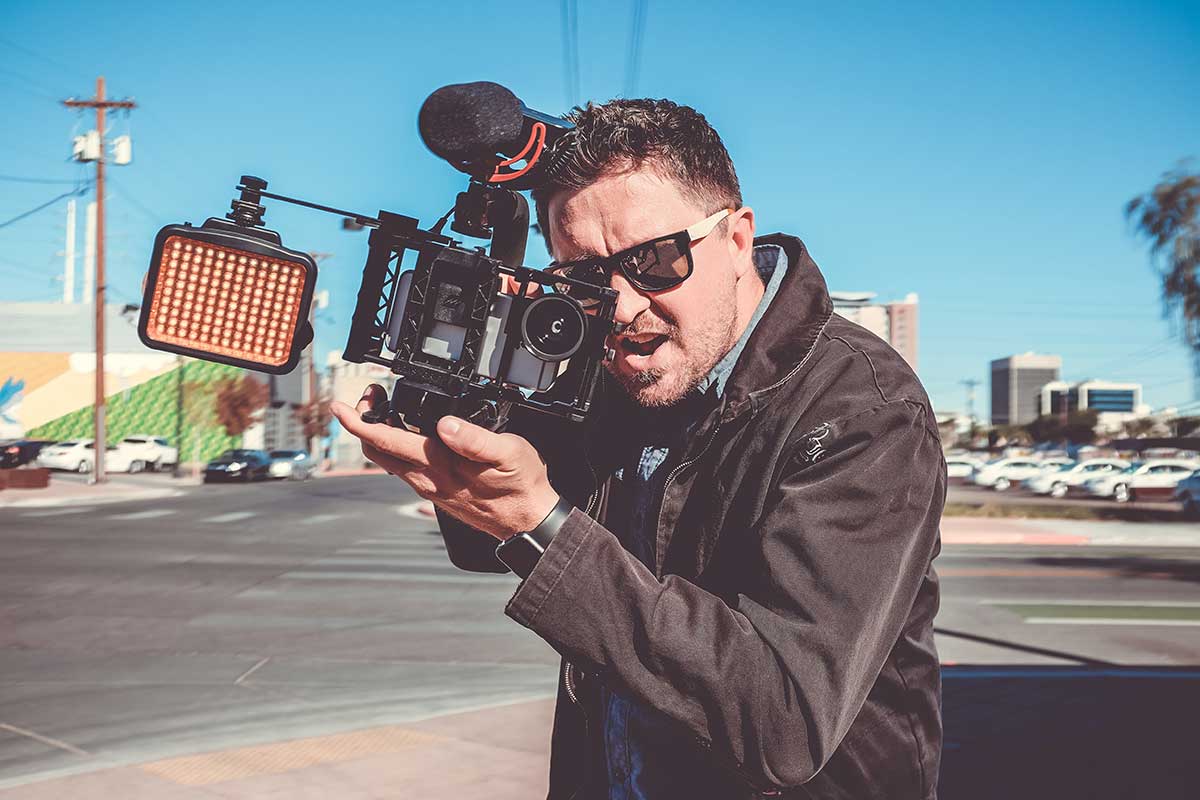 Video Content
Video content marketing is one of the best to use on social media, as well as elsewhere. It's a captivating and engaging form of content, often helping to capture a wider audience than other types of content. Videos are often seen as expensive to make, but they certainly don't have to be. Whether recording something with a camera or making an animation, it can be a lot more affordable than many people might assume. Video content can do many different things, from product demonstrations and tutorials to entertainment. In addition, there's also live streaming of video, which can be used for anything from interviews to webinars.
Downloadable Content
Another thing to consider for content marketing is the type of content that people might download. This includes magnet content, which you might use to get people to sign up to a newsletter or otherwise hand over their contact details. Some of the content that can be offered to download includes ebooks, white papers or even useful templates that help people to create their own things. This type of downloadable content helps businesses to collect leads, but it's necessary to have a good landing page to bring people in. This often means focusing on SEO as well as the design of the page itself.
Distributing Content
The distribution of content is a vital thing to think about in content marketing. Content can be distributed and shared in various ways to reach different audiences. A blog post might first be published on a website, but the link to that post can then be shared across social media sites, in marketing emails and other places. Content can easily be shared on social media, and more visual content is often the best choice if you want to encourage people to engage with it and share it. It's also possible to have share buttons on source content like web pages or images so that people can share it to their own social media feeds straight from the source. Content can also be distributed in other ways, whether it's offered as a download or even emailed to people who sign up to receive it.
The Benefits of Content Marketing
There are lots of advantages to using content marketing and creating a strong content strategy. Content can be used for different stages of the marketing funnel to help inform people of different things. It could be the awareness stage, where you let them know about a solution to a need or problem that they have. You can help them with their research by providing useful information about what they should be looking for in the product or service that they need. At the consideration stage, your content can help them with their comparison of the available options.
Content marketing helps to bring more traffic to your site and drive conversions. One study showed that compared to paid search advertising, content marketing is not only cheaper but also produces better long-term results. Content marketing is excellent for SEO, helping you to build relevant content with keywords on your site and gives you content that helps you with link building. It can take people closer to performing a variety of actions, from giving you a lead to making a purchase.
Building relationships with customers is essential, and content marketing is useful for this. Content offers more than a quick point of contact with customers. It offers them something of value and engages them. Offering regular content to people keeps them coming back to you too. For example, if you regularly post useful blog posts, people will return to your website to read them or might subscribe so that they know when you publish a new update. You can retain customers by sending them new content when they sign up to your newsletter.
One of the best things about content marketing is that it's inbound marketing. Customers come to you, instead of you having to go to them. Inbound marketing is often preferred online because it's less disruptive. People often find useful content by looking for it or it might be shown to them because someone they know shares it. Instead of inserting an advert into a space where it might not be wanted and could be unwelcome, you can focus on helping people who are already at some stage in the buying journey. Whether they're still looking for a solution for their problem or they want to research your product, you can offer some relevant content.
You can raise brand awareness and make your brand more credible, creating an authoritative voice using content marketing. If you can publish content that performs well in search results or gets shared a lot, you can spread your brand message. You can make your brand known for offering valuable content, whether you're making people laugh or offering informative content that helps them learn about something new. Using content, you can show that you know what you're talking about and that your brand can be trusted.
Content marketing is also excellent for pairing with social media. When you use social media marketing, you need content that you can share. It's important to consider sharing content from other places, and not just your own, but having original content is essential too. By sharing your content on social media, you can bring in more traffic for your site. Encouraging sharing and other interactions with your social media posts extends your reach so that you can widen your audience in an organic way. You can also use social media to promote your content with paid methods, such as promoted posts on Facebook or Twitter.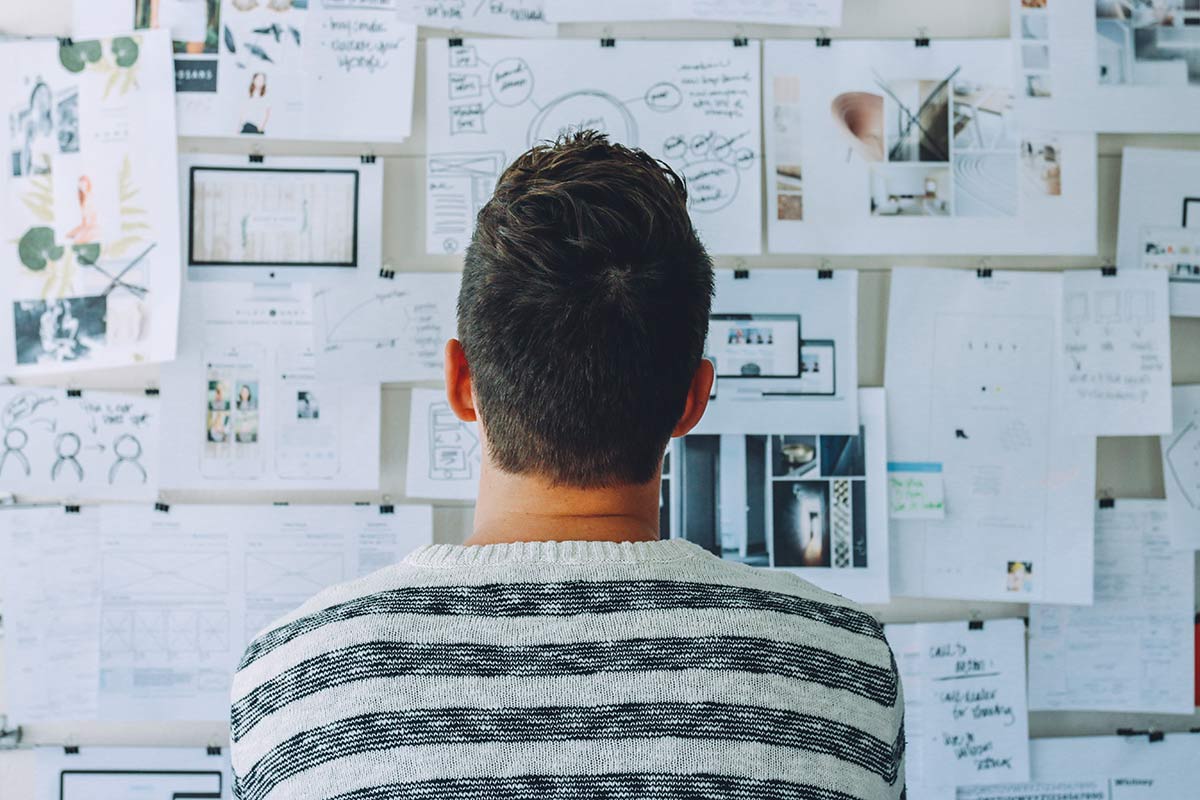 The Importance of Developing a Content Marketing Strategy
You might think that after understanding a bit about marketing for beginners that you're able to go out and write a few blogs and post a few updates on social media. If only it were that easy!
It's important to begin any content marketing campaign with a solid strategy. If this seems a little overwhelming, then you're not alone.
Most companies struggle with content strategies, and that's something that you need to understand as a marketer.
In fact, 64% of marketers say that they need help building a better content strategy. Likewise, 60% say that it's difficult to produce content in a consistent manner.
To develop a content marketing strategy, you have to ask yourself or the company questions like:
What is the company's mission?
Who is our target audience?
What is our brand's voice?
What kind of content are we going to make?
Planning out a solid strategy is probably the most time-consuming aspect of content marketing. But, if you do it right, then you'll reap the benefits of it in the long-run.
Start by answering the questions above. Define the company's mission, what they do, and what they aim to accomplish in the business world.
Then, take the time to really define an audience. This is about more than simply coming up with a general demographic.
You really need to understand their behaviour both off and online. Think about things like occupation, education level, income, marital status, and more. Go as deep as you can.
All of this will help you form a clear brand voice, which is going to be crucial when you finally get to the step of creating content on a consistent basis.
Analysing the Best Content Marketing Techniques
If you've already completed the steps above then you're probably ready to start thinking about creating content.
The best content marketing strategies and campaigns all follow a few of the same techniques.
Assuming you've identified your target audience, then you'll want to start conducting keyword research.
This is how people are going to find your content online. If you're creating a campaign for a bicycle repair store in London, then think about the words that people would search online to find that product.
Opt for long-tail keywords, which are phrases that are longer than one or two words. Instead of using the keyword "bicycle repair," for example," use one like "need mountain bike repair near me."
Make sure you're not trying to use super-competitive keywords, either. This is especially important if the company is later going to invest in PPC campaigns.
Another one of the best content marketing techniques is to always offer something of value to those who are engaging with your content.
This lead magnet or call-to-action is something that's going to entice your audience to take action.
At the end of a blog, this could be a link to download a free ebook. On social media, it could be an offer or giveaway if they follow your account and share your photos.
Whatever it is, always make sure you're offering something of value. This is what's going to set you apart from the competition.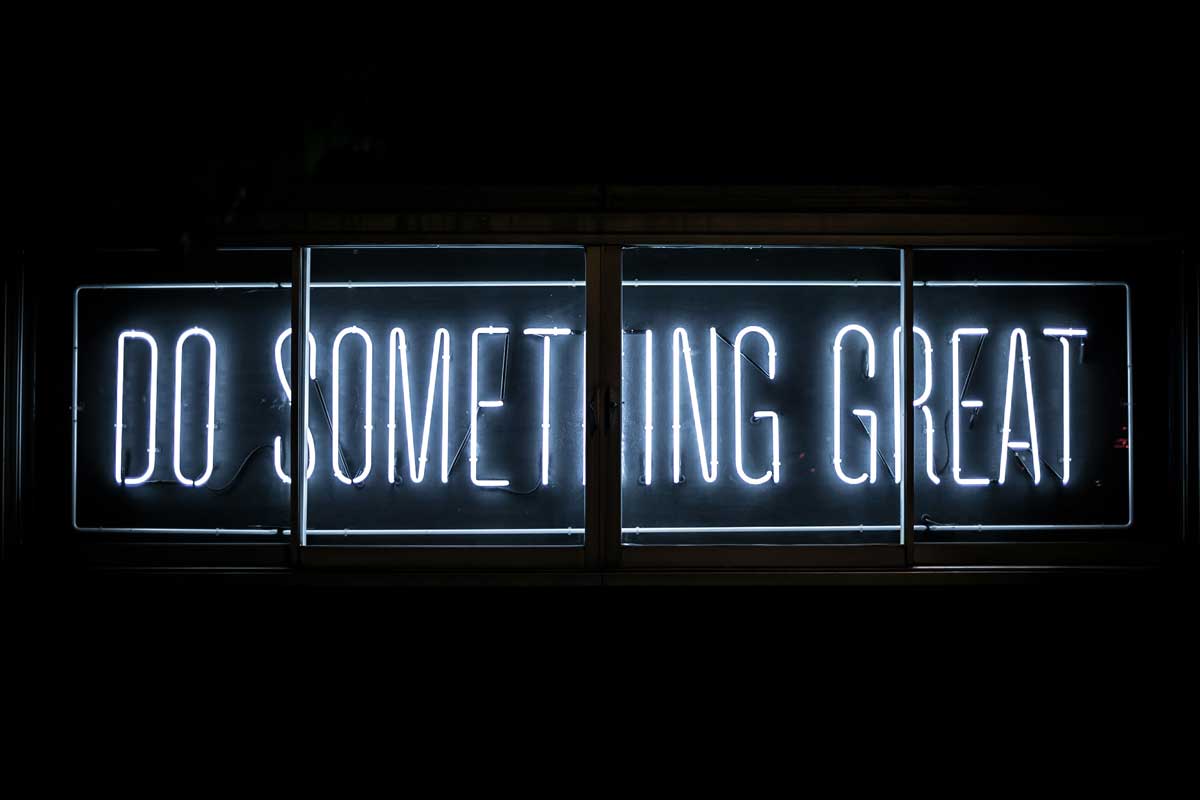 Measuring the Success of Content Marketing
Content is a powerful marketing tool, but it's important to know how to measure whether it's successful. The first thing you need to know is what you should be measuring to find out whether your content is actually having a positive effect for your brand. With some types of content, it can be easier to know what to measure than others. For example, if you publish blog posts, you can use analytics tools for your blog to take a look at the behaviour of people visiting your blog posts. Where do your visitors come from when they land on a blog post, and what actions do they take after looking at it?
You might measure the success of content by how many leads it helps you to collect. If you offer content to download in exchange for email addresses, how effective is it? Of course, you also have to consider whether those leads go anywhere, or if people simply download the content and then never come back. You might have build a convincing landing page, but it doesn't necessarily mean that the content you're offering is very good. Once you've collected the leads, you need to follow up on them.
To measure how effective content is, you also need to look at things other than leads and conversions. For example, social media activity can be one of the important ways to measure content performance. You might measure how many times a post is shared, how many clicks a link gets or how many times someone likes a post. These things help to show how much your brand image and reputation is growing. However, they don't always translate into leads or conversions. So it's important to also have other metrics to measure to ensure real results are obtained.
To measure whether content marketing is working, goals are also necessary. Setting goals helps to determine whether the desired results are being achieved. When you measure the metrics that you decide to monitor, you can compare them to the goals that you have set to see how well the content is performing. It's a good idea to have a variety of goals, starting with larger objectives that you can then break down into smaller ones that are easier to measure.
Content marketing is powerful, and can bring in more customers for any business. Learning how to create successful content marketing campaigns is something every marketer or business owner should do.