If you're just starting out as an entrepreneur there's nothing more valuable to you than your support network. Other than your own expertise, a support network plays a huge role in the drive behind your success.
London is a city that's no stranger to the power of networking. It's happening all the time and all around you, making it relatively easy to get involved if you really want to. For many professionals, the only thing holding them back and stopping them from getting involved in the capital's networking possibilities is themselves.
Whether it's for financing, advice, tips of the trade, lessons, or industry connections, a support network acts as your safety net.
Sure, networking can be daunting, especially in a big city where everyone seems to know more than you. But by building productive relationships, you'll grow in your career and learn more about what it's like to succeed in your career in London.
It's first important to understand networking, what it means, why it matters and how to get involved. Those are the things we're going to talk about right now, so keep reading.
The Benefits of Networking in London
The first and most important benefit of networking is that it allows you to have face to face interactions who people who can genuinely help you in your career and help your job prospects. That's a pretty big deal in itself and it shouldn't be overlooked. Those people might one day remember you and contact you about a job that's come up in London.
Becoming part of your chosen profession and industry can be tough when you're a newcomer, especially in a big city like London. But being part of that business community and networking successfully will make you feel like you really are a part of it. You'll feel connected and less isolating as you look to advance your career in the capital.
As you meet more people and get used to talking to professionals, many of whom will have vastly more experience than you, you'll begin to grow in confidence and improve yourself in a professional capacity. That confidence will help you to push your career further and grow as a person and professional.
Talking to leaders and big players in your niche will help you to understand what it takes to succeed in your digital marketing career. You'll get insight from people who have vast amounts of experience and you'll be able to learn about the things that got them to where they are today. And there are more networking opportunities out there than ever before.
Finding Networking Groups in London
It can be a good idea to start out online if you're completely new to networking in London. Set up a LinkedIn profile for yourself and start networking with relevant people that way. It's a good way to begin, especially if you're a little nervous or daunted by the prospect of getting out there and networking with people in a face to face setting.
You can discover meetings and the best London networking events via your online networking. This is how you bridge the gap between online and real-world networking when you're ready to make that leap. It can be scary but you'll quickly realise that you had nothing to worry about once you get started and begin talking to people face to face.
What Successful Networking Looks Like
Networking can take many forms and happen in various ways. As we've mentioned above, it can be a good idea to join a networking group when you're just getting started, but this is by no means the only way to begin on your networking adventure in London. Anyone who can help you with advice and professional help is part of your network, and you should make the most of them.
There might be old friends, colleagues or someone you met at a party who can offer those things. It doesn't necessarily matter how your network is built or where it comes from; all that really matters is how you tap into and make the most of it for the good of your career going forward. You probably have more professional contacts than you think, so stop and think about that.
Good networking, no matter how it happens, is about having a two-way relationship with the people in your network. If you offer something, they'll be more likely to offer something back and that's how it should be. The most successful networking involves understanding that there needs to be some sort of mutual benefit to the relationship.
Now that you understand more about networking in London, you should realise that doing more networking definitely does have the potential to provide you with a prospect to your career and job prospects. As long as you approach it in the right spirit and embrace the give and take nature of networking, you'll begin to feel the benefits before long.
Taking the leap into the world of entrepreneurship is daunting at first, but this is where networking events come in to change to the game. Here are some of the top London networking events to help you kick off your entrepreneurial career…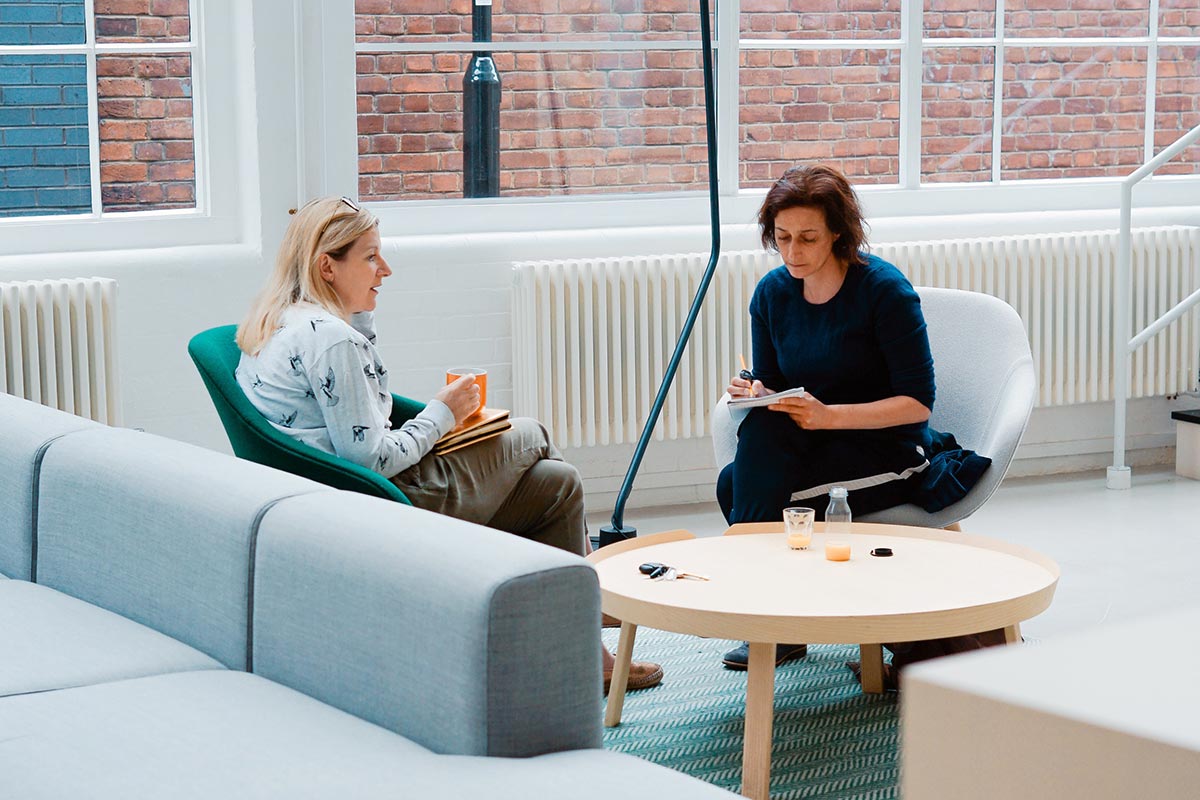 London Networking Events For Budding Entrepreneurs
You've probably heard the expression: 'It's not what you know, but who you know'. When it comes to finding success as an entrepreneur this could not be more relevant.
Some of the world's most successful entrepreneurs have found success through networking and exposure to endless possibilities. As well as plenty of hard work.
By attending these events, this can lead to new business, sales, investment, and invaluable business knowledge.
If you're a budding entrepreneur based in the Big Smoke, here are some of the top networking events to pencil into your schedule:
1. Entrepreneurs in London
This is undoubtedly one of the most popular and relevant networking events in London. It attracts a large, diverse crowd of like-minded people.
It's the largest meet-up for entrepreneurs in London and consists of over 22,000 members. This is a brilliant networking event as it really offers something for everyone.
Find value in the many workshops, speaker seminars, and networking events that are organised twice a month. Other than showing face at the events, you can join also connect with Entrepreneurs in London via their Twitter and Facebook accounts.
2. London Entrepreneurs Network
London Entrepreneurs Network is another invaluable networking tool that connects many high-potential start-ups. If you're looking for visibility as a start-up or entrepreneur, this is one of the best networks to be part of.
Essentially, London Entrepreneurs Network caters to people who are still in the beginning stages of a business i.e. the ideation stage. It also caters to entrepreneurs looking to grow or finance their ideas or businesses.
Some of the events hosted include training and mentorship programs, social networking events, and large-scale business shows. If you're lucky enough, you could also be selected as one of 10 entrepreneurs to give an elevator pitch to the crowd before each event. This is an excellent way to build business connections.
Connect with London Entrepreneurs Network via their Linkedin and Facebook accounts.
3. London Enterprise Technology
Catered to early-stage start-ups and entrepreneurs, this is a great way to get your foot in the door when working with enterprises.
The event aims to provide valuable resources to entrepreneurs as well as useful skills on how to work with chosen enterprises.
Once or twice every three months, they host a panel discussion with investors, experts, and entrepreneurs. You can also submit a request to present your start-up and ideas at this event.
Aside from the networking event, connect with them via their website or follow them on Twitter.
4. Yena
If you're looking global exposure, Yena is a fantastic place to start. It's comprised of a global community of young entrepreneurs and early-stage start-ups looking to connect.
To access the network you'll have to become a member, but the fee is minimal at just £9 per month. This gives you access to like-minded, business-oriented people and a library of data, materials, and tools to grow your business.
You also get a free website domain and up to five email addresses as part of the sign-up!
Yena also hosts a plethora of networking events across the globe, a few times a month. However, they have a strong focus on U.K. based entrepreneurship.
5. Women Who Code
If you're an aspiring female entrepreneur based in the field of technology, Women Who Code is your go-to.
It's well-known as one of the largest communities of female engineers in the world and is an NGO dedicated to helping women excel in their careers.
In London, Women Who Code hosts a number of educational and social events for those just starting out in the industry.
Join in on their networking events and get access to speaker series, tech experts, investors, study groups, and hackathons! You can also access career leadership and development events on the regular.
Alternatively, connect with Women Who Code via their website or on Twitter.
6. Startup GRIND
Sure, hands-on experience is unrivaled when it comes to entrepreneurship. But if you don't have access to this just yet, learning from experts who've 'been there, done that' is the next-best-thing.
This the epitome of what Startup GRIND stands for. It's a network that teaches start-ups and entrepreneurs through hands-on, industry experience.
It's a global startup community, empowered by none other than Google for Entrepreneurs. They often host fireside chats with leading startup CEOs, investors, and innovators relevant to your field.
Startup GRIND also hosts annual conferences and mixers. They're aimed at connecting and inspiring young entrepreneurs with the network they need.
Connect with Startup GRIND on Twitter and Facebook, too.
7. Tech City Coffee
If you're looking for financing as a young entrepreneur or start-up, Tech City Coffee is one of the best places for exposure.
Basically, their mission is to connect entrepreneurs with the resources and knowledge they need. And this equips them with skills to navigate the investment climate in London.
They often host events such as pitch deck workshops, networking events with investors, as well as educational talks with seasoned experts.
Find Helpful Career Advice with Digital Marketing Jobs
Aside from the invaluable lessons, you could learn at these London networking events, we are here to build your career with you.
If you're looking to register your CV, find helpful career advice, or search for marketing jobs in London, allow us to help you along the way.
Also check out this comprehensive guide to living and working in London!