We live in a competitive world. Whatever your business and whichever sector you operate in, you need to fight for every customer. It helps to have a serious marketing strategy in place, something to cajole, convince and drag customers to your front door.
It's not hard to notice that business is growing more digital in its marketing efforts as time goes on. Not only is the digital age for big, international brands but small, local businesses as well. Everyone is making the switch to digital marketing.
As a result, you may be well aware of the growing importance of digital marketing professionals and the ever-growing number of opportunities they have. It may be a very attractive idea to get into digital marketing, yourself. However, you might believe that it's impossible if you don't have the experience you need to get started.
No-one starts off as an expert in digital marketing. It takes plenty of effort to build the skills you need, but there are plenty of ways to get the education you need. What's more, it also takes an understanding of trends and the digital marketing landscape in general but, once again, no-one is born with that.
Traditional marketing has normally involved a business sending out a communication to potential customers. In it's simplest form, this is a flyer posted through the front door with a telephone number of web contact. It's generally a one way, rather limited approach.
You post out your message and sit back, waiting for that potential customer to reply. Or you produce a TV ad or bill board sign that you hope people are going to see and then buy your product or service.
Why become a Digital Marketer
1. The Power of Digital Marketing
Digital marketing gives you the chance to utilise several layers of engagement and pull them all together to create a complete and responsive marketing campaign. What does that mean? Well, for a start, it allows the marketing conversation to go both ways, between that potential customer and your business.
The power of digital marketing is delivered by its diversity: you've got your website, social media, pay per click campaigns, email, infographics, media coverage, video marketing, blogging and even affiliate marketing.
There are so many ways to get your brand message across that it can often be difficult to narrow down the choices to match your advertising budget and the time you want to spend on it.
2. Brand Positioning
Let's face it, traditional advertising such as billboards and TV ads are expensive. If you are an up and coming business or just starting out, you want to make the most of your marketing budget and not throw all your eggs in one basket. Digital allows you to be more flexible with your brand development with a wider choice.
Of course, with that flexibility comes a lot more responsibility. If you're looking to tweak your brand approach or tail or it to specific customers, you still need to ensure your core message remains solid.
But, if you can get your approach right, you can find a lot of new and interesting ways to forge a connections between customers and your product or service.
3. The Power of 4Cs
If you've been in marketing for an lengthy of time or studied it at college, you'll know all about product, price, placement and promotion or the 4 Ps. These have been circumvented in recent times by the 4Cs which are specific to digital marketing and business growth.
Co-Creation: Many business are getting their customers in on the development phase. Why? It provides a host of brand ambassadors, greater engagement and enables the business to deliver a customised approach.
Currency: Hop onto Amazon and you'll see price changes constantly happening on products, often while you're still sat there. Flexible pricing has a lot of benefits and is growing across all sectors. Yes, you need the right price but you also need to respond to changes in the market to alter that price when needed.
Consumers: They are no longer cardboard cut outs but fully fleshed-out individuals and your digital marketing campaign needs to cater for their personal wants and needs.
Communication: This is no longer a one way street, it's a two way conversation. Businesses ignore this at their peril – if your customer wants to engage, they need to be engaged.
4. Segmentation and Reaching the Right Communities
In traditional marketing, it's more difficult to reach out to specific audiences. This is something that has really changed over the last five to ten years, largely with the advent of the smartphone and greater connectivity. We've all heard the term 'big data'. What it allows digital marketers to do is segment more intelligently and reach audiences and communities and engage with them in new and exciting ways. If you know who your customers are, it's now easier than ever to reach them in the digital world.
5. Knowing Customers
There's that old phrase: People buy from people. At no time has this been more true than in the digital age. The ability to segment customers and drill down into their wants and needs shouldn't be ignored. It gives your business the chance to provide a personalised sales funnel from the moment they click on your site to the time they buy and the service or support that you supply after that.
You can listen and you can care and that's a powerful way to create brand loyalty because your customer will appreciate it. You can't generally do that with traditional marketing. You can certainly achieve it with the right digital strategy.
6. Beyond Limitations
Let's face it, traditional marketing limits what you can do and achieve. Digital marketing opens up a whole new range of tools and opportunities to reach out and touch customers. You can tailor your campaigns, including focusing on a local audience or sending your message global. You can use social media posts, have videos that go viral, produce a blog article that gets shared around the world.
Of course, bad news travels just as quickly (if not quicker) as good news. There is a price to pay for this freeing of the advertising shackles – you have to monitor your digital presence closely and keep control of it. And that's not always easy.
7. The Cost is Low
If you've every worked on producing a TV ad, you'll know how expensive it is and how difficult it is to get a return on investment if things go south or you choose the wrong advertising company. The good news with digital marketing is that it's relatively cheap. Social media platforms cost nothing to sign up on. Pay per click can be monitored and costs restricted to meet your budget. If you get involved with user generated content, you can create a load of free marketing across the world.
What it does take, however, is time.
You really do need to focus on what you are doing and select the right tools. For many business, a scatter gun approach is par for the course. They have a bit on social media, the odd email campaign, a video on YouTube and a couple of blogs to help SEO now and again. What they don't have is a concrete and comprehensive strategy and that's important in digital marketing.
That's also why you need to be a digital marketer, or hire a digital marketer if you want your business to be a success. Of course, if you're running your business and dealing with customers all the time, you may not have the energy or the inclination to develop those skills.
It's why this is one of the fasted growing professions around the world. If you are looking to find a digital marketing job head over to our dedicated jobs page or if you are looking to hire a digital marketer post a job today!
Provided that you're well on your way to building the digital marketing skills you need and building that understanding, how do you start on the path to the career you want?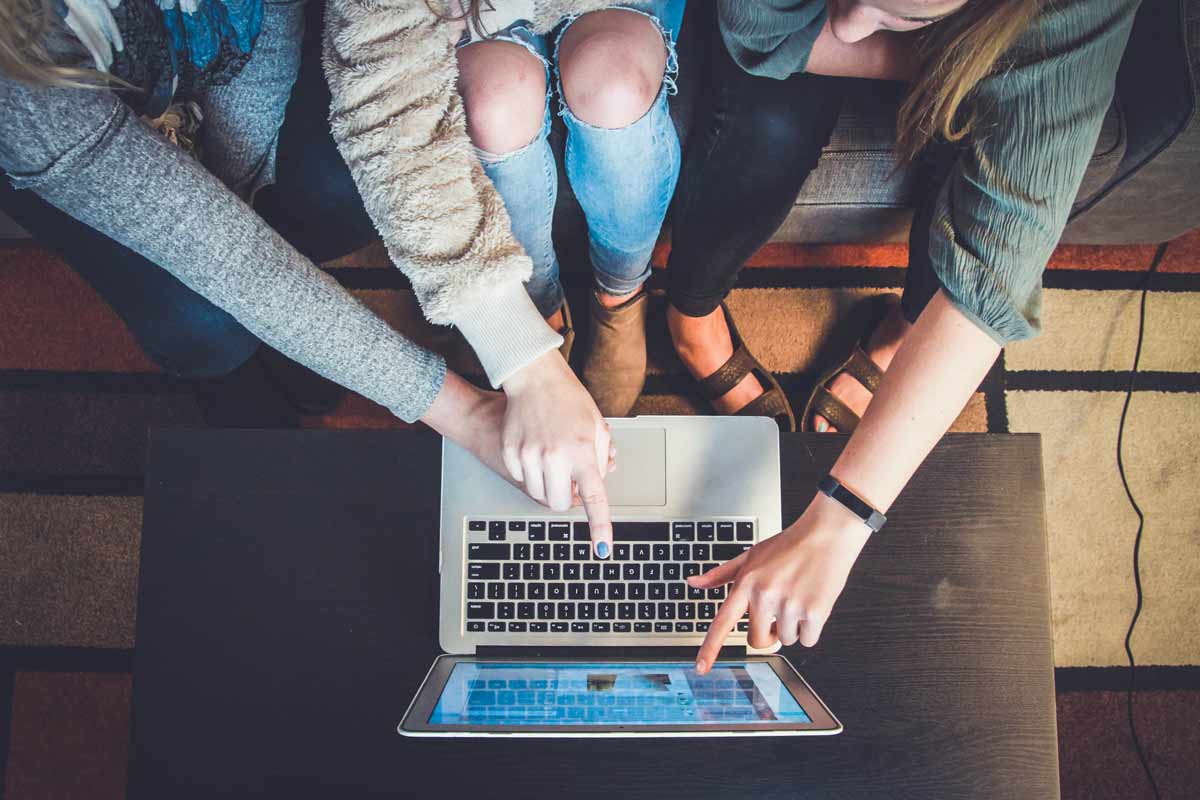 The path to a career in digital marketing
There are plenty of opportunities to both build your own digital marketing brand, working for several different clients, and to find a role that can grow into a lifelong career in digital marketing. Even if you have no experience, you can give yourself the greatest chance of finding those opportunities by taking the initiative and selling your skills. It's important to demonstrate not only the skills you train in digital marketing, but the flexibility, work ethic, and enthusiasm that makes you valuable.
Just as there are businesses looking for professionals who already know their way, there are also those more than willing to catch promising talent to develop them within a role. That said, it's better to make yourself as competitive as possible and to make yourself stand above the rest. Here are a few ways to just that.
The Do's
Let's start with steps that help you land that role a little sooner. First of all, it's wise to get yourself out there. This includes sending applications to as many entry-level digital marketing jobs as you can. If a role looks promising, you don't have to be the perfect fit. You may end up finding your route to specialisation or growing a more diverse skillset as a result. Make sure you're not only looking but that employers can find you, too. LinkedIn and job search sites can help you host your CV, so employers can send interview invitations on their own initiative.
You should sell your expertise outside environments that are specifically professional, too. For instance, it's wise to join in discussions on social media and LinkedIn. Not only can this help you build a network, but if gives you the opportunity to share whatever specialised knowledge you have built. Hosting your own digital marketing portfolio if your niche is content marketing, graphic design, or web design makes it much easier for potential employees to see that you know what you're talking about, too. A blog can be another effective way to produce insightful content that you can disseminate, proving your knowledge.
Research is essential, too. This includes keeping up with the trends shaping the digital marketing landscape, as well as industry news. There are plenty of influencers and industry news sites to follow to ensure you don't fall behind. If you're in contact with a specific potential employer, ensure that you're researching them, too. If you cater your CV, application, and interview to them in particular, your chances of success are greater.
The Don'ts
First of all, never lie about your skills or misrepresent yourself. If you claim to have experience that you don't, it will become very clear after you land the job. Be truthful about any skills gaps you have, as it can result in seeing you getting trained on the job, which only helps your career in the end.
Make sure every application, Resume, and interview is suited specifically to the potential employer. Generic CVs and covering letters will be buried under more promising prospects faster than you can send them out. Put as much effort into your applications as you do into learning and building your skillset, too. Employers appreciate effort and initiative, so be sure to show plenty of it.
In conclusion
There's no trick or shortcut to building a career in digital marketing without any experience. The truth is that there are more entry level digital marketing jobs roles than there are people to fill them so, as competitive as it might be, if you put a genuine effort into both building and selling your skills, you can find the place for you.