Social media is now an integral part of digital marketing, and it is increasingly essential for brands, businesses, and marketing agencies to hire top talent to ensure they stand out in the competitive world of social media engagement.
Learning how to establish yourself as a credible, professional, and trusted Social Media Manager can be the start of a fantastic career, where your opportunities and salary expectations increase in line with your social media portfolio and real-world experience.
Understanding the Role of a Social Media Manager
The specific duties of a Social Media Manager will necessarily vary between businesses. They may also depend on whether you're working as part of an in-house digital marketing team for one employer, operating as an independent consultant, or representing varying brands and clients through a digital marketing agency.
However, the core focus is to maintain and control the way a brand presents itself on social media and uses its channels to attract new visitors, improve revenues, and gain market share.
Our Social Media Manager Job Description Template is a great resource if you'd like a breakdown of what your day-to-day might look like in this higher-level role.
In short, you are in charge of content posting schedules, promotions, advertising budgets, customer service and responsiveness, and metrics – including the reach of each campaign or post and ensuring every graphic and caption is on-brand.
Also check out: What Does a Social Media Manager Do?
Responsibilities Assigned to Social Media Managers
As we've noted, your exact remit and scope will depend on your employer, but to apply for a position as a Social Media Manager, you will need to be able to confidently and competently:
Create, maintain, and update social media marketing strategies.
Refine the brand voice and apply this across all social channels.
Approve or create visual and video content for each platform.
Assist or oversee content production and plan content posting schedules.
Supervise or write hashtags, descriptions, and captions for organic and paid posts.
Report on performance and spend vs. revenues achieved for paid promotions.
Liaise with influencers, affiliates, sponsors, and partners.
Be responsible for customer service, such as replying to reviews or comments.
If you work within a larger social media team, your job might also mean you are responsible for the training, supervision, and management of a broader group of more junior colleagues – although this is normally shared with other management-level colleagues within a digital marketing department.
Skills You Need to Become a Great Social Media Manager
Each of the duties or tasks we've listed draws on your skills and knowledge, whether you have a background in digital marketing or are simply passionate about social media and would like this to act as a basis for your future career.
Among the most sought-after skills included in job posts published on the Digital Marketing Jobs Board, employers and hirers look for candidates with:
Great knowledge of technology and trends – understanding software, applications, content scheduling, and content creation tools while grasping the importance of ranking algorithms and consumer appetites.
Attention to detail in written and visual content – whether writing and creating content yourself or having in-depth insights into what makes content truly engaging and will resonate with the target customer demographic.
Excellent marketing comprehension – most Social Media Managers transition from other aspects of marketing and should know how social media works, how to define the KPIs for every new campaign, and the elements of that campaign that will ensure those targets are met.
Proven analysis abilities – social media marketing isn't a guessing game, and brands want managers with a strategic mind who can track performance, monitor the success of strategies, and recommend swift changes where necessary.
Management skills – as in any managerial role, you need to have the leadership qualities to steer a team forward with confidence, prioritizing collaboration, teamwork, and collective problem-solving.
Some employers also select Social Media Manager applicants who have the ability to create and edit videos and graphics or who have a track record in curating and building strong communities of followers.
Salary Expectations for Social Media Manager Roles
The salary you can expect will rely a little on your current level of experience. More junior Social Media Managers, or those working for smaller companies, usually earn an average of $47,000 per year.
Current statistics show average base salaries of up to $55,000. Still, again, this may differ depending on your location and the type of brand you represent – big corporations in the larger cities and metropolitan areas will pay a much higher rate for exceptional managers.
Across the US, the average is just over $56,000. However, if you look for management posts within a specific sector where pre-existing knowledge is essential, you could earn considerably more. Examples include brands in the medical or biotech space, where a Social Media Manager with experience in the industry can prove a valuable asset.
Some Social Media Manager posts also offer performance-based pay and bonuses, which could be linked to campaign success, returns on advertising investment, or the impacts of your work on the revenues achieved by the business.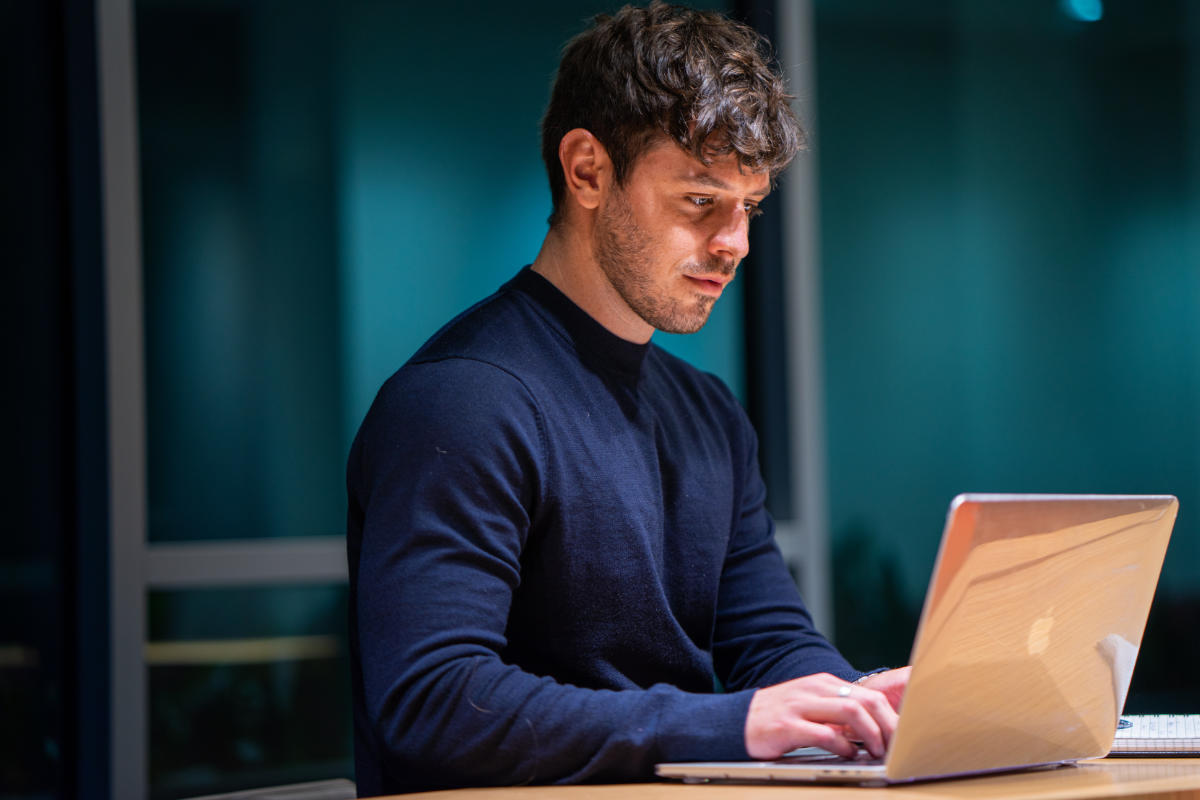 How to Become a Social Media Manager Step-By-Step
Now we've worked through some of the basics, we've put together a guide to work you through the next steps to begin a career as a Social Media Manager and put you in a great position to apply for interesting social media jobs and vacancies.
1. Consider Your Qualifications or Certifications
If you already hold a marketing degree or a formal qualification in another related field, you may not need any further education to become a candidate. However, if you are starting from scratch, having some sort of accreditation or certificate within your resume will put you ahead of much of the rest of the competition.
You can pick between free or paid online courses, college courses, or even a degree – depending on the time and budget you have available. Examples include digital marketing courses available through platforms like HubSpot, Coursera, and Udemy.
Few employers will expect all social media staff to hold a degree-level qualification, and while this is certainly an advantage, you may find other certificates in management, business, and leadership are transferable skills.
2. Demonstrate Putting Your Skills Into Practice
Practice does indeed make perfect, and a potential employer will usually want to see evidence of how you have performed in previous social media-based roles. If you have a portfolio, great; if not, you can take the time to showcase what you can achieve.
There are lots of solutions, which might include:
Starting a blog page sharing your thoughts and insights into news and changes in the world of social media marketing or digital marketing in general.
Publishing graphics and videos you have created.
Creating your own social media pages as a professional rather than recreational personal pages, and use them to demonstrate your abilities.
The vast majority of employers expect applicants to have a LinkedIn page at the very least, and you can use this as a digital portfolio to share links and content you have produced elsewhere.
Many regular users also connect with other professionals within their field, meaning they are more likely to find job posts, useful and shareable content, and like-minded marketers where a network can help establish your name and make your profile appear more credible to a prospective hirer.
3. Working Within Real-World Social Media Scenarios
Depending on your progress and current expertise, the next phase would be to apply for roles within digital marketing or social media – an entry-level or junior post is worth applying for since this gives you the space to put your learning and practice to good use.
A proportion of Social Media Managers start as assistants or digital creators and progress upward to more senior roles, either within the same business or agency or by applying for better-paid jobs with alternative employers once they have a solid base of experience.
Working Towards a Career as a Social Media Manager
Everybody starts somewhere, and it is absolutely possible to become a Social Media Manager whether you've just finished your studies, are currently working in a different industry altogether, or would like to upskill and work towards your ideal job.
You can get started today by browsing social media roles through the Digital Marketing Jobs Board vacancy pages or uploading your resume for review by hundreds of businesses and brands looking for motivated and enthusiastic team members.
Current positions open to new applicants include vacancies for Social Media Managers, Executives, and Specialists alongside more junior posts such as Social Media Interns. Applying online or registering your resume is quick and easy, putting you in front of some of the most sought-after employers around and setting your path toward achieving the career you aspire to.